As a book lover, I believe in the power of reading even when life is busy and stressful. Reading a book you enjoy can be a great way to relax and give you something new and non-urgent to think about. I'm not usually a curmudgeon about technology, but even I can admit that computer and phones screens take a toll on my eyes. I also find it hard not to get sucked into reading emails, checking assignments and scrolling social media threads when I'm relaxing via the internet. The perfect solution is: books!
Yet there is one persistent question each would-be reader asks: what do I read next? How do I find a book worth reading? Well, I hope to make your search for the perfect book a little easier today. I've been in my own book choosing process, and in the meantime rediscovered many books that are worth sharing.
Here is a list of books worth reading (and sharing), organized by genre. Look through my book list to see if anything sticks out to you, and don't forget to share your own favorites in the comment section!
Also, please note that each image is embedded with a link to the Amazon page for that book!

1. Have you been wanting to read some meaningful, modern fiction? Check out these.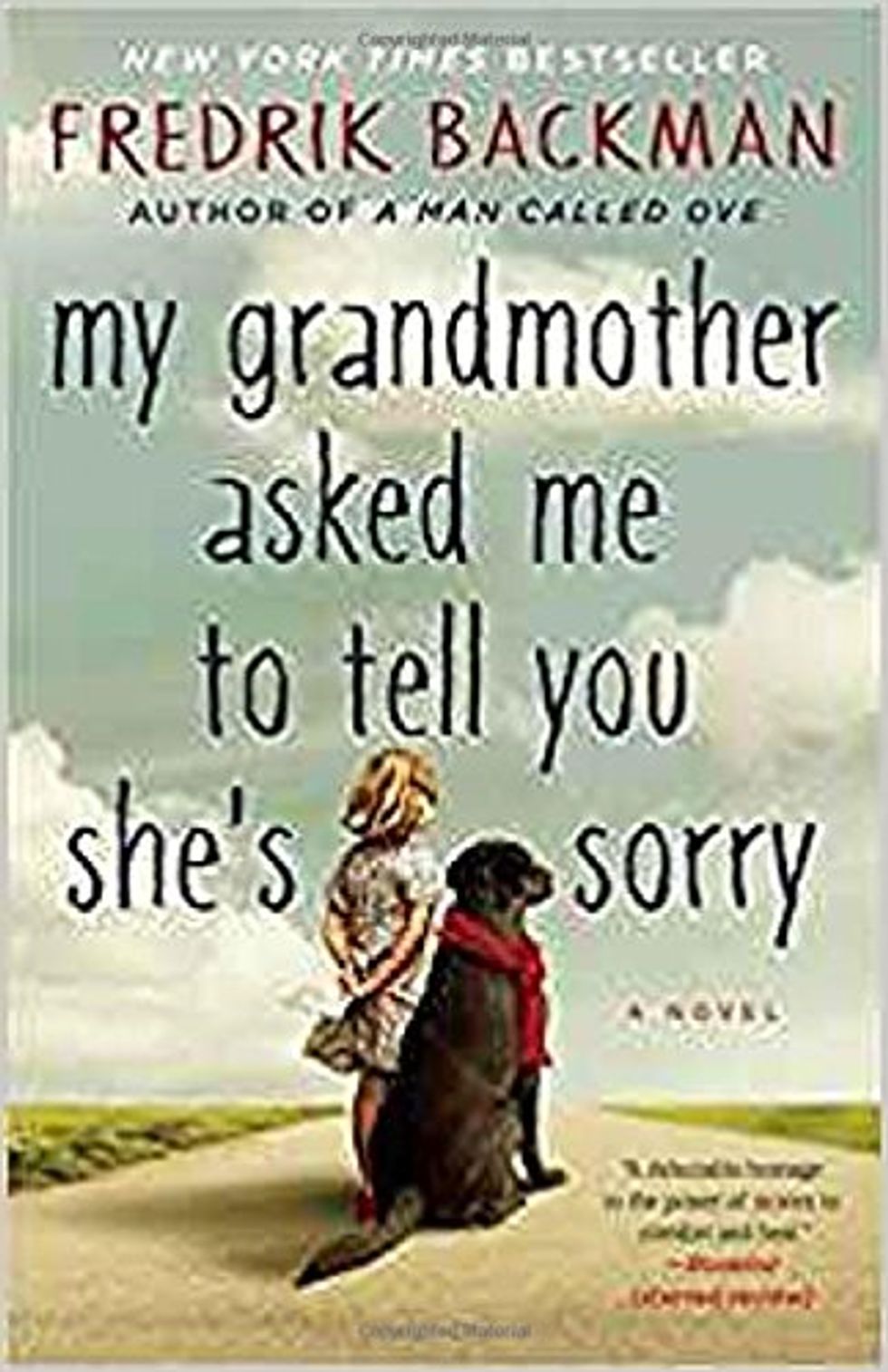 My Grandmother Asked Me to Tell You She's Sorry
Fredrik Backman
This book is by the Swedish author Fredrik Backman and is told through the perspective of seven year old Elsa. After her grandmother passes away, Elsa is tasked to go around to all her grandmother's strange friends and deliver letters to them that her grandmother wrote before passing. Although this story is quirky and full of humor, there are also some profound themes of life, death, friendship and what it means to be different.
All the Light We Cannot See
Anthony Doerr
I will admit that I have not yet read this book, but Zak, my husband, has repeatedly told me I need to. Set in World War II, the book follows two characters: a blind French girl and a German boy caught on opposite sides of the war. I have heard it is a gripping, tragic story with incredible characters and profound ideas. I intend to read it very soon!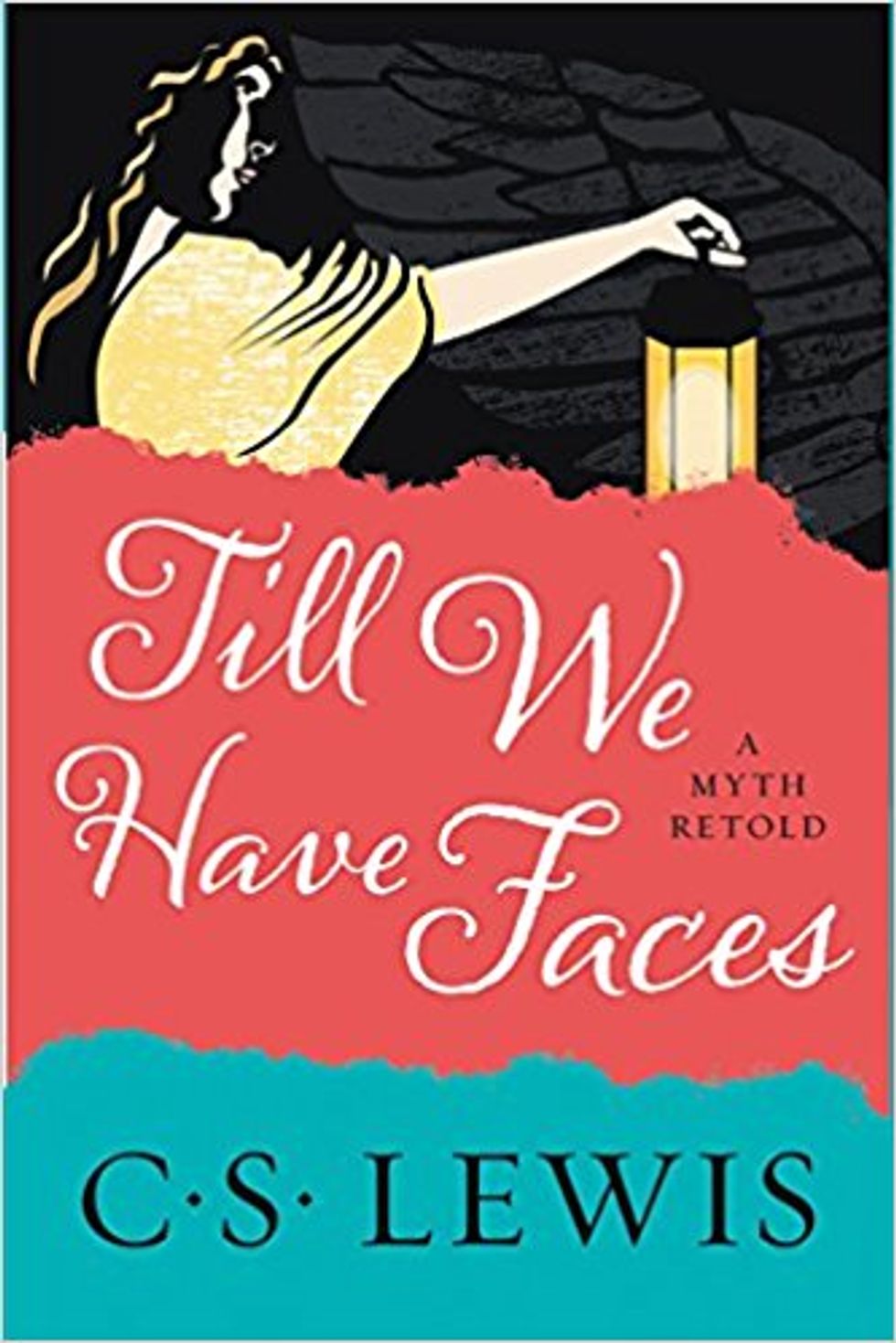 Till We Have Faces
C. S. Lewis
This might be pushing the definition of ~modern~ but Lewis' take on ancient mythology is powerful and absorbing. Most people who read this book have strong reactions to it, whether like or dislike. However, I find it incredibly rich with meaning and interesting to contemplate. To me, this book falls outside of Lewis' normal realm, and presents a different reflection on religion, tradition, and culture than you may expect. It is a retelling of the myth of Psyche and Cupid (Eros), but from a non-Greek culture, and from the perspective of Psyche's half-sister, the plain-featured Orual.
2. Are you looking to try out classic literature? Here are some accessible, intriguing titles.
The Scarlet Pimpernel
Baroness Emmuska Orczy
This mysterious tale set during the French revolution follows the perspective of Lady Marguerite Blakely as she attempts to uncover the secret identity of the Scarlet Pimpernel, a mysterious figure who rescues former nobility from the bloodthirsty Guillotine. This is a great tale about the danger of judging people without sufficient information, with an emphasis on social perception and intrigue.
Jane Eyre
Charlotte Bronte
If you enjoy angsty, conflicted characters, look no further than the Bronte sisters (Charlotte and Emily). This book by Charlotte Bronte is somewhat more composed than the savage Wuthering Heights of Emily Bronte, but conveys the same sense of literary strength and desperation that defines the Bronte sisters. This story follows the poor Jane Eyre, an orphan who experiences the worst of circumstances and people, only to become a scrupulous, virtuous soul with the intellectual strength to stand as an equal beside the man she loves. Don't think this is a romance novel: it is the story of a woman who endures much and finds a greater type of contentment in her own principles.
Great Expectations
Charles Dickens
I will be the first to admit that Dickens is a wordy, dry author; it took me three tries to get into this novel. I have not yet been able to get through any other Dickens, but this still remains one of my favorite books to persevere through. This story follows a boy named Pip as he experiences poverty and sudden fortune, and minutely explores his own pride and humility along the way. Although the beginning can seem very long, Dickens creates such well-developed characters that I feel as if I know them personally. Dickens is like one of those 3D illusions: his works seem like a jumbled mess of words until you get just the right angle, and suddenly it all makes sense. If you feel like going on a long literary journey, look no further than Great Expectations.
3. Do you like science fiction or fantasy books? Have I got some selections for you!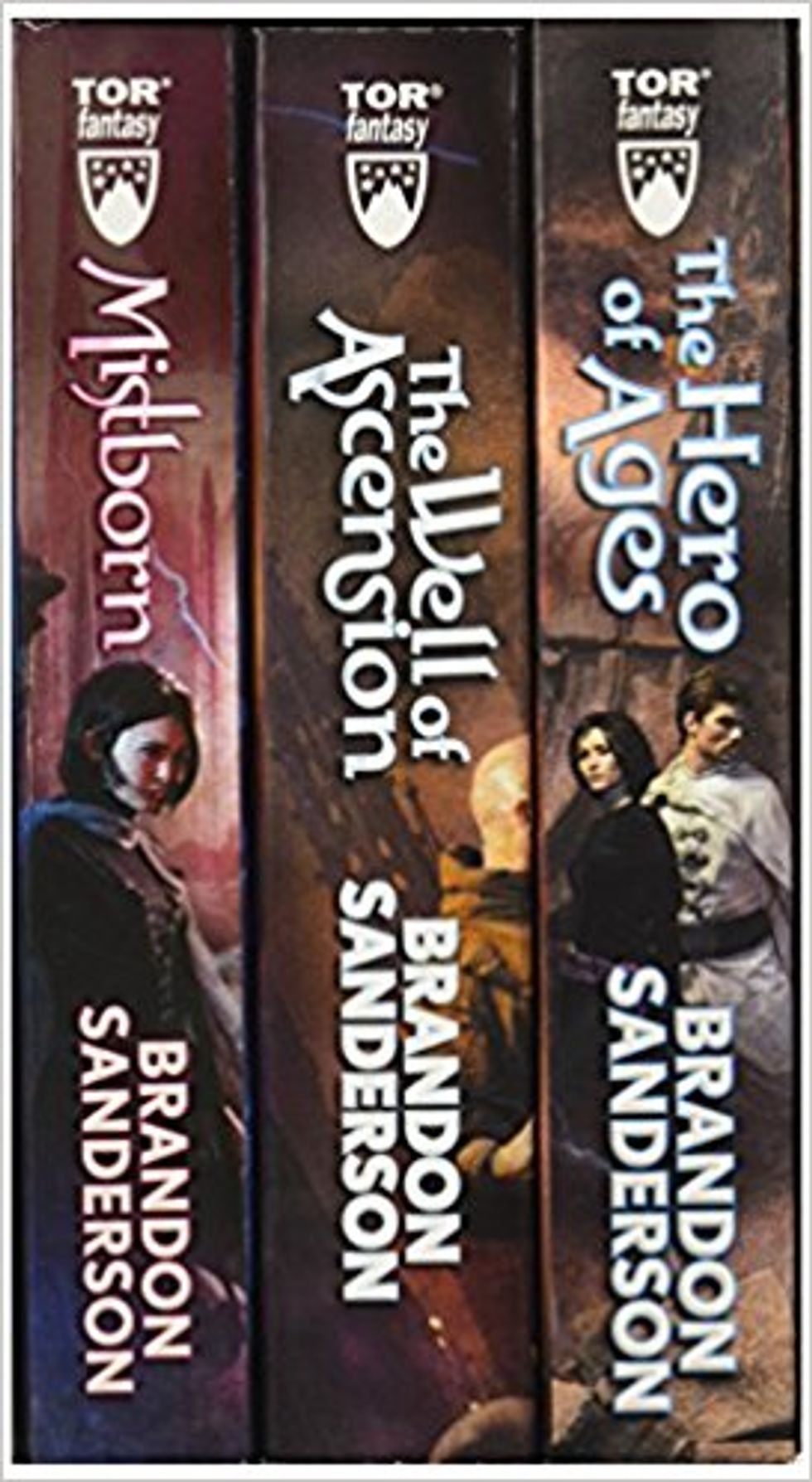 Mistborn Series
Brandon Sanderson
This well designed fantasy series has a fascinating premise: what if the Hero, fated to save the world, failed? In a weary world of class inequality and destruction, there are those with special powers: they can "burn" metals inside their bodies to gain fantastic powers of strength, flight, or persuasion. The Lord Ruler, a nearly invincible tyrant who seems to be immortal, calls himself a god and maintains the social order with an iron first. Yet Vin, a small, orphaned girl with mysterious power, joins with a group of rebel rogues who are determined to overthrow the evil Lord Ruler. With wonderfully relatable characters, a magic system that feels nearly compatible with physics, and a looming threat that keeps the reader guessing, this series is worthy of binging over a few weeks.
The Name of the Wind
Patrick Rothfuss
I have read this book at least six or seven times, and plan on reading it again soon. Rothfuss is a writer who emphasizes character development and world building, and does so successfully. This book introduces us to a man known as Kote, who we learn is a failed hero. The book then flashes back to tell his whole story, as a boy name Qvothe who travels far and experiences many things in a search to find the mysterious beings who killed his parents. This book combines the classic elements of magic, mystery, and legend with unique components of culture, music, and personal recognition. Although there are elements of this book which make it more of an adult read, it has some incredible ideas merged in with a beautiful story. It is part of Rothfuss' Kingkiller Chronicles, and unfinished trilogy with a whole lot of potential.
Ender's Shadow (The Shadow Series)
Orson Scott Card
You may already be familiar with Ender's Game (if not, read that first!!), an incredible "young adult" science fiction novel with a large helping of philosophy. If you haven't continued through Orson Scott Card's series, you're missing out. Card's first book follows the perspective of Ender Wiggin and his siblings; this book follows Bean, an undersized genius with a completely different outlook on life. Bean grows up on the street, and saves himself from starvation through clever social strategies. After his off-the-charts intellect is discovered, he is sent to Battle School and must learn the new rules to survival. There are four more books in the Shadow Series, so if you like series this is a good one to get stuck in. Card is known for his philosophical approach to science fiction, and this series is no different.
4. Are you more of a nonfiction person? Here are some interesting real life books you may like.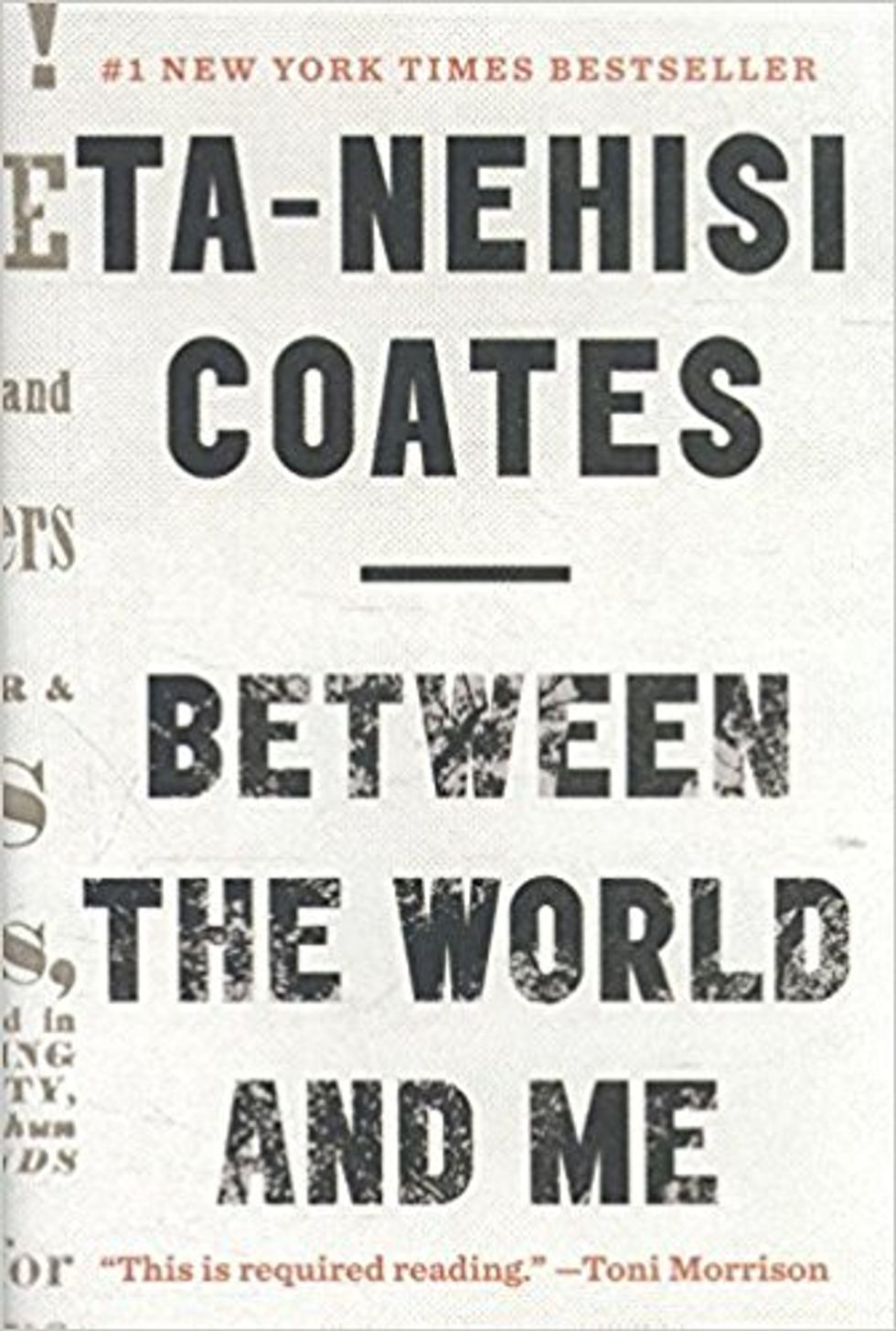 Between the World and Me
Ta-Nehisi Coates
I've been on a personal journey into the topic of race, with the goal of increasing my own awareness of how racial prejudice exists in today's society in pervasive, subliminal ways. This book is powerful, and has incredibly important content. Coates writes the book as a letter to his son, using his own personal narrative to talk about American society's crimes against the black body. Coates allows the reader into his life and his story, a privilege which provides incredible insight into a perspective I could not experience otherwise. If you are uncertain where to start with the topic of racism in America, this is an essential book to read.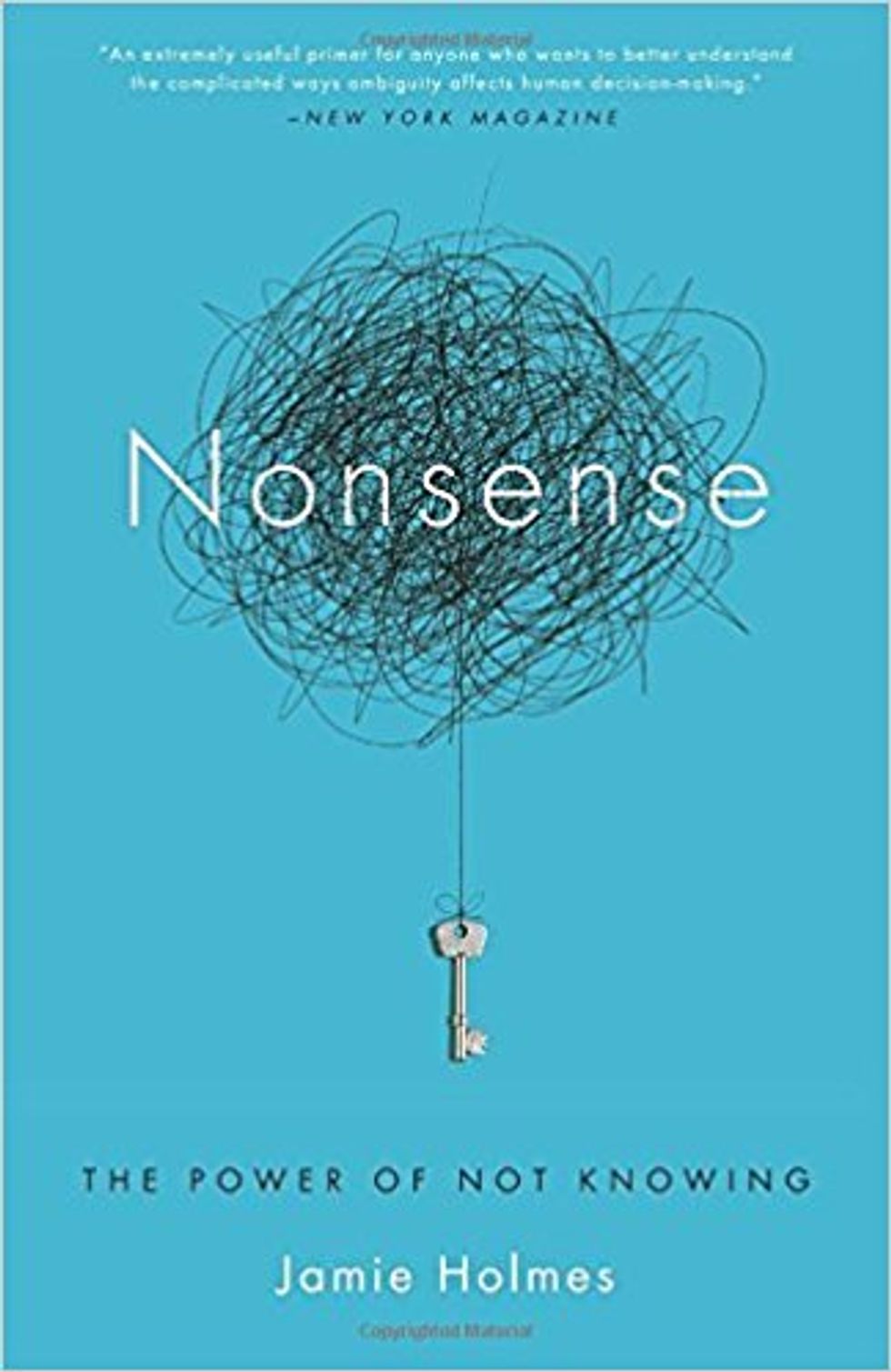 Nonsense: the Power of Not Knowing
Jamie Holmes
This book harnesses the tools of social and cognitive psychology to talk about the brain's response to ambiguity. It addresses the reality that uncertainty makes us less likely to be rational and open to new ideas; in many ways, ambiguity can bring out our worst selves. Holmes also looks at the benefits of learning to embrace ambiguity, and the way conscious openness can benefit us in everyday life circumstances. If you tend to respond to the unknown with anxiety or fear, this book might help you change this pattern.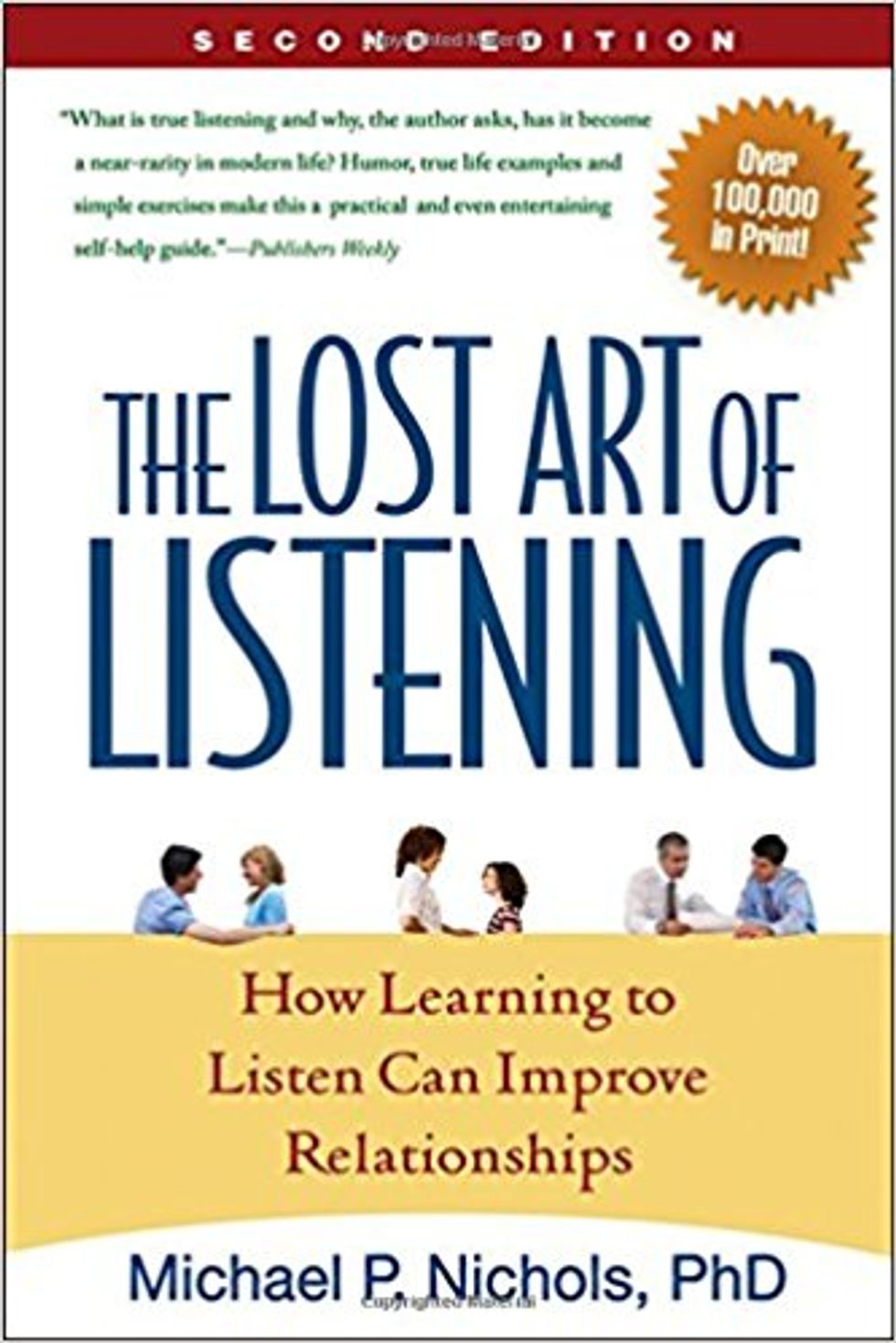 The Lost Art of Listening
Michael Nichols
I've probably recommended this book in previous articles, but I honestly found it so useful in self-diagnosing my own listening problems. This book makes us honestly ask ourselves if we truly listen, or if we are just waiting to hear what we want to. It also provides some great tips and exercises to improve your listening skills, and in doing so improve your relationships. While this book can become a bit redundant towards the end, the concepts it covers are so important that I still consider it a must-read.
5. What about theology or spiritual books? Here are some edifying titles.
Orthodoxy
G. K. Chesterton
Many people recommend Mere Christianity (C. S. Lewis) for a comprehensive understanding of Christian theology; I personally think this book is equally useful for that topic. Chesterton and Lewis are similar in many ways: both started from a position of atheism, and found Christianity almost by accident in their pursuit of truth. Chesterton sees Christianity as true due to the accumulation of little, perfect alignments with reality. I intend to reread this classic in my own devotional time.
The Sacred Enneagram
Christopher Heuertz
If you've been caught by the Enneagram bug, this book provides a new and profound connection between your faith and this personal growth tool. If you haven't ever explored the Enneagram, this is actually a great place to start! Heuertz takes the familiar idea of typology and personal awareness and connects it with sanctification and spiritual growth; to me, that is the true purpose of self-understanding. He also connects the Enneagram types with spiritual disciplines and practices that have the potential to revitalize your faith and help you break out of unsuccessful or mundane routines.
The Return of the Prodigal Son: A Story of Homecoming
Henri Nouwen
This sweet, short book is not only an excellent introduction to Nouwen's profound, humble writing, but is also a beautiful journey into one of the most beautiful parables Jesus gave us. Nouwen explores his own experience seeing the famous painting by Rembrandt of the prodigal son, older son, and the father. Nouwen comes to the conclusion that we are not just intended to identify with the prodigal: we are also supposed to identify in ourselves the older son and the father. Each stance has something to teach us, and this book is an excellent one to meditate on.
6. Need something that's more of a commitment? Try these Great Books from history.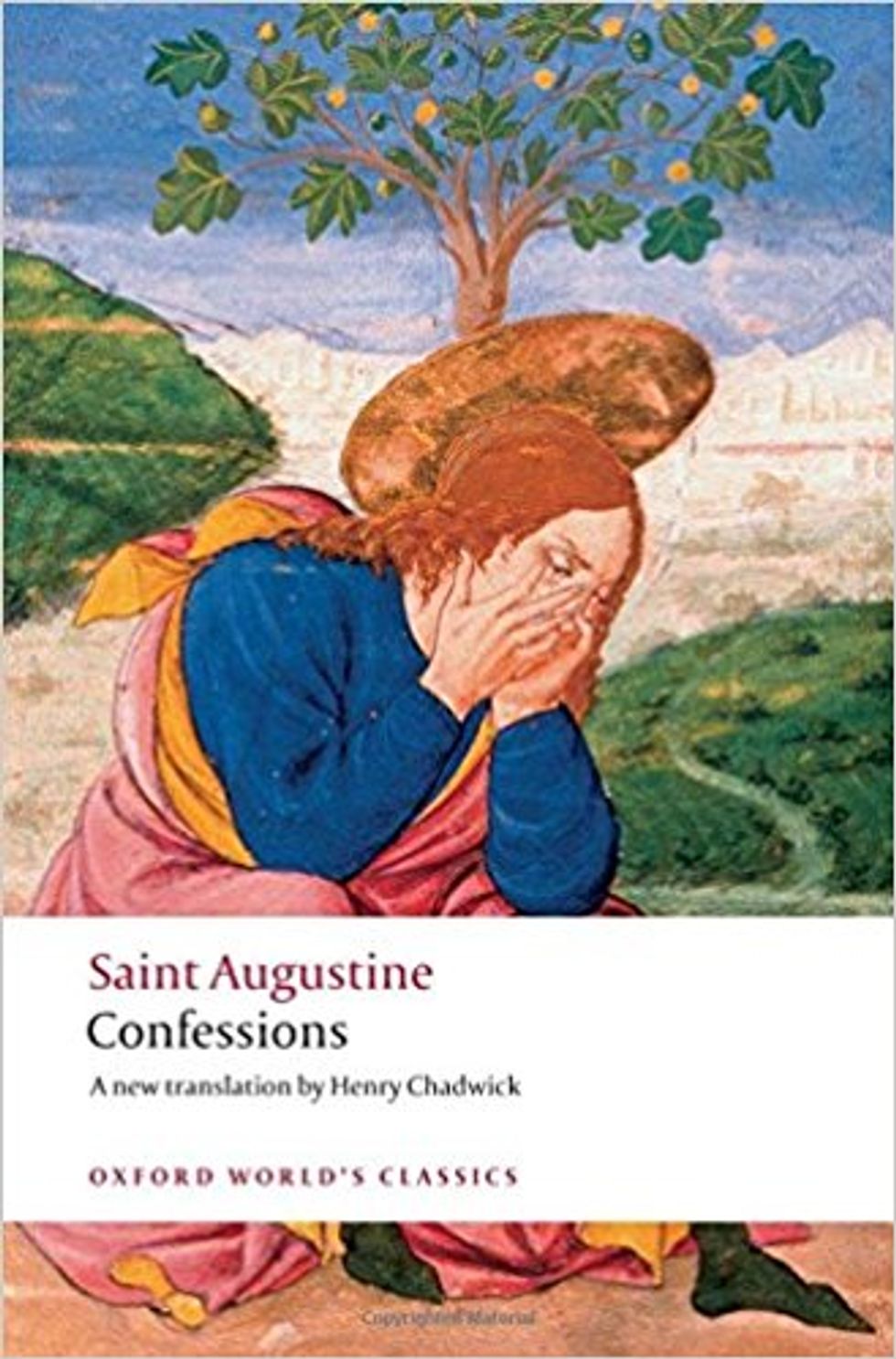 Confessions
St. Augustine
Augustine is the writer who combined philosophy and theology into his own personal journey towards God. Not only is this book poetic in its self-reflection; it also presents the hierarchical approach to goodness (where God is the highest good and evil is defined by absence of this goodness). Augustine continues to serve as an inspiration for theological thought and Christian meditation on God.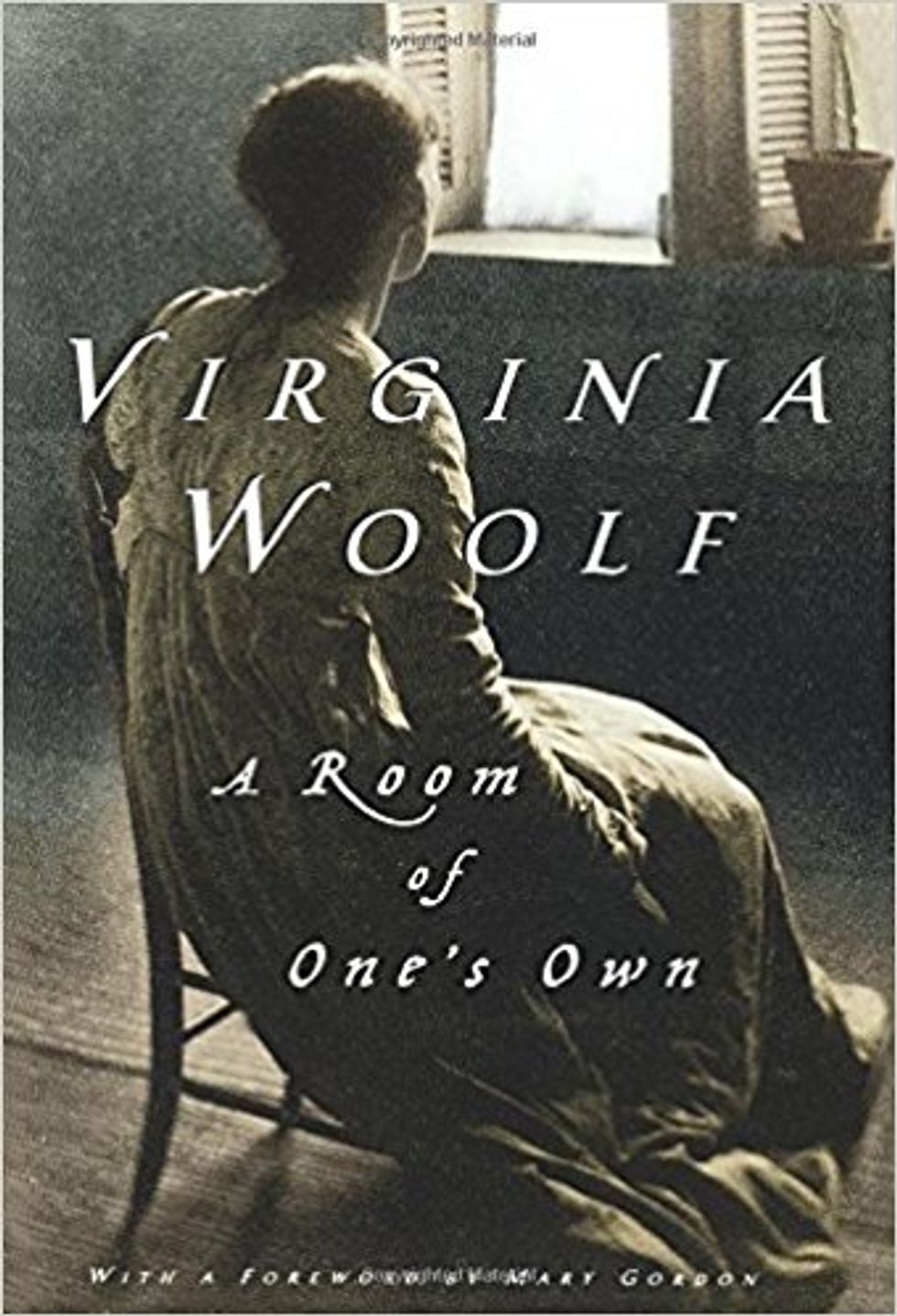 A Room of One's Own
Virginia Woolf
What if Shakespeare had a sister, with equal talents and potential? In this book, Woolf argues against the idea that success is based on merit alone, and suggests that intelligent, talented women throughout history have been held back by the inability to have a decent income and their own space in which to think. She suggests that Shakespeare's sister, in an attempt to exercise her intellect and abilities, would be belittled, taken advantage of, and ultimately go insane. If you've found feminism to be an uncomfortable or unfamiliar topic, this book really helped me understand one element of it, as well as contemplate the effect of social freedom on ability to achieve greatness. In addition, Woolf is an incredible writer and paints beautiful images with her words.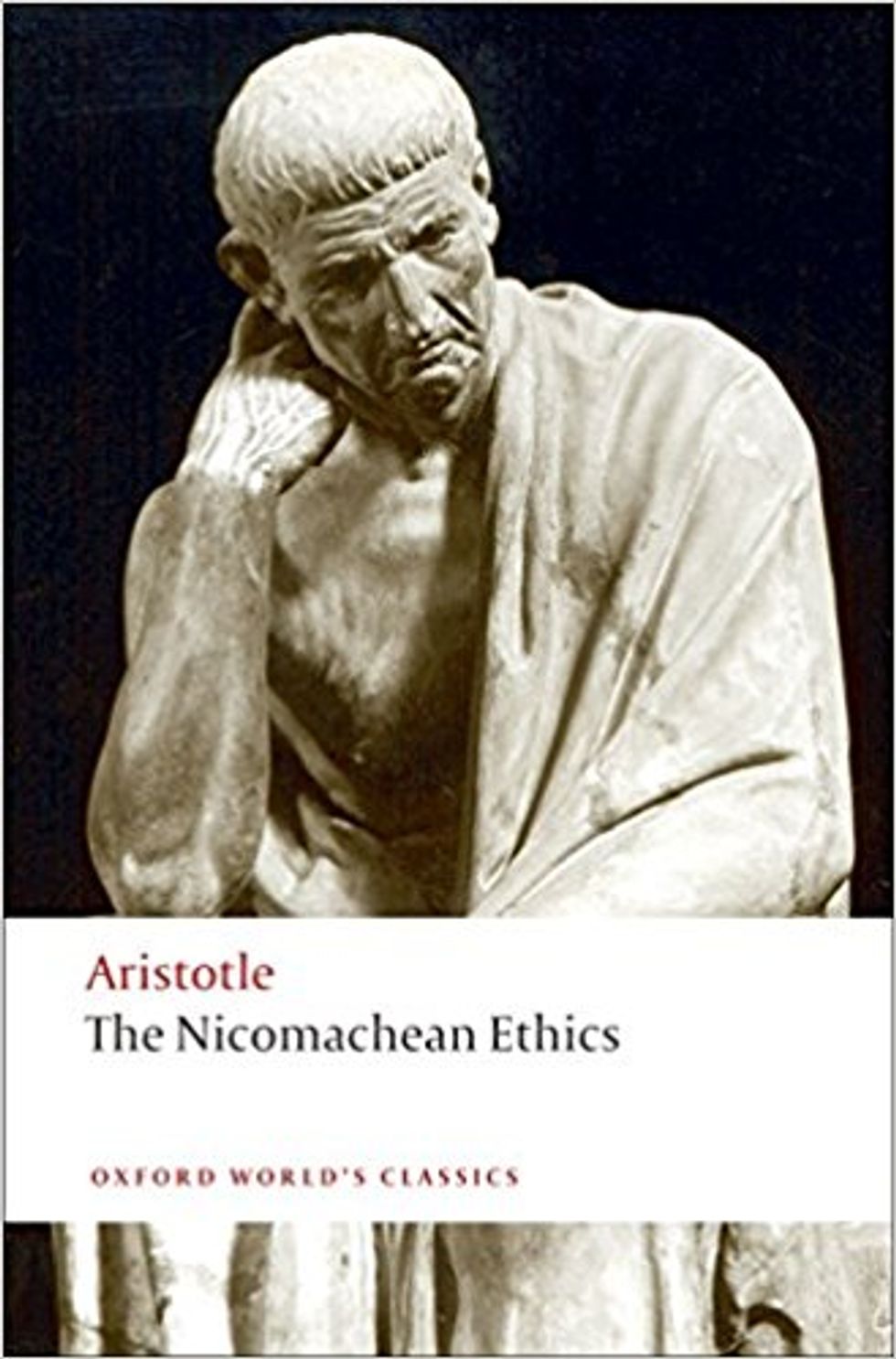 The Nichomachean Ethics
Aristotle
First off, don't be afraid of that title. You don't have to know how to pronounce "Nichomachean" to benefit from this book! This is a really significant introduction to the world of ethics, and much of Western ethical thought has been influenced and inspired by Aristotle's teachings. The primary concept that I took away from this book is the idea of moderation: there are extreme ends to every virtue, but in general the middle ground is better. While I didn't agree with everything Aristotle said, this book certainly got me thinking about ethics in a way I never had before.
7. Or what about something that isn't a commitment? Try these lighthearted, well-written fiction books.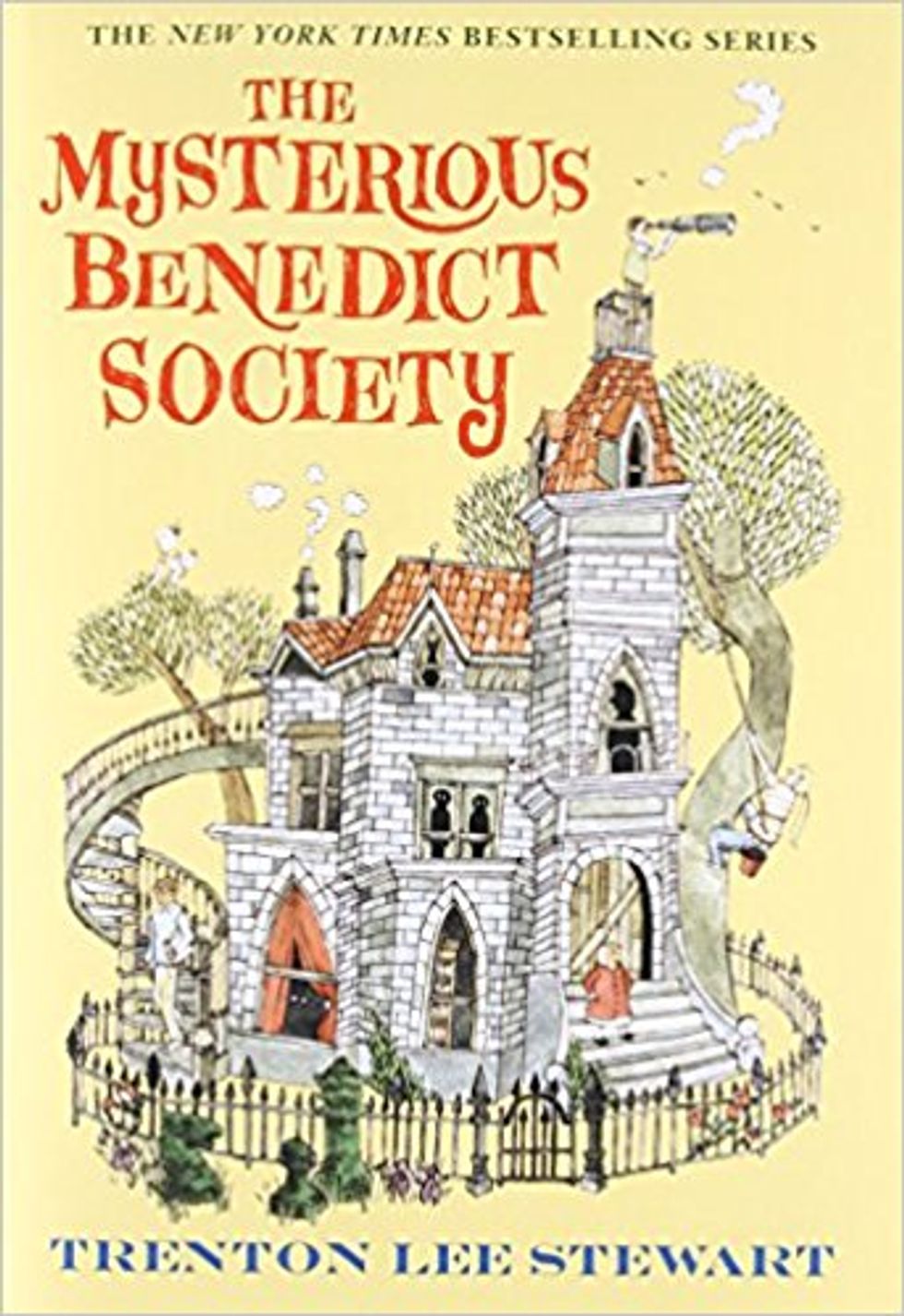 The Mysterious Benedict Society
Trenton Lee Stewart
Do you like puzzles and mind games? Do you think children have a secret, special ability to see the world in new and unique ways? If so, you'll probably enjoy this pleasant book about a team of children with a unique collection of skills. Mr. Benedict is a jovial man with narcolepsy and a desire to fight evil. He brings together an unlikely group of orphans, misfits, and generally unusual children in order to successfully prevent a great evil from gaining power. Full of word play, friendship, and problem solving, this book really brings out your inner adventurer.
The Squire's Tale
Gerald Morris
What if stories about King Arthur were funnier? Gerald Morris puts a humorous and delectable spin on classic myths and stories about knights and the kingdom of King Arthur, all starting with a simple boy in a simple forest, who ends up as Sir Gawain's squire. These books bring character and wit to classic tropes of knights, princesses, chivalry, and romance. Not only that, but Morris often puts modern and atypical spins on his characters, which completely changes the tone of the story. I reread these books any time I need a good laugh.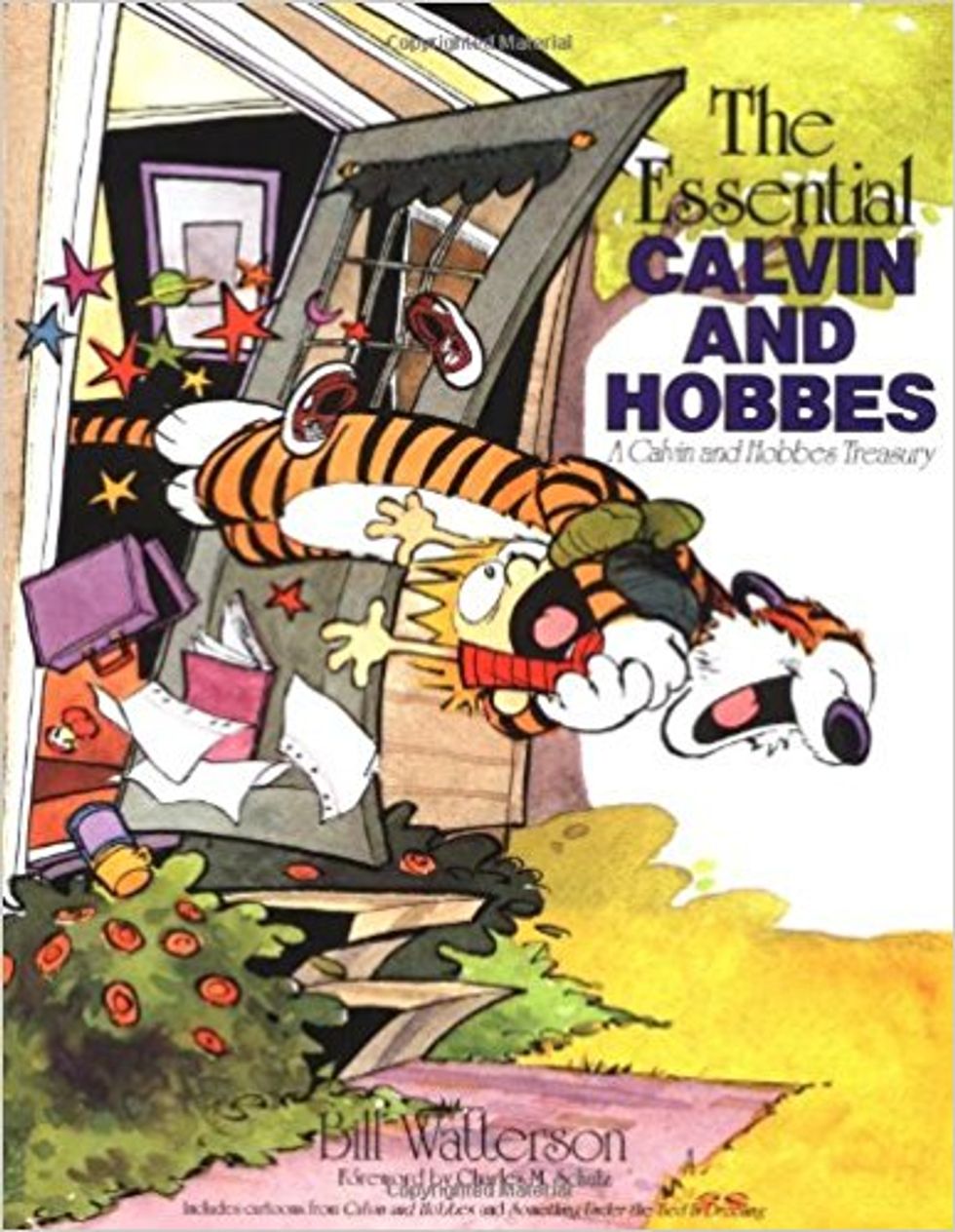 Calvin and Hobbes
Bill Watterson
It has come to my attention that not everyone grew up reading Calvin and Hobbes. While I'm pushing the definition of "book" here, I love this comic series so much that I want to share it with others. If this is a new thing for you, be prepared for sardonic, philosophic humor out of the perpetually-young Calvin. While this is no manual for a healthy family or a normal childhood, there's something incredibly humorous about hearing adult frustrations and musings out of a young character, especially when Calvin's stuffed animal/best friend joins in with a laissez faire attitude towards life. Buying a collection of Watterson's comics will provide hours of smirky humor.
Still haven't piqued your interest? Here's an unorganized list of other good books you could pick up.
Eragon, Christopher Paolini

Beloved, Toni Morrison

The Call of the Wild, Jack London

Scaramouche & Captain Blood, Rafael Sabatini

Brave New World, Aldous Huxley

The Four Loves, C.S. Lewis

A People's History of the United States, Howard Zinn

The Complete Sherlock Holmes, Sir Arthur Conan Doyle

The Bartimaeus Trilogy, Jonathan Stroud

Waking Up White: Finding Myself in the Story of Race, Debby Irving

Brain Rules, John Medina

Things Fall Apart, Chinua Achebe

English Poetry, Fernando Pessoa

A Sever Mercy, Sheldon Vanauken

The Scarlet Letter, Nathaniel Hawthorne

Walden, Henry David Thoreau

Crime and Punishment, Fyodor Dostoyevsky

The Pursuit of God, A. W. Tozer

I Have A Dream: Writings and Speeches that Changed the World, Martine Luther King Jr.

Tess of the D'Ubervilles, Thomas Hardy

Musicophilia, Oliver Sacks

Narrative of the Life of Frederick Douglass, Frederick Douglass
---
I could go on for a long time, but hopefully you've found something worth reading in this article. Please share your favorites as well, so we can all benefit from what you've found!