Since Kylie didn't want us keeping up with her during her pregnancy, she made up for it by answering a ton of fans' questions on Twitter. In case you are lost, 20-year-old Kylie Jenner, little sister of Kim Kardashian, kept her pregnancy a secret until she gave birth to a baby girl, Stormi. She announced her pregnancy and some information about her daughter in an insanely cute YouTube video.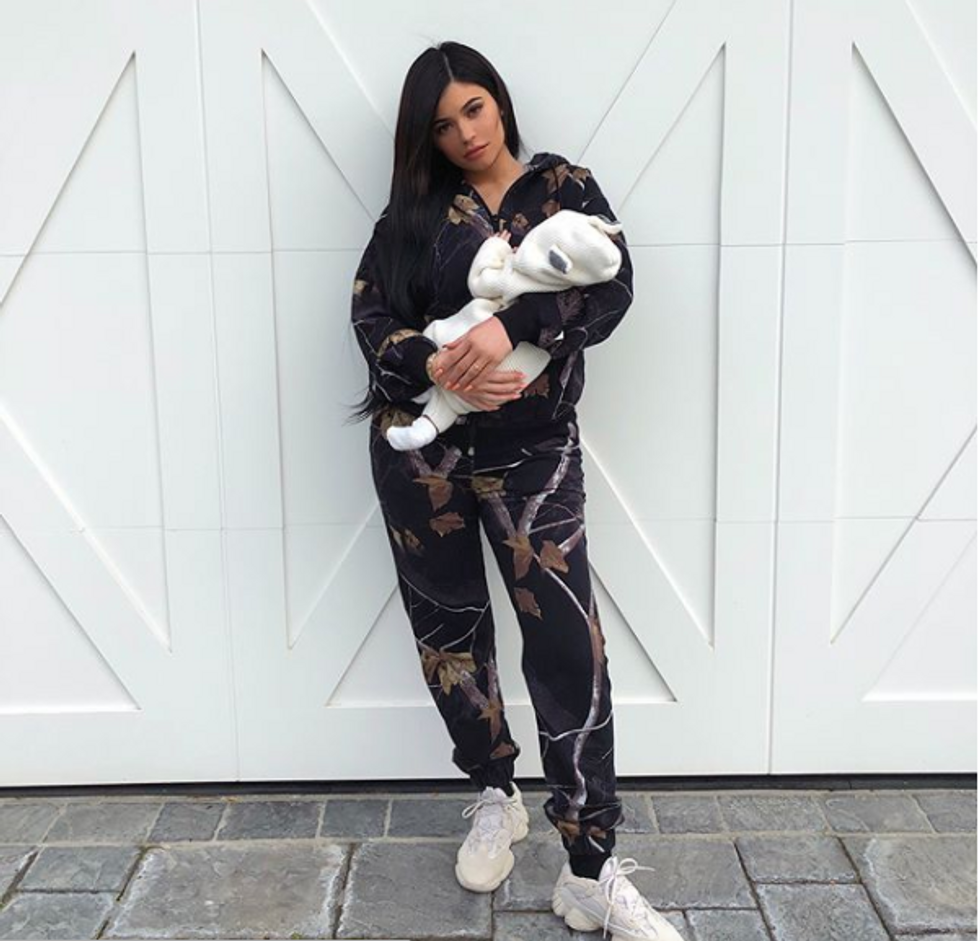 So naturally, everyone has questions about what went on behind closed doors for those nine months and how Kylie is adjusting to being a mom. If you missed out on the tweeting spree all about her pregnancy and motherhood updates, here is a complied list of her tweets.
1. Kris Jenner took the news well. What else would we expect from momager Kris?
2. Kylie was pregnant the same time as Khloe, so she was the first sister to hear about it.

3. Jordyn Woods is Kylie's best friend. I think we all need a Jordyn in our lives.
4. She probably brainstormed a lot of boy names before finding out she was having a girl.
5. Kylie said the biggest pregnancy craving she had was for waffles, In-n-Out Burger and donuts. It's funny because that's what I crave everyday.
6. Her pregnancy seemed like a walk in the park.
7. At just 20 years old, she handled giving birth well.
8. Her adorable squad of nine pets is still thriving, including Norman the Italian Greyhound.
9. Stormi is only one month old, so she doesn't do much besides smile, eat and sleep.
10. I have a feeling there will be a lot of updates about firsts for Stormi.
11. I'm calling it now: Stormi will have her own Instagram account by the beginning of summer.

12. Big sister Kim had her baby girl, Chicago, earlier this year in January. The cousins are very close in age and are automatically bff's.
13. Rapper Travis Scott is being a great dad to Stormi.
14. We should stay tuned for more pictures of Kylie's pregnancy. But for now, we can all stalk her Instagram page.