In 2016 Richmond, Virginia was named 'Top Destination for Food Travel" by National Geographic. While living in such a foodie city, it can be hard not to splurge on eating out. Here is a compiled list of some of the best food for the best prices.
1. The Savory Grain- Mac and Cheese $4
Across the street from what used to be a hardware store, this restaurant is tucked behind a street near the infamous Diamond stadium. The Savory Grain serves many healthier items and not-so healthy but very tasty treats. Once your are seated in your choice of indoors or outdoors the waiters serve you their delicious bread as a starter. The mac and cheese is a unique take on the traditional dish, using Vermont cheddar which makes the flavors more rich.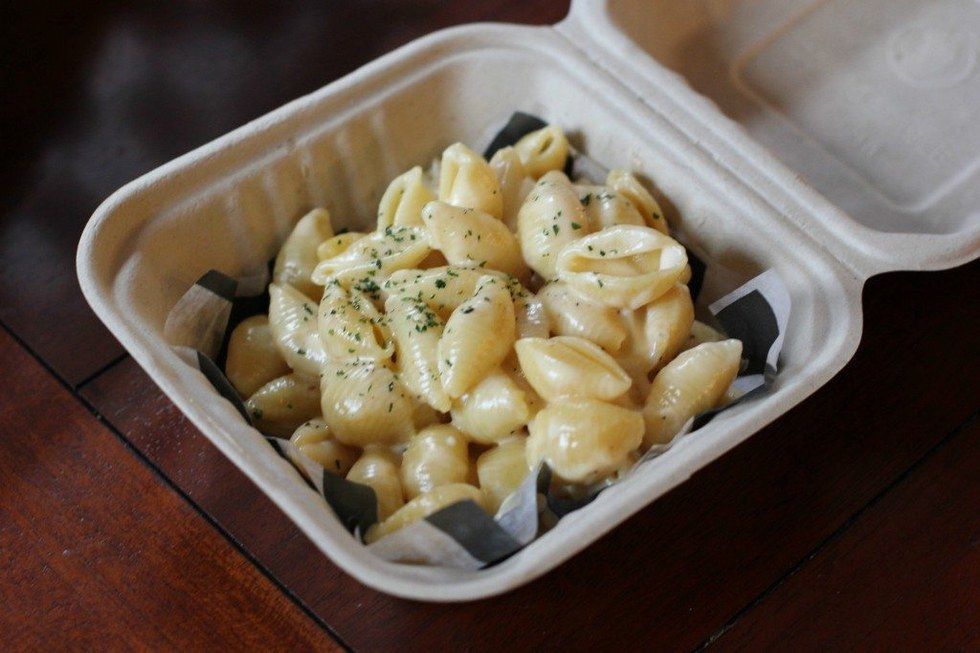 2. The Village Cafe- Black Beans and Rice $7.95 (V)
Once featured on Diners, Drive-Ins and Dives, this is a local favorite. Featuring breakfast all day and serving both pasta and burritos, this place has everything. The portions are a healthy size and would satisfy anyone's tastebuds. So if it's good enough for Guy Fieri and the Richmond locals, you better try this soon.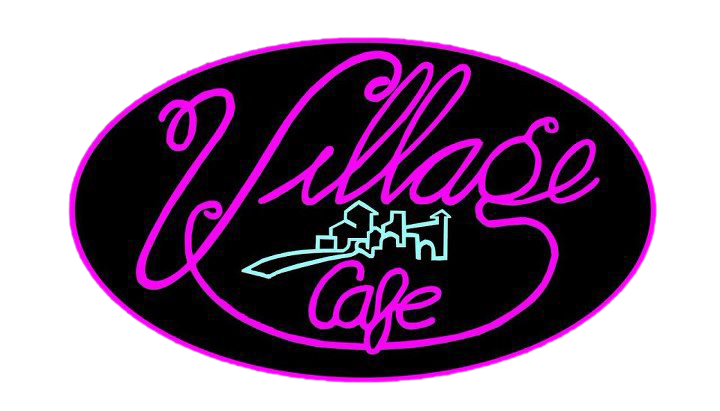 3. Lunch and Supper- BEST BACON EVER
When you can get a table at this brunch hotspot be sure to order anything that features bacon. Lunch and Supper are two restaurants with the same owner with similar menu items. This restaurant duo is almost always crowded but definitely worth the wait.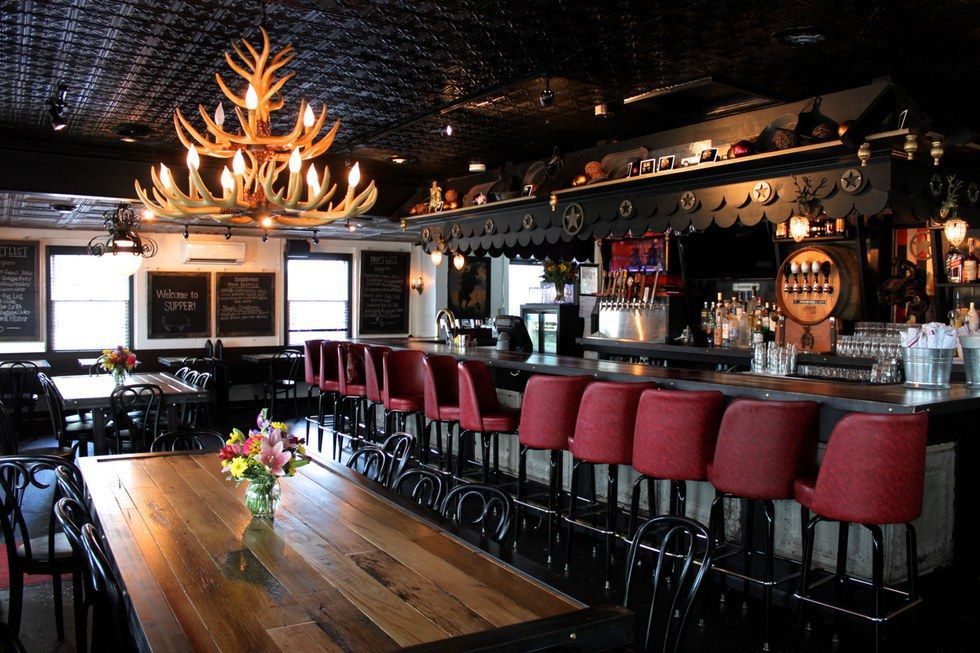 4. Don't Look Back- Shredded Beef Nachos $5 or Potato Tacos $3
We can't emphasize how awesome this place is. Most importantly, the food is so good. Like you have to sit and just think about how good the meal you just ate was. So yes, it's cheap but it is hands down the best nacho plate I've ever had. I often just order the nachos as my meal because it is so large and yummy. We mentioned the potato tacos as well because it is such a unique option for vegans. 10/10 would recommend.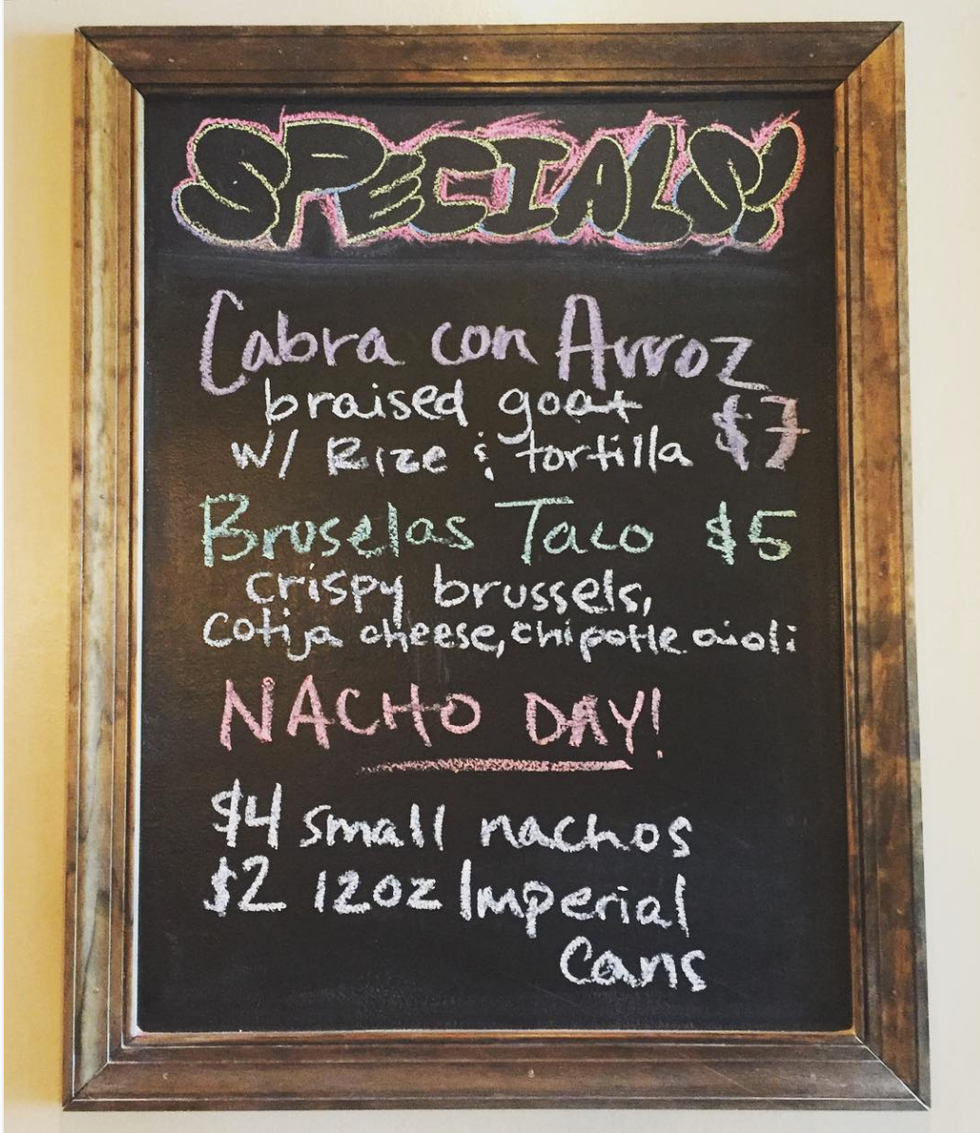 5. Union Market- Chicken Taragon $8.50
Located in Church Hill, Union Market is the perfect place to stop by and purchase local food items and grab a bite to eat. Union Market has an open bar and the short menu has healthy options with most of the sandwiches made on Billy bread.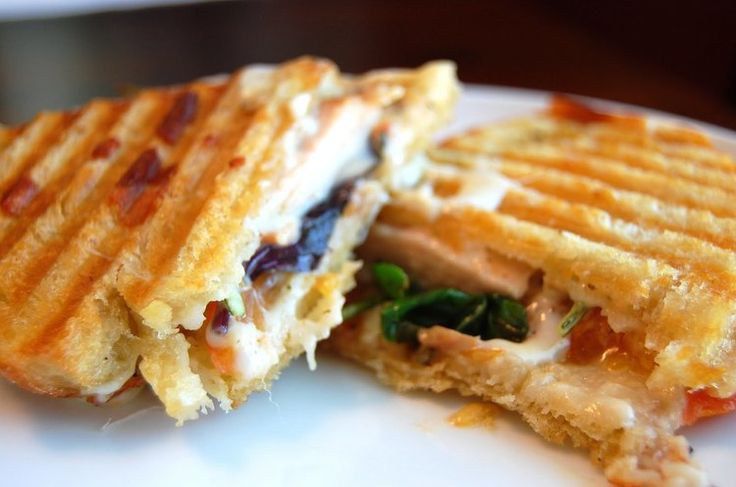 6. Bleecker St.- Hummus Sandwich $6.99
Bleecker St. Deli is great for vegetarians and meat eaters alike. Their hummus sandwich is delicious and filling too. Finally, no compromising yummy food for a healthy option. Located in VCU's Business building, this is a hidden gem amongst students and locals.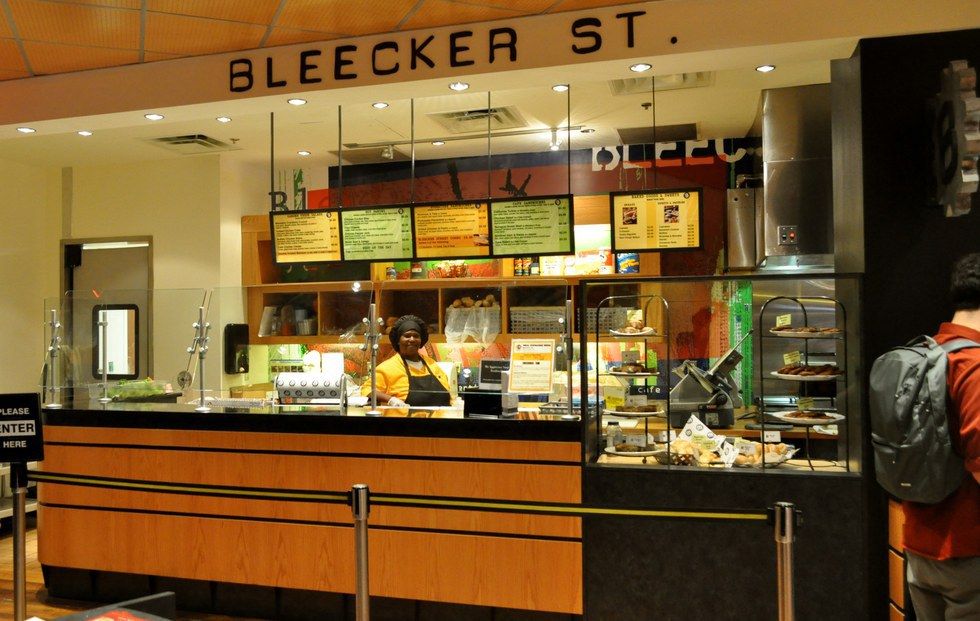 7. Fat Dragon- Basil Beef $16 and a side of Green Beans $7

More of an upscale option, you can still find quality and inexpensive dishes at Fat Dragon. Definitely a trendy spot for Richmonders, this place has a unique menu.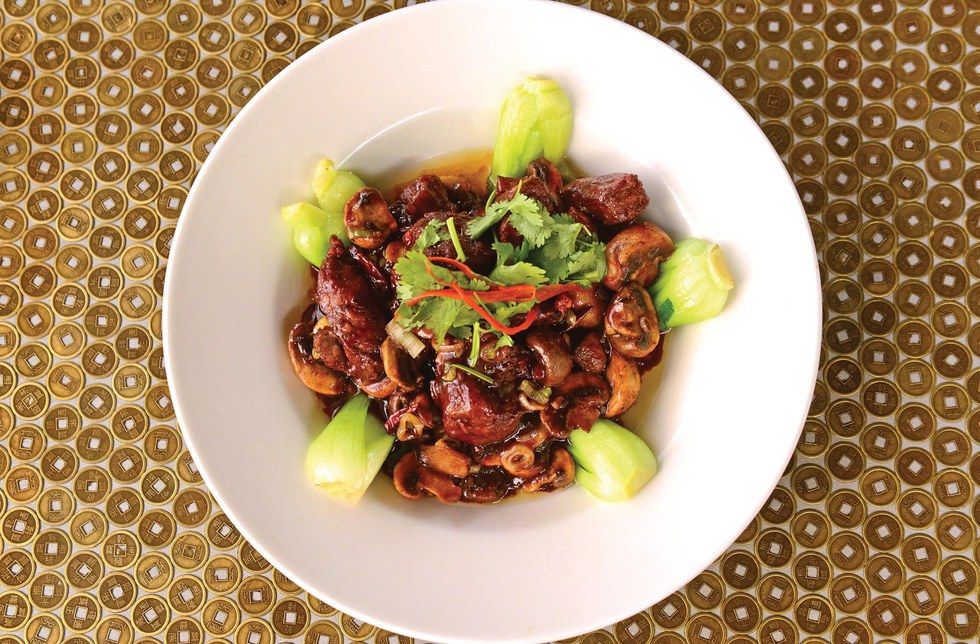 8. Boulevard Burgers and Brew- The Cali Burger $7.95

The BEST burger I have ever had, and trust me... I eat a lot of burgers. The Cali burger features avocado and applesauce, which is something I had never had together. This tiny diner-style restaurant has many interesting combos and offers other sandwiches if you're not in the mood for a burger (what's wrong with you if that's the case??)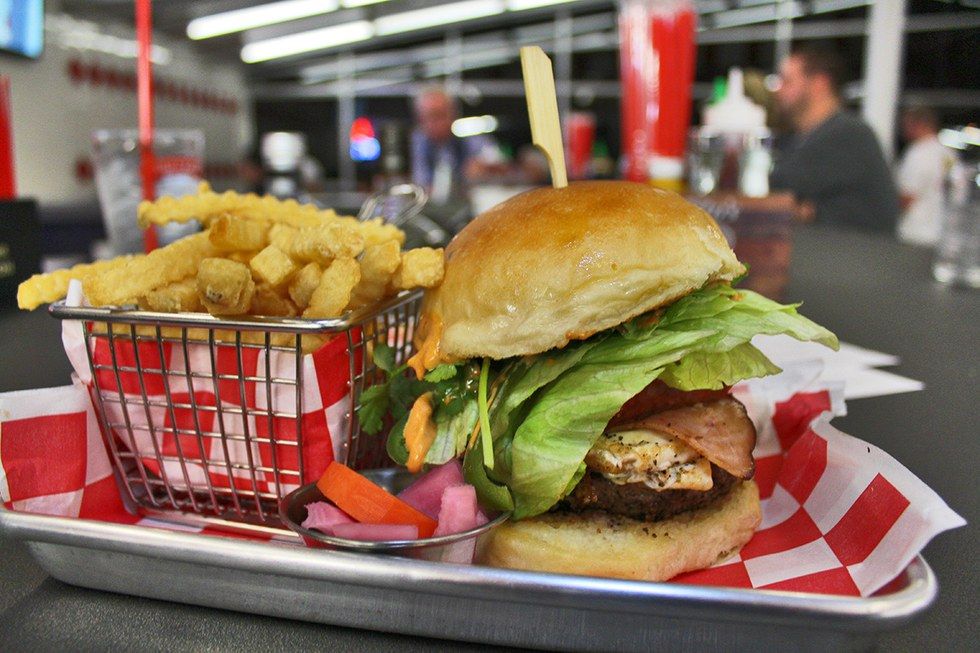 9. 821 Cafe- Philly sandwich $9 and French Toast $6.50
821 is in the heart of VCU, although RamBucks have yet to be accepted as payment. Despite this, the cafe is a hip place to meet and eat with friends. (Make sure to check the drawers at your table for a cute surprise.) Sandwiches and breakfast items are the most popular.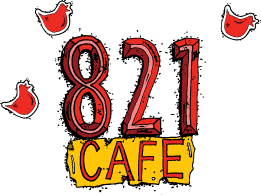 10. Sweet 95- seriously anything
A cute little ice cream "stand" next to its equally good sister restaurant. A really great stop after seeing a movie from down the street or on a hot summer night.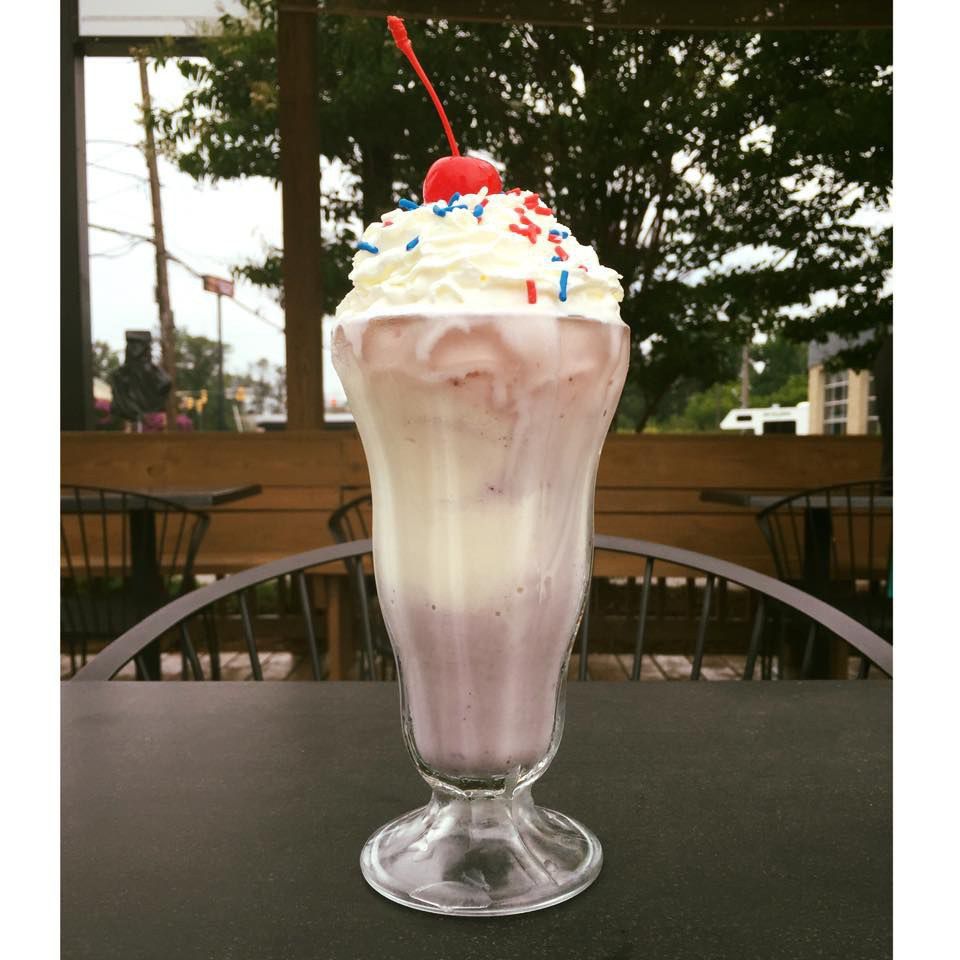 11. Mekong- Banh Xep
A vietnamese restaurant and a beer haven, this spot brings real flavor to each of its dishes. For any beer lovers out there, the list at Mekong is very lengthy for you to try. We recommend the fried pork dumplings, easily the best we've ever had.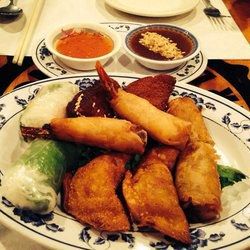 12. Mary Angela's Pizza $2.50+
A really yummy and cheesy slice of pizza. Not too greasy which is hard to find, and you can tell the chef cares about what comes out of the oven.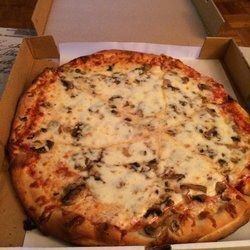 13. Chipotle (Just kidding... Sort of)