"poetess. author. spoken word performer." That's how Rupi Kaur, in her signature lowercase typography, describes herself. Rupi Kaur is a poet on the rise. Born in Punjab, India but raised in Toronto, the feminist Canadian writer has made a splash in the relatively still pond that is modern poetry. Her poems, short and powerful, have enchanted readers around the world. She touches upon everything from love and loss to appearances and abuse. Many of the pieces below come from her wildly popular book of poems, Milk and Honey. Here of twelve of Rupi's most strikingly beautiful creations. If you like what you see, head on over to her Instagram at @rupikaur_ for more poetic magic.
1. On letting go.

2. On the power of the heart.


3. On appearances.

4. On resilience.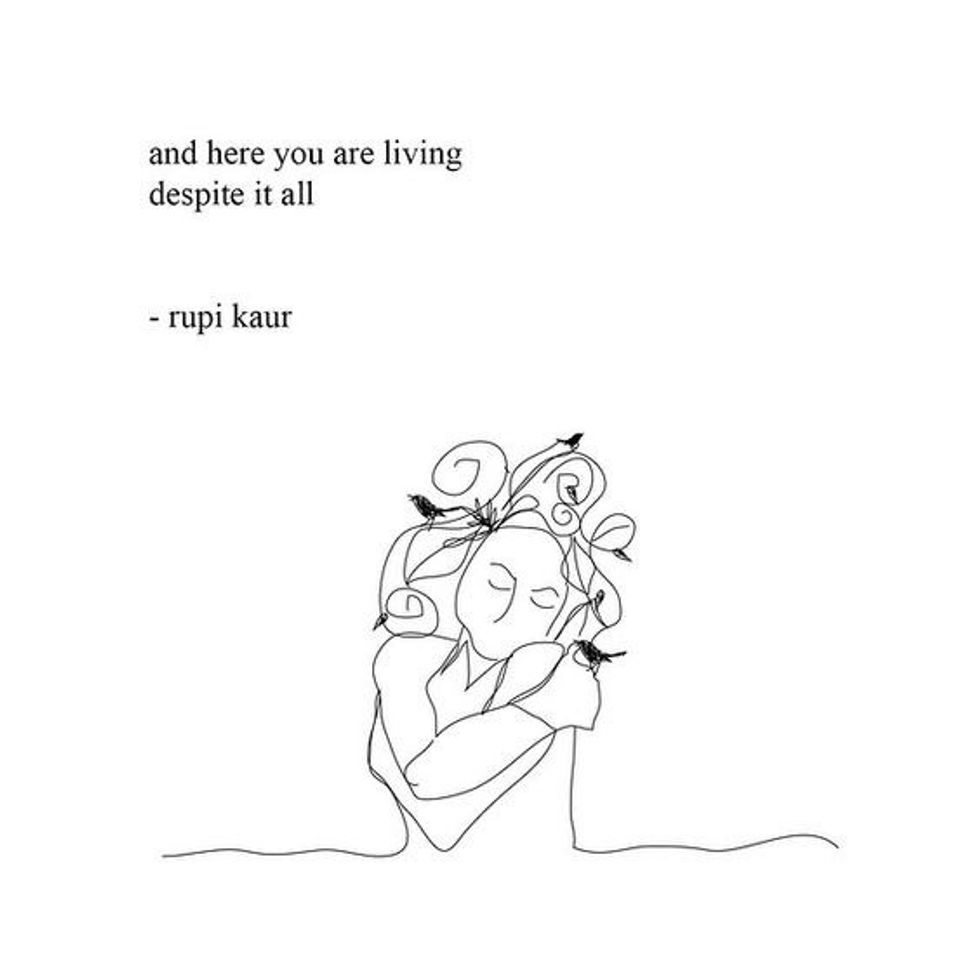 5. On versatility of self.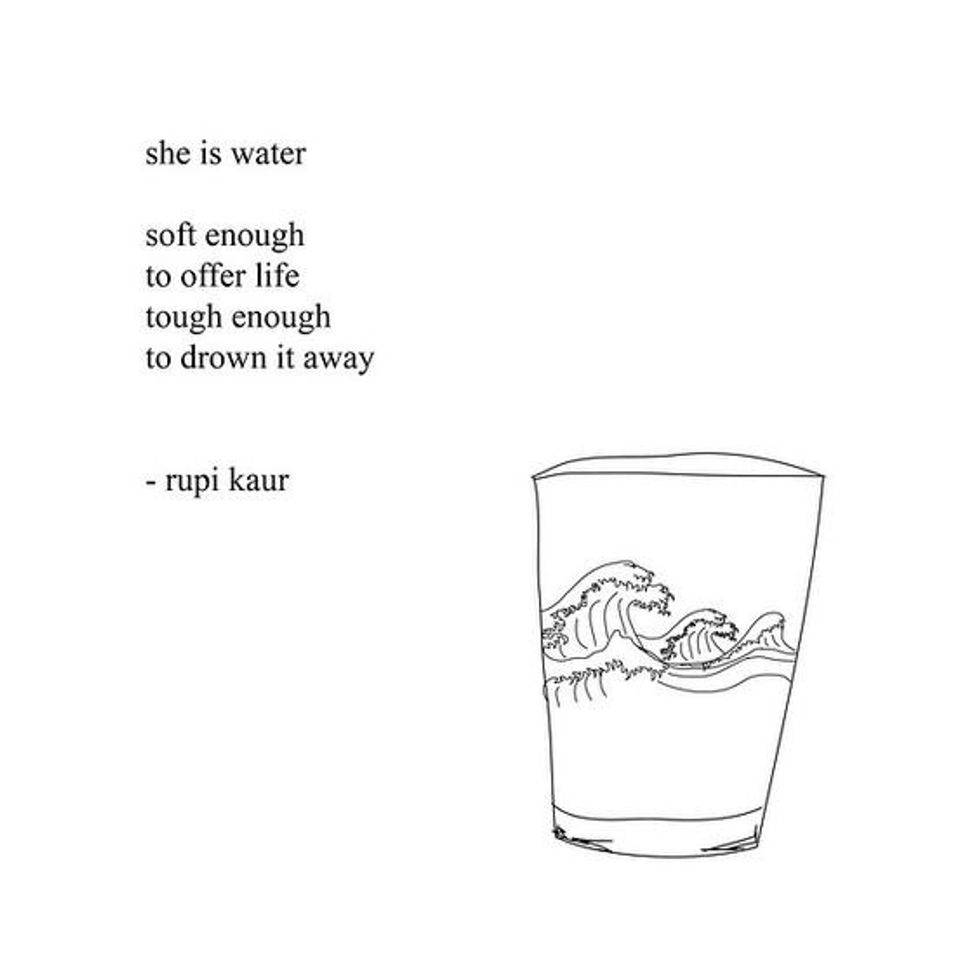 6. On not taking the easy way out.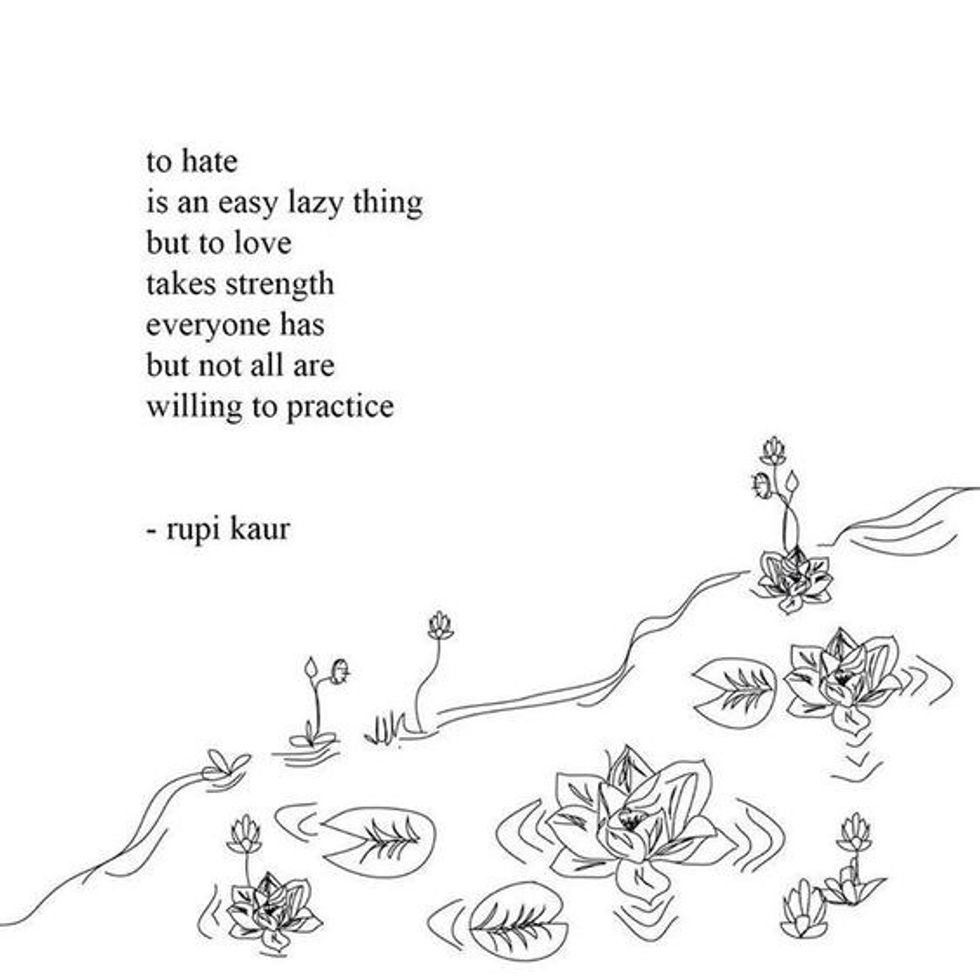 7. On treating others as you'd like to be treated.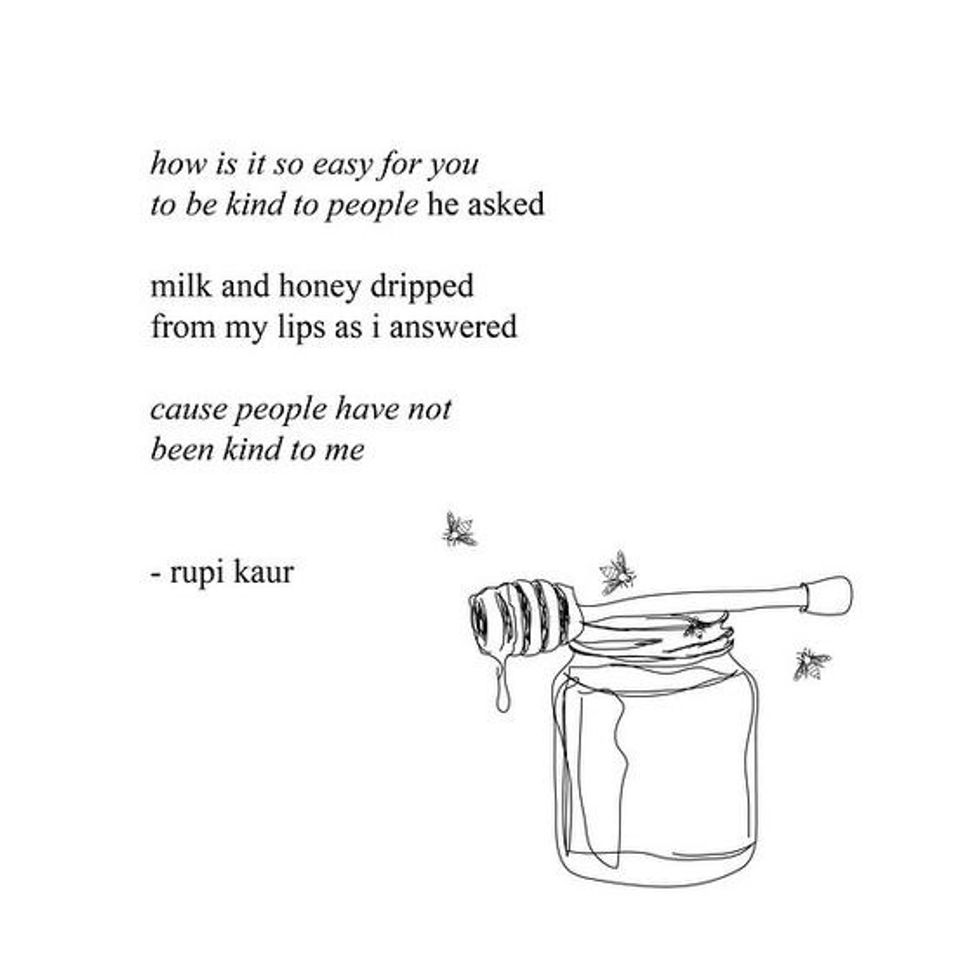 8. On self doubt.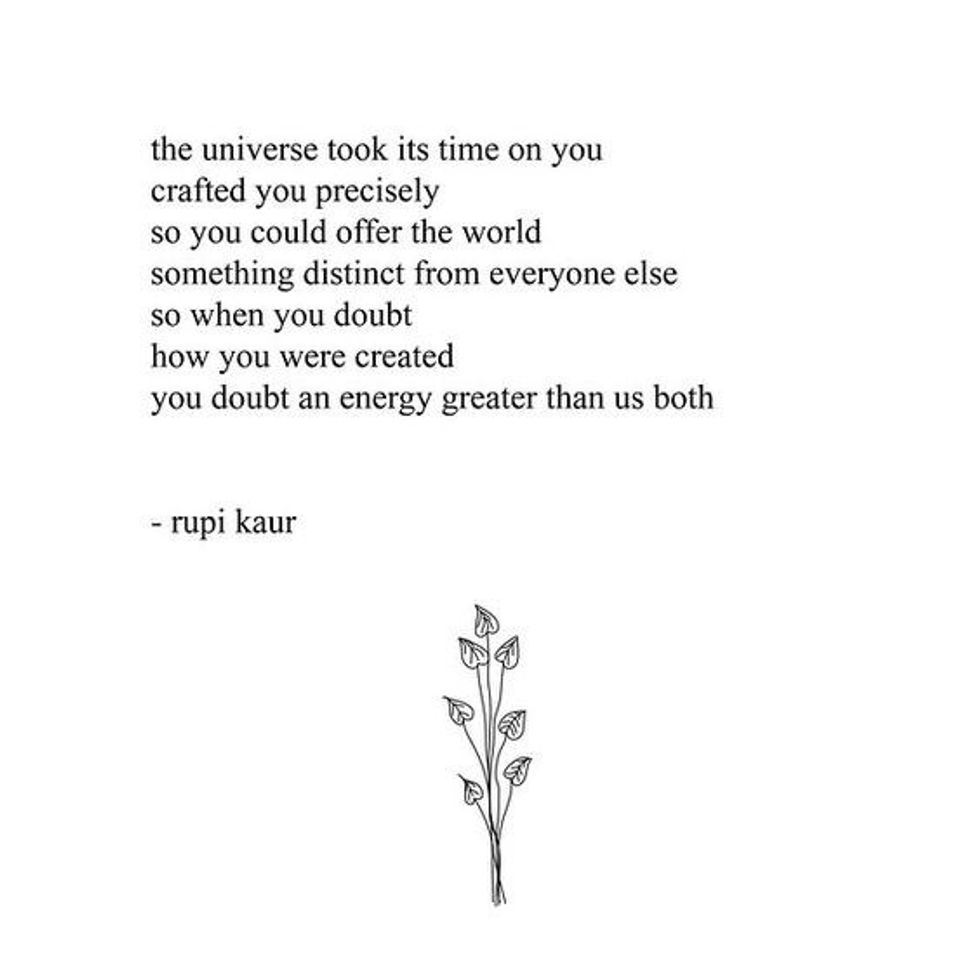 9. On getting back up.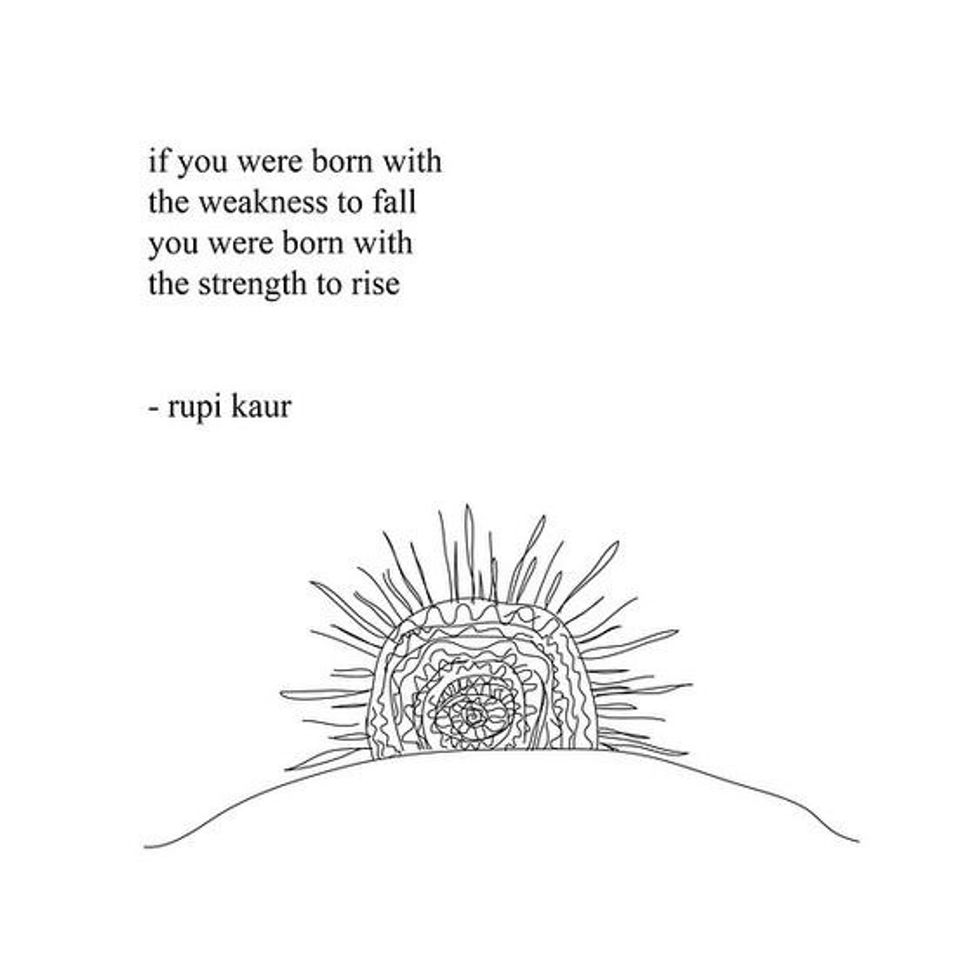 10. On self respect.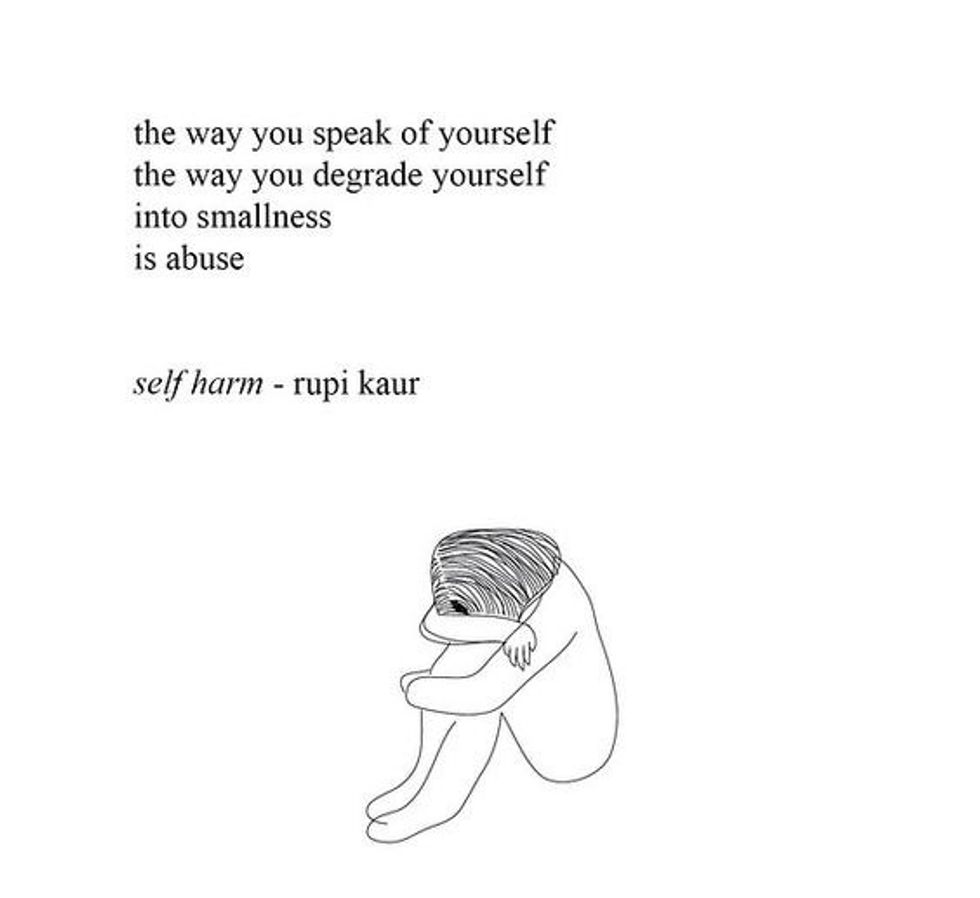 11. On gratitude & humility.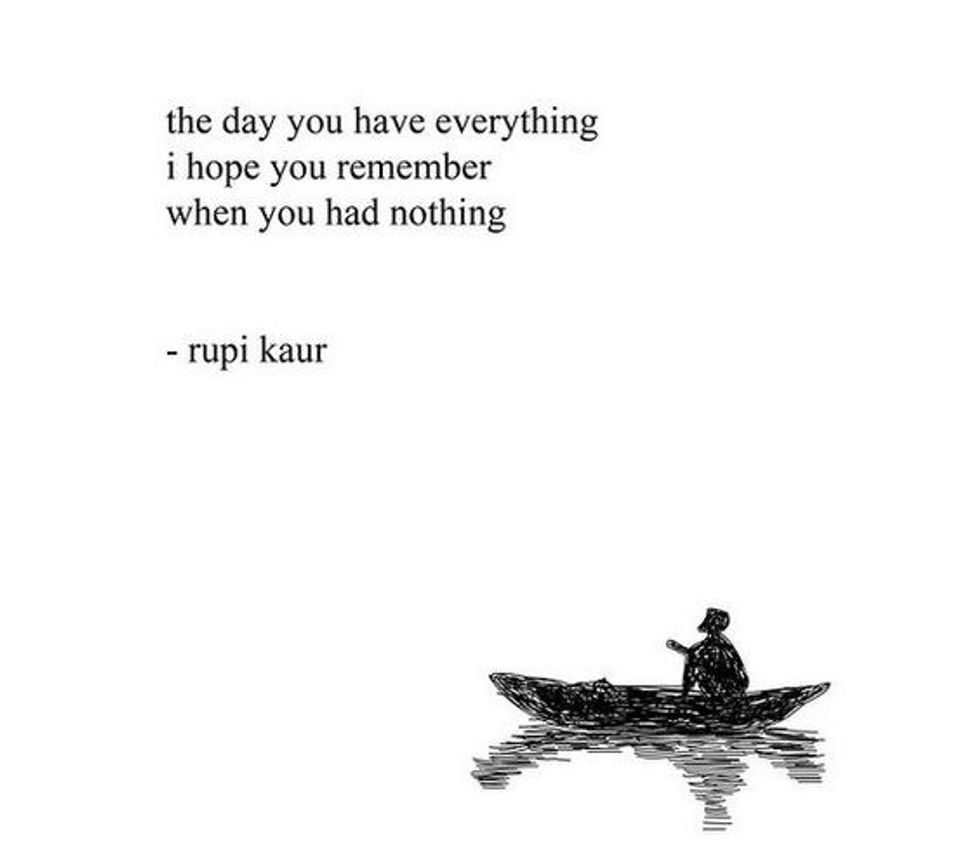 12. On helping others to succeed.