Do you have a passion for running and exercise as well as a love for Disney? Most people know that a trip to one of the Disney Parks requires a lot of walking and exercise in itself, but not many know about the various running paths and race opportunities that the Walt Disney World Resort provides for runners. Almost every hotel offers some sort of jogging path, but here are the top picks across the resort.
1. Run Disney Races.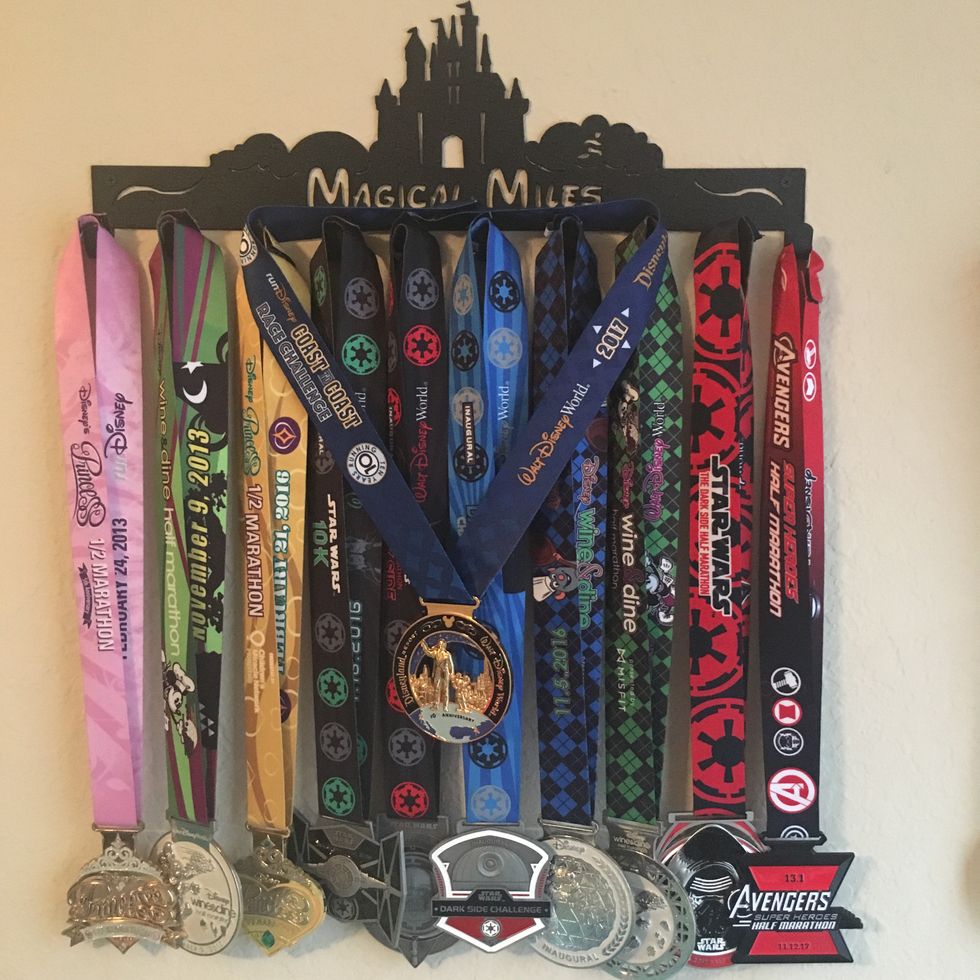 Walt Disney World hosts formal races for those interested in running a course through the actual parks themselves. They feature various race courses throughout the year with themes to get you pumped for the event. All of the courses run through at least one Disney World theme park, with the marathon going through all 4. You can choose from a 5K, 10K, half or even a full marathon. You might even get the chance to see Cinderella, Mickey or other characters along the race path cheering you on to the finish line. If you are a Disney fan who loves to run, this is something you cannot miss out on! Check out the Run Disney races at www.rundisney.com
2. Epcot Area Resorts.
One of the best running paths at Walt Disney World goes through the Yacht and Beach Club, the Boardwalk and the Swan and Dolphin resorts. This path can be very versatile depending on how far you want to run. You can do a short jog around the Boardwalk for a little less than a mile, or do the whole path that goes around the Boardwalk, down the path to Hollywood Studios and back to continue around the Swan and Dolphin. The entire expanded run is around 3 miles long and is an incredibly beautiful path, especially in the morning with partial views of both Epcot and Hollywood Studios.
3. Pop Century/Art of Animation.
These paths are very convenient if you are staying at either the Pop Century or Art of Animation hotels. They have a beautiful track along the lake that will keep you motivated. The path isn't very long however, so it's better for a short jog rather than training for a longer race.
4. Fort Wilderness/Wilderness Lodge.
This path is a beautiful run though the woods. If you are an outdoorsy person, this is the path for you. It is also a longer course that can help to train for races. The path through Fort Wilderness is around 2.5 miles and gives a great tour of their resort and campground. If you want to lengthen your run, you can also add the short path to the Wilderness Lodge. Roundtrip can add an extra mile/mile and a half to your run.
5. Port Orleans French Quarter/Riverside.
Port Orleans French Quarter and Riverside have a fabulous running path located right along the river connecting the two hotels. The path itself is a little less than two miles roundtrip, but offers spectacular views. An added perk is a post-run beignet at the French Quarter food court.
---
Try out one of these fun running opportunities the next time you come visit Walt Disney World! They are sure to bring a little magic and pixie dust to your workout!