A road trip is when a bunch of kids get into a car and drive to an exotic destination. Time is non-existent. Only the sound of hearts racing, hair blowing in the wind, and endless laughing become the mask of time. Last weekend my friend and I went on a spontaneous (spontaneous as in we planned in two weeks ahead) road trip to Vail, Colorado. Why Colorado? It was the first thing that popped into my mind. What I've learned over the years, is that less is more. Especially when it comes to packing. The night before our early start I always like to cleanse my face with LUSH's Mask of Magnaminty. My trick with this heavenly face mask is to put it in the fridge before you use it. Scrubbing the cool crisp mask over your face rejuvenates your skin and hydrates it, perfect for the cool weather I was heading to.

My chic yet comfortable outfit.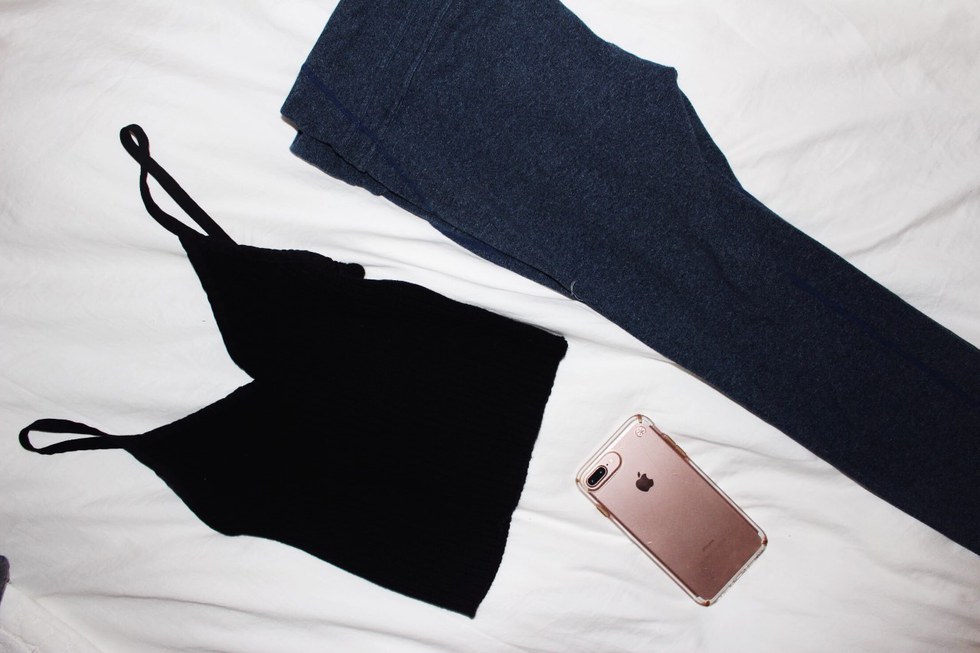 My go to-items
As to what I bring on the trip, I always have my travel bag, in which I keep my journal (always ready to jot down ideas), sunscreen, lip balm, perfume, a hat, and my sunglasses.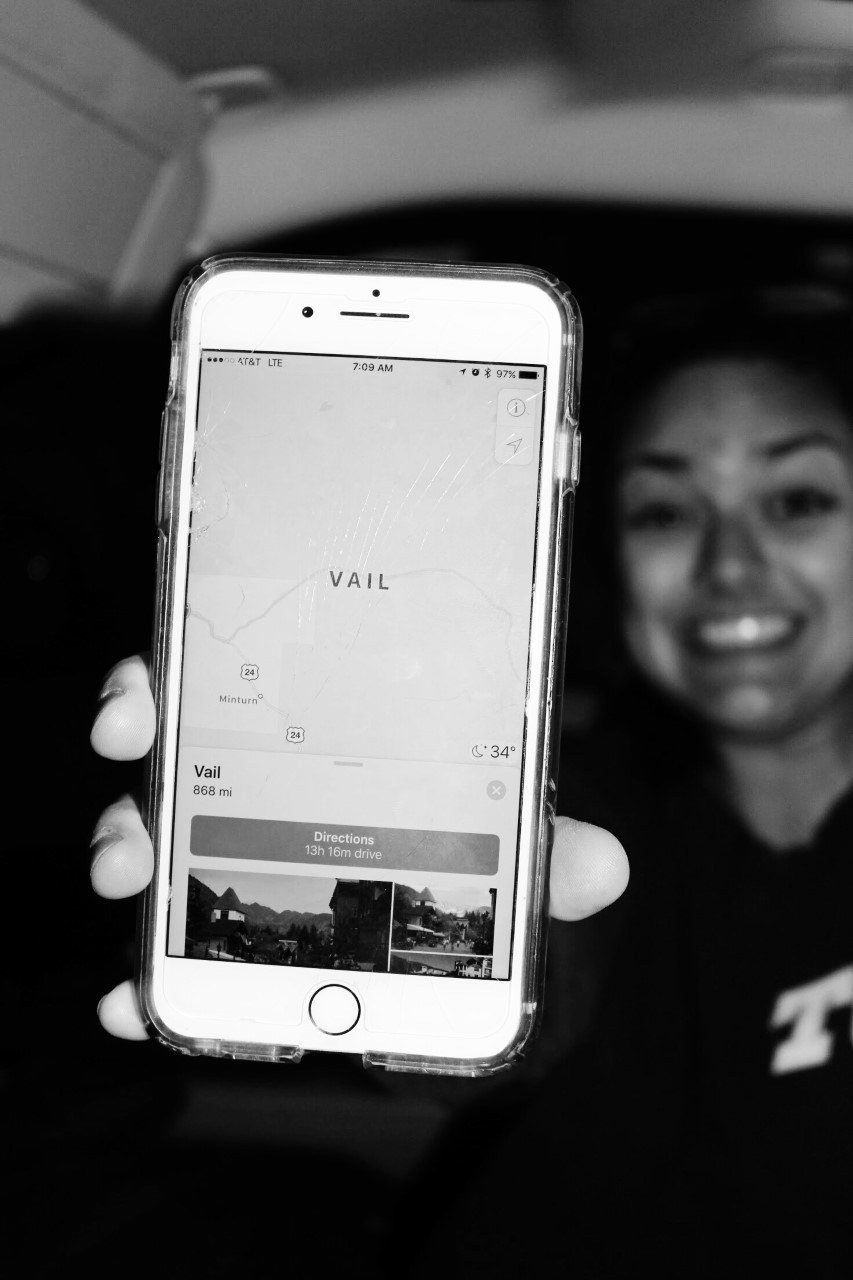 Blast your favorite songs. The top of our playlist included This Was a Home Once by Bad Suns, Electric Feel by MGMT, and Adorn by Miguel. And of course, I can't drive anywhere without playing Frank Sinatra and Ella Fitzgerald. Keep a list of anything you see that catches your eye. We drove through 3 states, so watching the landscape change was particularly fascinating. We stopped at the sign entering New Mexico and took a quick pic of that.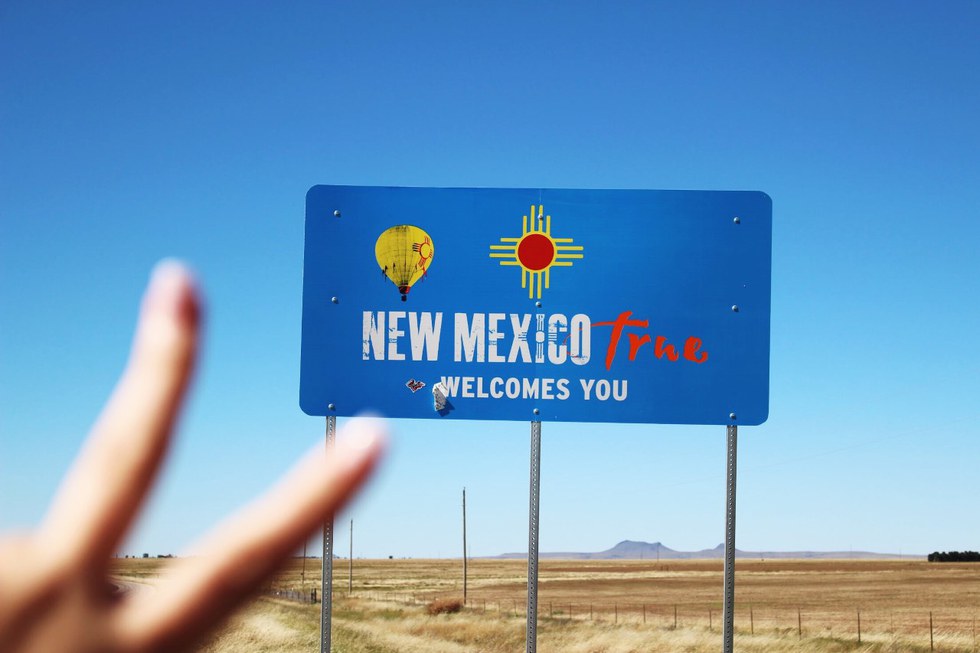 As we passed through Denver we were overcome with the soft yet colorful setting sky, which flooded out from behind the snow tipped mountains. Had to capture that as well.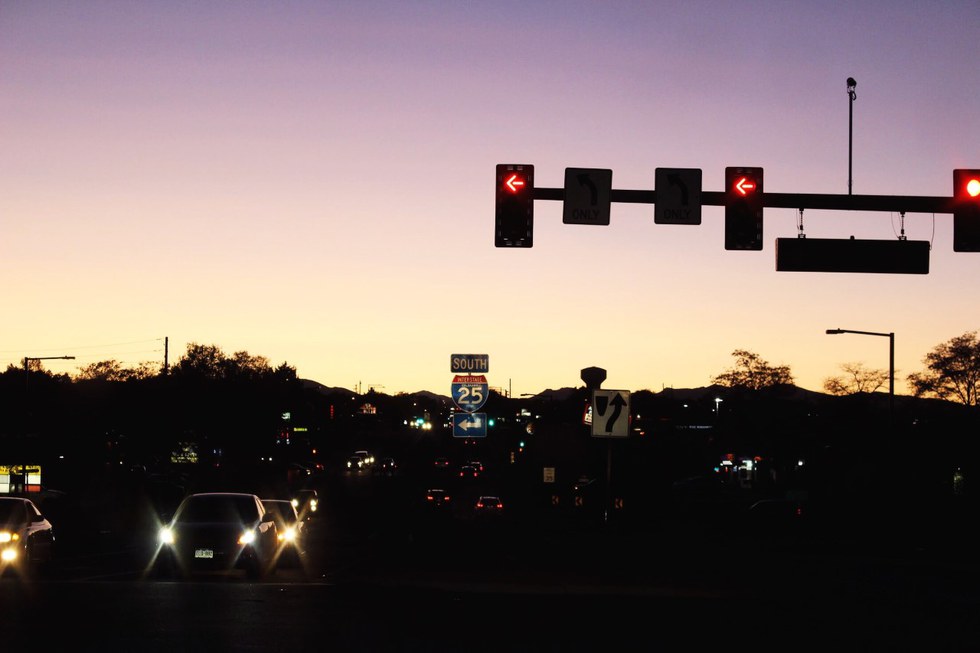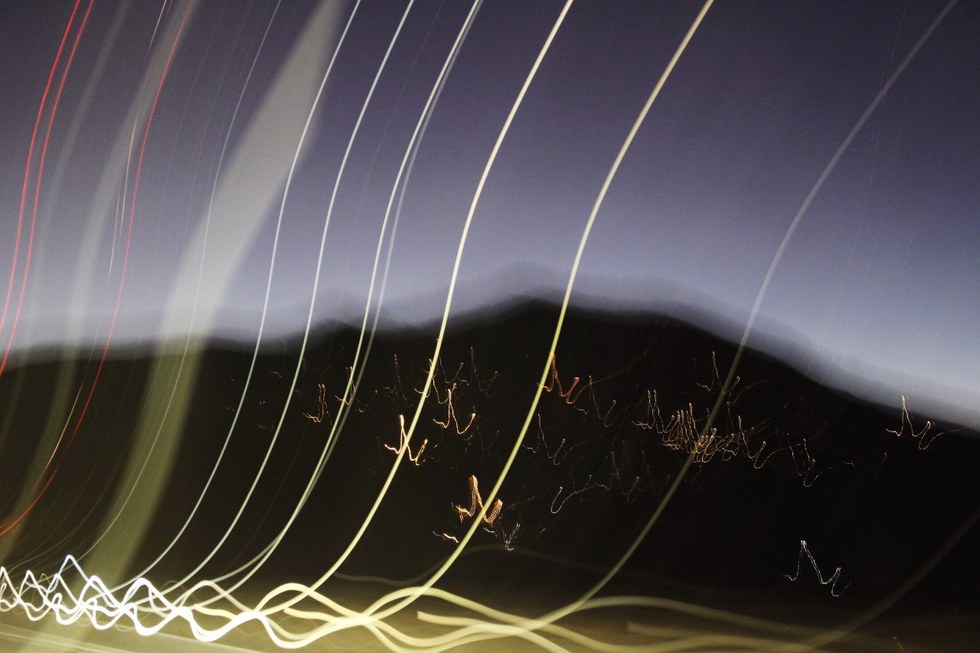 We didn't make it to Vail the first night so we stayed at a random motel in the quaint and already decorated for Christmas town of Dillon.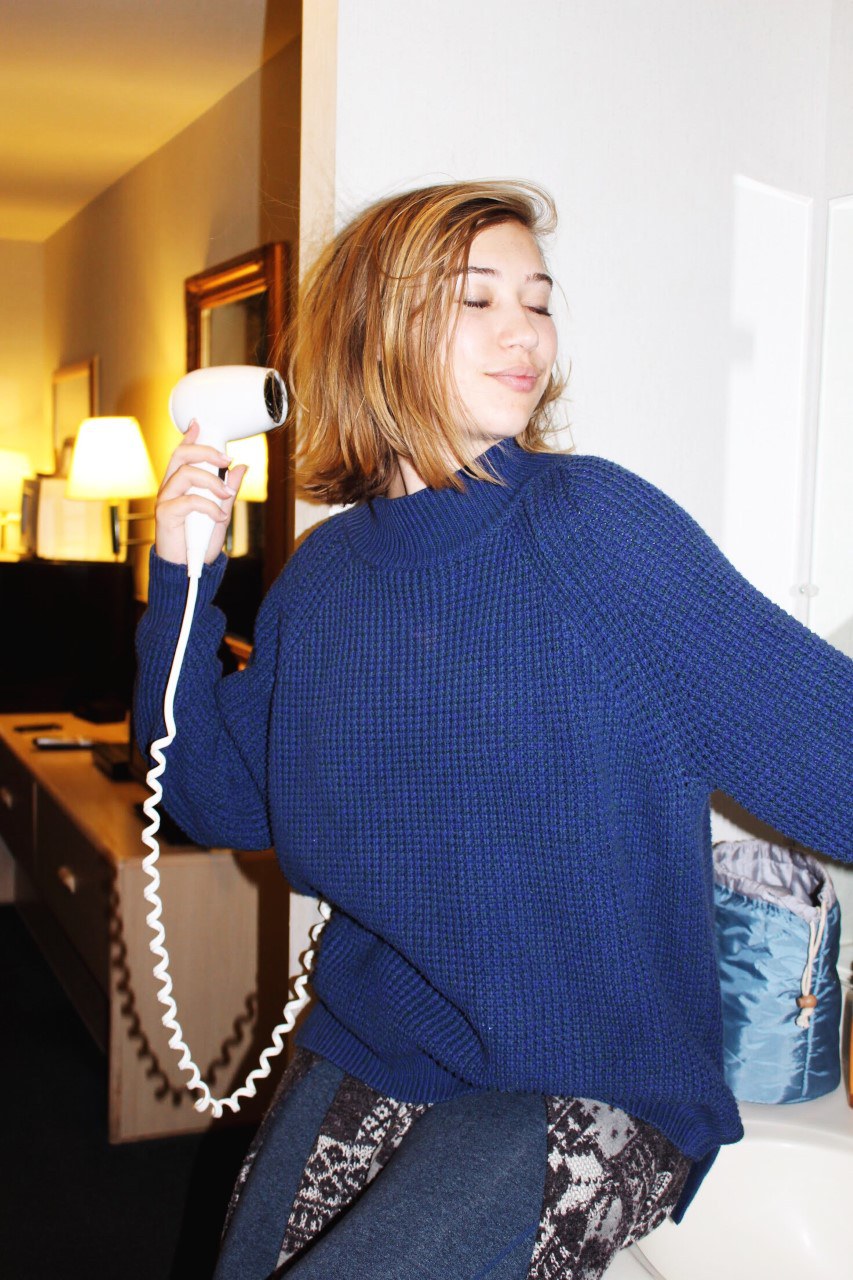 The next morning we were up early once again and off to Vail. From then on, we did whatever he saw and thought of. Below is what we did. I hope this will inspire you when you embark on your next road trip!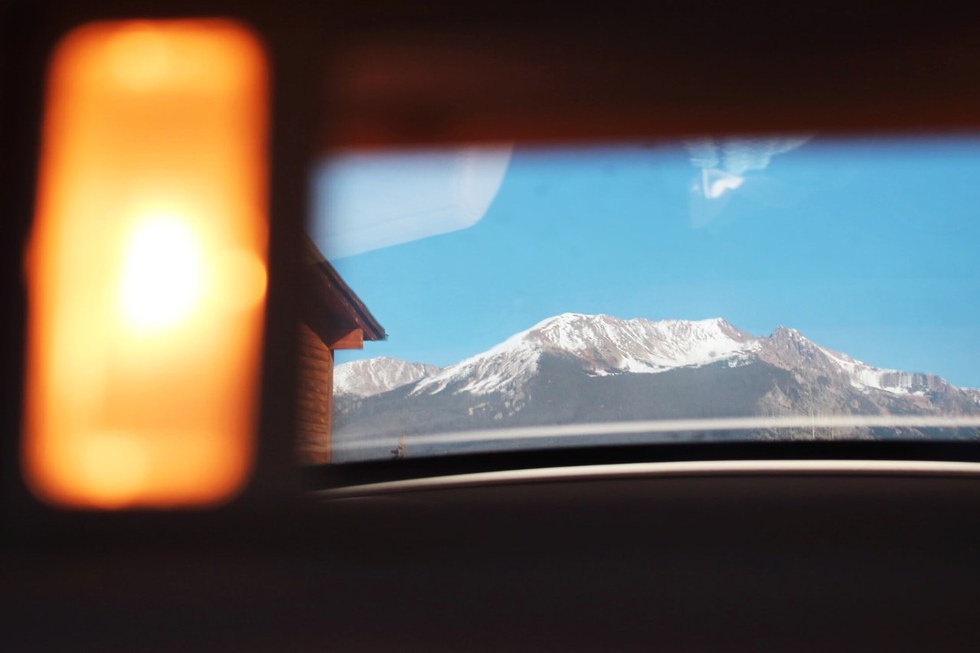 Explored the town.
Cover Image Credit: Rachel Brown