Season Three of "RuPaul's Drag Race: All Stars" just wrapped last week, but season 10 of Drag Race is scheduled to premiere on March 22nd. You might've turned on your TV and thought, "what the heck are they talking about?". Some of the lingo is confusing and unclear, so here's a guide to just some of the key catchphrases.
1. The library/Being read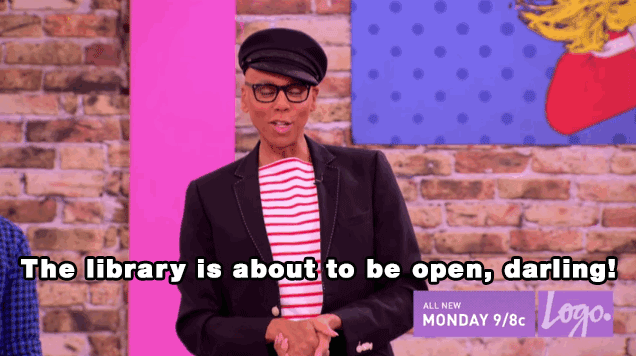 The name of the mini challenge is "Reading is Fundamental, in which queens take turns reading each other. When it's their turn, they "enter the library", which just means putting on goofy glasses. Reading is pretty much pointing out flaws but in a funny or over the top way.
2. Shade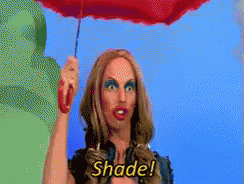 Throwing shade is similar to reading someone, but I think of shade as usually more blunt, insulting and less clever.
3. Tea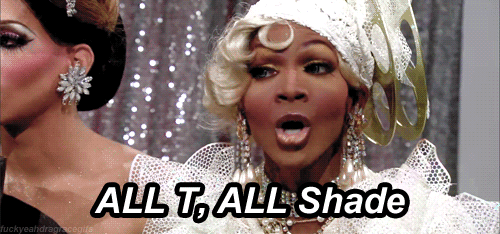 Derives from the letter "T" standing for truth. Tea refers to gossip, news or information. Commonly used in the sense of "So, what's the tea?", which means "girl, what's the gossip?". It's commonly combined with shade, as someone might say "No, tea, no shade, but…" which is a preface saying "no disrespect". Conversely, someone might say "all tea, all shade" meaning that they know exactly how they sound and don't care if you're offended.

4. Fish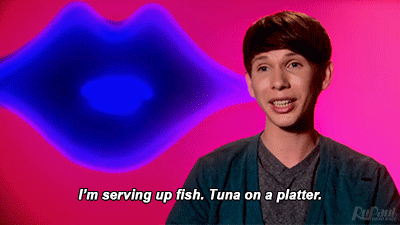 A queen is said to be looking fishy/serving fish when they closely resemble a woman. Some of the fishiest queens include Tatianna, Courtney Act, and Farrah Moan.
5. Back Rolls
An insult used in season 5 when Jade Jolie told Alyssa Edwards: "Girl, you had rolls all over the place in the back, it was disgusting!" To which Alyssa responded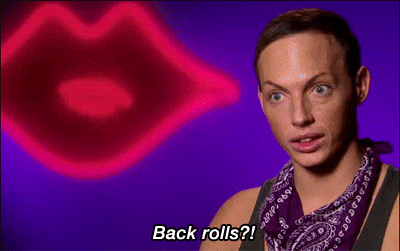 6. Snatch Game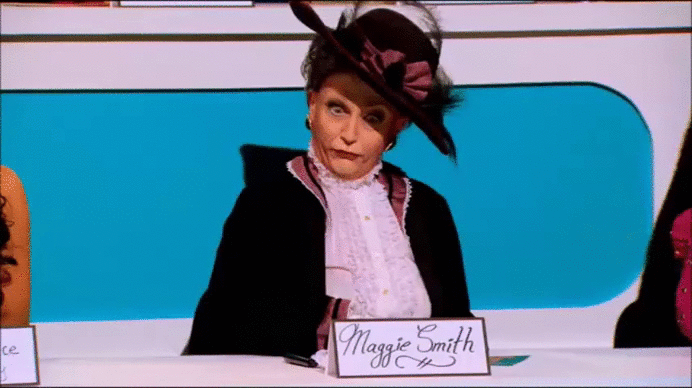 A parody of the 1960's celebrity game show "The Match Game". On the original show, contestants write in answers to questions, hoping to match the guest judge. Snatch Game operates in the same way, but the contestants have to impersonate a celebrity. This is a challenge that has taken place every season since the second one, and it's probably the most highly anticipated. This is one of the challenges that really establishes the top queens, as they're judged based off of likeness and humor. Celebrities that have been impersonated range from Dame Maggie Smith to Britney Spears, Judge Judy, Anna Nicole Smith, and even RuPaul.

7. Comedy vs. Pageant Queens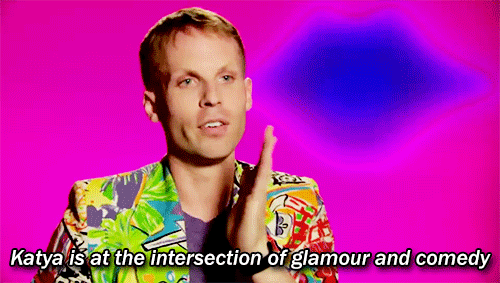 This is pretty much exactly what it sounds like. Some queens are more specialized in makeup, costumes, and overall pageantry. Others are more campy and over the top. Comedy queens are usually stronger in acting or comedy challenges, but pageant queens have the upper hand in design focused challenges.
---
So there ya have it, a short list of Drag Race terminology. I RuPaulogize if you got a little lost somewhere, but if you managed to make it through this article….
Con-DRAG-u-lations!