Everyone has those days (or in my case, constant days), where you just want to sit down and just fall in love with the characters falling in love. Whether it be the powerful Hugh Grant portraying The Prime Minister in Love, Actually or the hardworking journalist, Kevin Doyle, from 27 Dresses, each story pulls at my heartstrings. Here are the top five romantic movies that I (struggled) to narrow down so this wouldn't be a 300-page blog post...
1. "Titanic"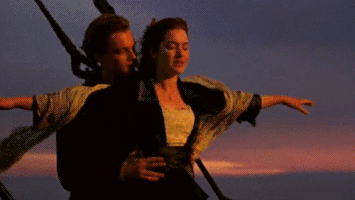 This tragic love story won't only make you fall in love with their short-lived romance but also break your heart. For anyone who has seen this unfortunate budding relationship is probably screaming "JACK COULD'VE FIT" while reading this but that's what makes the story so unique. It's a tear jerker but a powerful story.
2. "La La Land"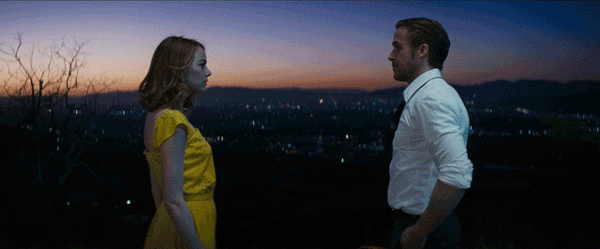 La La Land is a movie that will make your heart flutter but also utterly break you in half all in its 2 hours and 8 minutes run time. Not only does Sebastian (Ryan Gosling) make you want to find your own aspiring jazz musician boyfriend, he makes you believe in true love. This story touched my heart in the way of "if it's meant to be it'll be". Just an F.Y.I., make sure you have a tissue box close by while watching the film. Don't say I didn't warn you...
3. "Love, Rosie"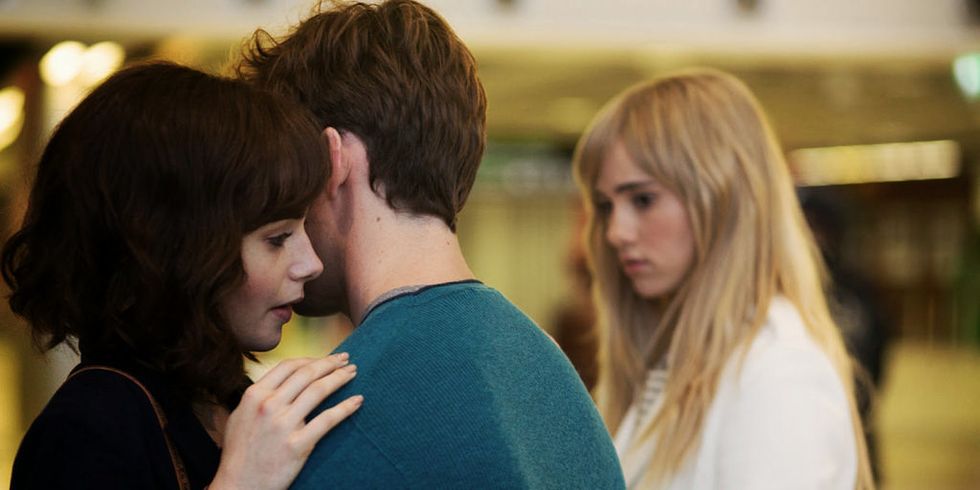 Love, Rosie is the typical love story between outgoing Alex Stewart (Sam Claflin) and the beautiful Rosie Dunne (Lily Collins). The two inseparable best friends watch each other grow up, get boyfriends/girlfriends, get married and even have children. Although, no matter how many times they somehow find their way back to each other, their moment for love is never the right time. First starting out as a book (which I personally think is better), Love, Rosie will irritate you, bring you joy and make you cry all at once but at the end, you'll realize that it was all worth it.
4. "About Time"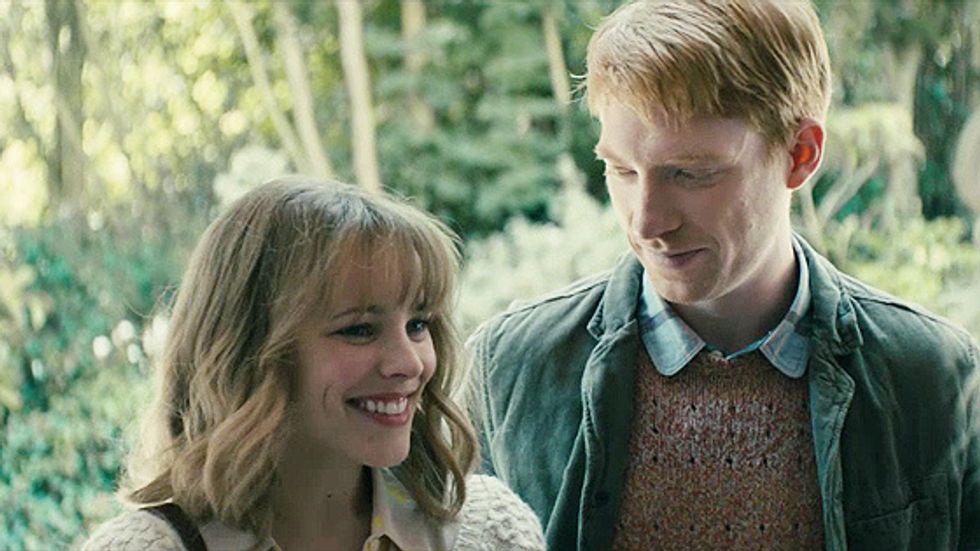 You wouldn't think that time travel and love would work well together but About Time puts it together beautifully. The story is about a hopeless romantic Tim (Domhnall Gleeson) who finds out from his father that he is able to time travel. He can't go back completely and change his entire life, but he decides to use it for love. With this power, he travels back in time to fix any mistake or silly mess up that he encounters. Eventually, as he creates a life with dream-girl Mary (Rachel McAdams) he comes to the realization that although he can use it on small mishaps, he can't fix it with the day-to-day problems that normal people deal with. This movie is one that I genuinely can't get sick of. You can't help but relate to him as he tries so hard to find someone to spend forever with. It's a beautifully made, feel-good movie that will make you cry happy tears (and some parts, sad tears) and give you hope that you will find the perfect person for you.
5. "Midnight In Paris"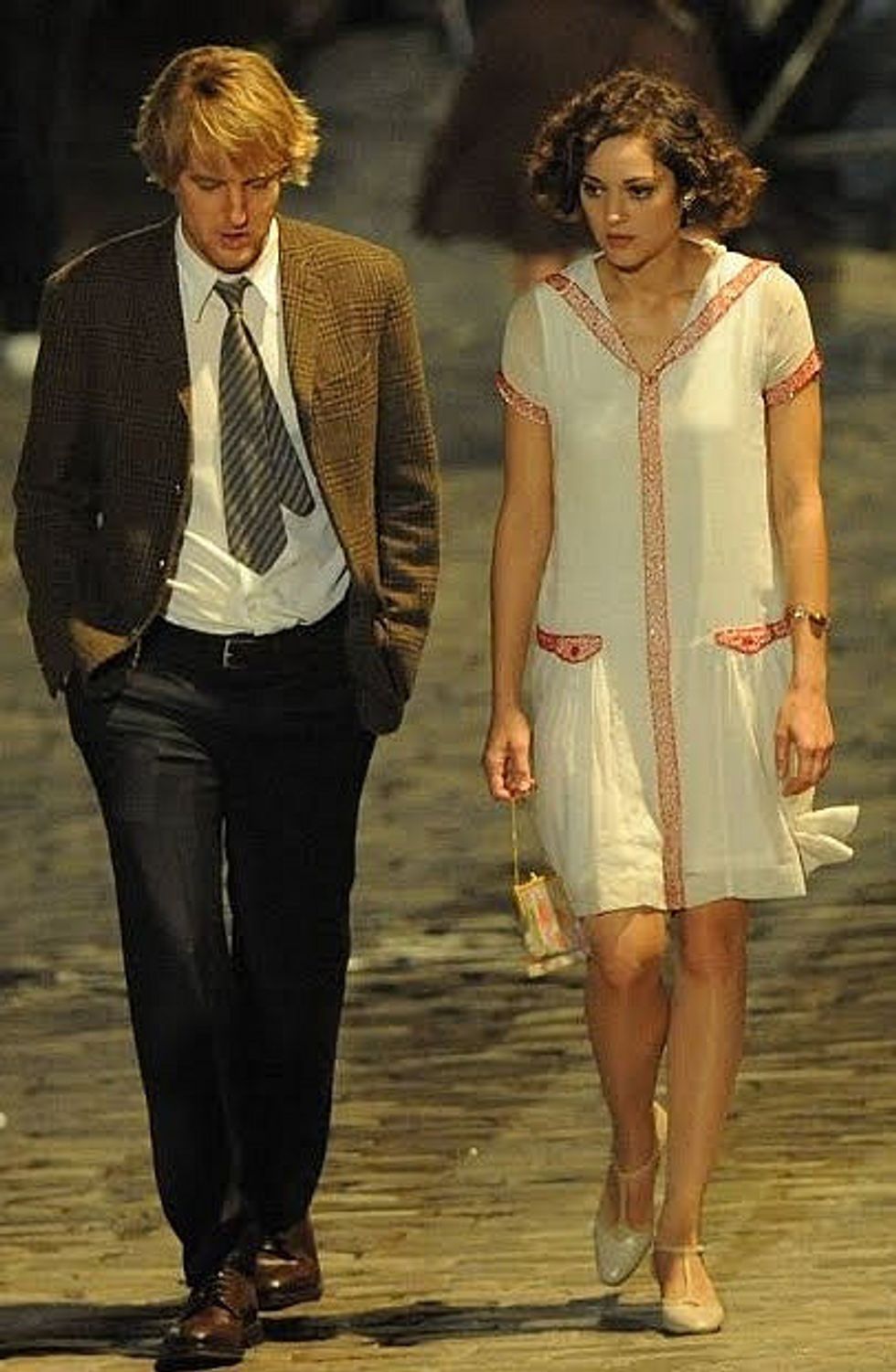 Anyone who knows me could tell you that this is my all-time favorite movie. It has everything you could ever ask for in a movie:
-Time traveling (BONUS: to Paris in the roaring 20's)
-Paris
-Rachel McAdams (even though she is the most ANNOYING character in the world)
-Owen Wilson
-All the amazing writers like Hemingway, Fitzgerald, Gertrude Stein and more.
It makes you fall in love, makes you want to write a novel, makes you wish you lived in Paris during the 20's and teaches you so many life lessons all at once. It makes you feel nostalgic but also wants to live in the moment. It tugs at your heart-strings and gives you a sense of independence. It's a different kind of love story in the sense of falling in love with where you are and what you are doing right this moment. I could go on and on and on about how amazing Midnight in Paris is and not only for the sense of romance, but this is one that I would recommend to everyone because there's something there for everyone.