With summer coming to an end, it's time for the leaves to fall and the temperature to drop. We've had our fun in the sun, but I miss the comfort of chunky sweaters and big blankets. I think I've had enough with uncomfortably sweating wherever I go, and I'm hoping I can hide any awkward sweat stains in big sweatshirts or sweaters. More recently I've been looking forward to drinking cider and taking pictures of the different colored foliage.
I'm also really looking forward to taking some road trips this fall! What kind of trip would it be without an awesome playlist?! Here are some of my must-have classic rock and alternative jams for those long car rides during the fall. (You can also skip to the end where I have a link to the Spotify playlist of all these songs!)
Piece of My Heart - Big Brother & The Holding Company
Born To Run - Bruce Springsteen
Sunshine Of Your Love - Cream
Suite: Judy Blue Eyes - Crosby, Stills, & Nash
Layla - Eric Clapton
Sultans Of Swing - Dire Straits
The Wind Cries Mary - Jimi Hendrix
Honky Tonk Women - The Rolling Stones
Heart Full Of Soul - The Yardbirds
Sweet Home Alabama - Lynyrd Skynyrd
Wish You Were Here - Pink Floyd
Never Been To Spain - Three Dog Night
Go Your Own Way - Fleetwood Mac
Castle on the Hill - Ed Sheeran
Ringer - The Unlikely Candidates
Tongue Tied - Grouplove
Sedona - Houndmouth
Lost on You - LP
In Your Arms - Chef'Special
Ditmas - Mumford and Sons
I Will Follow You Into The Dark - Death Cab for Cutie
Dirty Paws - Of Monsters and Men
Shaky Ground - Freedom Fry
Janglin - Edward Sharpe & The Magnetic Zeros
The Rains - Henry Jamison
Watching The Wheels - John Lennon
Shelter From The Storm - Bob Dylan
Walking Back To Georgia - Jim Croce
Into The Mystic - Van Morrison
Vienna - Billy Joel
Stairway To Heaven - Led Zeppelin
Thunder Road - Bruce Springsteen
Change The World - Eric Clapton
Babe I'm Gonna Leave You - Led Zeppelin
Drive My Car - The Beatles
There you have it! Feel free to add these songs to your playlist, or copy all the songs for a good listen. Hopefully these ease the pain of those long car rides, and makes that time on the road more enjoyable!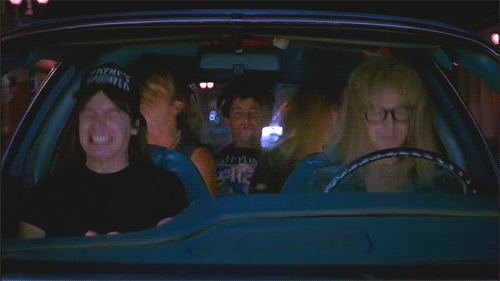 ---
Listen to the full playlist here: Fall Road Trips