"Colby! Over here!" Rhonda McIlwain hollered, signaling where she had parked her big red truck. Her enormous grin reaches the tips of her short dusty brown hair, its color resembling faded tree bark. Rhonda swiftly shifted gears from park to drive and laid on the gas, taking off toward Lamplighter Roasting Company in Richmond, Virginia, one of Rhonda's favored brunch destinations.
Tucked away off the main road in Carytown, Richmond, Lamplighter was overflowing with people. Rhonda and her abundance of confidence marched through the front door. It became clear that not only was this coffee shop one of her favorites, but that she visits it with frequency. Flashing the gentleman at the register her contagious smile, she ordered two coffees and yogurt granola bowls spilling with fresh fruit. Fluttering out the door, she proceeded to take her seat on the back patio: an area where the flies are buzzing and bothering the shop's patrons.
As a University of Richmond alumna, Rhonda loves building relationships with alumni, especially those who graduated with her in the class of 1979 from the university's Robins School of Business. She is easily able to practice her love for getting to know former Spiders as a Gift Planning Officer for the university.
Rhonda has been active in the University of Richmond's since July 2011. She works with alumni in the development office, bringing in $50,000+ per year. The funding process for a gift planning officer is a much longer process than those in annual funding, who only reach out to alumni once a year. Rhonda and her team are consistently reaching out to past Richmond students all over the country.
"Asking for money isn't the hard part," Rhonda said, "It's getting people to meet with you."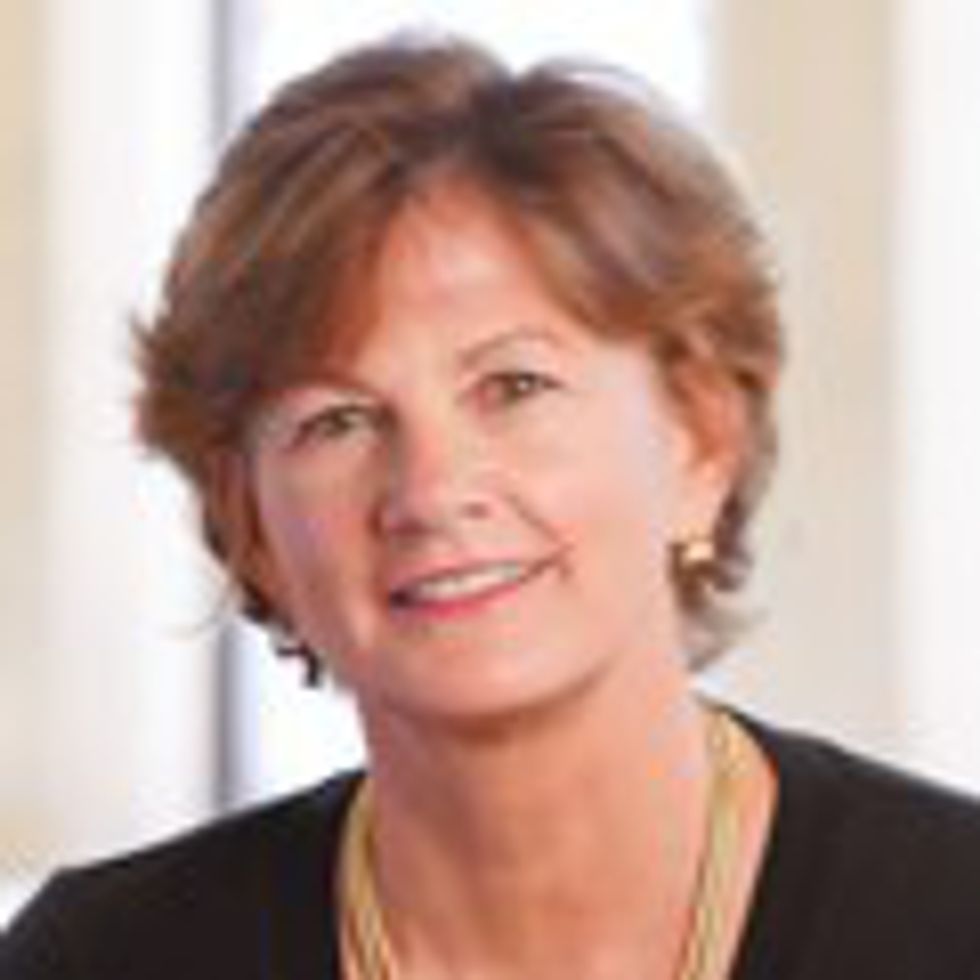 Rhonda McIlwain, Gift Planning Officer
When asked why she went into alumni giving, Rhonda couldn't help but laugh and smile as she replied, "That's a good question." By this time, the pesky flies had inconvenienced her few moments outdoors, so she had made her way to the screened-in porch, still enjoying the taste of fresh air while also having the security of the screen windows to keep out the exasperating bugs.
After starting a family, Rhonda began to work at a job that was not conducive to having children, so she stopped working for 15 years until it was time to pay for college. She had worked at a computer industry once upon a time, thanks to her concentration in marketing from the Robins School of Business, but the computer industry was no longer in need of manual labor. Therefore, she decided to wander down an unfamiliar path: the path of law.
Rhonda worked at a law firm for 7-8 years as a paralegal. After these couple of years, it was time for her to attend law school. This is when she decided she should step back and reevaluate. Was law her future, or was something else in store for her?
Rhonda was visiting the University of Richmond with a fellow alumna. Strolling down memory lane, it had come to Rhonda's attention that she always comes alive whenever she steps foot on campus: always smiling, per usual, developing a positive attitude, leaping about the campus with a cool energy. "You will always love coming back to Richmond," Rhonda said, almost spilling her iced coffee due to her excitement of speaking about the school. Her friend had suggested looking into the career opportunities available at the university. "It was fate, they needed someone with my legal background."
And it truly was fate. Rhonda openly expresses her love and gratitude for her role at the University of Richmond. Not only has she come face-to-face with some interesting and knowledgable alumni, but she has also learned a thing or two about where their donations to the university end up.
When alumni donate to general funding, their donations are divided up into three categories. The first of which is scholarship. Scholarship, including financial aid and academic scholarship, receives the most funding out of the three groups due to the tremendous amount of students that rely on scholarship funds. 67% of University of Richmond undergraduate students receive financial aid, which is a bigger percentage than most people assume for a private, liberal arts school. The second category that relies on alumni money is student life programming. The university's Center for Civic Engagement, and SpiderBoard, an organization that arranges the school's social and cultural entertainment such as homecoming, fall under this category. The third and final group receives the least amount of funding, which is technological upgrades.
Alumni can choose to not donate toward the general fund. Rather, they may decide to make a contribution toward a specific project, such as the constructing of a new building, in hopes of getting a room or hallway named after them. These donations are usually of a greater value and their donors typically do not have children or are upon their death. Including a donation in your will is an option many donors are unfamiliar with. "We, as calling officers, need to make people of all ages aware of what their options are," Rhonda said.

However, Rhonda thinks there is one factor that is more interesting than where alumni's money is going. "A bigger question is why do they give."
One of the most notable givers that Rhonda worked with was an alumnus that came to the university as a transfer student. During his time at the University of Richmond, he received a scholarship and wanted to give back to the school granting him the money that allowed him to receive an excellent education. Graduating from the Robins School of Business as an accounting major, he asked his beloved Professor Hoyle what he should do. Hoyle told him to pay it forward. Thus, this donor established a scholarship for accounting majors.
Scholarships are a way for every student to feel that they have the opportunity to thrive, no matter what financial state their family is in. As Rhonda took the final bite of her yogurt granola bowl and placed her recently licked spoon on the side of her plate, her typical bright smile softened, "If you've been blessed, you need to bless others."