A high energy punky band of Midwestern emo is creating conversation all throughout the Twin Cities. The band consists of head man Erik Paulson on vocals and guitar, Stephen Paulson on bass, and Sam Mathys on drums. They describe themselves as, "Three punx from Minnesota." Remo Drive has played in venues all throughout Minnesota and has done a number of releases with Rolling Green Records, Endless Bummer Records, Lost State Records, Really Rad Records, and Supermoon Records. I have been able to see Remo Drive perform multiple times and at each show they do an incredible job at getting the crowd engaged with their music which really helps create a fun and amazing environment.
The band recently released a music video for their song titled, "Yer Killin' Me." The video in only a few weeks has been viewed almost 120,000 times. Their new album is dropping on March 16th so be sure to stay tuned!

Check out the video here:
Download "Yer Killin' Me" Here.

I had the chance to ask the band some questions! Check them out!
1. Where did you come up with your band name?
"Our band name is essentially meaningless. It came from our bassist Stephen driving to buy new drum heads for our drum kit."
2. What has been your favorite live performance as a band so far?
"Our favorite was probably "Fuck the Neighbors" at the Charlie Siren house last summer. It was our first time playing a full set of new music and the crowd energy was awesome!"
3. When did you guys first start playing music together and start performing?
"We started playing music together in 2014. We had a period of time in which Sam wasn't drumming for us but now he's back so it's all rockin'."
4. Why did you decide to play the music genre that you do?
"We all kinda grew up on pop punk in some iteration. At the time we started playing, it made sense that we'd reconnect with the genre."
5. Who have been your musical influences?
"The Police, Jeff Rosenstock, Vampire Weekend, and Weezer are some big ones for us."
6. What is your songwriting process?
"Usually, I (Erik) write a vague skeleton of a song and Stephen and Sam help bring it to life."
7. Which song did you enjoy writing the most and why?
"I liked working on "Crash Test Rating" because it was the first new song Sam and I wrote together. It's far from my favorite off the new record, but I remember being so excited when we finished it up."
8. Which song is your favorite to perform?
"There's one that we've got called "Art School" that I love playing!"
9. What has been the biggest lesson that you've learned throughout your music career so far?
"Persistence is everything. Keep on doing it, eventually things will begin to work out."
10. If you could perform with any music artist/band dead or alive who would it be?
"The Beatles."
11. What are your future plans? Any new songs, shows, etc?
"We've got an album dropping March 16th and a physical release show on April 6th!"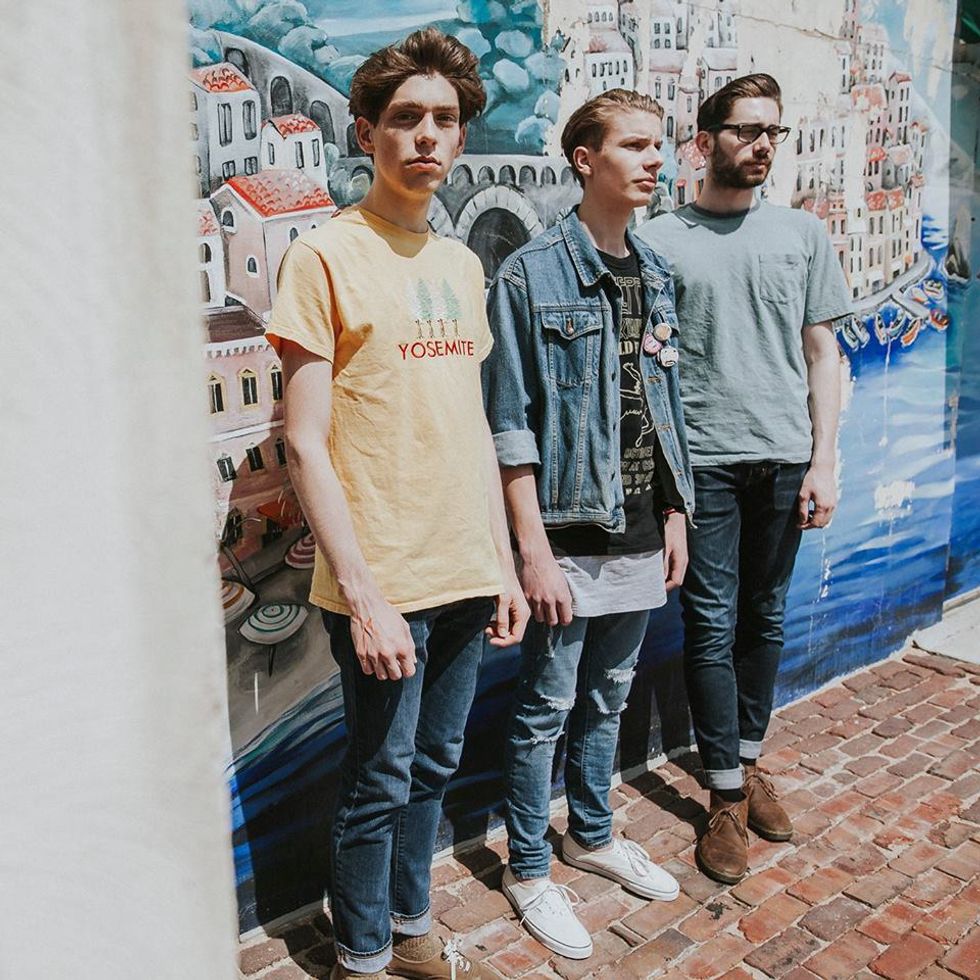 Photo Credit: Trevor Sweeney Media
Keep up with band's social media to get news about new music and shows:
Facebook: https://www.facebook.com/RemoDrive/
Twitter: https://twitter.com/RemoDrive
Instagram: https://www.instagram.com/remodrivemn/
Website: http://remodrive.bandcamp.com/