We've all had days and sometimes maybe even years. Good and bad, we've had them all. Life doesn't always go our way and I'm learning that is okay. We have days filled with heartbreak, setbacks, disappointments, burnouts, stress and sadness. However, we also have days filled with happiness, joy, love, and so much more.
There are seasons of life where I felt like nothing was working or nothing was going my life. Which is funny because as a Christian, God already has a plan for my life. One thing I have learned as I have gotten older is that His plan is way better than what I could ever imagine for myself.
Struggles in life are inevitable, but destruction is optional. Remembering these four principles could help in the times of struggle.
1. Remember that your Character should always be stronger than your Circumstances.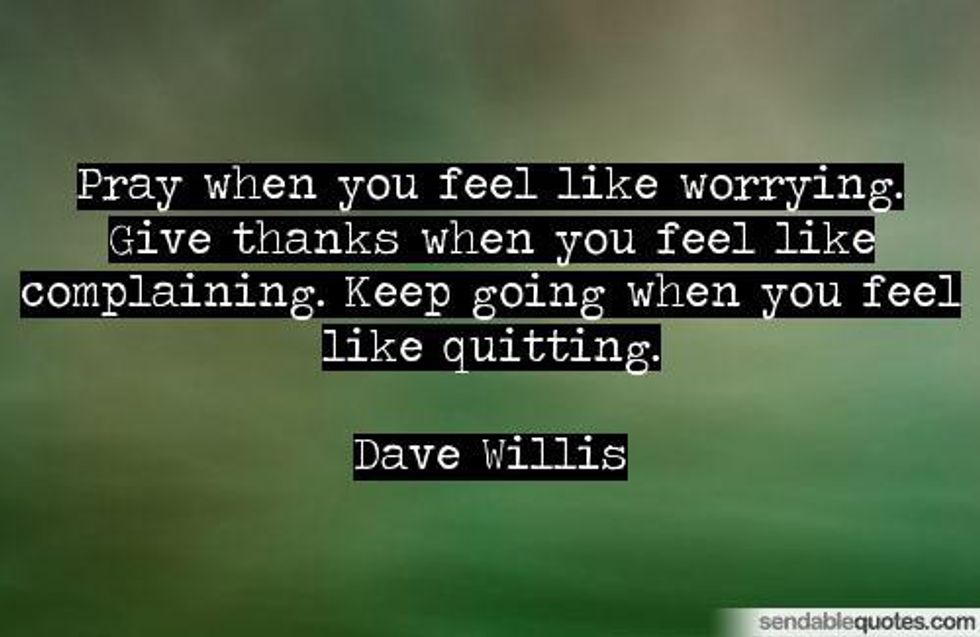 We can't always control what happens to us, but we can control our attitude toward it. Instead of complaining, give praise to God.
"Rejoice always, pray continually, give thanks in all circumstances; for this is God's will for you in Christ Jesus."
1 Thessalonians 5:16-18
2. Remember that your struggles always lead to Strength.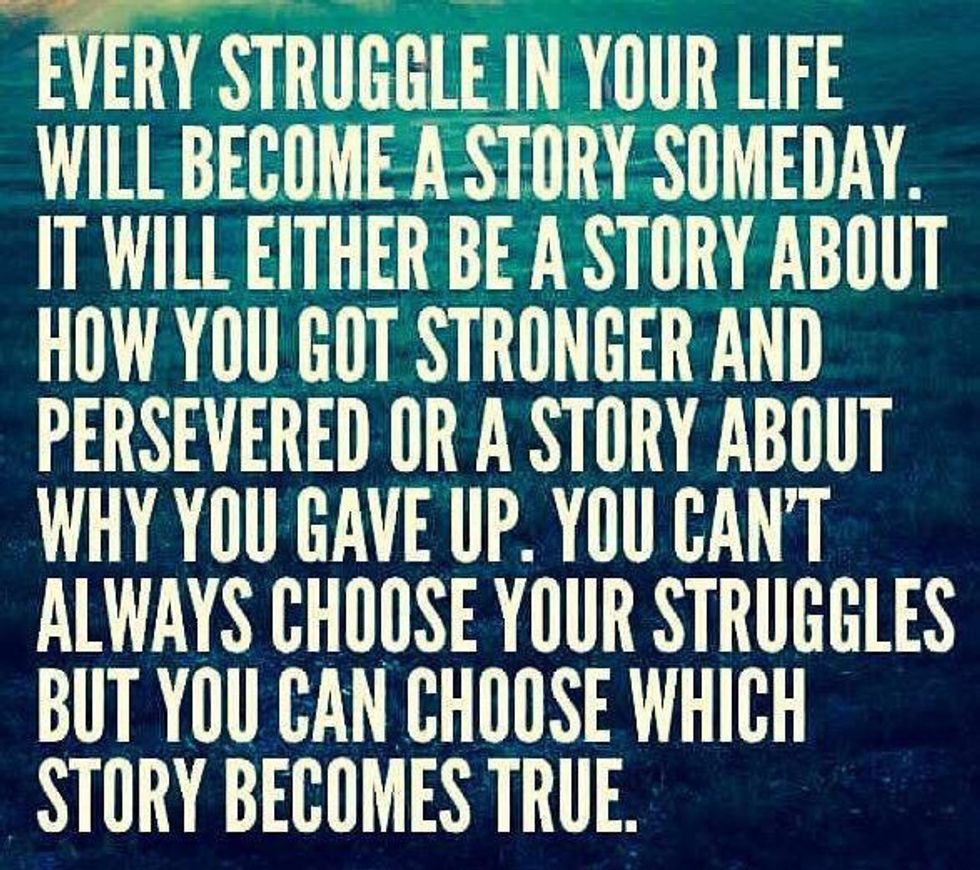 Every difficulty you encounter, whether big or small, is something God will use to produce more strength, faith, and perseverance if you allow Him. The pain you experience has a purpose.
"And we know that in all things God works for the good of those who love him, who have been called according to his purpose." Romans 8:28
3. Remember that God's timing is always perfect.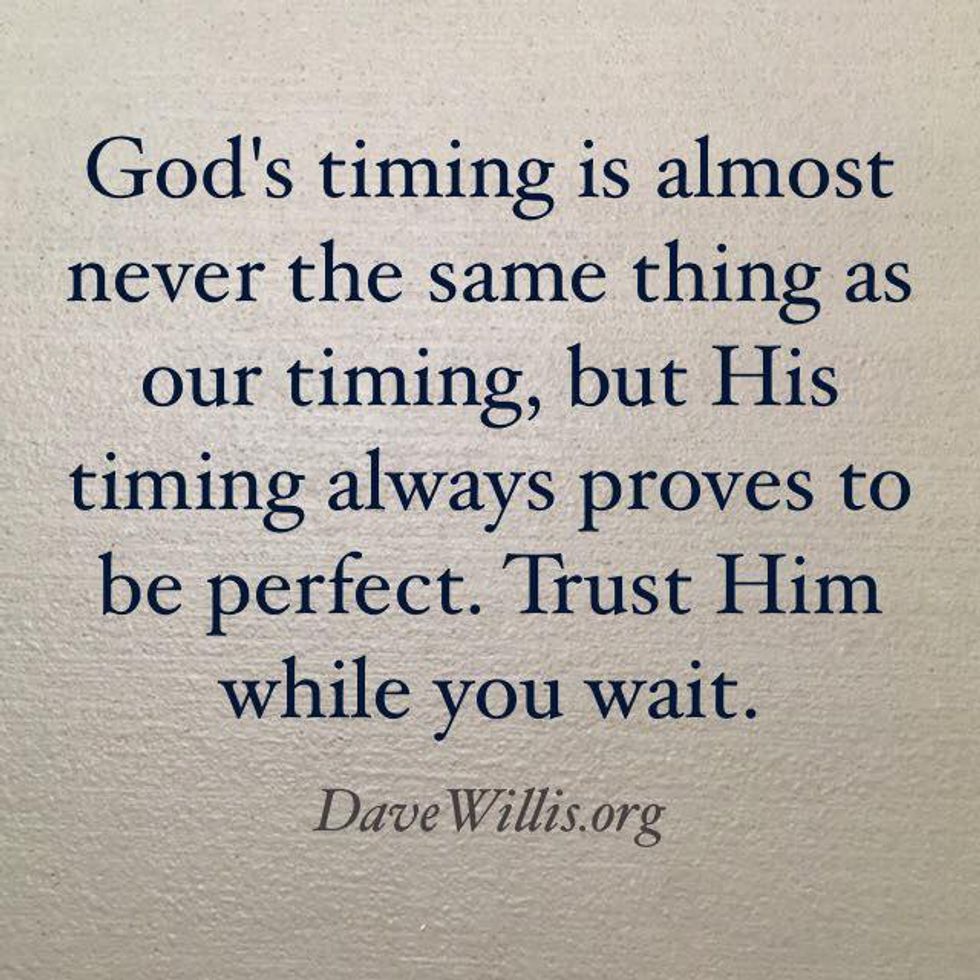 This is one is remember the most important, but it also the one that is the most forgotten. God's plan is almost always different than our own, and one thing that I have learned- it is SO much better than our own. As I mentioned earlier, His plan is so much better than I could ever imagine for myself. Have patience and wait on His perfect timing.
"For I know the plans I have for you declares the Lord; plans to prosper you and not to harm you, plans to give you hope and a future" Jeremiah 29:11
4. Remember that God will never leave your side.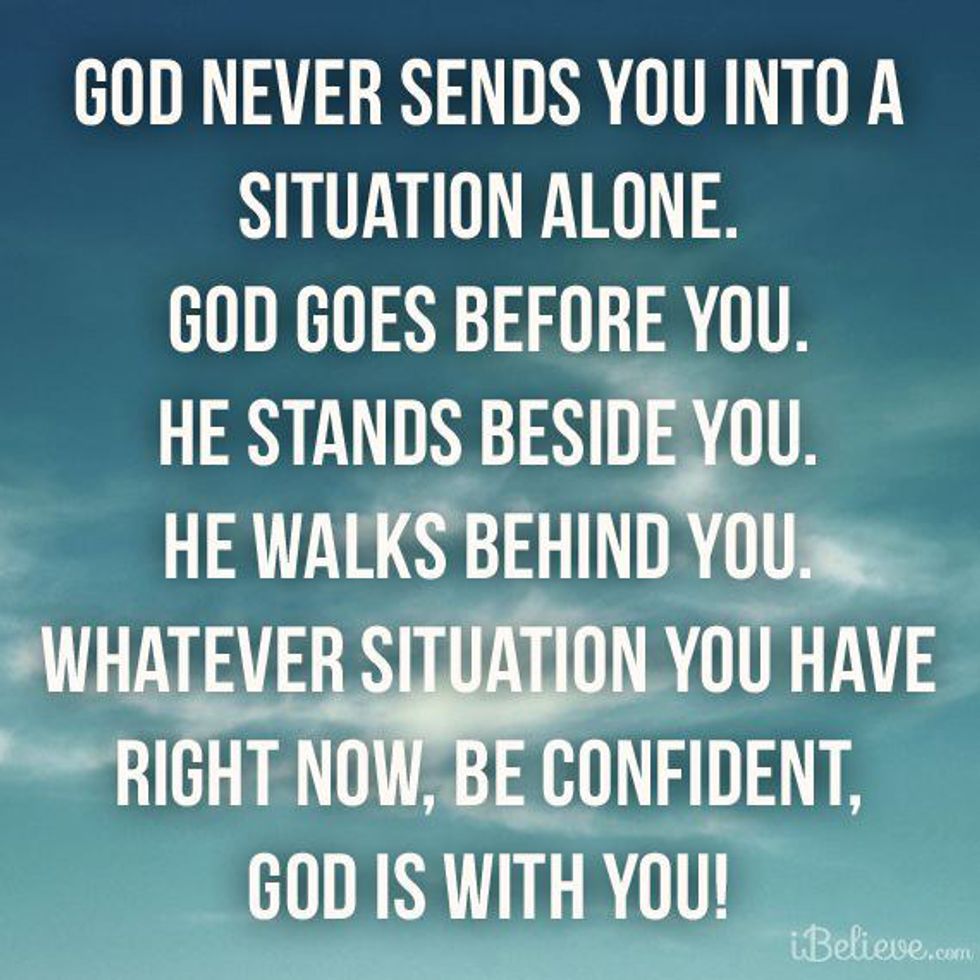 Sometimes you may feel like you are going thru your struggles alone, but guess what? You aren't. God will never leave your side. He is always there.
"Be strong and courageous. Do not be afraid or terrified because of them, for the Lord your God goes with you; he will never leave you nor forsake you." Deuteronomy 31:6