College, college, college. I have a love/hate relationship with it. I love the school that I attend, it's just I AM STRESSED OUT! I am involved in many different organization on campus and I have a part-time job as well. Not to mention, I am in school for school, so my academics are VERY significant to me. Luckily, I have 10 ways that may help you if you're in the same boat as me.
1. Alone Time!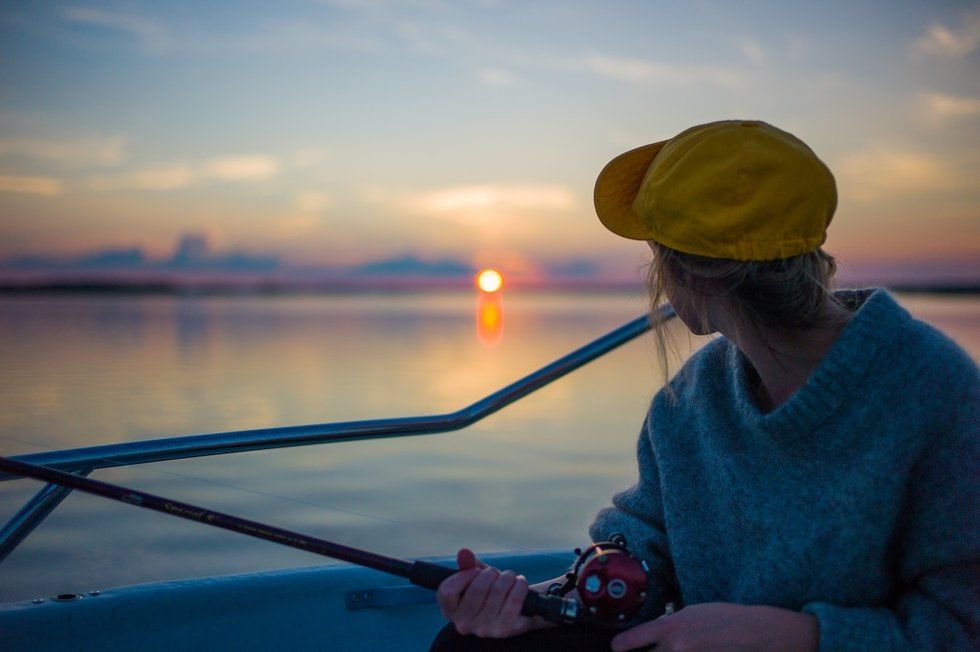 Just enjoy yourself.
https://unsplash.com/photos/AZn0imW_V34
Sometimes in college, you need to be alone. There's nothing wrong with letting your friends know that you need to be alone. I sit in my room and just enjoy being by myself sometimes because it helps soothes me from the long day that I've had. If I didn't take some time for myself, then I believe I would go crazy and be irritated with everyone, including myself, yes myself.
2. MUSIC!
R&B, Country, Rap, Pop, It Doesn't Matter. Whatever Makes You Happy!

https://unsplash.com/photos/sbaL_QeUsnw
Where would I be without music? I listen to music when I'm on the bus, walking to class, leaving work, literally all the time. I enjoy music because it helps me relax. I am a music person and if you don't know what that means, it is when you enjoy music from many genres and you can listen to music for hours. I'd rather listen to music than watch television shows. I listen to music to calm me down if I'm upset or even to brighten my day when I'm sad. Music is just a prime factor to help relieve some of my stress.
3. Hanging out with the girls.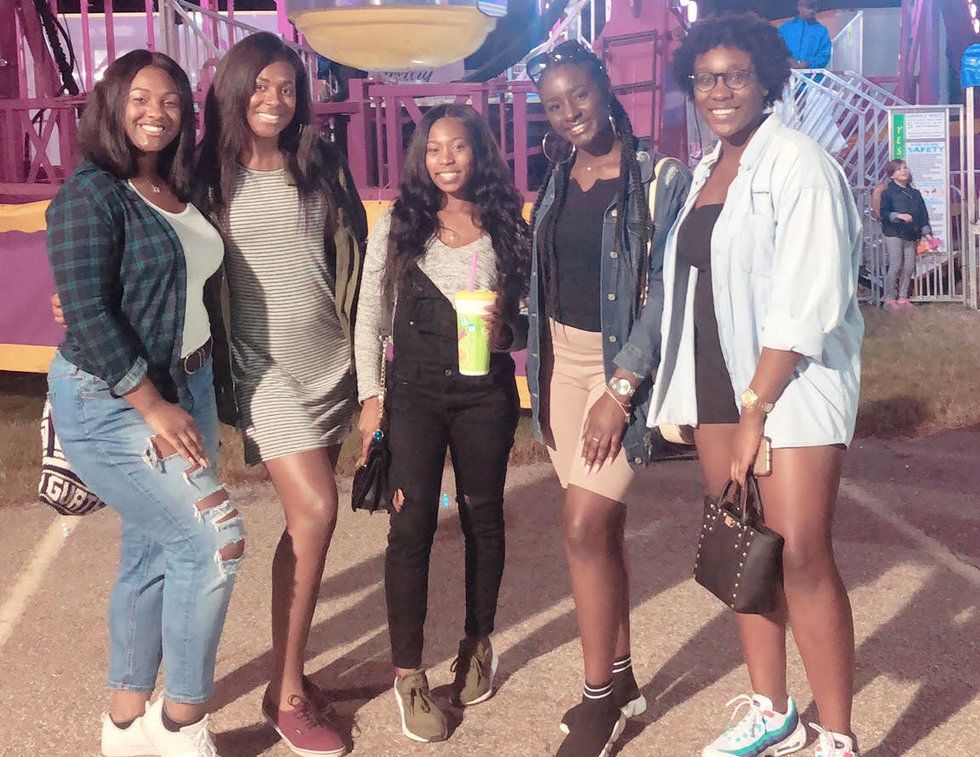 Me and my friends at the NC State Fair
Photo By: Jada Boyd
Yes, I said that I need alone time sometimes in the first point, BUT I love to hang with my girls. We have girl nights and go get drinks at BWW on Fridays, go to the movies, and enjoy each others company on Saturday nights in the house. My friends are all so goofy and silly. We literally cannot get through a game of bullsh*t because they are so crazy. My girls are a HUGE part of relieving my stress because I don't think about anything else when I'm with them.
4. Candles.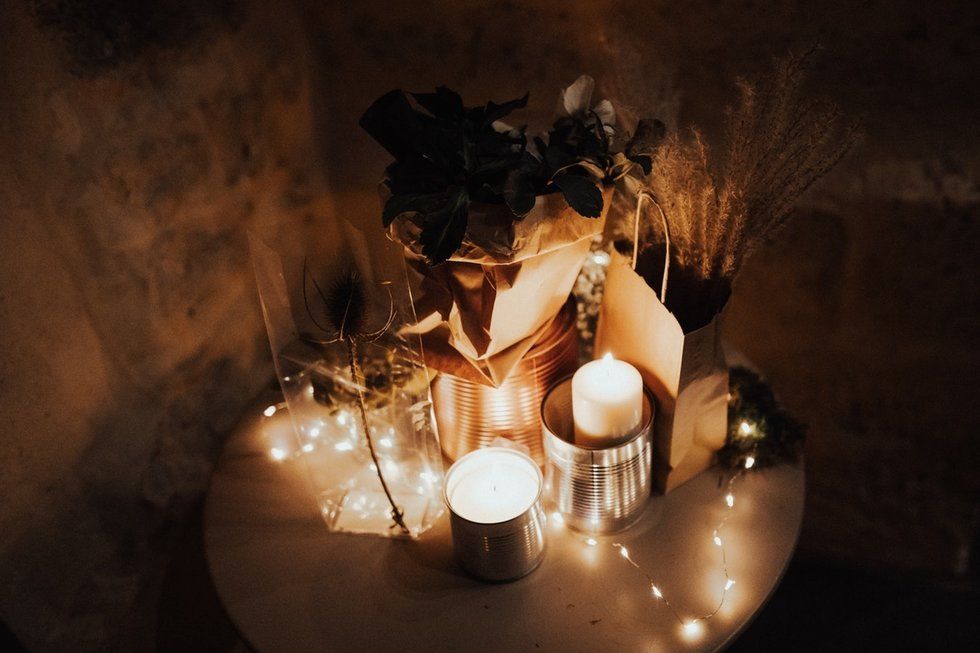 So peaceful..
https://unsplash.com/photos/i2fORTFkc4w
Candles are so peaceful. There's many scents that you can purchase and I can say it's worth it. I light a candle to help relax me while I do my homework or even when I'm just lying in the bed. Try the bath & body works candles, if you have not. They give me so much life!
5. FOOD!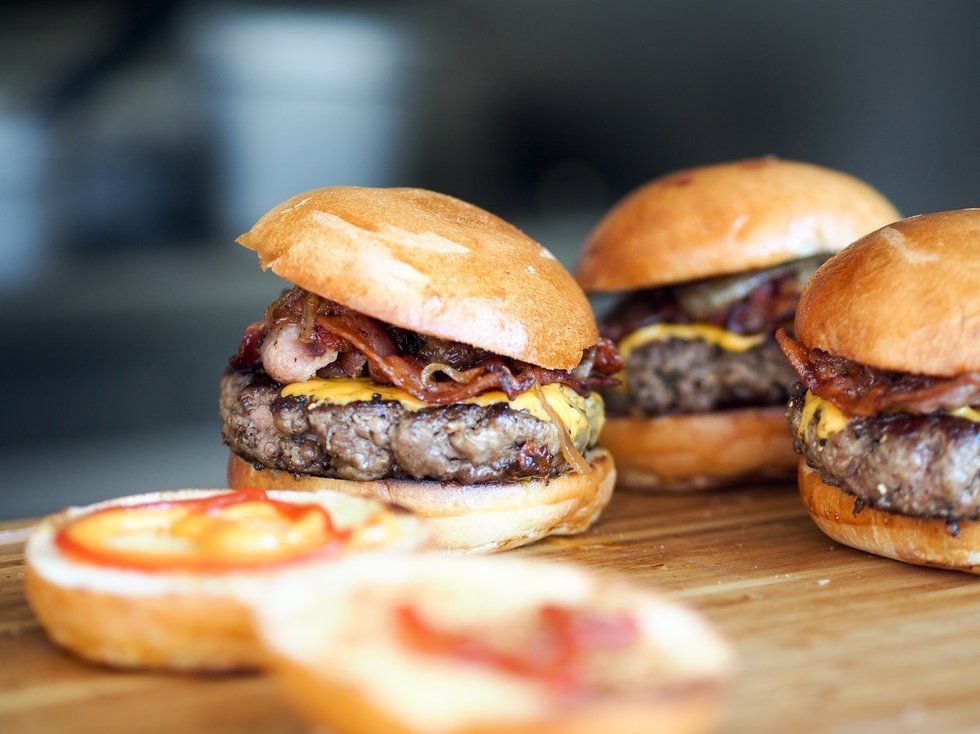 Yum, yum, yum.
https://unsplash.com/photos/FlmXvqlD-nI
Yes, I said it, food. This may not be as healthy, but I'm being honest. Food just makes me so happy. I'm talking about kettle cooked chips, white cheddar popcorn, doughnuts and more. I just like to eat. Eating just brings my chaotic mood down, which is awesome, well at least to me.
6. Exploring/Adventures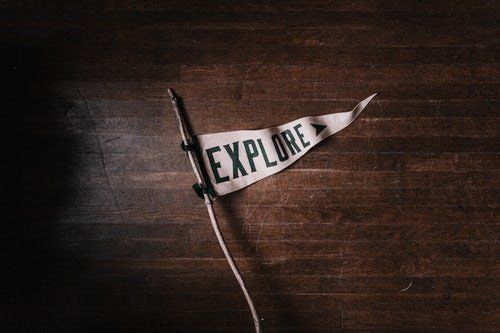 Be brave, wild, and free.
https://unsplash.com/photos/z55CR_d0ayg
I am not an adventurous person at all, but sometimes I like to just get in my car and go somewhere. I am in Greenville, NC and downtown offers many things to do, but I wouldn't know that unless I go out and experience it. I love taking road trips to places and trying new things. While I'm doing this, I am not worrying about which tests I have coming up or when I need to finish a specific paper. I'm just enjoying life.
7. Dancing.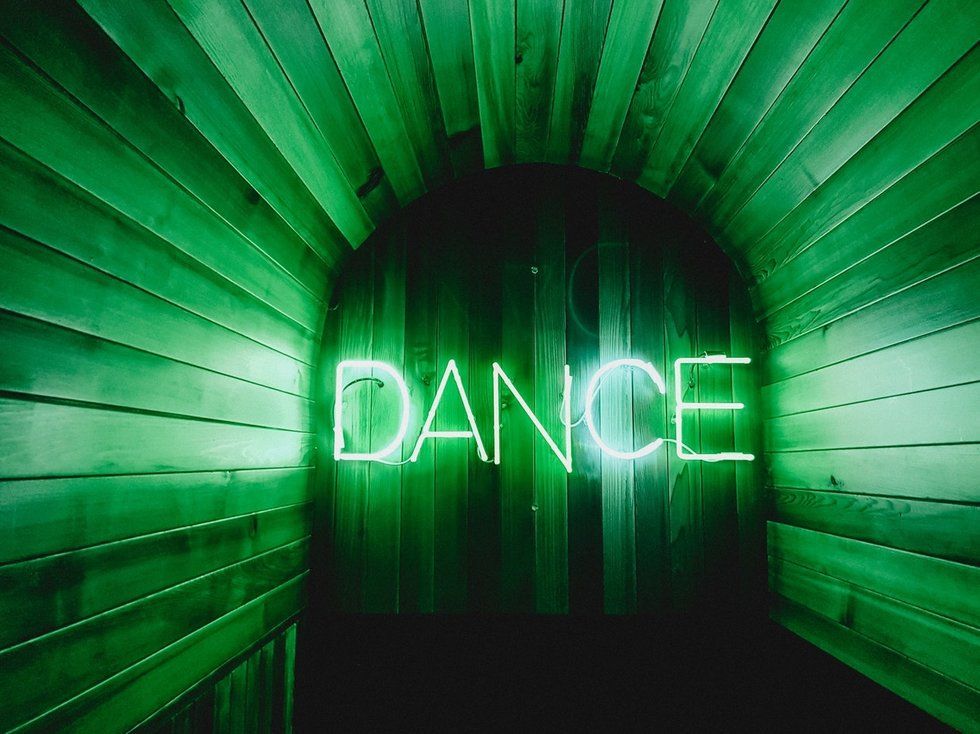 Dance the night away.
https://unsplash.com/photos/JsQ6K5CfJ7s
I am not a dancer, by far, but I like to dance. I listen to music a lot, so I guess my body just feels the beats enough for me to break out and starting dancing. It seems weird while reading this, but I promise that dancing can help you relieve stress as well. It's like another form of working out, if you work out frequently.
8. Practices/Hobbies/Crafts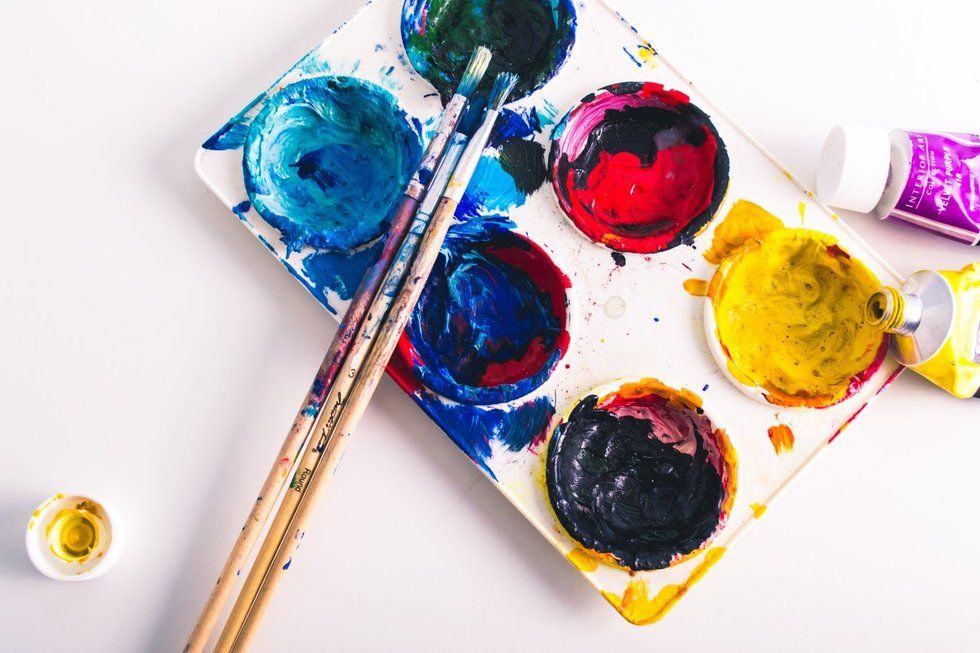 Perfect your craft!
https://unsplash.com/photos/A2OL6S9zB7o
I am in a modeling troupe on campus and I dedicate much of my time towards it. Our practices are usually at night after my long, hard days. Although I am exhausted, I love going to practice because it's something that I enjoy and want to do. If you have a hobby or craft, practice it and dedicate time to it. You may think it's tiring or stressful sometimes, but it actually may be helpful for your mental.
9.  SHOWERS!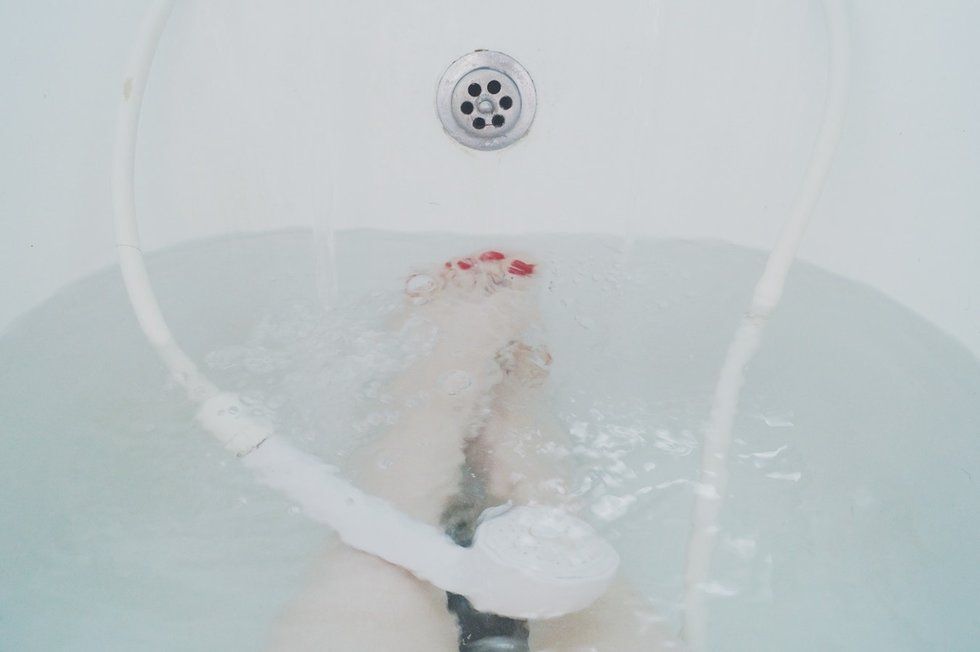 Nice, hot, and relaxing.
https://unsplash.com/photos/lQb35qVvJGk
It may seem cliché, but showers are the best part of my day. I love taking a long, hot shower to rinse off all the stress that the day has caused me. My shower time is another form of my alone time. I sing, talk to myself, or even blast my music while in the shower. I look forward to it every single day.
10. Sleep.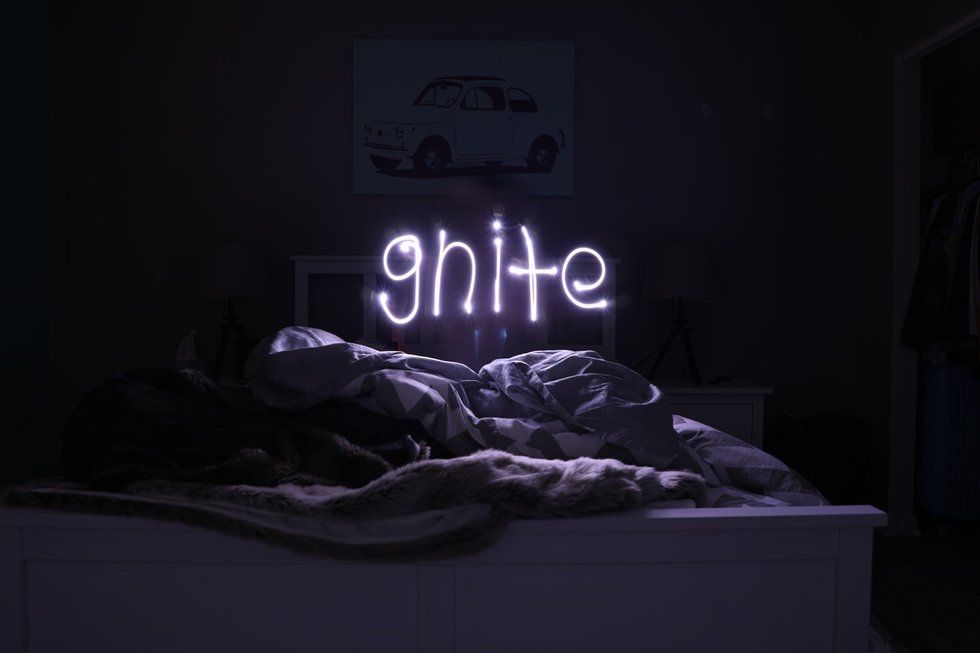 G-night!
https://unsplash.com/photos/lUBX1coefhw
Last, but not least…sleep! Sleeping is so essential in college. I love to sleep. I love to dream. I love to be in my bed. When I have nothing on my schedule, I just sleep my day away. After having a good night's rest or even a fulfilling nap, I wake up feeling like a brand new woman. All college students need sleep, however you can get it. It can reduce SO much stress sometimes.
College is so full of many different opportunities. There's so much to do, especially when you join many organizations or when you work to help pay for college. Relieving stress is just as important as everything else that is written down in your planner. School is already the main priority in college, but finding ways to release your stress should become a necessity.
Do what makes you happy because you do not want to overload yourself with stress to the point where you aren't happy, you're experiencing many changes, and you cannot focus on your well-being. Stress leads to bigger health problems like, so please remember to take care of yourself and relieving stress is at the top of the list.