August is upon us, and it's that time of year when our senses get confused. Bath & Body Works is already rolling out candles and soap scented with cinnamon, pumpkin, and vanilla. Families have started making their Thanksgiving plans. Home Goods is ready with fall decoration and Flannels everywhere are out on the floor.

Yet it's still over 90 degrees outside.
So what do you eat? It's too hot for most comfort foods.
Well…
Blueberry Muffins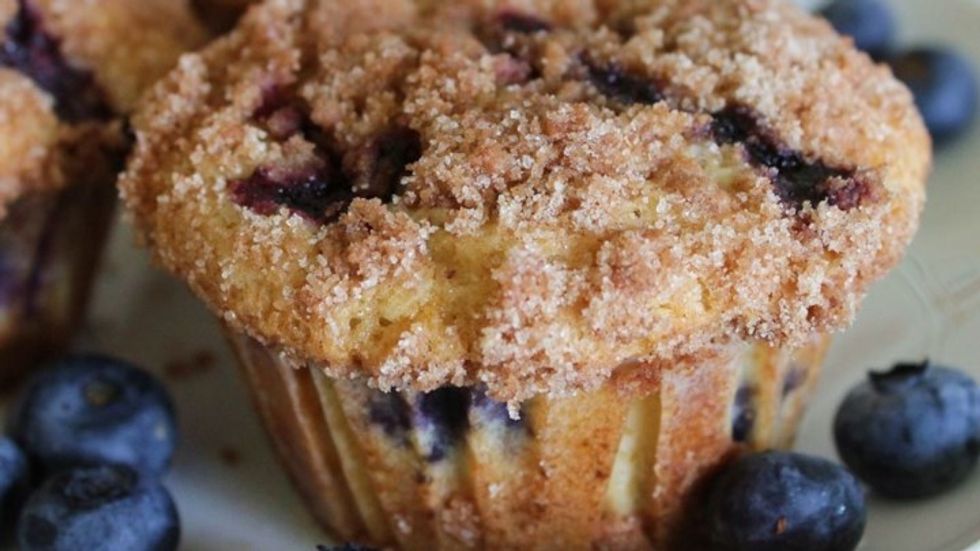 AllRecipes.com
Blueberry Muffins are always a great breakfast item, especially if you have nut allergies! You can enjoy this sweet treat with gluten-free options as well. Check out this recipe for a how-to guide!
Turkey-Avocado Clubs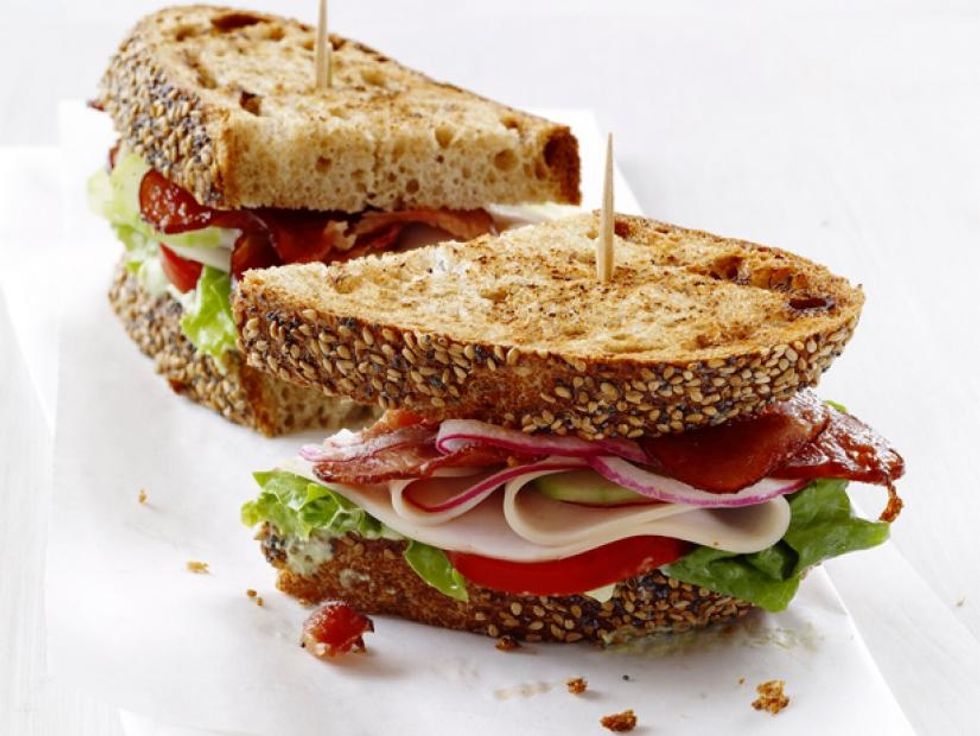 Food Network
Turkey-Avocado Clubs are the perfect in-between seasons lunchtime essential! Encompassing turkey for the fall, yet a light recipe for the warmer weather, your stomach will be rumbling! Check it out here.

Orecchiette with Pancetta, Pumpkin and Broccoli Rabe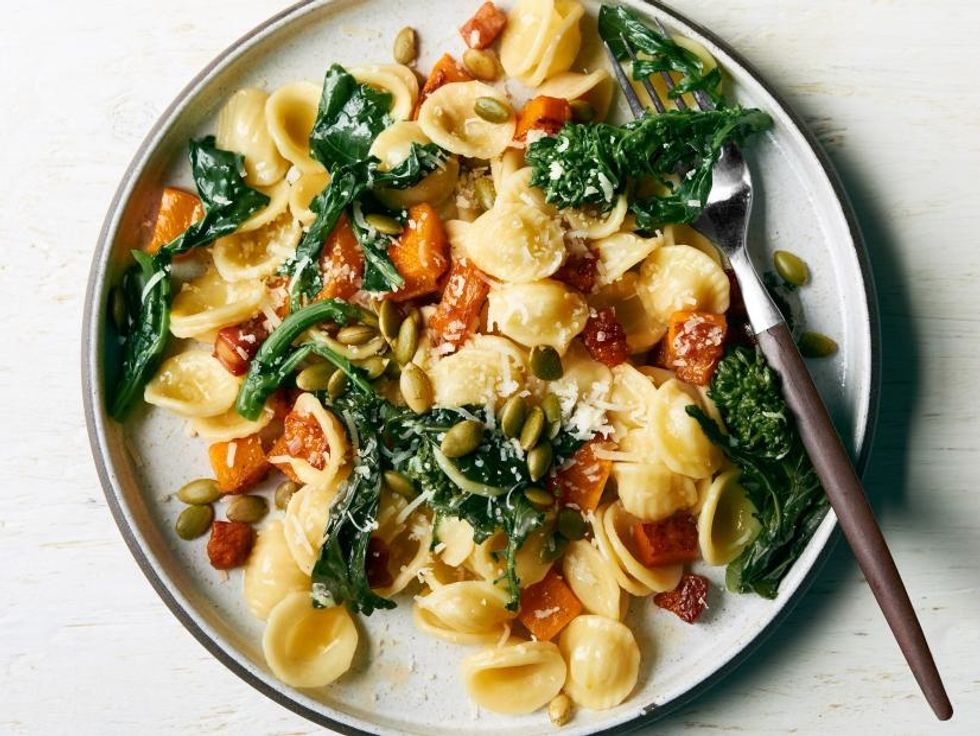 Anne Burrell / Food Network
With flavors combining the best of all seasons, this hearty dish serves up the perfect blend of comfort and balance. Though traditional fall notes of pumpkin and cheese round out the dish, it's the perfect recipe to make for a night in, complemented by a glass of wine or apple cider.
All of these recipes can be modified to accommodate gluten-free diets.
For more recipes to satisfy your cravings year-round, check out FoodNetwork.com and Allrecipes.com.