The celeb-stacked award show was nothing short of amazing, from the flawless performances to the well-deserved award nominees and winners.

The BBMAs kicked off with a performance from Nicki Minaj with features from Lil Wayne, David Guetta, and Jason Derulo. Nicki slayed, per usual, while singing her hits "No Frauds," "Light My Body Up," and "Regret In Your Tears."

The performances continued with the debut of Camila Cabello's solo career, where she performed "I Have Questions" and "Crying In The Club." Let me just say, she owned that stage.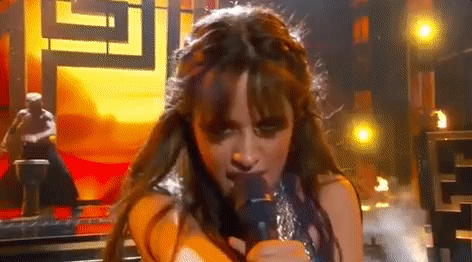 The Chainsmokers performed "Young" off their debut album "Memories...Do Not Open." The EDM duo also tied for the most nominations in a single year, coming out with 22 total nominations.
They also won the awards for Top Collaboration, Top Hot 100 Song, Top Dance/Electronic Artist, and Top Dance/Electronic Song.
Billy Ray and Noah Cyrus introduced Miley Cyrus, where she made the television debut of her new single "Malibu."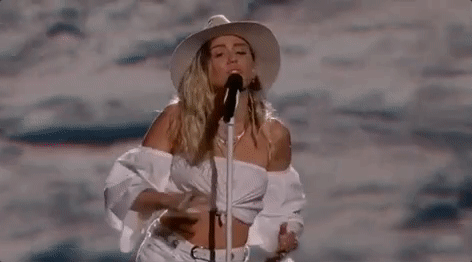 This was an amazing moment to watch because you could seriously see the happiness on her face and hear it in her voice. Cyrus even got emotional towards the end, and I totally understand why.
There were two tributes to music legends during the BBMAs this year. Sean "Diddy" Combs honored the late Notorious B.I.G on his 45th birthday. He also debuted the trailer for his documentary, "Can't Stop, Won't Stop: A Bad Boy Story."
Later in the show, Imagine Dragons' Dan Reynolds held a moment of silence for Chris Cornell, who passed away on May 17.
Elegant, beautiful, and effortless can all be used to describe Celine Dion's stunning performance of "My Heart Will Go On" in honor of the 20th anniversary of Titanic.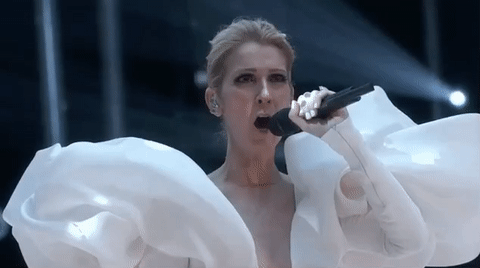 She was wearing a beautiful white gown and was surrounded by thousands of diamonds, while scenes from Titanic were playing in the background. It was phenomenal and yes, I cried.
Now, let's hear it for Drake, who had an incredible night at the BBMAs. Not only did he win 13 awards, including Top Artist, but he surpassed Adele who previously held the record for the most awards won in a single year.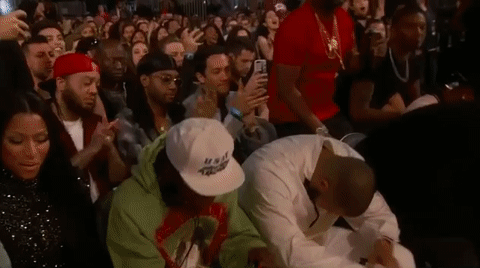 He celebrated with his whole squad, who each took a shot on stage. That isn't all! He also performed "Gyalchester" in the middle of the Bellagio fountain. Truly, legendary.
The BBMAs were full of firsts this year. Halsey made her debut solo performance at an award show, singing her hit "Now Or Never." She also won two awards with The Chainsmokers for their song "Closer."
For the first time, country and R&B collaborated when Flordia Georgia Line and John Legend shared the stage and sang "H.O.L.Y." and "Surefire" together.
Finally, the most prestigious award was given to none other than the one and only Cher, who won the Billboard Icon Award. She performed her hit songs "Believe" and "If I Could Turn Back Time." At 71 years old, she still had the entire arena dancing.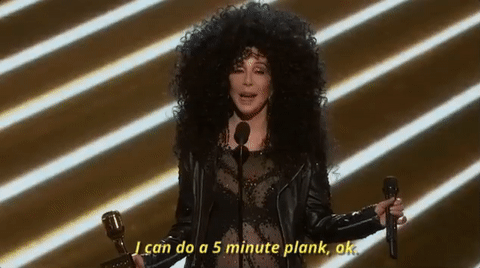 Other performances included Julia Michaels with her debut performance of "Issues," Ed Sheeran with "Castle On the Hill," Lorde with "Green Light," Sam Hunt with "Body Like a Back Road," Imagine Dragons with "Believer," and Bruno Mars with "Versace On The Floor."
You can see the full list of award nominees and winners here.