Frozen 2 is coming to theaters on November 22nd, and I am psyched. Over the past year, Disney has been careful not to share too much information about the upcoming film, which makes us even more squirmy. Millions of people fell in love with the first movie and it was a huge success, so hopefully, the sequel will do just the same. Here are eight reasons why we should be hyped for Frozen 2.
1. New songs
So far, only snippets of the movie soundtrack have been released to the public, but it still makes you excited nonetheless. Check out a chunk of the song "Into The Unknown," performed by Elsa (AKA Idina Menzel).
2. New outfits/designs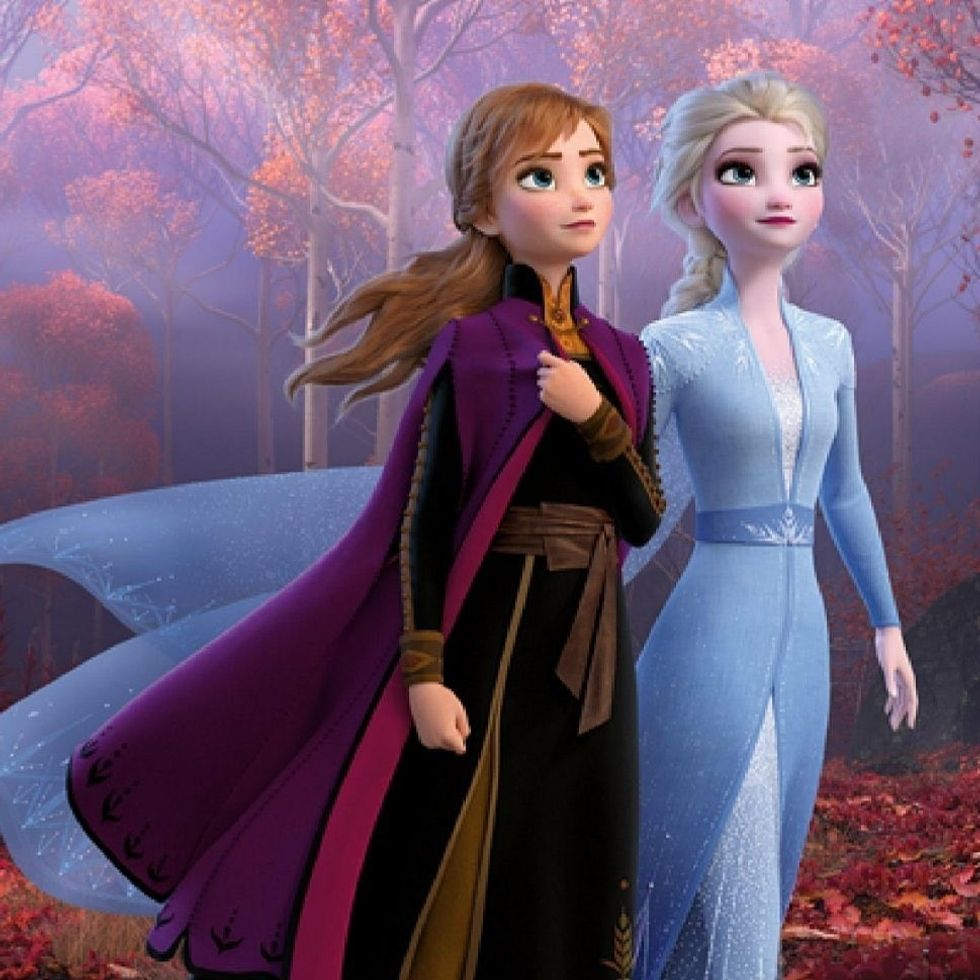 https://weheartit.com/entry/335283872
Elsa, Anna, and the whole gang get a wardrobe change, and it's awesome. Anna is rocking a new hairdo and Elsa's icy outfit is just stunning. Elsa even lets her hair down at one point.
3. New characters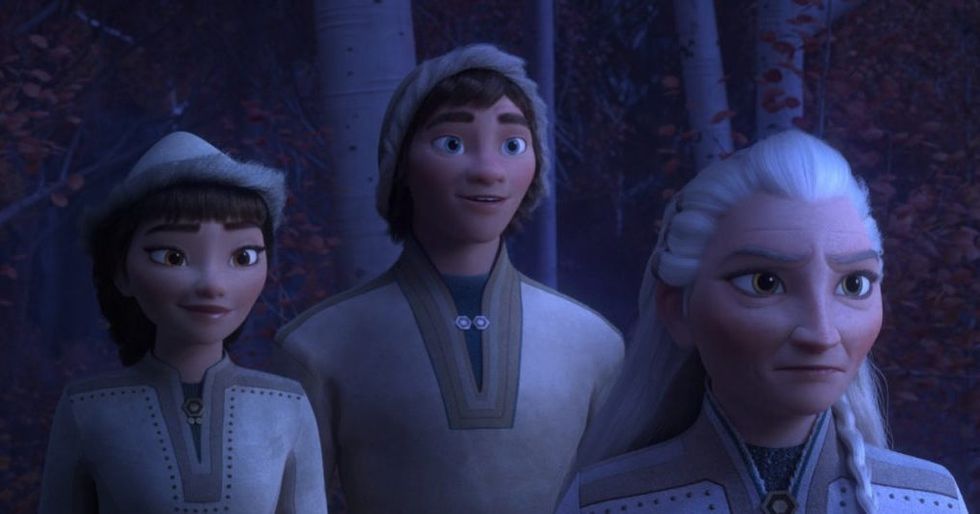 https://www.buzzfeed.com/shylawatson/frozen-2-new-characters
There are plenty of new characters to meet in Frozen 2, and the three pictured above are only a handful (Honeymaren, Ryder, and Yelena).
4. Some backstory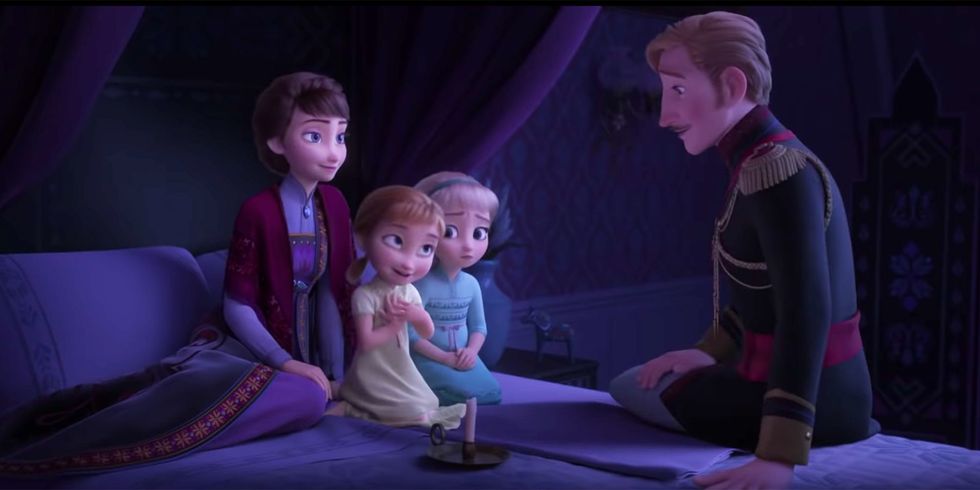 https://www.womansday.com/life/entertainment/a28830327/frozen-2-cast-release-date-plot/
We get to learn more about Elsa and Anna's parents and their backstories, and we may even learn how and why Elsa has ice powers.
5. Improved animation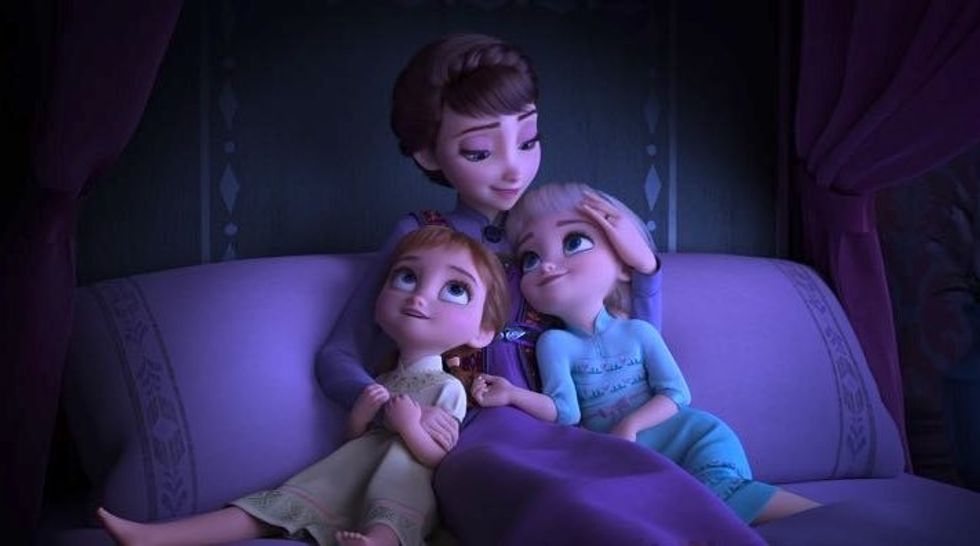 https://www.indiewire.com/2019/08/frozen-2-pixar-soul-onward-raya-and-the-last-dragon-d23-1202168389/
The animation looks incredible. It's hard to describe. It's like it's fresh and brand new. It's just so appealing to the eye.
6. The darker tone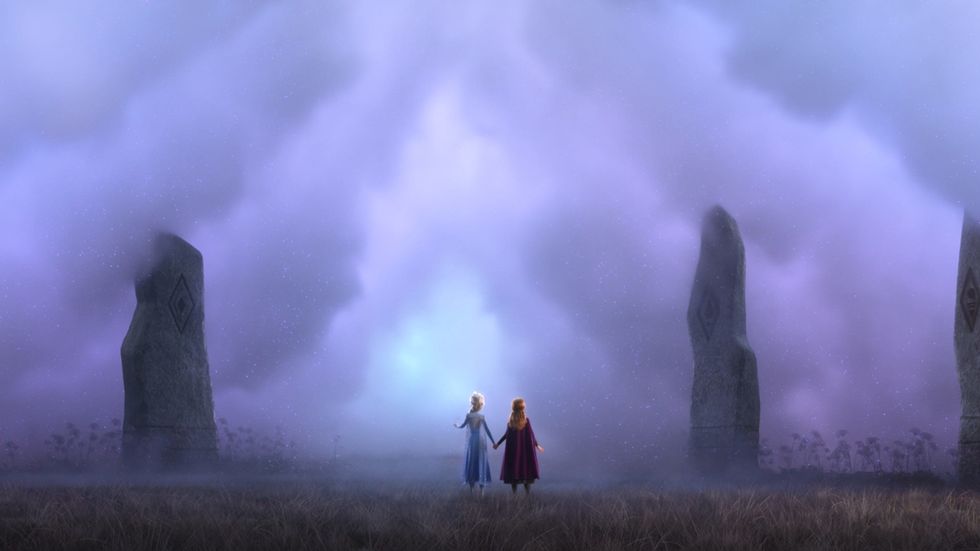 https://www.usatoday.com/story/life/parenting/2019/09/23/disney-frozen-2-new-trailer-delivers-two-minutes-thrills-new-characters/2417418001/
From what we see in the trailer, it looks like there will be a lot of action and drama, especially with Elsa, who seems to use her powers to their full potential
7. Possible Anna/Kristoff engagement

https://www.youtube.com/watch?v=bwzLiQZDw2I&t=31s
Let's face it: these two dorks are meant for each other. In the screenshot above, Kristoff may be holding a ring... Here's hoping he'll pop the question at some point!
8. More Elsa/Anna screen time together

https://www.youtube.com/watch?v=j4q-vJzpCb4
The sisters hardly have any screen time together in the first film. From the looks of the trailer, they will have plenty of moments side by side. I mean, they were separated for thirteen years. They must be together.