August 11th, a date that Kesha fans clutched tightly while occasionally pinching themselves as a reminder that Kesha was going to drop an album after five long, rough, and tired years. Sure, her True Colors cover with Zedd and Soundcloud song Lover held us off for a little while, but the amount of media stories surrounding Kesha's injustice shoved its way to our forefront. For a long time, fans doubted any new album from her, let alone any singles. But here we are with a full length studio album from the one and only, so let's talk about it.
Words commonly used to describe Rainbow: spiritual, personal, triumphant, heartfelt, empowered. I would agree. Rainbow demonstrates Kesha's emotional feat despite her still ongoing storm with Dr. Luke and the album's association with Kemosabe Records, the label Dr. Luke managed as CEO until Sony chose not to renew the producer's contract. The ties are evident, and according to The New York Times, Dr. Luke could profit from the album. This news is a risk I am willing to take, and it did not stop me from purchasing the album.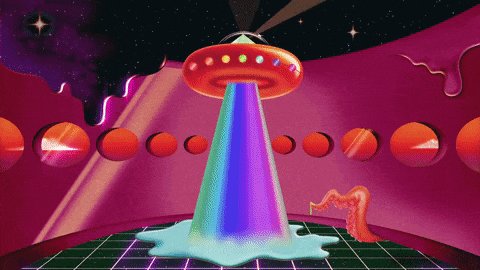 One promising aspect of Rainbow is that Dr. Luke took no part in producing the album. Kesha involved herself in all of the songwriting, and she worked with a number of collaborators and Sony affiliated producers. Knowing this, it makes both Praying and the title track come from that much more of a genuine place. The lyrics replicate Kesha in feeling more true to themselves. In this sense, she is truly liberated. Speaking of liberation, Kesha sure likes her galaxy metaphors, especially the word stardust (see Hymn and Spaceship), but nothing shouts freedom from limits and endless potential like the cosmos. Even the music in her albums hold no bounds to a single genre. From dance pop, to rock 'n roll to country ballads and fusions between the three, Rainbow contains a mix of songs that felt restrained in her previous album, Warrior. Songs such as Let 'Em Talk fits more comfortably in the discography and resembles the stand out rock-pop track Dirty Love from Warrior. One part that remains the same for all of Kesha's albums is her dominant and confident demeanor as shown in the tracks Woman and Boogie Feet. So don't you fret, both heart-wrenching and assertive Kesha make a visit.
Also part of Rainbow's tracklist is a cover of Old Flames (Can't Hold a Candle to You) featuring the original artist, Dolly Parton, although Dolly's was a popularized cover from the actually original 1978 version by Joe Sun. Still, Kesha is no stranger to this song, as she covered it once before on her Deconstructed EP which, if you have not listened to the five song tracklist already, I HIGHLY recommend giving it your time. I imagine this song being very important to Kesha because fun fact, her mother, Patricia Rose Sebert, wrote the country hit, giving Kesha all the more reason fit the song in her album. Contrast to 2012's acoustic cover, this version contains not only Dolly but increased percussion and Kesha's booming vocals. Essentially, this version of Old Flames carries more power that carries out through Rainbow as a whole.
I suppose this was a biased review coming a Kesha fan, but I thoroughly enjoyed this album and would not just recommend but urge you to go out and buy Rainbow, even while her legal battle hangs overcast.
Cover Image Credit: My Edit