Halloween is almost here and you have a party to go to but have no idea what to wear. Cute or spooky? Extra or toned down? While I will always go with the extra spooky vibe, I have complied some last-minute costume ideas my friends and I have done over the years that are completely foolproof, and will definitely make a statement.
1. Boho Goddess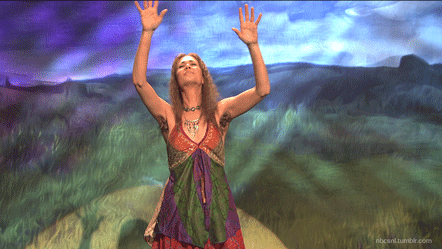 Channel your inner hippie with this costume. media0.giphy.com
Grab your flare jeans, a flowy top and the flower crown you bought for that festival you never thought you would wear again. Braid your hair and add some highlighter and you're good to go! Super ~chill~ vibes.
2. Sleek and Chic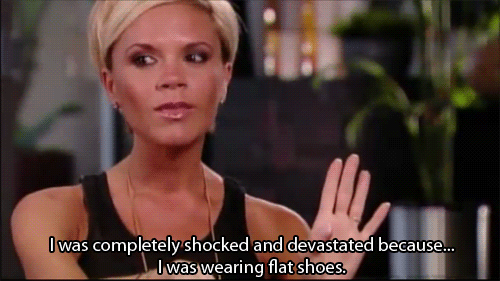 Werk! Vogue! media3.giphy.com
Every girl has an LBD (little black dress) - use yours to transform you into Posh Spice, the chicest of them all. Add your favorite black pumps, obviously. Extra points if you get your besties to be Ginger, Baby, Sporty and Scary alongside you.

3. Cutesy Animal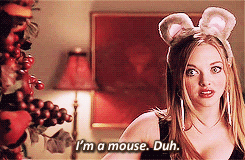 Need I say more? media3.giphy.com
I feel it's necessary to reference mean girls at this moment. Karen vibes, anyone? This costume is for anyone who really just wants to wear that new bodysuit they got last weekend. Or whatever the hell they want. Add any animal ears you have in the back of your closet and call it a day.

4. Spoooooooky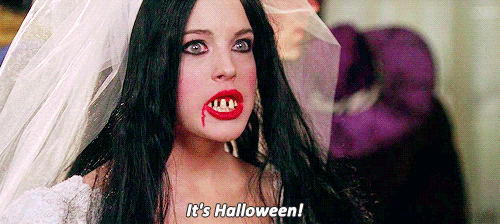 media3.giphy.com
I usually fall into this category. So many things you can do here. All you need is some fake blood and you're good. You can go to the Halloween store and it's usually pretty cheap, or borrow some from a friend (usually most people have it around this time). The options are truly endless. Wear all black and do a drip of blood around your lips and be a vampire. Put a ton of white powder on your face with a dark smokey eye and be a zombie bride (I recently did this one and it was a major hit). Get a bunch of gauze and dirty it up with black eyeshadow, wrap it around yourself (I highly suggest wearing something underneath, but girl you do you), and you got a hot mummy.

These are just a few of many Halloween costumes I have done in the past, and each one has been easy and so cute in pictures, which is all we really care about anyways, #doitforthegram. Whether you put something last-minute together or have been planning your costume for weeks, get creative and have fun! With Halloween, you can really be anything you want, and that's why it's my favorite holiday (sorry, Christmas).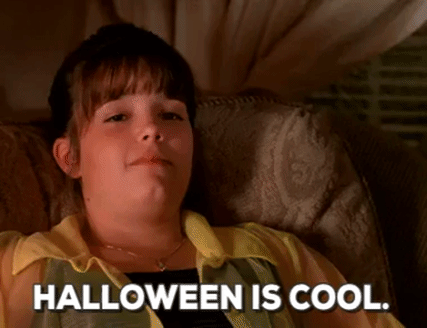 media3.giphy.com