Our nails look very elegant when they are short-trimmed and polished. But, did you know that clear nail polish has many convenient uses? Other than applying gloss and adding the finishing touch to our manicures. Here are a few ideas on how to use clear nail polish or top coat polish for quick fixes.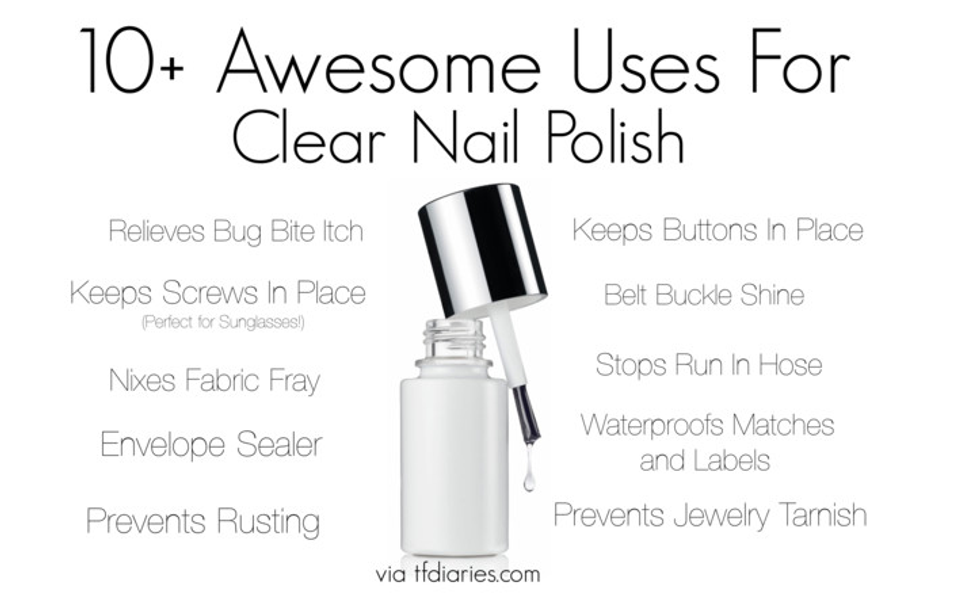 Envelope Sealer. Clear nail polish can be used as an adhesive when sealing envelopes. It is better than wetting the adhesive edges of an envelope with our saliva. This act leaves a bad taste in our mouth that is hard to cure. Also, using water to activate the envelope adhesive can damage our mail. So, just add a coat of clear nail polish on the envelope flap edges and press hard. This will keep mail safe until it reaches its destination. CNP can be used to adhere postal stamps as well.
Seashells Preservation. A good way to keepsake the seashells is by applying two layers of top coat on them. Applying two or three layers of CNP seashells will prevent them from breaking apart. Since seashells are porous they will absorb the hardener of the CNP. Thus, making them stronger and be able to last longer. CNP works well on rocks and stones too.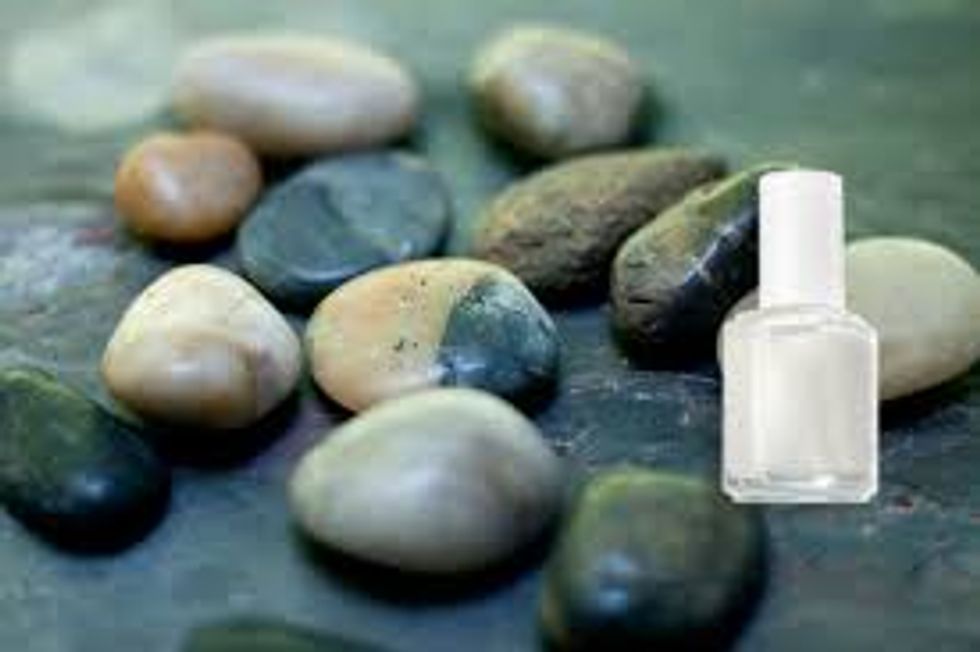 Broken Porcelain and Ceramic. Clear nail polish is very effective to put broken pieces of glass, porcelain, and ceramic. It does work very well at putting small figurines and statues together without looking mended. Clear nail polish dries quickly and is transparent. A quick way to fix our treasured decor. Keep in mind, this idea would only work in the statue or figurine that did not shatter into tiny little
Jewelry Protector. Apply a coat of clear nail polish on the clasps of necklaces, bracelets, and earring to create an extra stopper. This is great for gold jewelry which is expensive and valuable. The CNP will act as a sealant that will not let the backs of our earrings come loose and will avoid friction on clasps. That way we can wear our gold jewelry more securely.
Another idea is to coat our gold-filled, fine faux jewelry with clear nail polish. This will add a coat of shine that will make it look more realistic. While at the same time, it will prevent it from changing color if it gets wet.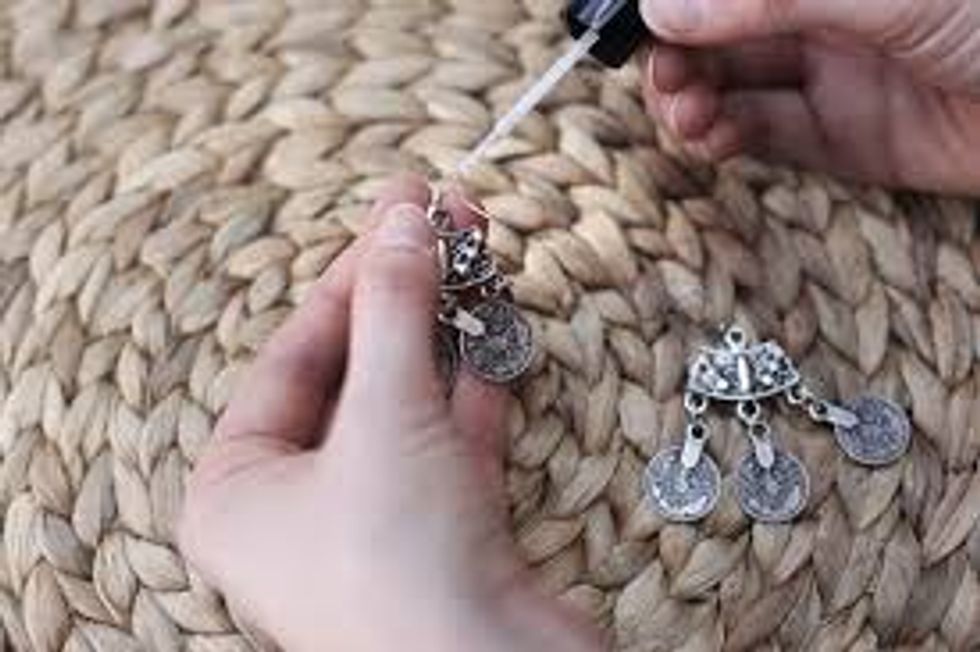 Mending Hems and Seams. Apply a layer of clear nail polish to undone hems and seams for a quick out-of-the-door fix. This is an excellent way to mend hems temporarily or even permanently, no sewing needed.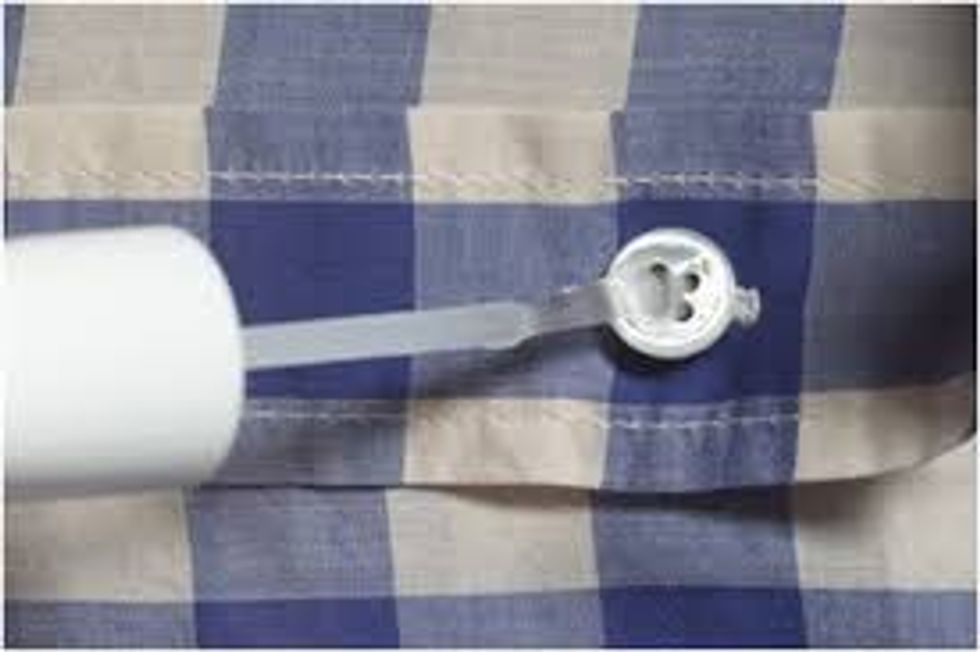 After affixing a button, apply a small dot of clear nail polish to the top stitches to avoid the thread of coming loose. Plus, it will make your buttons glossy giving them a modern look.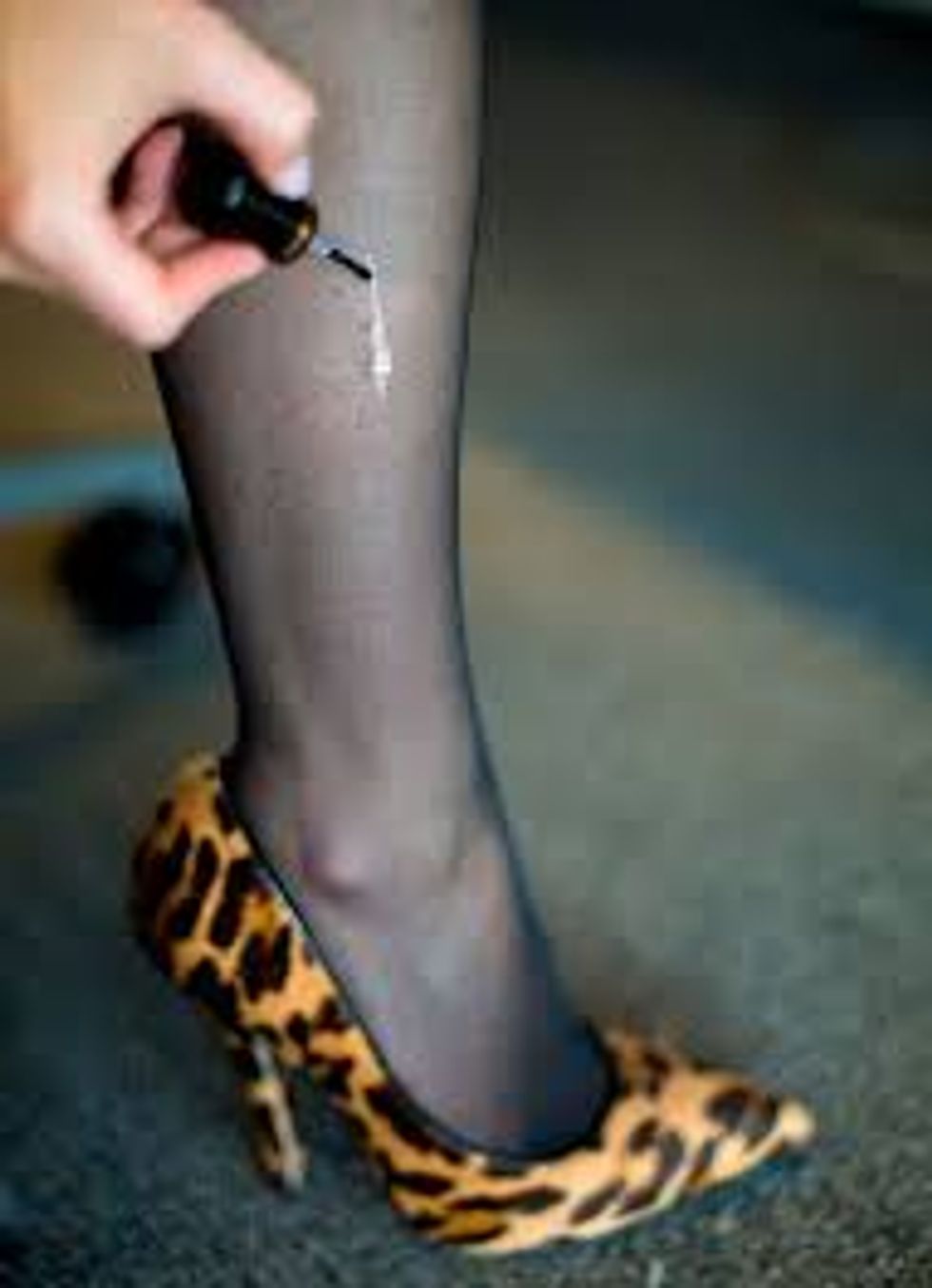 Avoid oxidizing nails and metals. After hammering a nail on a wall, apply a coat of CNP to prevent rusting and/or molding. Another way to prevent verdigris to attack copper pieces, apply clear nail polish after sanding and cleaning.
Fix runs in stockings. Clear nail polish has been used for decades to fix runs on Nylon stockings. This will stop the ripping on stockings so they can be worn again. Apply a coat of CNP on the back of stilettos to prevent friction with the skin and avoid blisters.
I hope that you find these recommendations useful. So, keep a bottle of clear nail polish on your medicine cabinet for easy fixes.