As a college student, it is difficult to find time to not only eat dinner between running to classes but also finding time to make a healthy dinner or even going to the grocery store! When you live in a dorm, you are really at the mercy of the dining halls or any microwavable meals so unfortunately, this article is not for you freshmen.
But if you are living off-campus and access to a stove and oven, then you're in luck! Another great thing about these recipes is that they reheat well so you can make several meals worth in one sitting and just heat it up later in the week!
1. Pesto Chicken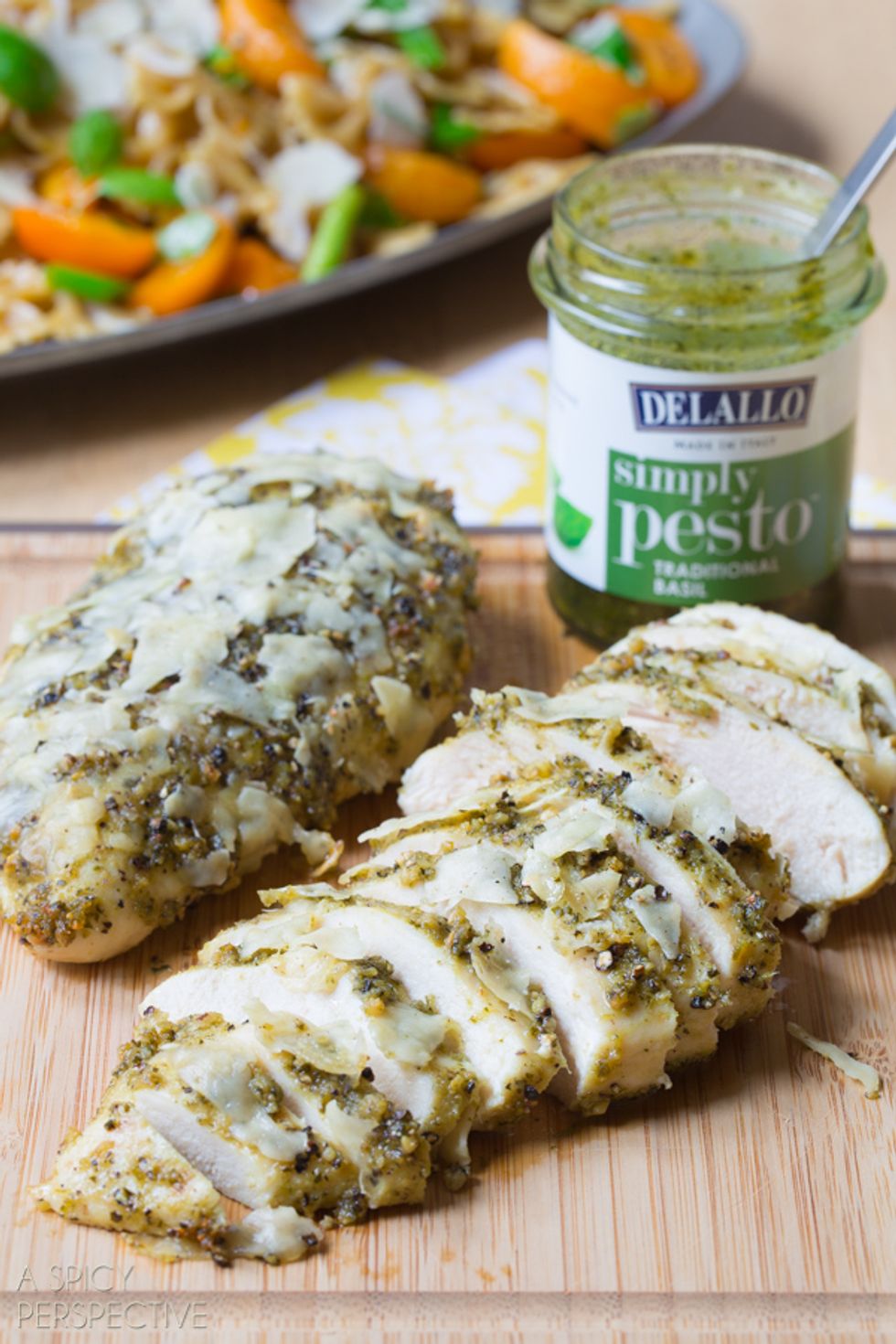 This one is super easy. Ready for the recipe? Here it is: Cut a chicken breast in half, season with salt and pepper, slather it in jarred pesto, shake some grated Parmesan and put it in the oven at 400 for half an hour. BOOM! If you want it to look a little gourmet, place some tomato slices on top!
2. Penne rosa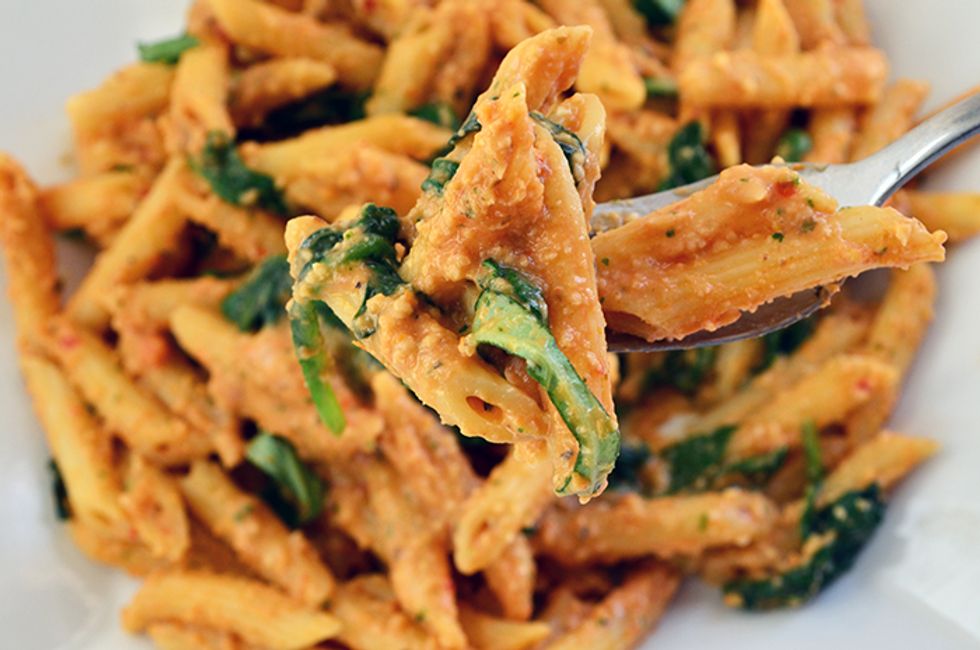 I stole this one from Noodles and Co! Just boil some penne noodles (or any noodle really, whatever you have on hand). While that is boiling, grill some chicken in a pan with salt pepper and some garlic salt. Once the chicken and pasta are done, pour a can of diced tomatoes and a handful of spinach in the chicken pan, followed by the penne and mix it up. Add some red pepper flakes for extra spice!
3. Tacos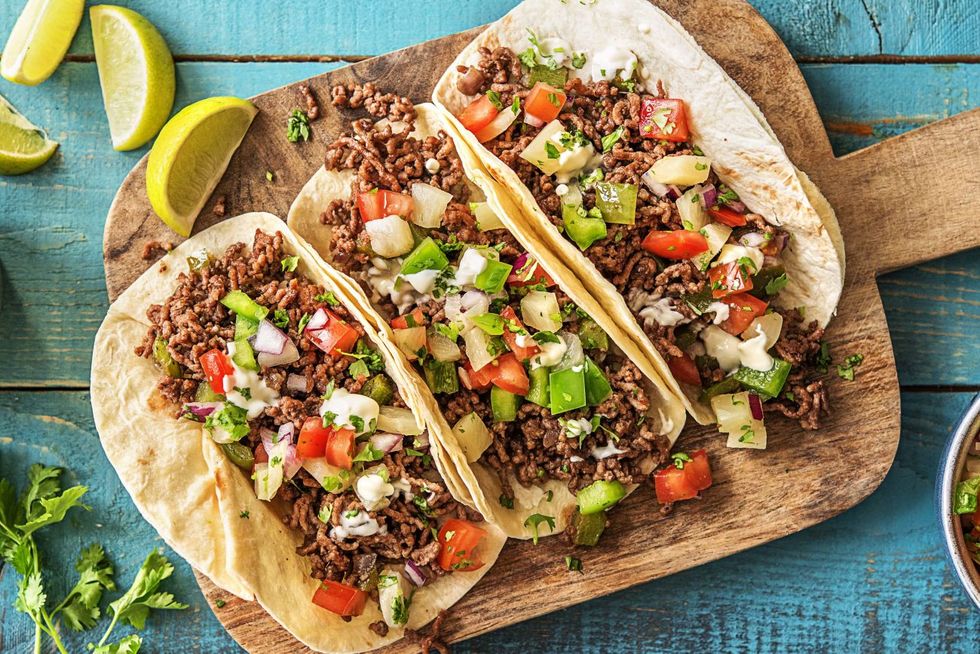 Tacos may seem complicated but they are really not! Just buy a pack of taco seasoning at the store, brown some ground beef (or ground turkey for a leaner, healthier option!), stir in the taco seasoning. While that is cooking, dice up some tomatoes, shred some lettuce and pull out a bag of pre-shredded cheddar. You have all the ingredients for some awesome tacos!
4. Chicken parm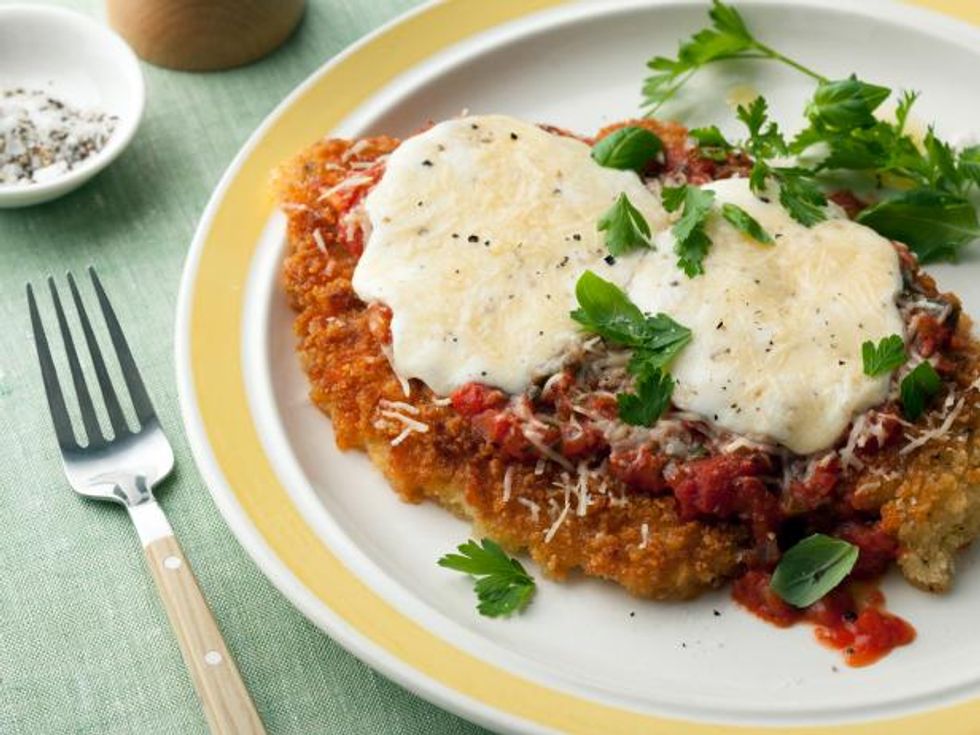 A classic favorite Italian dish! Simply cut your chicken breast in half so they are thin. Dip the chicken in a mix of whisked eggs and olive oil and then dunk them in a mix of Parmesan and breadcrumbs. Stick it in the oven at 400 for half an hour!
5. BBQ pulled chicken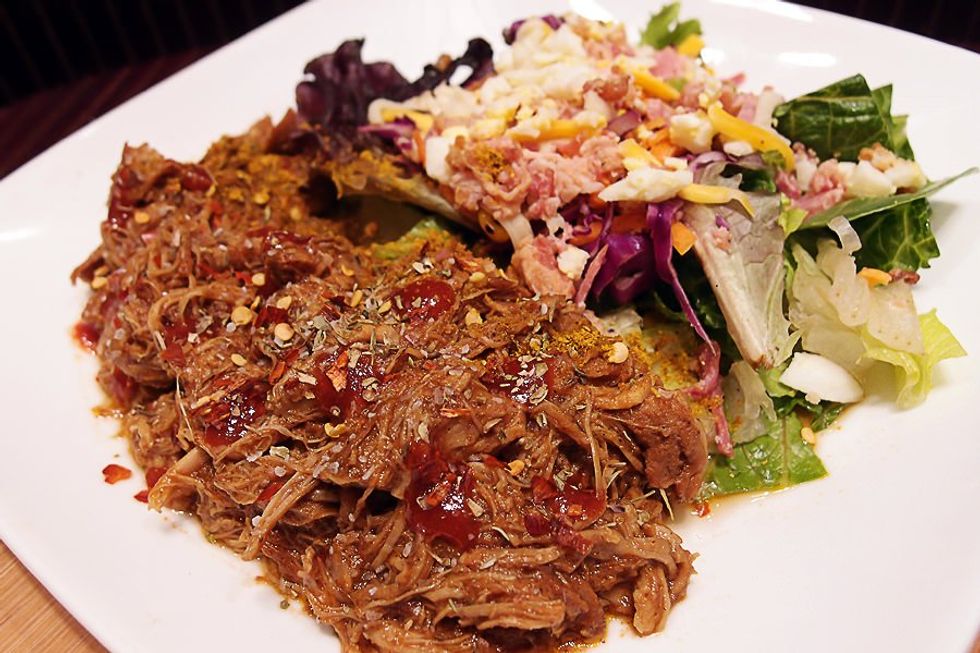 Honestly, who doesn't love a good BBQ? For this one, put your chicken breasts on the stove and season which some garlic powder and onion power (if you are feeling like a real chef, try chopping up the garlic and onion for bonus flavor!) Pour a good portion of ketchup and barbecue sauce (double the amount of ketchup for the barbecue) and add about a half cup of water. Once the chicken is cooked and all the other ingredients are boiling, use two forks to shred the chicken and let the whole thing simmer for a little while longer! Enjoy!
All these recipes have relatively few ingredients that you can stock up on at the grocery store and take only half an hour usually. Try cooking in bulk on a Sunday afternoon to save time throughout the week!