If you call yourself a Boilermaker, you're familiar with the nickname that our storied football program earned. "The Cradle of Quarterbacks" is a title that's synonymous with Purdue, and one name that has contributed a great deal to that title is Mark Herrmann.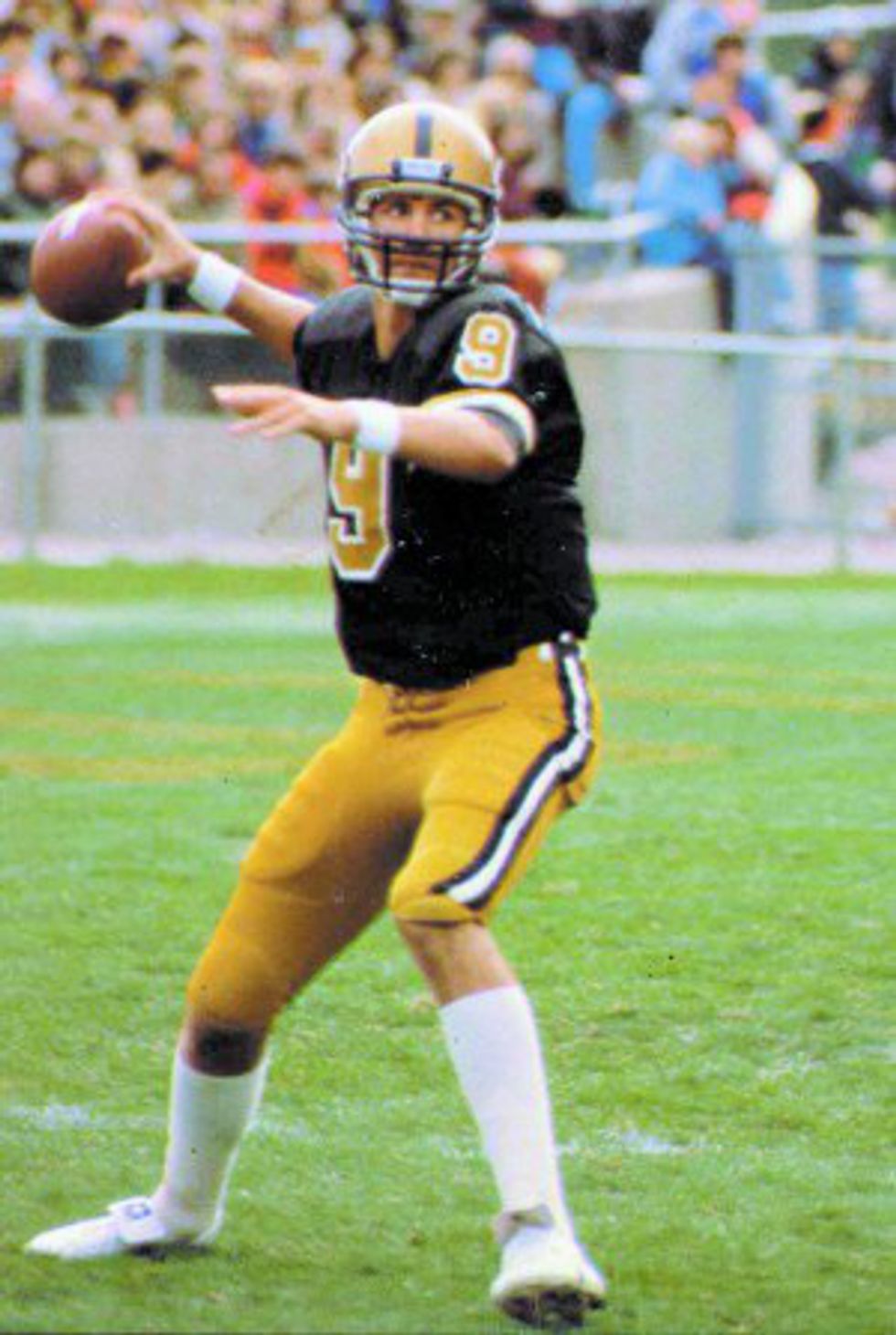 This College Football Hall of Famer took snaps for the Boilers from 1977 to 1980 and became one of Purdue's most successful players of all time while he was here. During his career, he demolished our school's passing records and became the first ever college quarterback to throw for over 8,000 career passing yards, ending his career only a couple passes away from 10,000. Amongst other famous Purdue QB's like Drew Brees and Kyle Orton, Herrmann is one of three quarterbacks in Purdue history to start in three consecutive bowl games. In 1980, he finished fourth in the polls to win the Heisman Trophy and was then selected by the Denver Broncos in the 1981 NFL Draft.
But if we set all of his athletic accolades aside, Mark Herrmann was still a student just like us at one point. After our conversation, it's wonderful to see how far our university has come and that a Boilermaker from decades past still knows and loves the place that we hold dear today.
One thing that current Purdue students share with Boilermakers of the late 70s is the diversity of our campus. Meeting people from all over the country, and even from all over the world, was one of Herrmann's most distinct memories as a Purdue student. For years and years, Purdue's international community has been a quality that still shines through today by representing 125 nations in our student body.
Herrmann also spoke about the struggles of balancing all of his involvements in college. Many of you reading this are likely juggling clubs, sports, chapter involvement, work, a social life, and school on top of it all. So when you're feeling overwhelmed at school, remember that he made it all work without the luxuries of email, smart phones, laptops, and the other advancements that have changed the face of higher education we see today.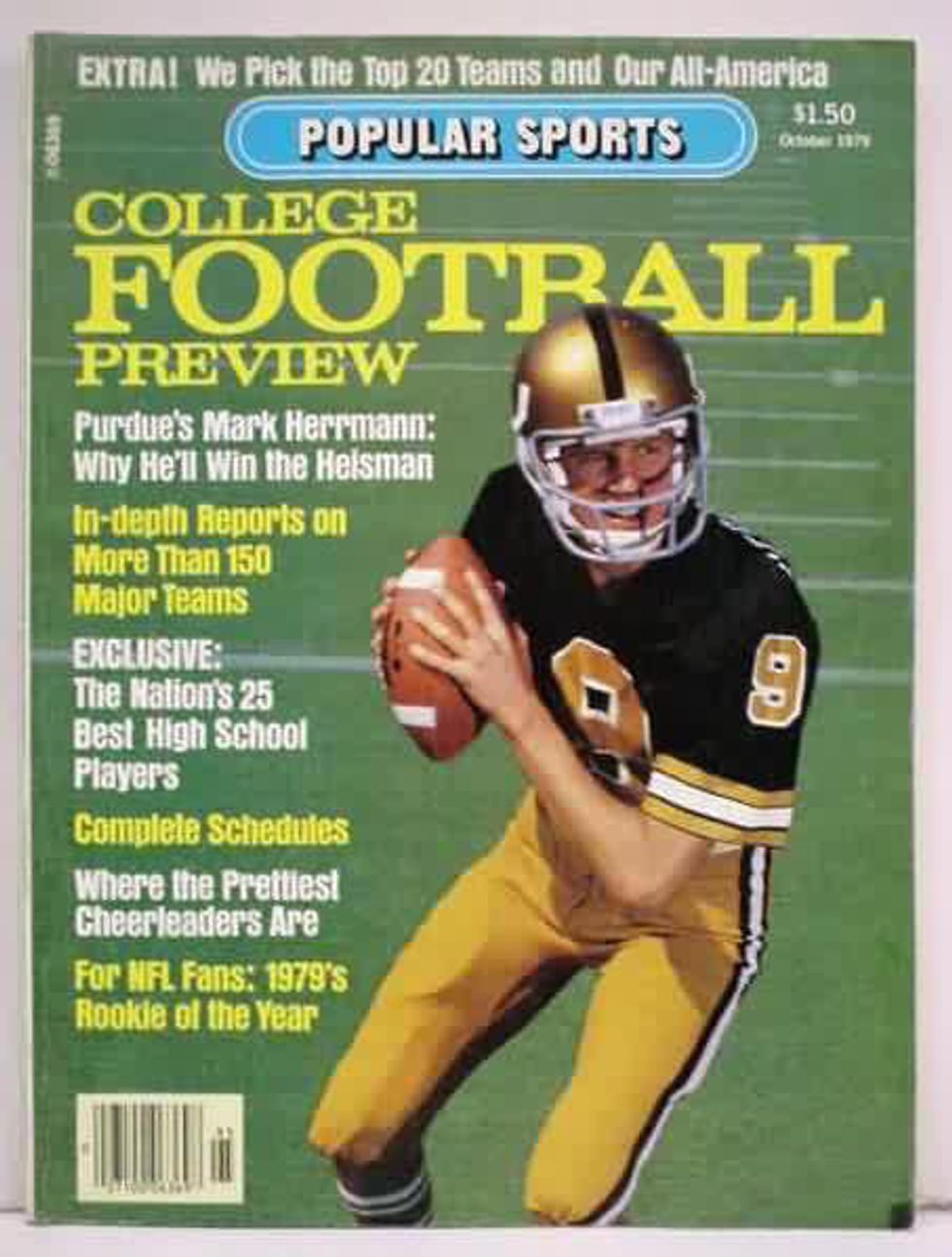 I've seen what it's like to be a student here at Purdue but I have no idea what it means to play a sport at the college level, so I wanted to hear about Herrmann's most memorable moment as a quarterback for the Boilers. You're probably not surprised to hear that his big moment happened in a game against the Fighting Irish of Notre Dame. It was 1979, and Ross-Ade stadium was packed to the brim with a record-breaking crowd of 71,000 spectators. After trailing late in the game, Herrmann lofted a ball up to Bart Burrell, also his favorite receiving target from his high school career, as he ran a fade route into the south end zone, taking the lead 27 to 22. That year, Purdue posted its best-ever finishing record at 10 and 2.
Herrmann was also an active member of Greek life at Purdue as a brother of Sigma Chi, something he said was a major influence for him in college and remains so today. I asked him to describe the differences of being in a fraternity in the late 70s versus today, and I was surprised to hear that, really, not much has changed. Sure, the rules were a little more relaxed but the brotherhood that he sees amongst the current undergrads remains the same as it was more than 30 years ago.
The big difference I took from his description, one that has been pointed out to me by several spirited alumni over the years, was that fraternities of his time "always had kegs for our parties." It's a shame to live in the times we do, a time when fraternity brothers can no longer build a pyramid of empty kegs on the front lawn.

And to wrap up our conversation, I asked him to comment on Purdue football's current state, now that he is a spectator instead of a player. Herrmann told me that we need to bring in more impactful players and develop a swagger on the field. Our team lacks the confidence it needs, he said, and that success will follow in its footsteps. Specifically, we need to create a "more dynamic [and] exciting style of offense."
As someone who has suffered through a rather unexciting career as a college football fan, I think that excitement is what we need, too. We need to land a big-name recruit (or recruits, ideally) and use the snowballing excitement and preparation coming into next season to fuel a more explosive, highlight reel offense. If we can do that, Purdue football will surely be taking the field with a kind of swagger that we haven't seen in a while.