Any natural knows that rocking your natural roots When you are natural you have to take care of your hair. Depending on your hair type it can make life as a natural pretty hard. Sometimes you are not blessed with the pretty glossy curls, sometimes you are granted naps. Either way when the blazing heat of summer comes or the icy winter snow you have to protect your locs. Some do upstyles, but that can really put damage on your hair. Below are some tricks that have seem to work for other naturalistas. So take a look, grab some ideas, and buy some products!
1. Crochet Braids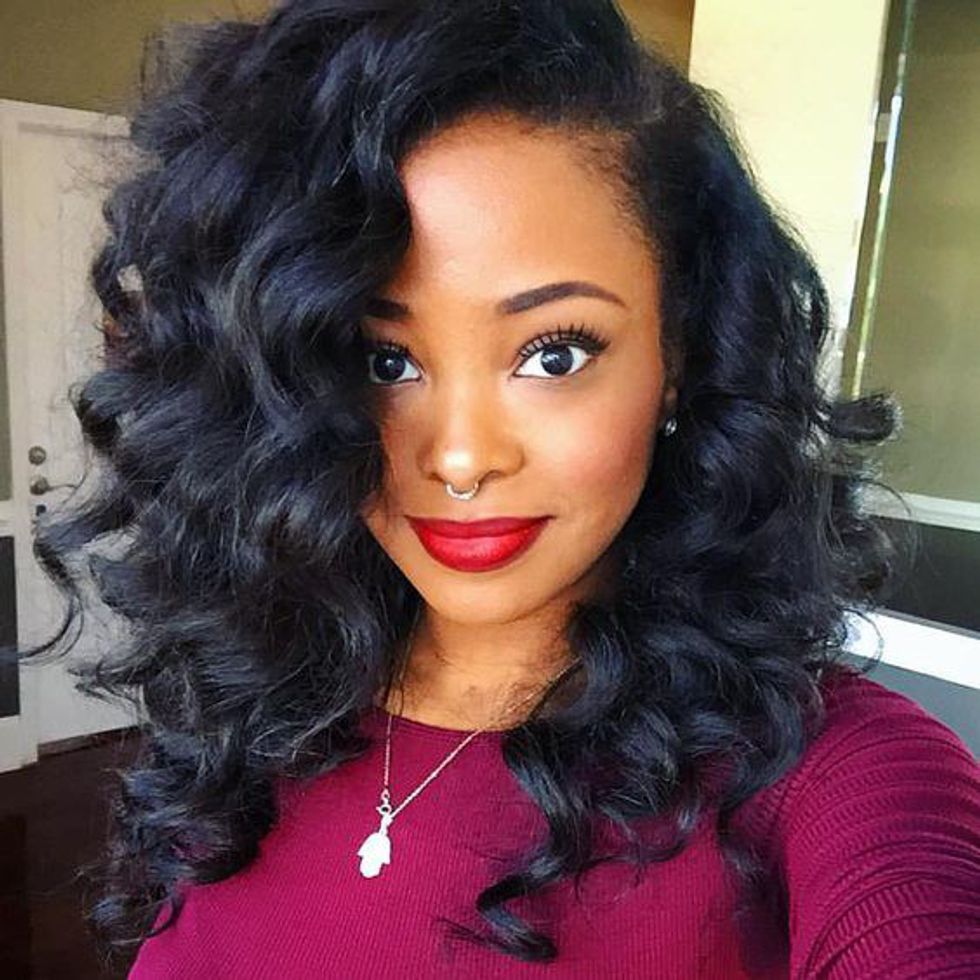 Crochet braids are where your hair is braided underneath and the hair is crocheted on top of your own hair.
Pros:
- Versatility: Crochet braids allow for people to have curly or straight hair as well as braids or dreads. If you have long hair you can do short hair and you can add color to the air without adding the harmful chemicals to your own hair. You can also pull the hair up and rock many different styles!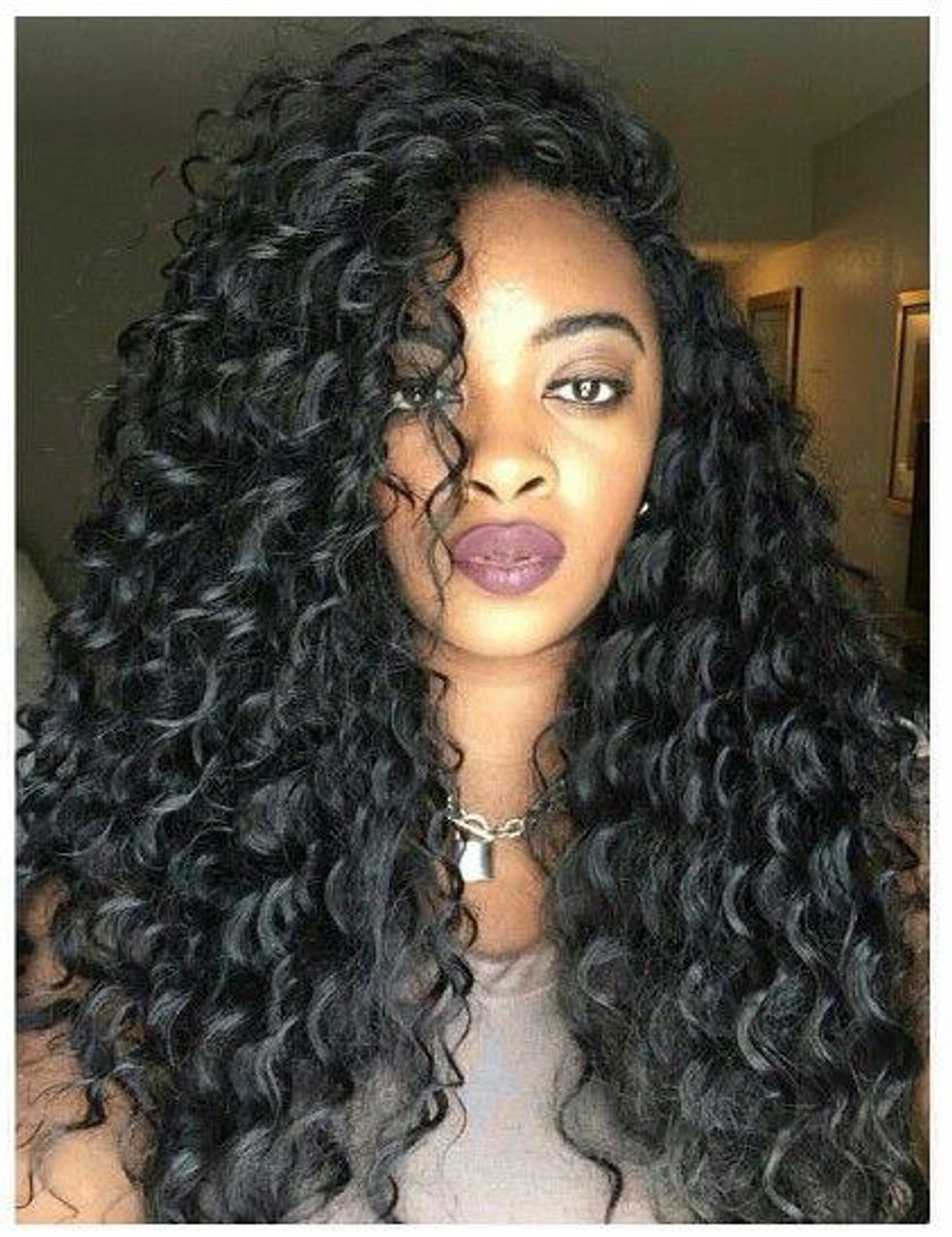 - Cheap: Most people charge around $50- $70 for installation which includes braiding your hair up and crocheting your hair. The hair that you buy is cheap. While some hair does have the very cheap material, some of the other hair can be very natural looking. The hair is around $5- $7 and it takes around four packs for a very full head (most styles use around two or three packs).
- Really protects your hair from outside elements: Crochet braids has your hair underneath, so it is protecting your hair from the bleaching sun.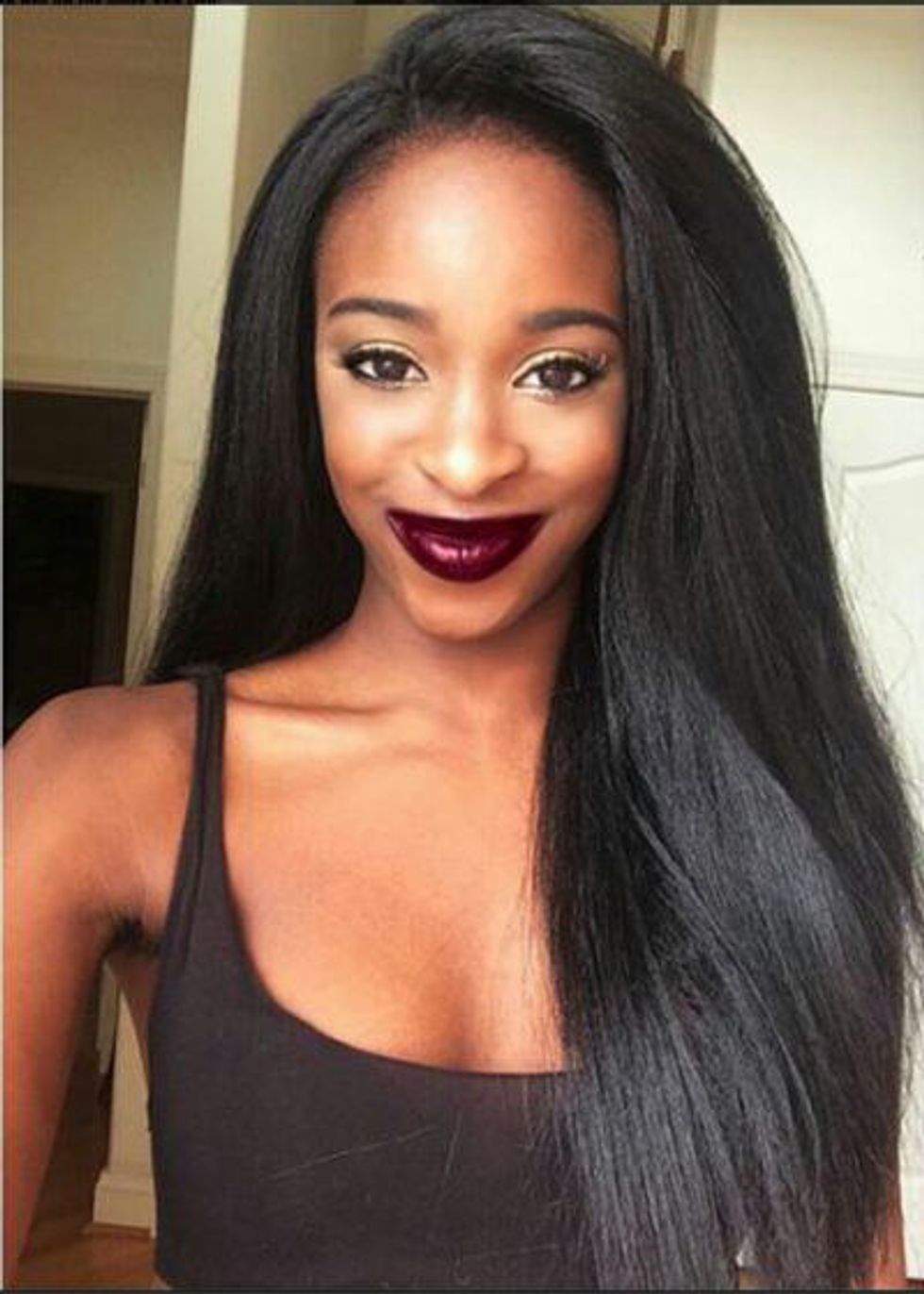 - Long Lasting: My crochet braids lasted for three months. They were absolutely awesome. They did not look too matted or dirty. It really depends on what hair you get, but the curlier the hair the better it is.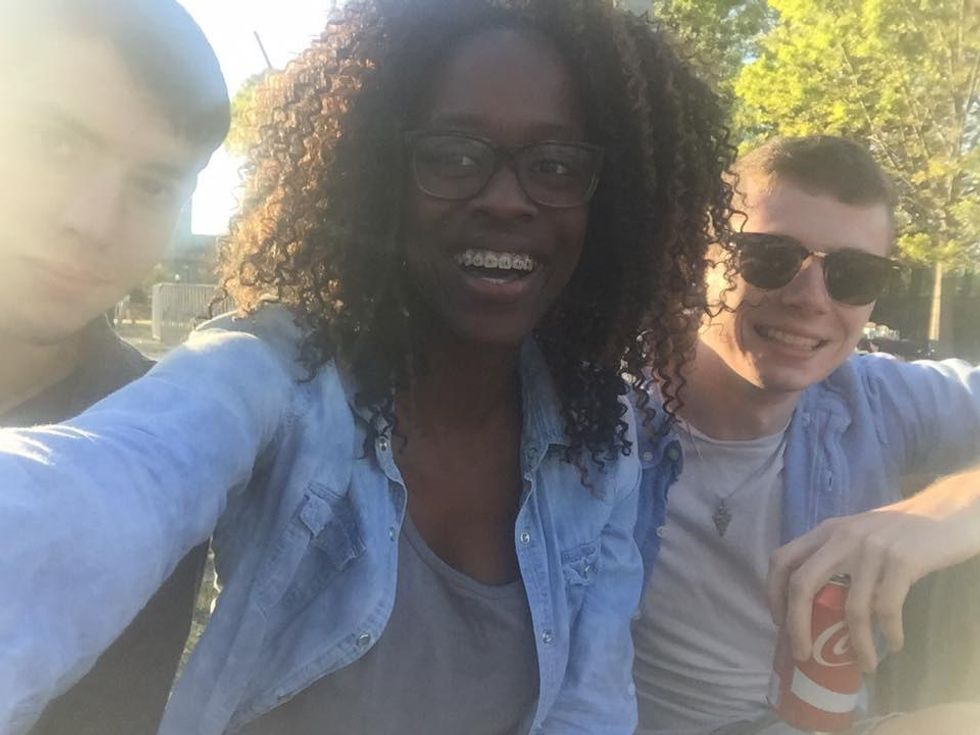 - Length Retention: Since your hair is braided underneath and it is not being pulled and stretched on a daily basis it has time to grow and retain the moisture that it deserves. My hair definitely grew a few inches just after six months of being in crochet braids.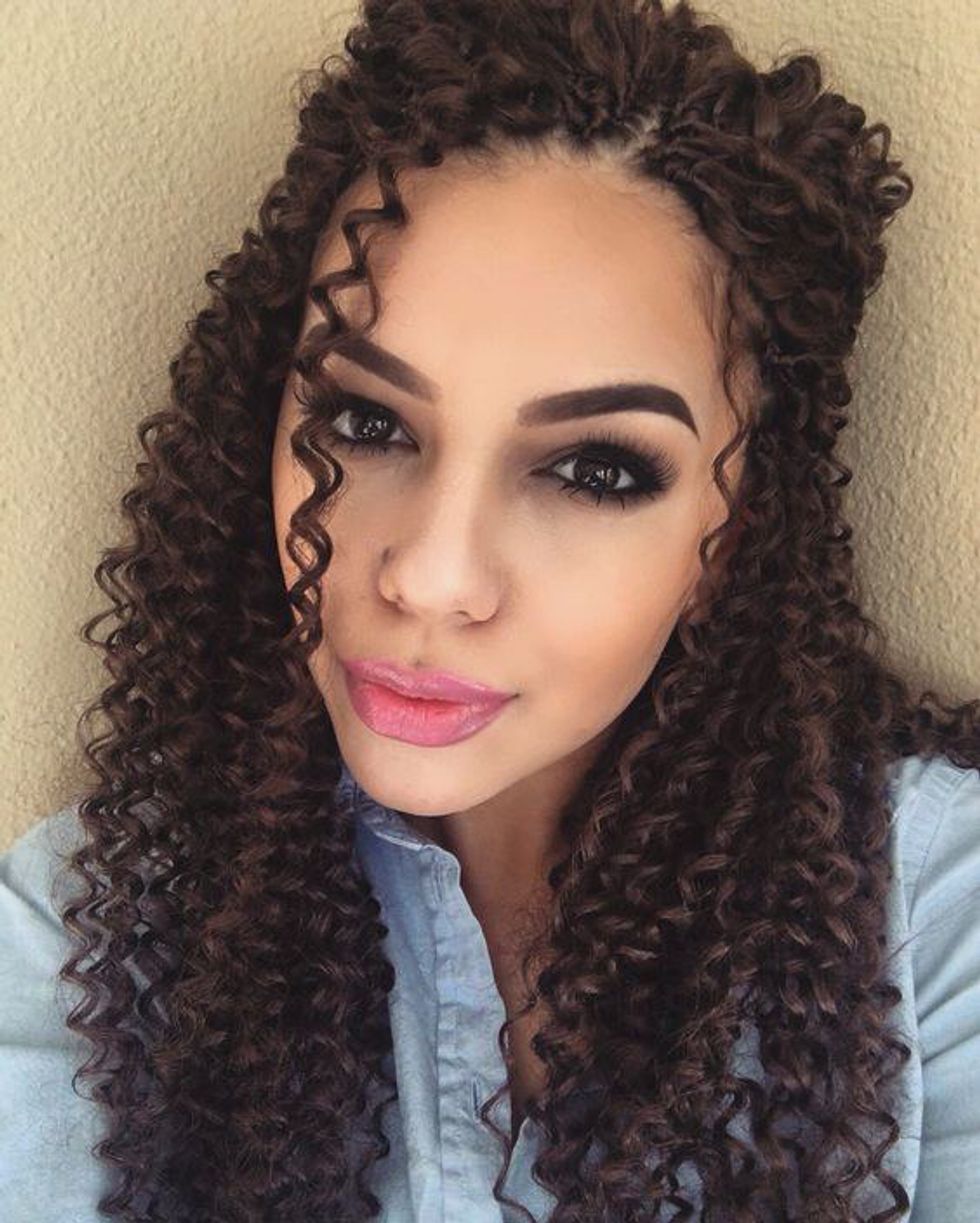 - Not Painful: Crochet braids give you the full look without pulling in all your edges. There is hardly no pain with installation except for when they get close to the ends of your scalp. Make sure to oil your scalp and you will not have any irritation.
Cons:
- Texture: The texture of your hair really depends on how well you take care of it. You will have to use some products daily to keep the soft texture of your hair. Also, some types of hair can be softer than others.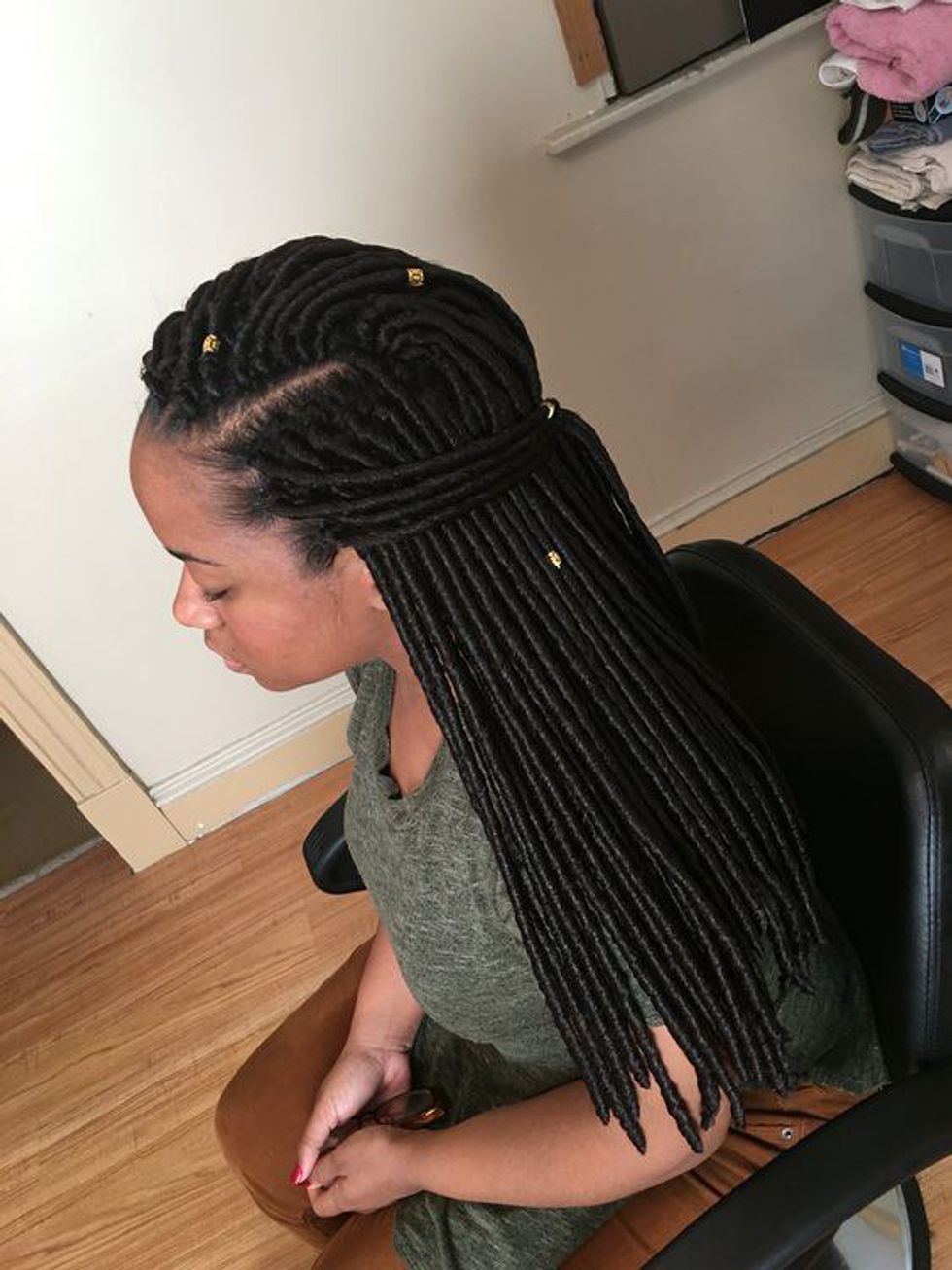 - Washing Schedule: Some hair does not do well with water. It can look dry or become tangled. Therefore, you have to utilize dry shampoo with some styles. (They can definitely withstand the rain without any harm).
2. Twists
Twists are an alternative to braids.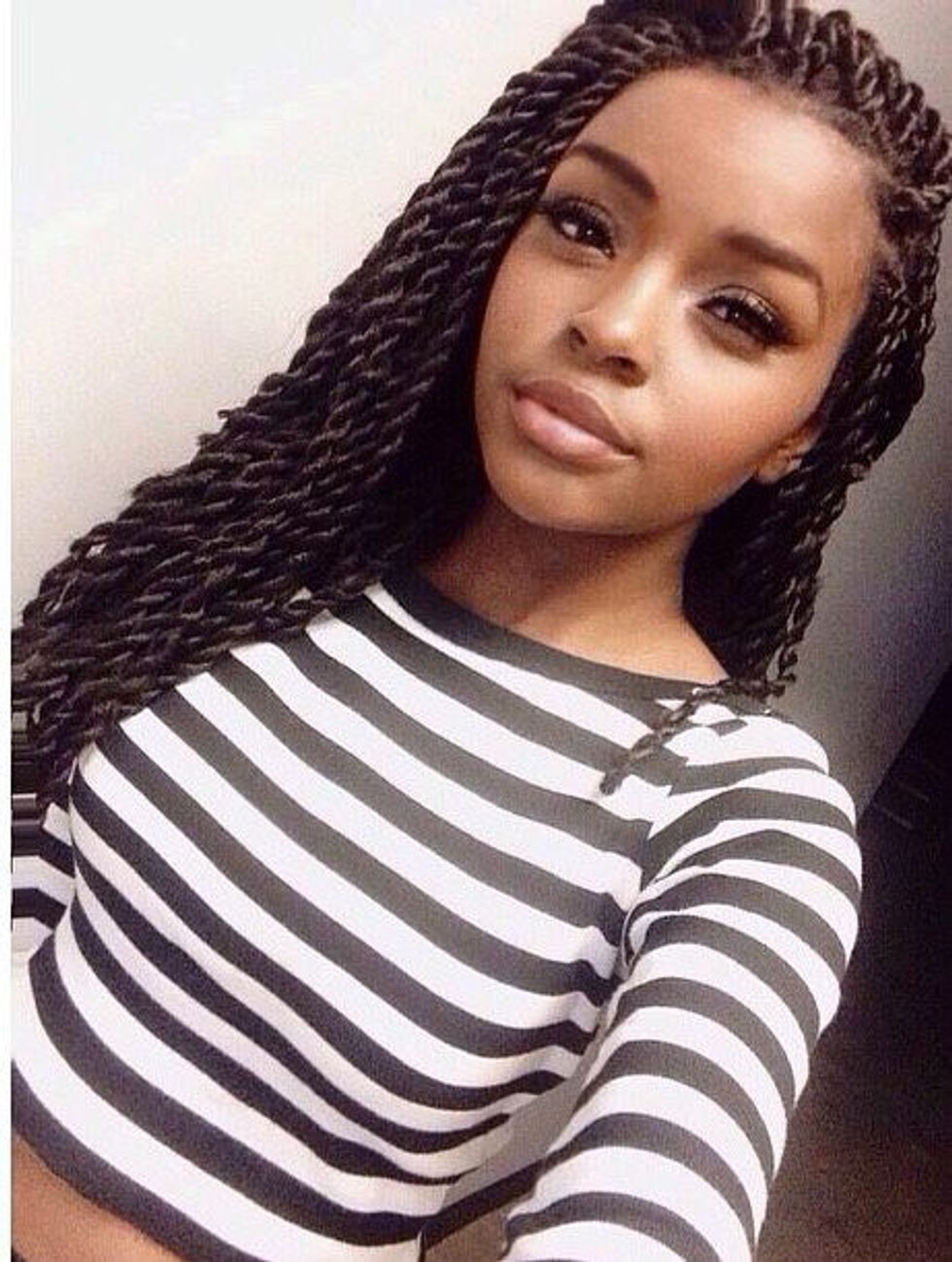 Pros:
- Versatility: There are Marley, Havana, and Senegalese twists. They can go up or down and can be pulled into a lot of crazy styles.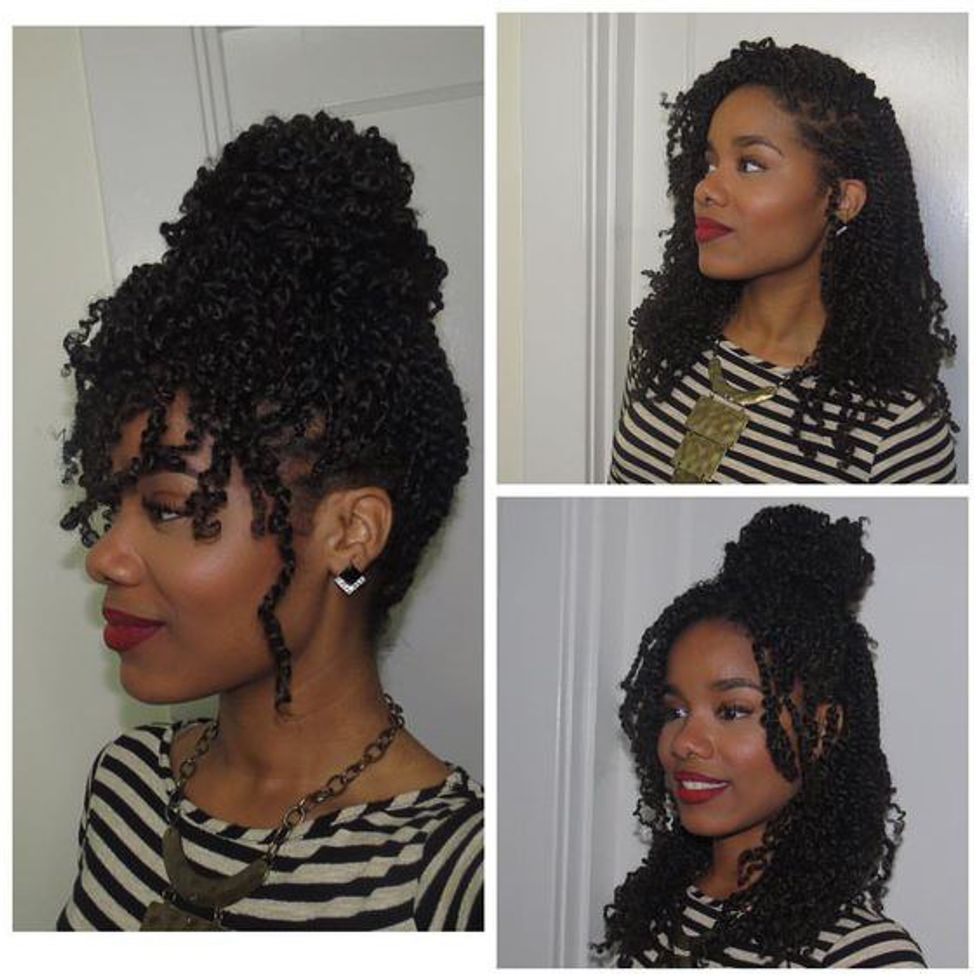 - Moderately Cheap: The hair is around $5 - $7, but the installation is around $60 - $80. It all depends on how long you want it and how thick you want the twists to be.
- Not Painful: With weaves and tight braids you could be in headache mode for around three days. Although, with twists you only feel the pressure of your hair on your head. It takes two days for you to get used to the heavy feeling, but after that you are golden.
Cons:
- Time: It can take up to nine hours in a chair for you to get a full head of twists installed. The longest I ever sat for twists was twelve hours, I had medium ones down my back. It is a long time, but it is worth it in the end.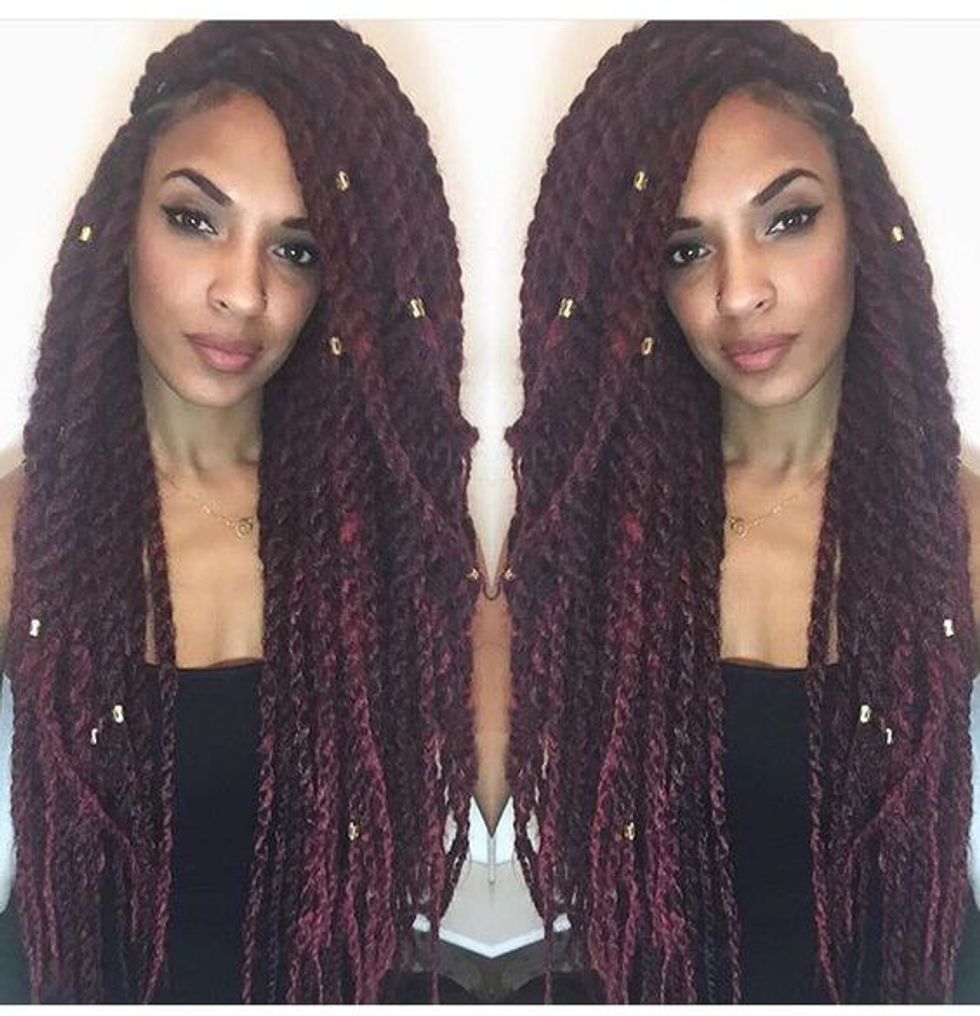 - Washing Schedule: Depending on the hair you get, you may not be able to wash it. Washing can make the braids frizzy and unrecognizable.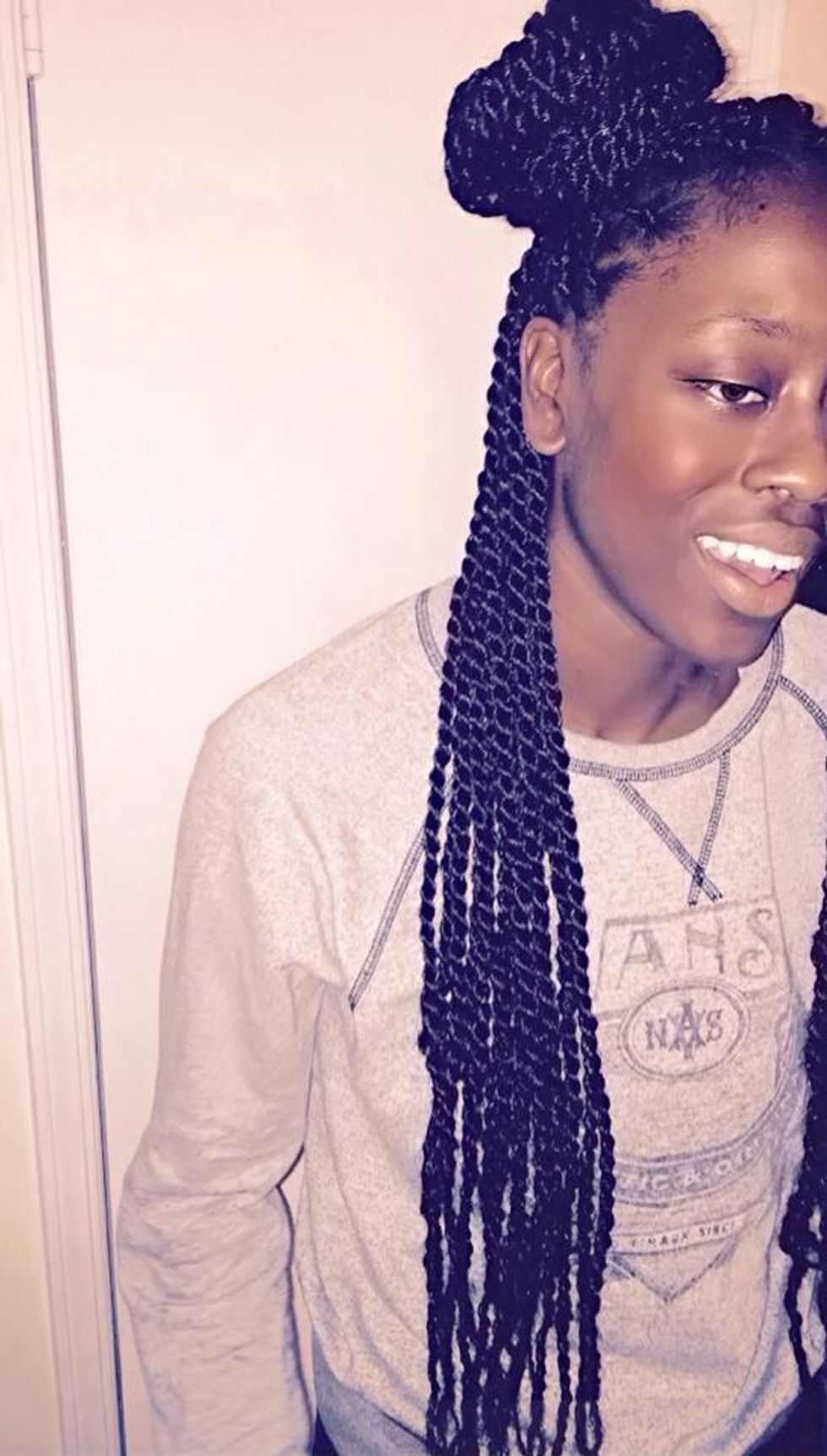 - Edges: The braids can be heavy and they can really pull on your edges. If you have weak edges, twists could really damage them.
- Not Long Lasting: The braids take forever to install and uninstall, but they can fall out as soon as one month afterwards.
3. Braids

Your usual three strand braid.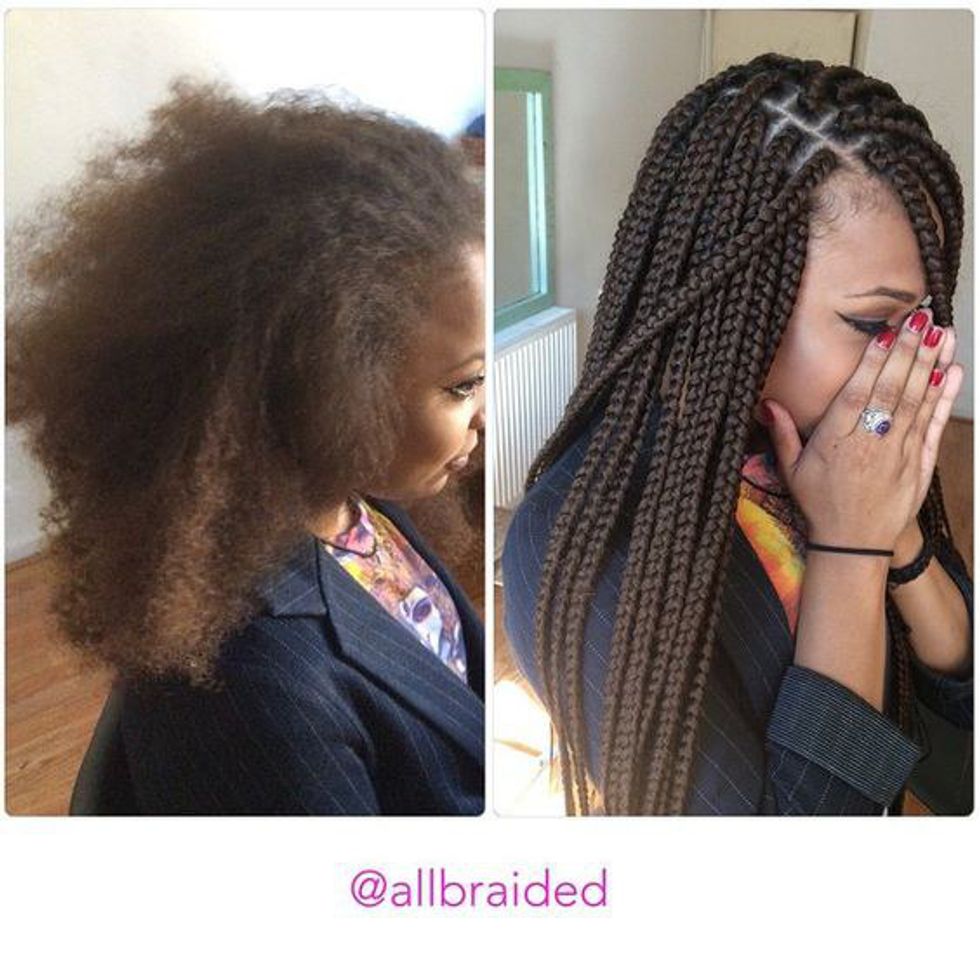 Pros:
- Versatility: The braids can be put up or down and they can go from casual to professional. They are definitely a classic.
- Moderately Cheap: If you use your own hair and do not braid any other hair in you could spend under $50, but if you add hair in it could be up to $80 depending on the thickness and the length. The hair that you would buy would be around $5 - $7.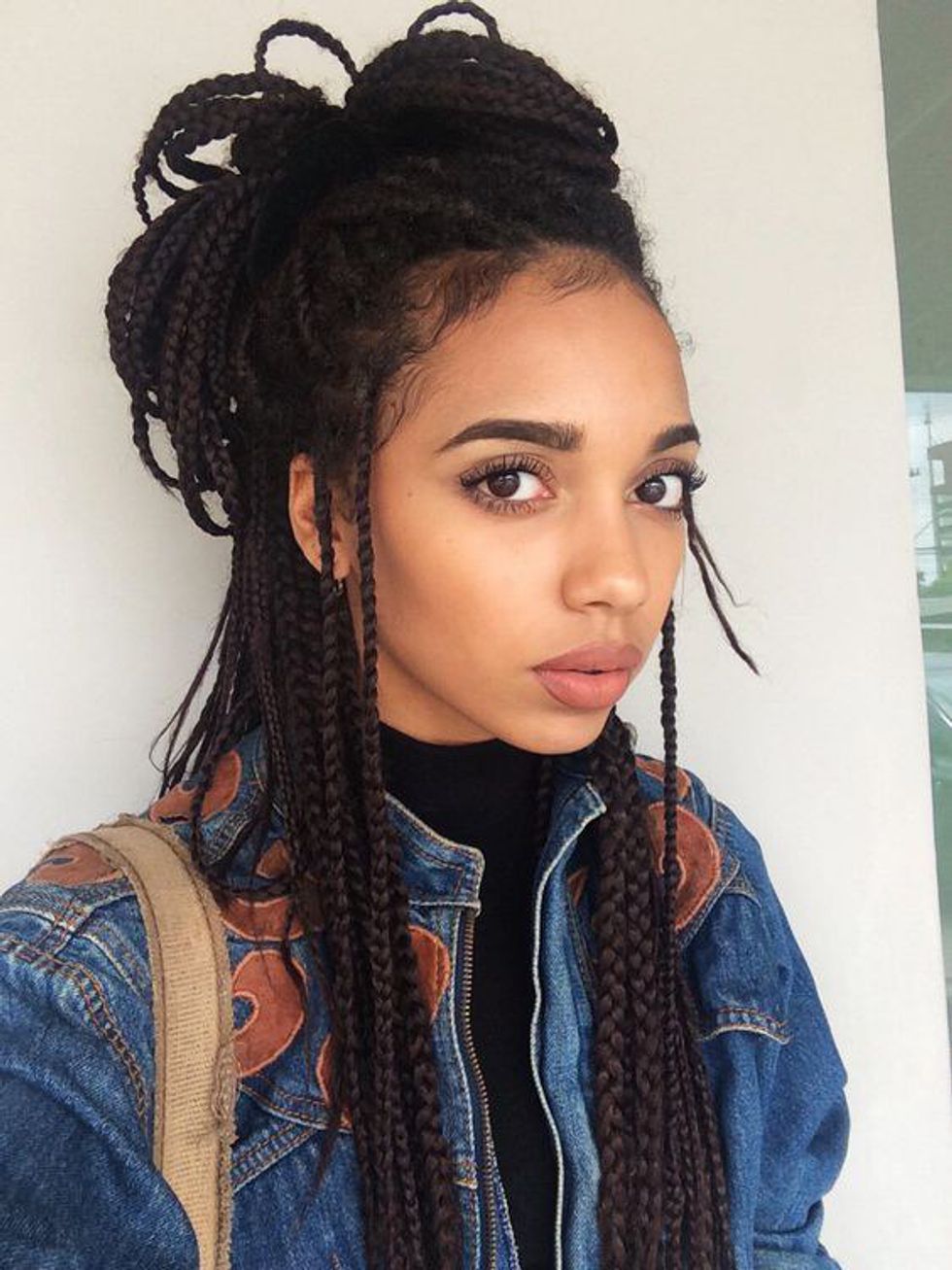 - Length Retention: Depending on how your stylist does braids they seem to hold up very well. They do not pull on your edges as much especially when they are not singlets but start out as cornrows.
- Long Lasting: Braids can last up for a month or two and they can go through all sorts of environments. It is definitely worth the time and money.

Cons:
- Time: Depending on whether you get hair added or not getting your hair braided could take up to around 7 hours. I use to get braids done in the summer and I would be in the chair all day.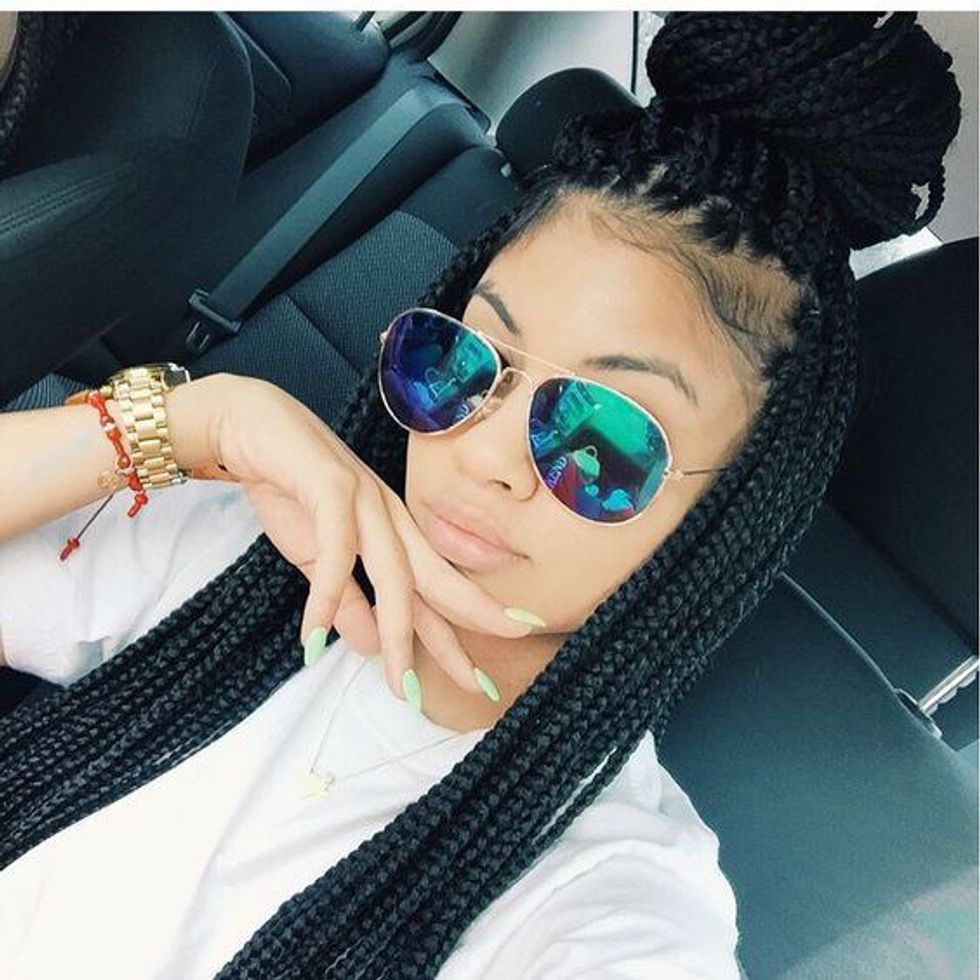 - Painful: I remember having a lot of pain with braids and some other people I have talked to experience headaches for around three days after their braids are installed. You will get used to it if you have braids in your head on a regular basis.
- Washing Schedule: Braids can get wet and maintain their state for around a month, but they cannot go through the full wash and conditioning process.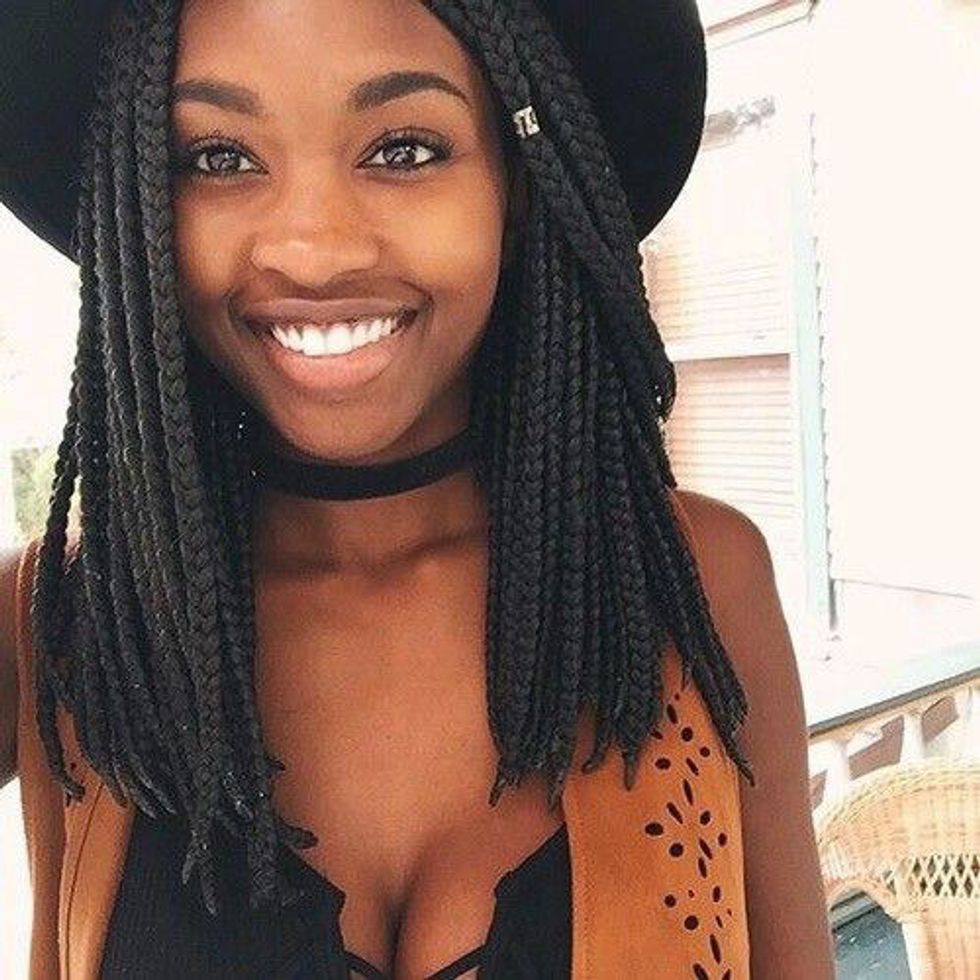 4. Cornrows
Braids that are created flat along the scalp that can vary in length.
Pros:
- Moderately Cheap: Some people cornrow with their own hair or they add hair for length and volume. Installing cornrows are pretty inexpensive they can range from $40 to $70.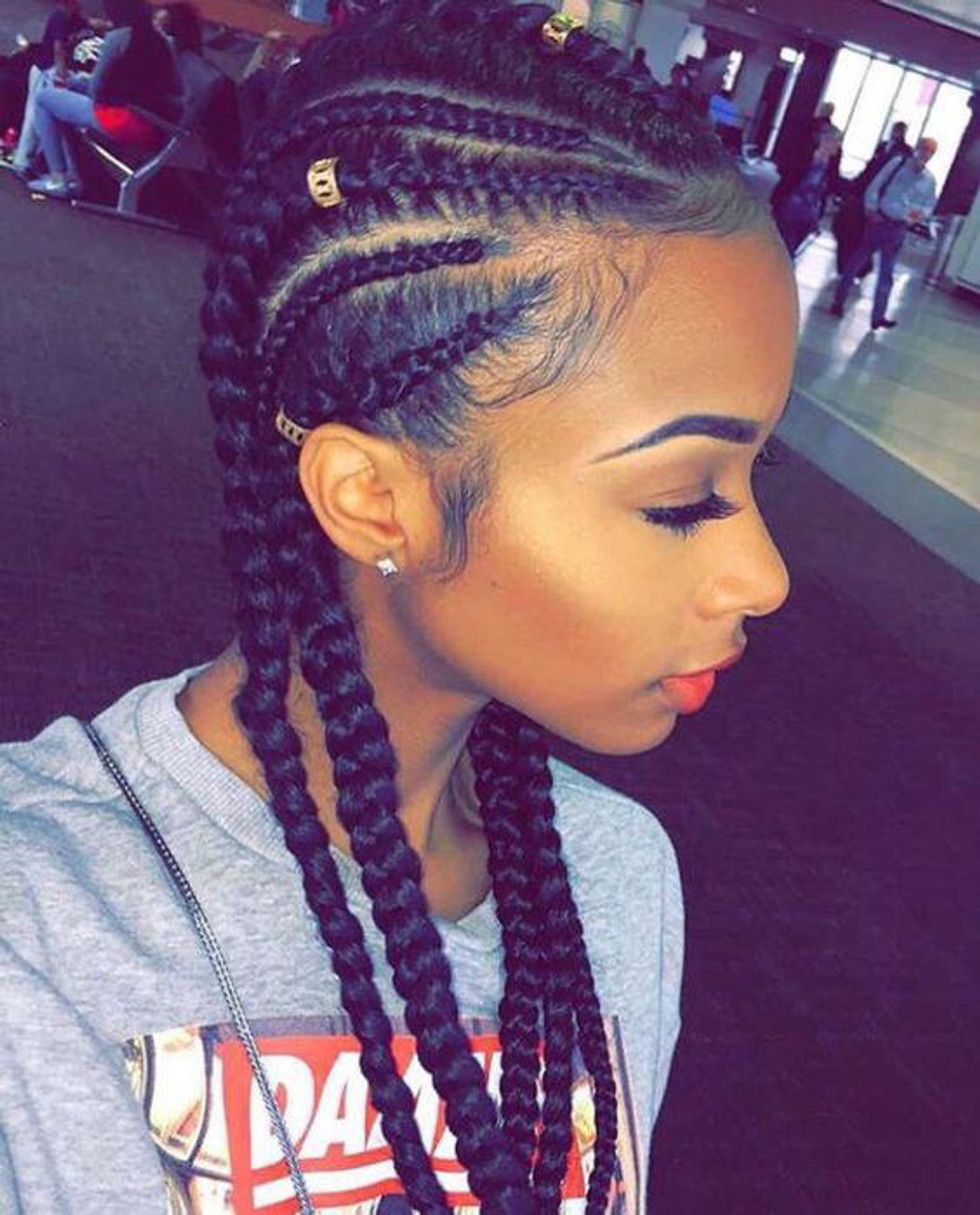 - Length Retention: Due to the fact that the braids are created flat along your scalp, it really does not put a strain on your edges. It also protects your hair by keeping the moisture in.
- Time: Cornrows are not a heavy time commitment. The usual time for installation is around one to two hours.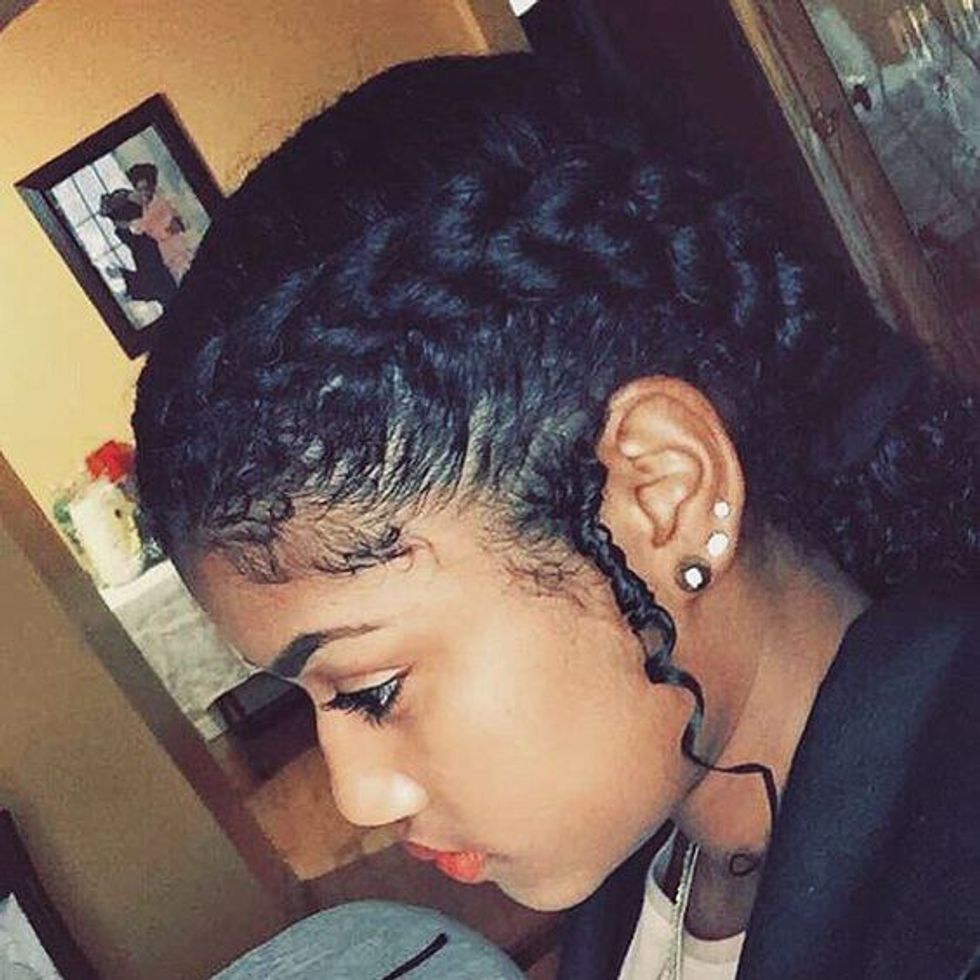 Cons:
- Washing Schedule: Cornrows are not too friendly on washing. Since a lot of your hair is left out it does not take much to become frizzy.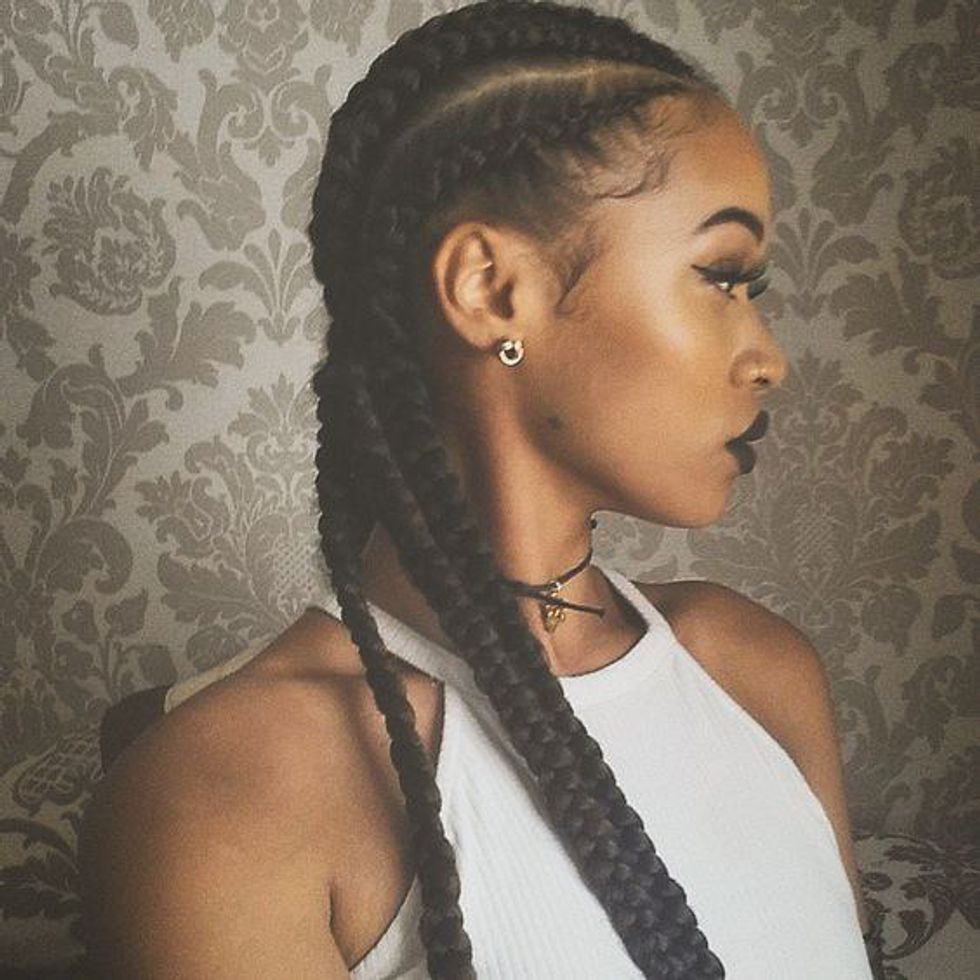 - Not Versatile: Cornrows can have a lot of different styles, but the hair is braided fully back, so there is not a lot of different styles that you can do unless you braid the cornrows into the style.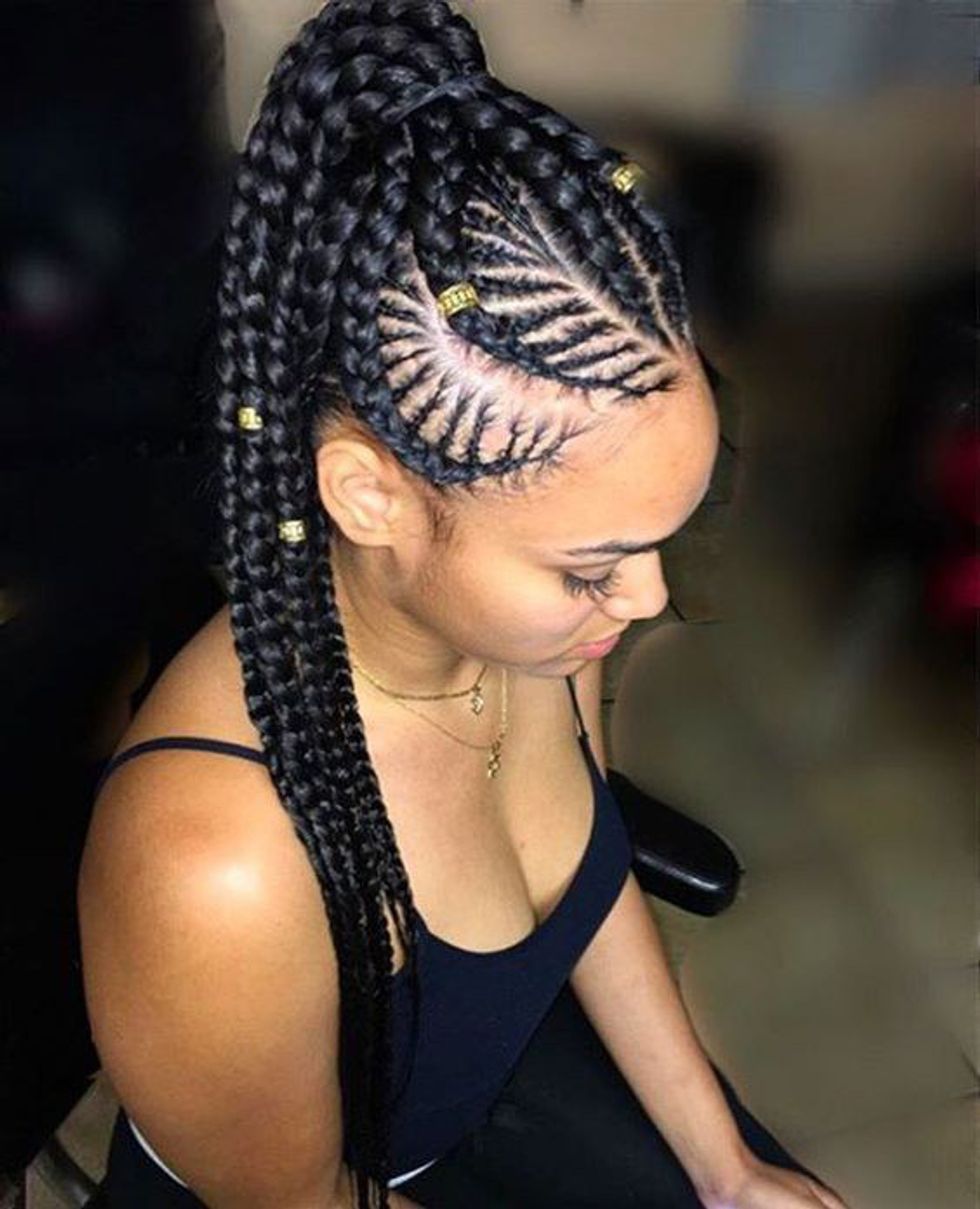 These are four really great styles that can protect your hair during the summer and the winter months. Some of the pros and and cons depend on hair type and what type of hair to buy to install with your own. The prices that are stated above are based on stylists within the Atlanta area, so prices can definitely vary. Happy styling naturalistas!