My organization has brought so much happiness into my life since the day I ran home, fall of my freshmen year.

It's not all the media makes it out to be, we don't really party every waking hour of the day, and we definitely are not "buying our friends." For me, sorority life has been nothing but happy times and memories I know I'll have for a lifetime. My sisters have shown me kindness and love on my worst days, and I know I can count on them for anything and trust them with even my darkest secrets.
I can't speak for everyone, but here's what being a "sorority girl" means to me.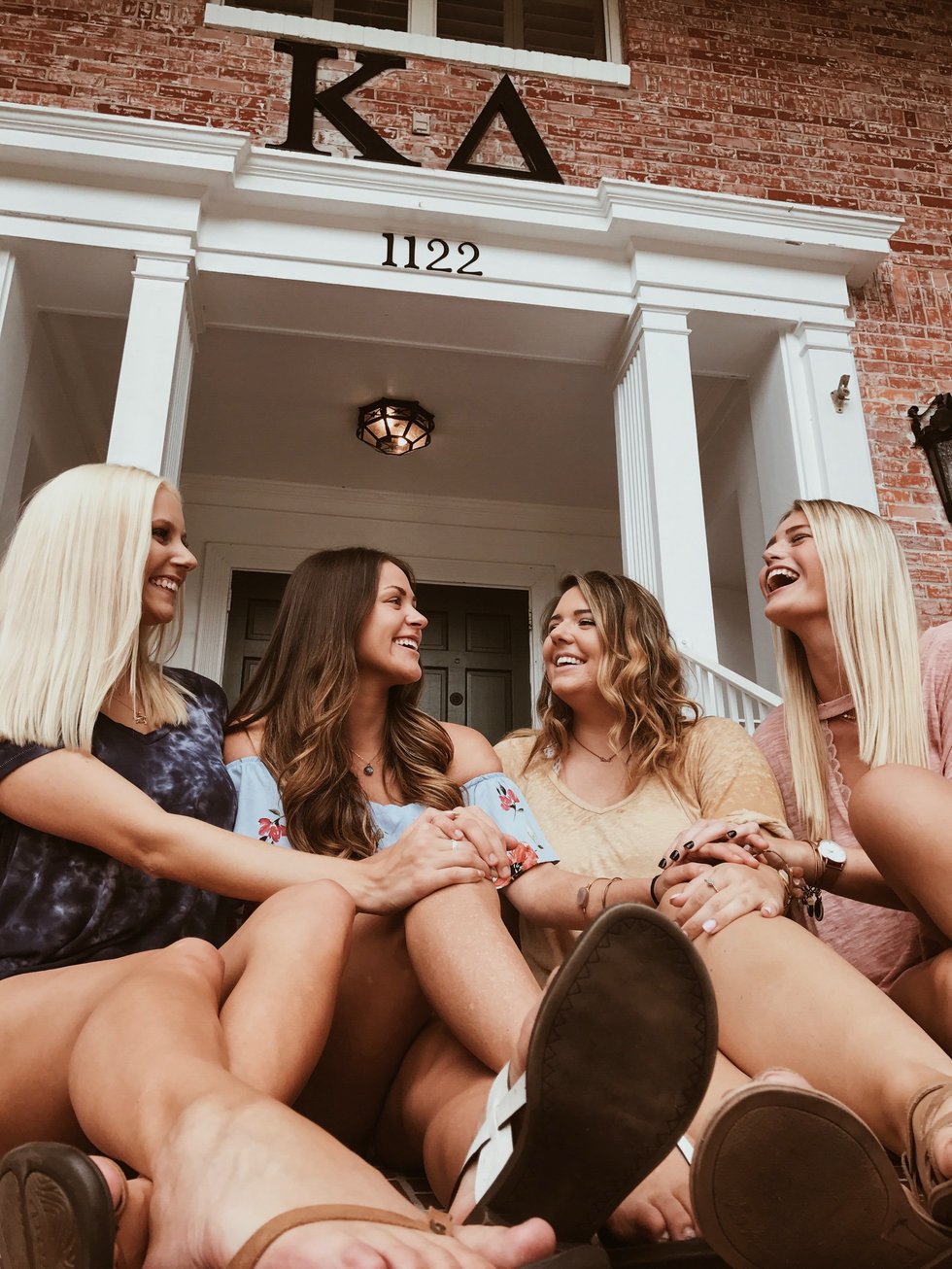 Always having a sister to lean on
Whether I need to borrow a phone charger in the library, or my whole world has suddenly just come crashing down, there is always a sister willing to lend a hand, or a shoulder to cry on.
So many leadership opportunities
It seems like every day there's a new position up for grabs or an opportunity to get more involved in the chapter and get to know different sisters better.
Philanthropy

Our philanthropies, Prevent Child Abuse America and Girl Scouts of the USA have grown so close to my heart since joining my sorority, Kappa Delta. I've had the eye-opening experience of touring the Child Advocacy Center of South West Florida and being able to volunteer at numerous Girl Scout events. Being able to see and learn about the impact that our organization has on children in need, and to hear little girls say "I want to be like you when I grow up", makes all the hours of fundraising and preparation worth it instantly.
Holding myself to a higher standard
Being apart of my sisterhood comes with certain rules and responsibilities, but I am honored to comply with them because being a member of my sorority means that I am apart of something bigger than myself. I know that I need to raise my own standards because Kappa Delta will never lower hers for me.
Campus involvement

We hold many fun tabling events on campus throughout the semester and host our annual Shamrock carnival where anyone is welcomed. Our Shamrock event raises money for PCAA, while our tabling events are meant to brighten student's days and give them a chance to get to know our sisters.
Networking

With 166 active collegiate chapters in the United States, being a Kappa Delta sister has opened so many doors for me. There is always someone to vouch for you and your character based on our shared values.
Endless encouragement

My sisters are always encouraging me to put my self out there, they see my potential and they have given me the confidence to go after what I want in life.
Role models
My organization has given me countless strong, confident women to look up to. My sisters are some of the most positive influences in my life. I see them juggling other groups and clubs, sports, jobs, and internships all while still keeping school their main priority, and having a social life, they can truly do it all, and do it all well.
Empowered women, empower women and my sisters are the best example of that. They've taught me to go confidently in the direction of my dreams, and never look back.
So yes, I'm a sorority girl, and I'm proud.
Cover Image Credit: Emma Hunniford