The music is loud, thumping so heavily that you can't tell if that's your heart beating or your body in response to the music. The multicolored lights are bright. The artists are even more colorful. There's hundreds of bodies too close to you, sweating, dancing, having the time of their lives. Everyone is screaming the words to a song that is foreign to you, so for a moment you feel like that one wallflower in a sea of people. You feel like everyone around you can tell that you barely know anything about the band on stage or the song their singing.
But they don't. Everyone is too busy "living in the moment", soaking in every minute of this experience that reeks a little too much of the young teenage and college student mentality that tells you to "live while you're young". Including you. You pick up verses of the song along the way, lyrics to a chorus that's catchy but that you don't recognize. You're just waiting for that one song. You might not know any of other the songs, but hey, you're there to have fun and trust me you'll have it. That traffic, the money you spent, completely worth it to hear that song that you do know be played.
You can't be the only one right? Well, I assure you that's true. Whether you started listening the bands a year ago, a week ago, or even just today, you're bound to run into something you don't know. Especially here. Where there's hundreds of artists, people, songs, instruments or everything in between packed into Austin's famous Zilker City Park in the span of two totally crazy weekends. You'll see the artists you really want to see, the ones you know albums for, and then you'll probably learn about a few you don't.
Whether you're going for a particular singer, song, or just to experience all of them, I've researched (with the help of Spotify) some of the most popular and less well-known artists and their music to provide you with the ultimate setlist and guide to your future ACL endeavors. From one concert goer to another, there's no need to fear—in listening to and researching this setlist just as I have, you will be more prepared for any "wallflower" moments you may experience out in the crowd. Here's to helping you beat that music illiteracy and to hoping you stay safe out there out in those city limits.
They appear here in no specific order:
Kacey Musgraves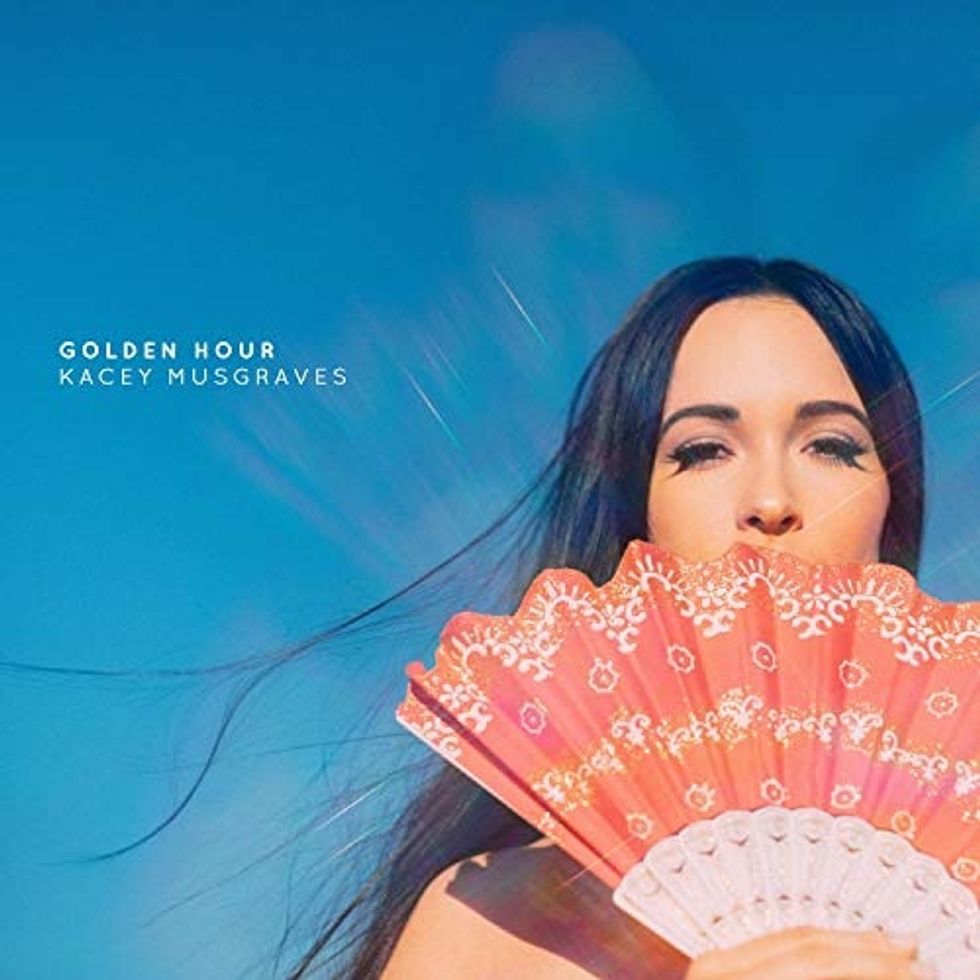 https://www.amazon.com/Golden-Hour/dp/B07B3GH75W
Song recommendations: "Follow Your Arrow", "Oh What A World"
Kacey Musgraves has quickly grown into a modern day icon and has quickly risen to popularity in the past year. If you haven't heard of her and haven't listened to her music I would be very surprised. More than half of her songs end up on the radio and are well known. With that, here are two less well-known songs of hers which have been known to be played on different tours over the nation and which you may get the opportunity to hear at ACL this year.
Billie Eilish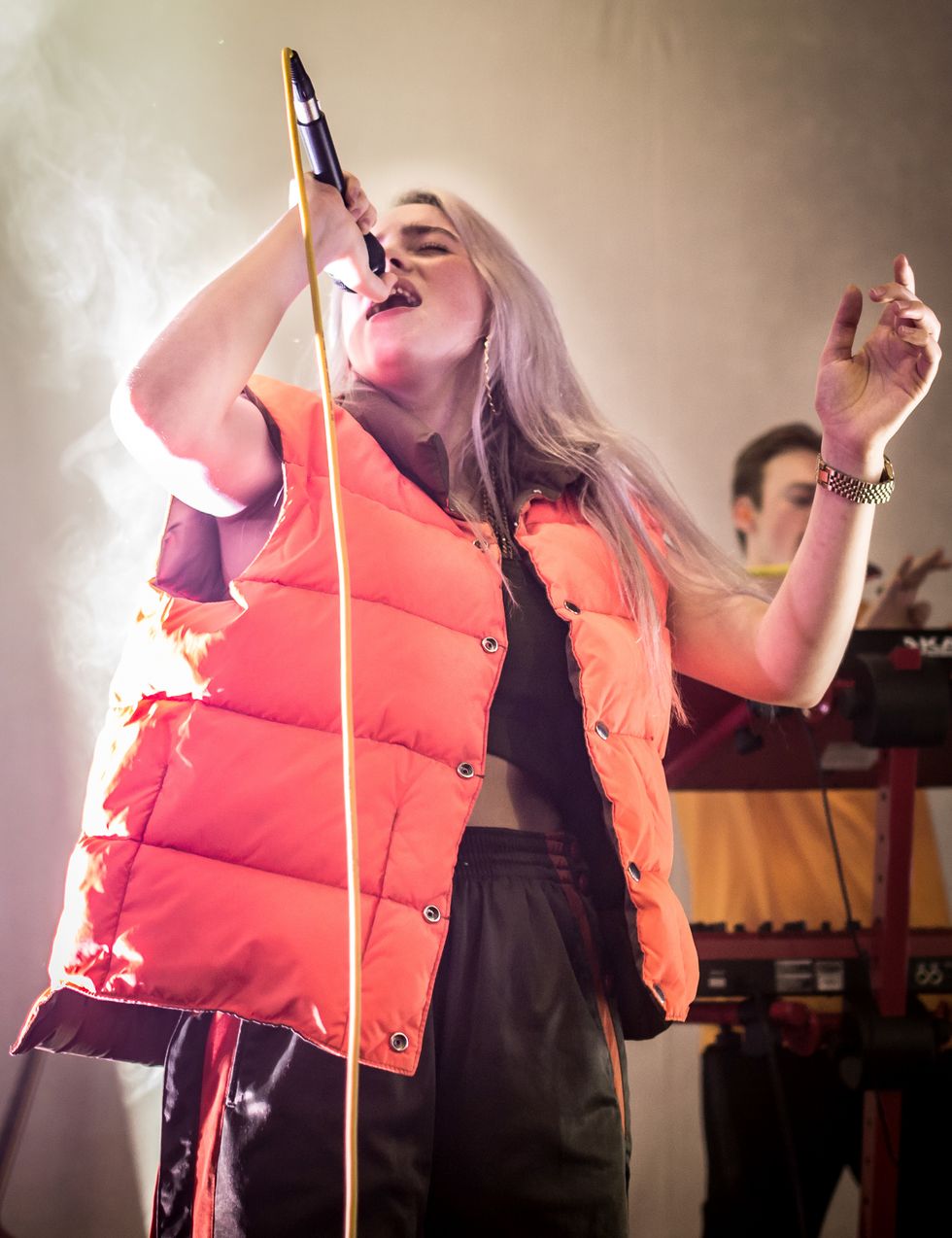 Song recommendations: "all the good girls go to hell", "wish you were gay"
Despite being only seventeen years old, this artist has quickly caught the attention of fans and the media like wildfire. Her insane talent has led her to have many top chart hits, and you've probably heard a good number of them. In case you haven't, here are some popular hits you can be sure to listen to if you want to make a knowlegable impression at ACL this year. Her hits truly do slay, just like her bold fashion.
Misterwives
Song recommendations: "Coloring Outside the Lines" , "Our Own House"
This music group is so wonderfully upbeat and just fun to listen to overall. They do amazing original covers of songs as well. This would be an incredible group to see perform if you get the chance as it is one you'll want to jam to. Even if you don't know all of their songs they are worth the time! Their new single "whywhywhy" is also a great addition, and we may get the chance to hear it on stage.
King Princess
Song recommendations: "Talia", "Holy", "1950"
Wrabel
song recommendations: "I Want You", "Bloodstain"
Childish Gambino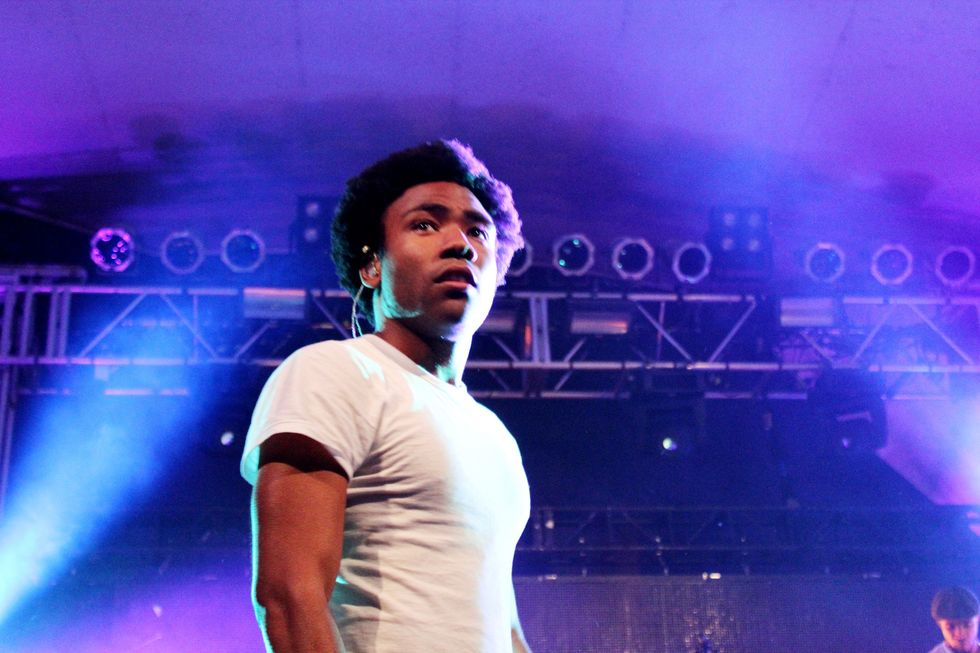 https://goo.gl/images/ET7Rvp
Song recommendations: "Summertime Magic", "Sober"
If you don't know Childish Gambino, honestly what are you doing. He is a master of music. Some of his songs that may ring a bell include, Redbone, This Is America, Bonfire, IV. Sweatpants…I could keep naming them because he has so many. Here are a couple more to add to your repertoire just in case.
Lizzo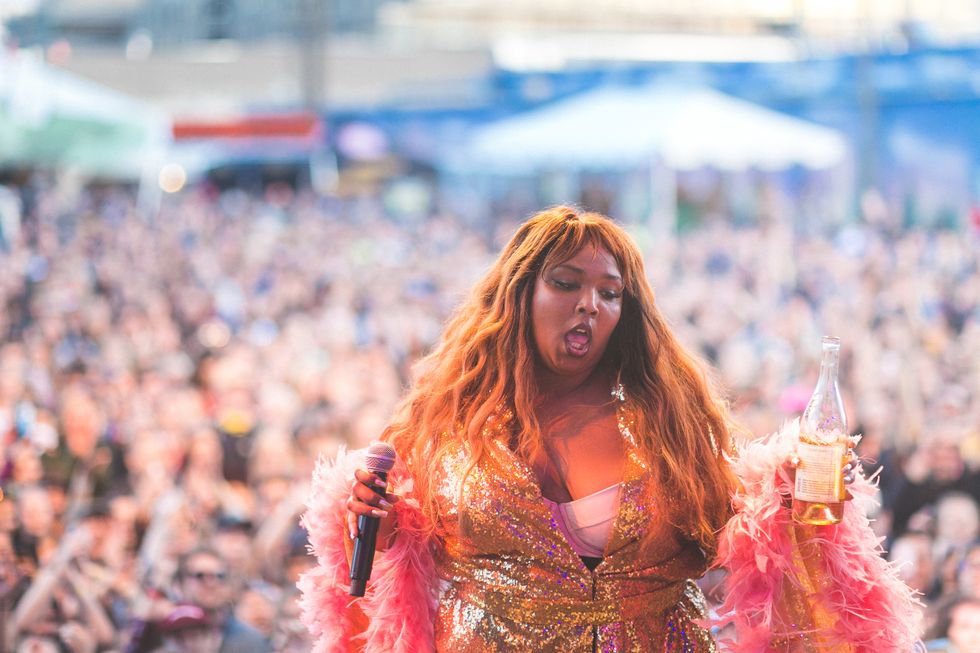 song recommendations: "Juice", "Soulmate"
Like Kacey, Lizzo has quickly topped the charts in the music industry with her incredible girl power songs which just make you want to dance and go off. She is especially well known in the Tiktok industry (which I am ashamed to know that fact). Her most popular song Truth Hurts you can be sure to hear this year, but here are two more hits that are just as thrilling and that you need to hear.
Guns N' Roses
song recommendations: "Welcome to the Jungle", "Live and Let Die"
Embarasingly enough, in all honesty I think before writing this article I had only heard one of this groups songs in my lifetime despite their famous and easily recognizable name. And yes, of course, that song was "Sweet Child O' Mine" (which is a great song by the way). Nevertheless, in pursuing my research for this article I had the chance to listen to a few more songs by this artist and here are two others I recommend.
Tame Impala
song recommendations: "The Less I Know The Better", "Borderline"
In the same case as above, I have heard Tame Impala's name over my years but have never pursued the opportunity to listen to him until now. I will say that I was surprised by my quick liking of this one-man-band. The song, "The Less I Know the Better" is one of his most well known, and yet I hadn't heard it before. I also recommend listening to one of the newest songs "Borderline". His music is relaxing but also still fun and unique.
Dayglow
song recommendations: "Can I Call You Tonight?", "Run the World!!!"
This is a fairly new band artist which I had the lucky opportunity to get to see perform this past year and which I am almost certain will make it big very soon in the music industry. He was the winner of Austin's Battle of the Bands and has done great things since then. I saw them perform with The Band Camino, and they have a somewhat similar vibe to them. Definitely recommend seeing this artist if you get the chance
The Band Camino
song recommendations: "Less Than I Do", "Hush Hush"
The Band Camino is one of my personal favorites on this list and who I have gotten to see in concert before. I know most of their songs, and here are some of my personal favorites to listen to if you are wanting to expand your music taste and get to know them. They just released a new album which you can be sure to expect at least a couple songs on their setlist from. Each of their songs is equally incredible and I definitely recommend them.
Bea Miller
song recommendations: "Like That", "S.L.U.T."
LANY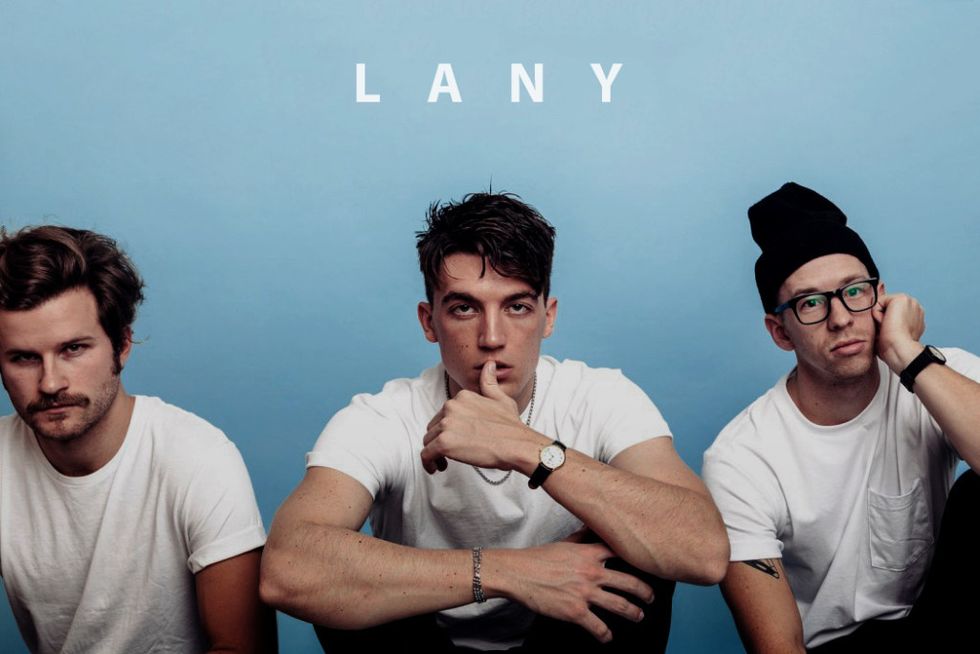 Song recommendations: "If You See Her", "13"
I love this group, and they remind me a bit of the Band Camino in the kind of listeners they attract. All of their songs are equally as well written and capturing, and you won't have any problem getting immersed in their music. Some of their most popular songs include ILYSB and Malibu Nights, which are great for if you haven't heard them yet before. If you've heard them before but want to learn more, try out these two songs as well.
Tyler Childers
song recommendations: "Lady May", "Whitehouse Road"
This artist is more on the country acoustic side, which is a refreshing change from a lot of the pop type artists and offers a good variety. His most well-known song is "Feathered Indians", which I highly recommend and is a fun song to sing along to if you know it.
Madison Beer
song recommendations: "Home With You", "Teenager In Love"
Briston Maroney
song recommendations: "Freakin' Out on the Interstate", "June"
I was introduced to this artist by a friend about a month ago, and have quickly grown to enjoy his music. His music is the perfect driving kind of music playlist for me as it is a mix between slow acoustic and faster paced beats and I love it. He is still a new artist but I am so excited he will be performing this year. Give him a listen!
The Japanese House
song recommendations: "Saw You In A Dream", "Worms"
This is a very original group and each song is unique. They have a very chill vibe with a little electric kick and they continue to surprise me. I really enjoy this group, and hope to continue listening to their music and learning more about them, as I am still new to their music.
Caamp
song recommendations: "All The Debts I Owe", "By and By"
This band is also one of my personal favorites. Their songs are beautifully acoustic. If you get a chance to listen to more of their songs, I highly recommend it! Their most popular song, Vagabond is a great one to listen to if you want to get a feel for this band.
Judah And The Lion
song recommendations: "Why Did You Run?", "Over My Head"
Mumford and Sons
song recommendations: "Little Lion Man", "Guiding Light"
Known for their folk-like beat and fast acoustics, this band will be incredibly fun to witness. "I Will Wait" is one of their most famous songs, but they have so many others as well. They are fun to sing along to and get lost in the instruments when you know their songs. Each song is very different but easy to pick up on!