The Electronic Entertainment Expo, or E3, is one of my personal favorite times of the year. I love hunkering down to watch all of the E3 press conferences. As an avid gamer, there is nothing better than the excitement and anticipation that comes right as an E3 conference is starting. The days that follow with new gameplay and a flooding of news stories can easily be compared to the giving that happens at Christmas. With so much excitement already building for E3, let's take a look at some of the most promising expectations for E3 2017.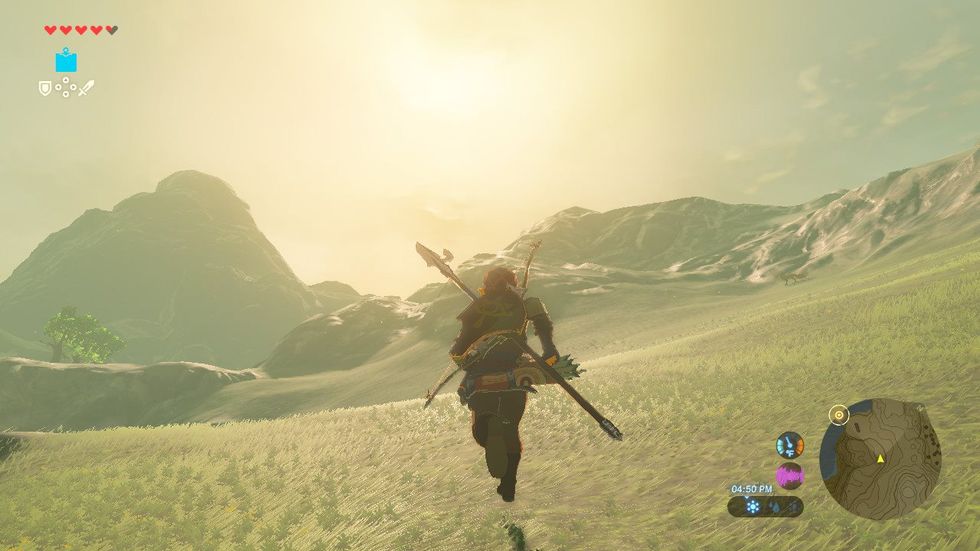 As a huge PlayStation fan, I can't help but fully expect Sucker Punch Productions to unveil their new game. Sucker Punch has been quiet since August of 2014, and it is high time they show off what they've been working on. Beyond Sucker Punch, I don't know how many surprises Sony could possibly bring to the table. With God of War, Detroit: Become Human, Spiderman, Knack 2, Gran Turismo Sport, Days Gone, Dreams, The Last of Us Part II, and Death Stranding all waiting for release dates, we should hopefully receive new trailers and gameplay in addition to a couple of release dates for these games. I expect God of War and Gran Turismo should definitely get a release date at E3, as well as potentially Dreams.
Beyond that, I expect Sony to announce a fair share of new PSVR games. Although those games might not have a strong presence at the press conference, there should be a good coverage of new VR games throughout the week of E3. As for PS4 games, Bloodborne has heavily been hinted and rumored to be receiving a sequel. In fact, this E3 could contain many sequel announcements for IPs that originated on the PS4. Bloodborne 2, a new Until Dawn, and a sequel to The Order: 1886 could all become a reality. Heck, even an expansion for Horizon Zero Dawn could be announced! PlayStation already has so many games cooking, and it is very possible that they shoot for a "Year of Dreams 3" at E3 2017.
Ubisoft has attempted to jump ahead of leaks by announcing Far Cry 5, a new Assassin's Creed, and The Crew 2 ahead of E3. Typically, Ubisoft has terrible luck with their games leaking a few weeks ahead of the planned official announcements. Going into E3, Ubisoft's plan appears to be fairly laid out. With coverage on the previously listed games, as well as South Park: The Fractured But Whole and presumably Just Dance 2018, Ubisoft shouldn't have too many "out of left field" surprises. Of course, we could always receive a new IP or a new Splinter Cell game, but Ubisoft still looks to be pretty solid.
Microsoft will definitely have an interesting E3. Although I'm not a follower of Xbox, I like to keep up on all of the video game news. Undoubtedly, Microsoft is going to focus on Project Scorpio and try to sell gamers on why it is going to be great. Whether this includes new IP or more timed exclusives, this is the most curious and anxious I've been to watch Microsoft's press conference in all of the years I've followed E3.
Nintendo should also have a very interesting showing at E3. Although they are aren't doing an official press conference, their special Nintendo Directs are enough to satisfy any follower of Nintendo. The biggest rumor, and hope, is that Super Smash Bros. for Wii U is ported over for the Switch. With Splatoon and Mario Kart 8 both being ported over, it only makes sense that Smash Bros. is ported as well. Smash was a huge success for the Wii U, and with the success of Amiibo, having Smash Bros. on the Switch only adds to the belief that Nintendo will announce Smash Bros. for Switch at E3. As for other announcements, Nintendo could potentially dig deep into the barrel to bring beloved franchises to reboot or introduce new entries into the Switch library. The online services for Switch might get some new light, and new info for Arms and Splatoon 2 could emerge, as well as Super Mario Odyssey. Other than that, Switch could maybe get news of a virtual console, which would be fantastic. Nintendo's full attention should be on the Switch and announcing new games.
To wrap it up, here are the greatest predictions I hope will come true for E3 2017.
Gran Turismo Sport & God of War receive a 2017 release date.
Super Smash Bros. is announced for the Nintendo Switch.
Sucker Punch Productions' new game is unveiled with gameplay.
PlayStation's press conference comes with at least five or more release dates.
The new Assassin's Creed will be fully revealed with gameplay and a release date.
Super Mario Odyssey will receive a large gameplay demo.
A sequel to Until Dawn or The Order: 1886 is announced.