Since her debut in 1983, Madonna has remained within the public eye for over three decades. Through constant reinvention with each decade, Madonna has managed to sustain her career as well as keep the public talking with her controversial music videos, live performances, and her humanitarian efforts.
Theatrics aside, Madonna is the perfect example of a woman carving out a place for herself within a male-dominated industry. Without her (and many others) we wouldn't have the amazing women that we have in the industry today. So, join me for a look back at the Material Girl's career as well as her ten best songs*.
*I will be primarily focusing on her songs from 1984-1992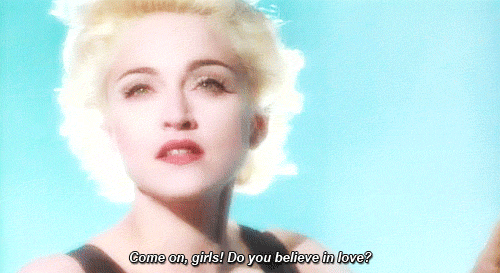 "Express Yourself" was the second single to be released off her 1989 "Like a Prayer" album. The song has been heralded as a feminist anthem by both critics and scholars alike, noting the "masculine" person that Madonna adopts in the video. The song encourages women to "express themselves" (hence the title) when it comes to their relationships with their significant others. Although fancy cars may go very fast, you know they'll never last as long as love does.

"Papa Don't Preach" would be the first song in which Madonna would reinvent her image as well as her sound. The debut single from her third studio album "True Blue", "Papa Don't Preach" tells the story of a young woman who must make the difficult decision to tell her father she is having a baby. Critics praised the song's musical composition as well as Madonna's stronger vocals. Upon its release, it became the "song of the summer", staying at number one for two weeks. It became Madonna's fourth number one single in the US.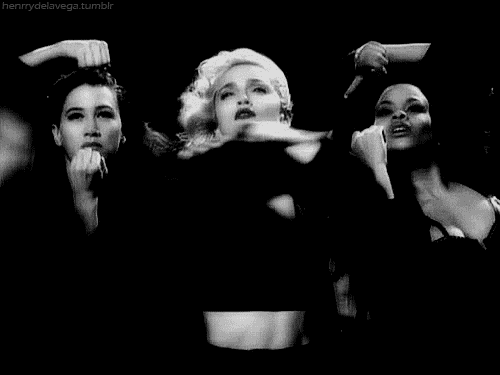 "Vogue" comes to us from Madonna's "I'm Breathless" soundtrack album. Released in 1990, this song brought the art of "voguing" from underground gay culture to the spotlight of the mainstream. The music video has long since become iconic, with everybody from comedians to "Glee" parodying it in one way or another.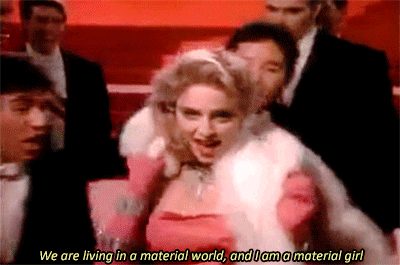 If I could describe the '80s obsession with excess in a song, it would have to be "Material Girl". Simple, yet musically complex, the song was the second single to be released off of her "Like a Virgin" album, making her into a household name. The video pays homage to Marilyn Monroe's number "Diamonds Are a Girl's Best Freind" from the 1953 film "Gentleman Prefer Blondes," first of many homages the singer would pay to the actress.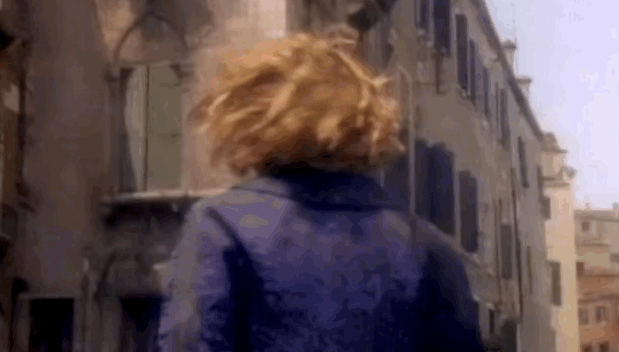 It would be absolutely criminal not to include this career-defining song. The lead single off of the album of the same name, "Like a Virgin" is about the way a new experience, especially in love, can make one feel like a virgin. Now, it wouldn't be a Madonna song without the controversy, right? The song came under fire after Madonna performed the single at the first ever VMA awards while wearing a white wedding dress and grinding upon the stage. That moment was the first of many where Madonna would absolutely send the world into shock.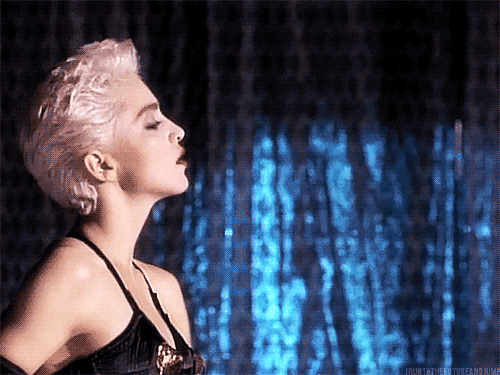 The second single from "True Blue" would only capitalize upon the success of its predecessor. Lyrically, the song is about Madonna encouraging her lover to open himself to her so that they may form a deeper emotional (and sexual) connection. The song would later be used to open the "Who's That Girl" world tour in 1987.

"Like a Prayer" marked a turning point in Madonna's career where she matured from Pop Diva to mature artist. The song itself touches on Madonna's relationship to her religion, Catholicism, and the way it has shaped her throughout her life. The video struck a nerve with religious groups because of its religious iconography and burning crosses. The Vatican even called for a boycott and Pepsi dropped its endorsement deal with Madonna because of the controversy surrounding the song.

When this song was released in 1992, the public thought that Madonna had gone too far. To add even more controversy, the single was released along with Madonna's now infamous "Sex" coffee table book. Taking on the character of Mistress Dita, Madonna encourages her listeners to give into their sexual desires and fantasies, no matter how dirty they are.

Coming off of her eponymous debut album, "Borderline" was the second hit single of her career. The music video was also her first video to be regularly played on MTV, turning her into one of MTV's original video stars. The song would become a perennial favorite amongst her fans and critics alike.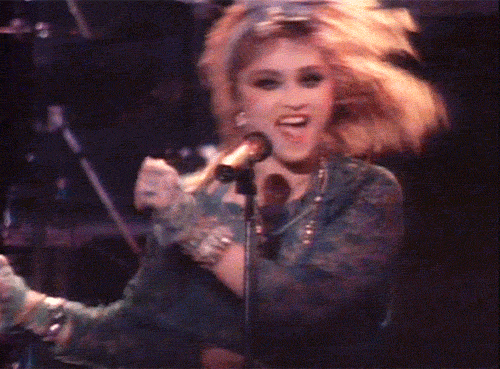 Written and recorded for Madonna's first major film "Desperately Seeking Susan," the song would go on to become a major hit on the Billboard Hot 100 Dance chart. The song would be also be included in almost all of Madonna's world tours due to its immense popularity. A party is incomplete without this classic since it brings almost everyone to the dance floor in complete ecstasy.