This person is well-known throughout the entire world. At least once a week, this individual gets up on stage and teaches the world how to be a better person; they empower us to empower others. Their social media posts get more likes than all of the students on our campus combined. Am I talking about Pope Francis or Beyoncé? That was a trick question, because I was talking about both. Queen B and the current Sovereign of the Vatican City are two inspiring public figures who share similar values, and because they are both generally seen as positive influences, they validate the ideals that they both preach and teach about.
1. Both believe in the power of forgiveness!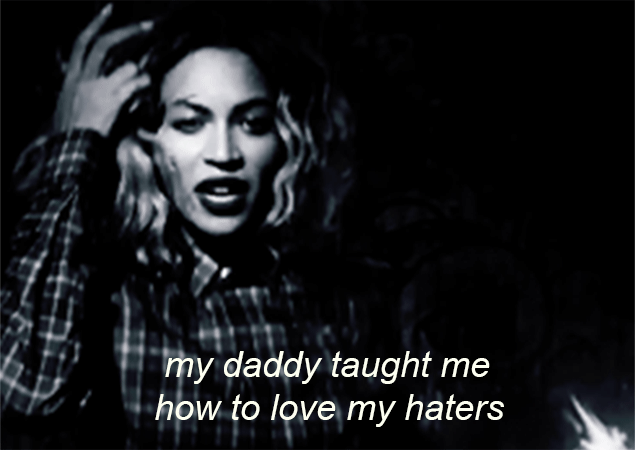 As the public saw in "Lemonade", Beyoncé illustrates the powerful effect that forgiving Jay-Z has had in her life. Most women would never forgive their husband for sleeping with another woman, but Beyoncé (being the Queen that she is) forgave Jay-Z, and produced a work of art that centralizes forgiveness within love. Similarly, the Pope calls for forgiveness in Christians. On May 11, he tweeted, "What we say and how we say it, our every word and gesture, ought to express God's compassion, tenderness and forgiveness for all."
2. Beyoncé and Pope Francis release culturally important work that sends the public into a frenzy.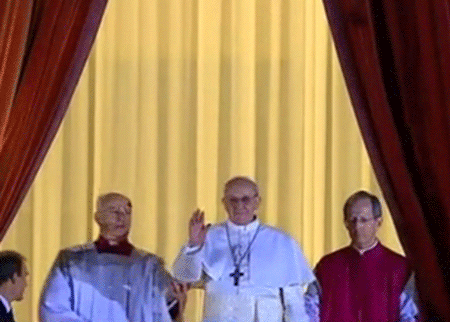 Beyoncé drops albums. Pope Francis drops encyclicals. The former and the latter are always straight fire.
3. They both believe that we are flawless.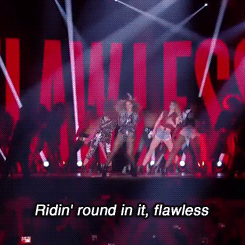 Pope Francis believes that, with Jesus' ultimate sacrifice, we have been made flawless in the eyes of God. Likewise, Beyoncé sings, "You wake up, flawless / Post up, flawless" in her song "Flawless". Ladies and gentleman, you are flawless.
4. Female empowerment is their forté!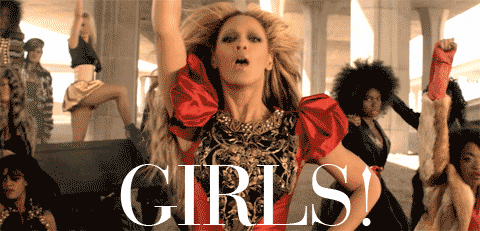 It's no secret that Mama Yoncé believes that women are equal to men, Just listen to "Run The World (Girls)" if you don't believe me. On the other hand, it's sometimes difficult to think that women are as appreciated as men in the church. However, in this article, Pope Francis "opened the door to the debate and the possibility of ordaining women [which] is groundbreaking." This shows that he is empowering women in the church just as Beyoncé does for the secular world.
5. They're allies for gays and lesbians.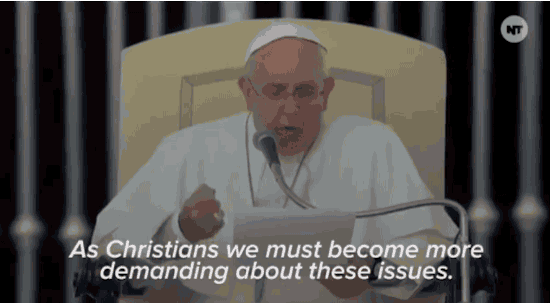 Almost everybody has heard the famous quote from the Pope: "If someone is gay and he searches for the Lord and has goodwill, who am I to judge? We shouldn't marginalize people for this. They must be integrated into society." That outlook is shared by Beyoncé who promoted marriage equality in her latest Super Bowl performance as well as in her video Lemonade (which if you have not seen, you should watch immediately).
6. Both dress in extravagant attire.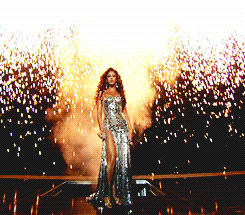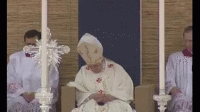 7. Pope Francis and Beyoncé both think that love is the most powerful force.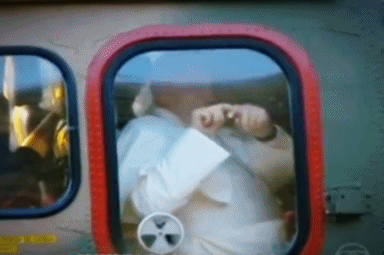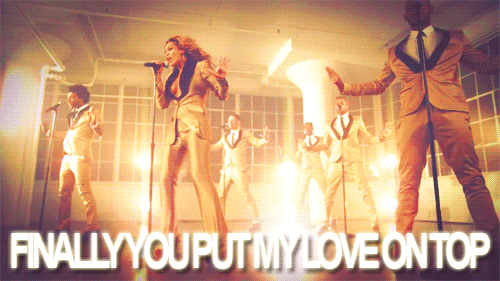 In Beyoncé's song, "Love on Top", she celebrates the man who finally puts her love first, and she sings it soulfully. Pope Francis does the same by celebrating the man who puts all of our love on top-- Jesus.
These two beloved individuals are influencing our world in incredible ways; they're advocating for equality, encouraging forgiveness, and exalting love-- all the while looking fabulous as they do it.