As I write this, I am sitting cross-legged on the floor of the Ritsona refugee camp's warehouse. My shift having ended hours ago, I find myself still toiling in the hygiene room. Camp is a lot grimmer than when I was here in August. Tensions are extremely high, it is cold, and issues I thought were noteworthy in the summer seem laughable now. Every day is a fight against circumstance in doling out basic needs to the residents, and my organization is the face of this distribution. The food, supplied by the Greek military, is largely inedible, nutritionally vacant, and the basics (bread and milk) are never enough for the rapidly growing population (150 new residents sprung up us last week).
Echo100 Plus, the organization I work for, is small and honest, the volunteers, founders, and coordinators being some of the best people I have ever met. We run the warehouse, are in charge of distribution of necessities to the camp, and because of our job, and the Greek situation at hand, are consistently the face of the dehumanizing elements of being a refugee. This is something I had not initially mentally prepared myself for. I do not blame any frustration directed at me, as I, too, am extremely frustrated. There is an intense sloughing off blame and lack of compassion within the Greek military, government, and even the local police.
I am constantly being forced to tell people 'no.' No, we cannot give you milk for your children. No- you cannot have one extra donated sweater. No, there will be no bread with your shitty dinner tonight. This is entirely saddening, and then coupled with the guilt of feeling sad at all when I am of exorbitant privilege, I am supplied with constant ethical dilemmas to quietly obsess over. We are, of course, only able to distribute things if there is enough for it to be fair for all the residents. I collected and dragged 100 pounds of donated winter clothing for the residents, which will sit in back stock until we have enough to evenly distribute. I realized that what I thought was an extreme amount of clothing would only outfit 1/12 of the camp. Ugh.
This holistic approach is correct, without a doubt, but can take a mental toll. I have had to rethink what it is to be compassionate, as I have taken it upon myself to make it my job. Yes, I am a poet, a sentimental sap by nature, but I have work to do. I cannot fall victim to lamentation. I realize now that because it is dutiful, I can no longer be soft-hearted in my compassion, and humanitarian work is wrought with paradox.
---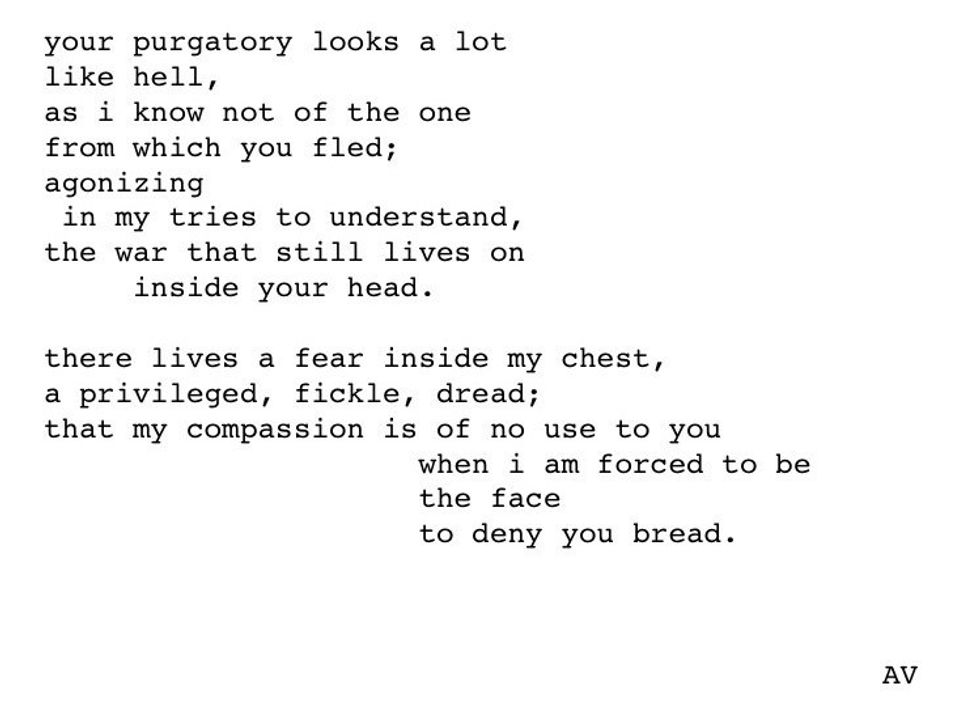 ---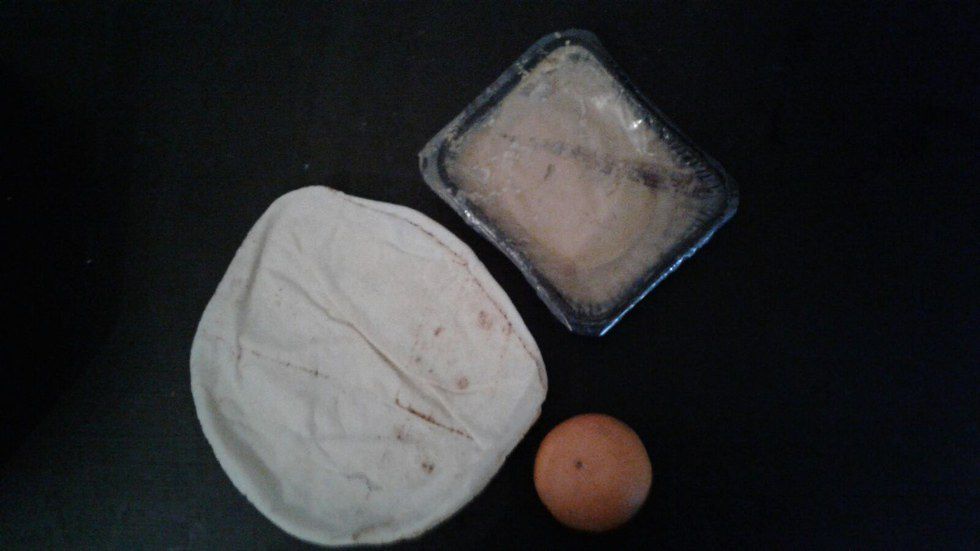 Dinner at Ritsona.