While you are sitting at home or talking about vacation spots for the winter or upcoming summer, ever think about the lovely country of Armenia? Probably not and that's OK! Most "non-Armenians" do not think about going to Armenia for their break. Most people would pick a sandy beach or somewhere sunny over anything.
Nonetheless, let me tell you why you should re-consider your plans if you have any for vacation.
Yerevan, the capital of Armenia is the upcoming and modern city for visitors and several businesses. It is an amazing and extravagant city holding stores such as Burberry, Nike, Emporio Armani and more. It also has small boutiques and beautiful streets modeled as if you were walking through Europe.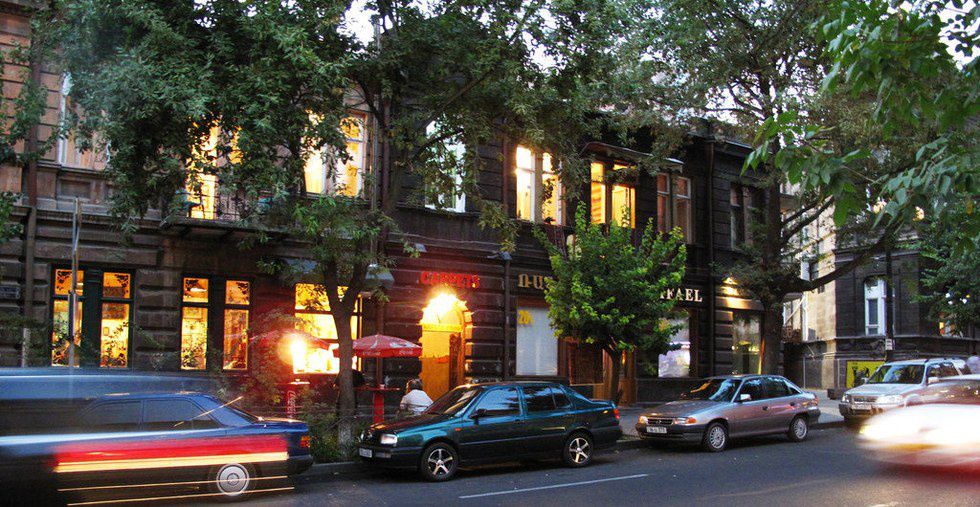 If you are a not a meat-lover, I suggest that you stop reading this article right about now because Armenia is popular for its meaty food. To quote "My Big Fat Greek Wedding," when Aunt Voula says, "What do you mean he eat no meat?" and then says, "Oh, that's OK. I make lamb" sums up what any Armenian would say to you in Armenia if you told them that you do not eat meat. I suggest trying as many restaurants and cafe's in Yerevan and exploring the different food options.
Ah … now comes the fun part ...
The Republic Square of Yerevan. The ultimate hot spot for tourists and Armenians living in Yerevan. It is the center of the city and what a fun one it is. At night, especially during the summer, there are concerts, light shows and more. It is an area of the city that you wouldn't and couldn't miss. There are several cafes in the area including Marco Pollo, Jazzve, Square One, Diamond and Ararat.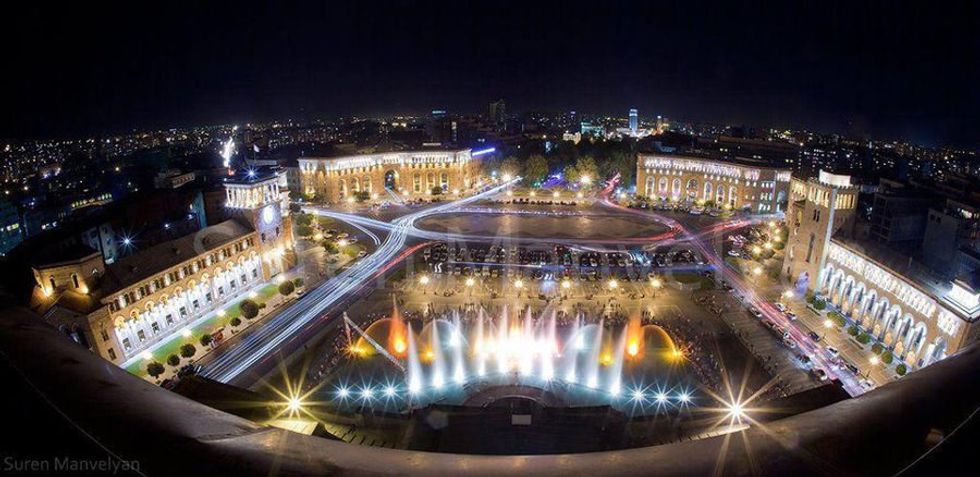 Another favorite destination in Yerevan is Vernissage. Vernissage is an outdoor market that takes place every weekend where you can buy paintings, Armenian dudek's, icons, carpets and much more.

The Genocide Memorial Complex in Yerevan — known as Tsitsernakaberd — is a memorial dedicated to the 1.5 million Armenians who were killed in the Armenian Genocide by the hands of the Turkish government. The memorial is located on a high hill and is a beautiful sight. The entrance has tear-jerking old Armenian music playing with a monument placed straight ahead. The memorial is a must-see, for it truly outlines the meaning for many Armenians living around the world. It symbolizes the struggle, fight and dedication of the Armenian people.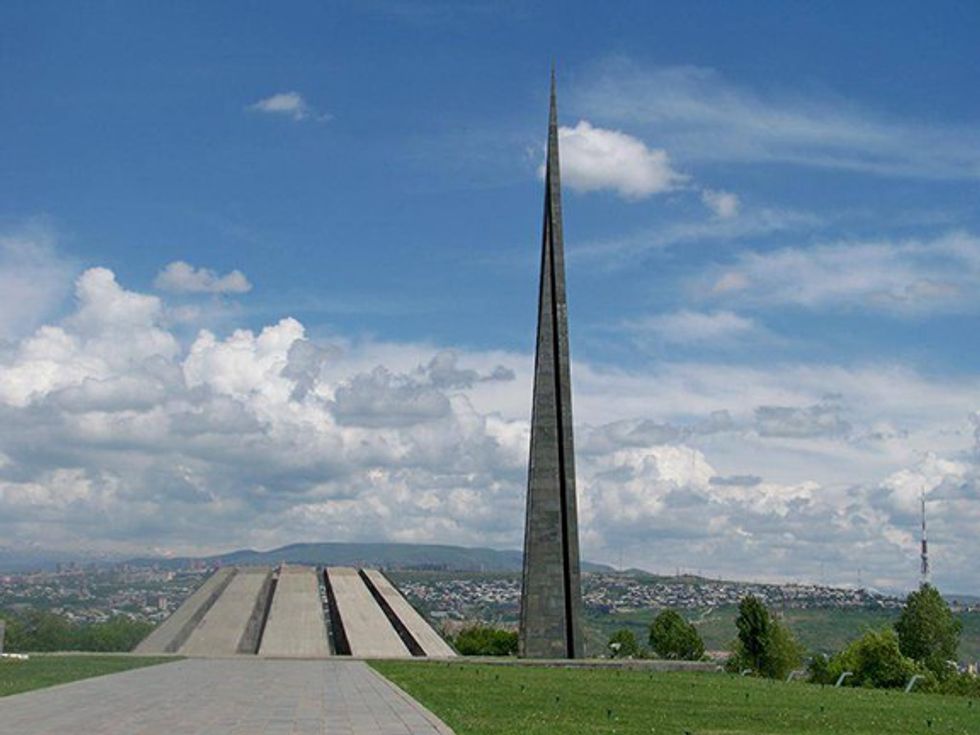 Alright, I know that this is a short synopsis of Yerevan, but there is so much in Armenia that is so beautiful and truly breathtaking. Armenia is home to 1,001 churches. It is home to several monasteries and ancient sites. Armenia was the first nation to adopt Christianity. It is a sacred country and therefore, tourists need to visit it sometime in their lives.

So, if I can't persuade you, maybe Kim Kardashian can. Her experience was recorded and shown on her show, "Keeping Up with The Kardashians" as a two-part episode.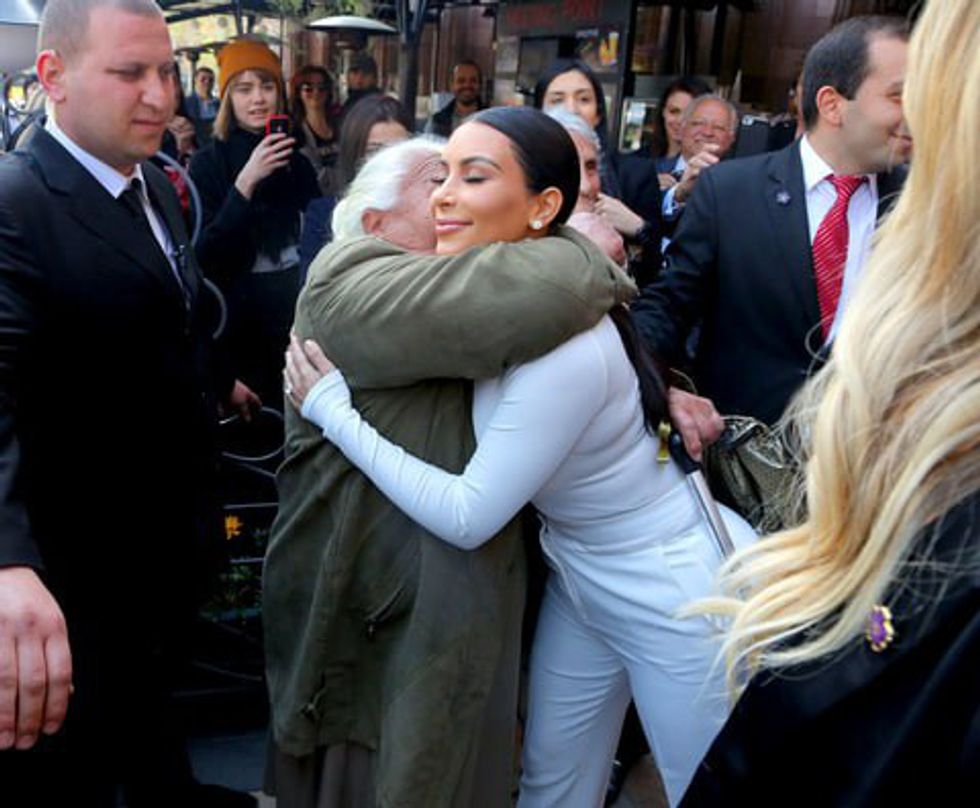 So, watch it, enjoy it and get yourself to Armenia because you won't be disappointed.