With the release of "Incredibles 2" on June 15, 14 years after the original was released, I've realized that besides "Toy Story" and "Cars," there hasn't been any sequels to Pixar movies. "Toy Story" and its sequel were amazing but the release of "Toy Story 3" and the announcement of a fourth one has kind of pushed the franchise to its limits for me. And "Cars 2" was definitely more of a cash grab than anything, with its follow-up being a slightly more redeeming movie but still used for more of Disney's promotion of Cars Land and of "Cars" toys.
Recently, the director of both "Incredibles" movies, Brad Bird, stated in an article with IGN that he "had a story [he] wanted to tell" with "Incredibles 2," as opposed to the cash grabs that other Pixar sequels have felt like. Well, if Pixar ever wants sequels to some of their films, here are some sequels I want to see told.
1. A Bug's Life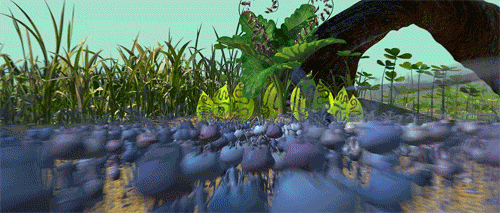 Flik
Giphy
This is such an underrated Pixar movie, in my opinion; maybe it's because it came out in between the first two "Toy Story" films, so it's always overlooked as a great film. It has such great themes about banding together for the common good, recognizing talents in others, and survival of the fittest, not just physically but mentally. I think it would be really interesting to see more engagement with outside forces against the ant colony, especially if it was human-related. Are ants interested in anything that has to do with humans? Are they aware of the threat that humans can pose to them? I think a sequel about the destruction humans can have against nature and how nature probably doesn't want to be overtaken could be interesting. Kind of "Bee Movie"-like but hopefully less literal communication between bugs and humans.
2. Monsters Inc.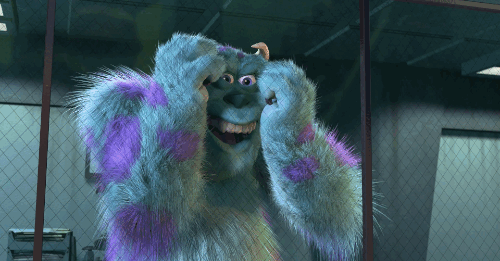 Sully
Giphy
Although I loved "Monsters University," the cliffhanger at the end of "Monsters Inc." is something I will never be able to get over. The prequel was fun and cute, and it actually showed an interesting development at the end of the movie that proved to audiences that not finishing school doesn't mean the end of your career. There are other ways to move up in the world and one day you may be able to truly establish yourself in your profession and make an impact. That still does not excuse the fact that I don't know whether Boo and Sully truly reunited. I need my sequel in the form of an in-depth analysis about their relationship, whether other people in Boo's life know about her adventure, and how humans will deal with knowing that there is a parallel universe to ours where monsters live. Maybe not that intense, but I still want to know what follows that iconic ending.

3. Ratatouille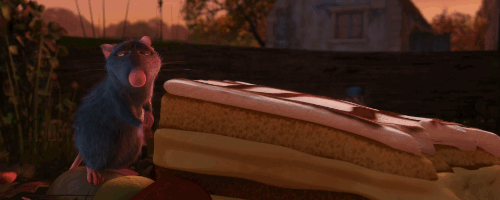 Remy
Giphy
Although the movie ended on a solid note, I feel like more could be told about the relationship between rats and humans in a sequel. At the end of "Ratatouille," we see Remy running his own restaurant that caters to both humans and rats. Does this imply that, because of the name of the restaurant, La Ratatouille, and the decal in the window of a rat, that humans have accepted that a rat can make good food and is aware of all that goes into cooking? What kind of world is that exactly? Are there bakeries run by bunnies or car shops run by alligators? Is there any doubt about whether we should give animals more legal status as contributors to society and economy? Are animals okay with showing humans what they can truly accomplish? I want a sequel that maybe doesn't focus entirely on Remy and Linguini, but maybe shows another story about animals becoming more human-like.