Fall is packed with so many fun things to do ranging from anything outdoors to indoors. There are always some things however, that I find unique to my fall experience due to the high school atmosphere. Some of the most classic and easy fall activities can be used as cute date or even unique hang out ideas for you leisure!
---
1. Watch the sunset on your roof.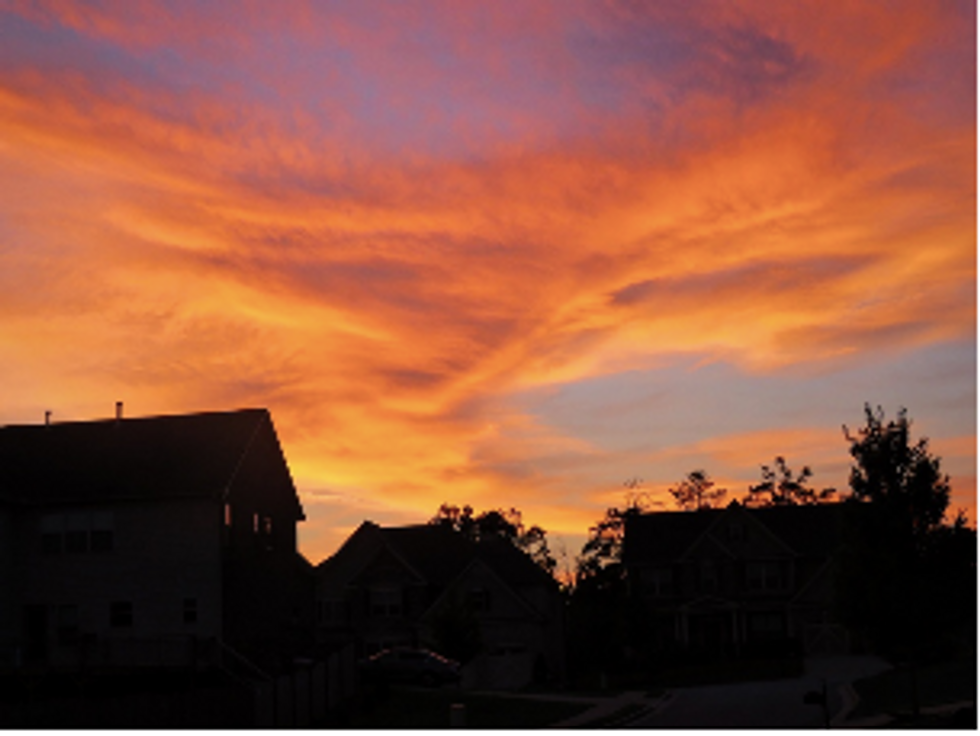 Believe it or not, this picture was taken from the roof of my bedroom window. Of course, make sure you are safe and have parental permission before climbing out onto your roof, but watching the world from above, especially when the sky changes color is a different take on everyday life. It provides an almost magical appeal.

2. If you live in Suwannee, a picnic at Sims Lake Park is perfect!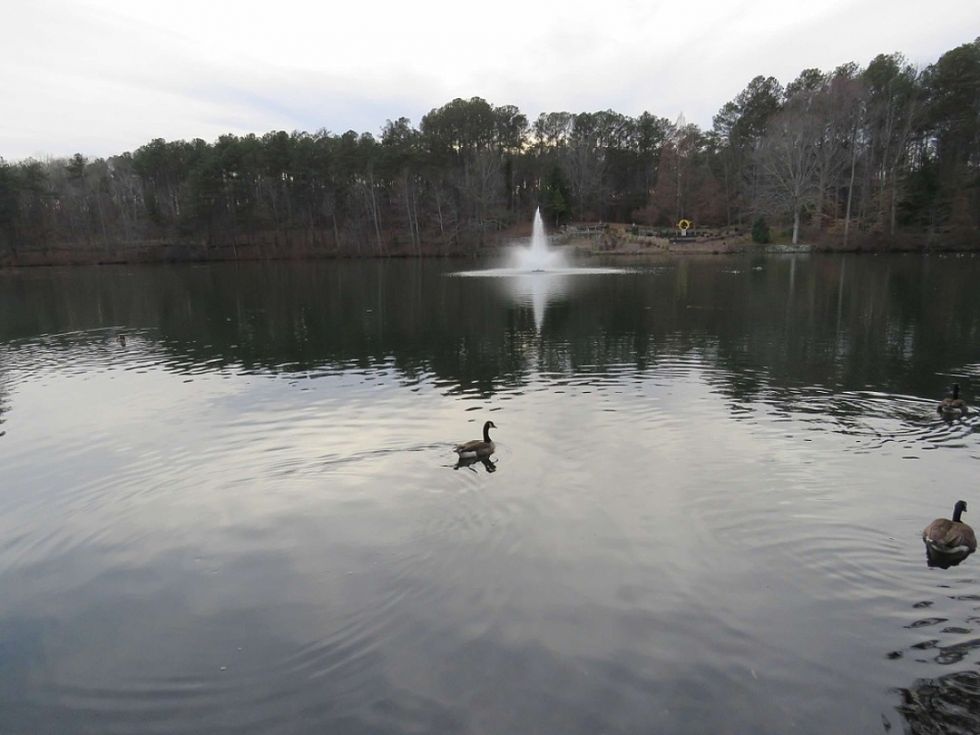 I have spent countless years of my childhood watching the giant fountain in the epicenter of the park spew water as the ducks floated around it and up through the creek. After running through the trail and grabbing a quick snack, I would dip my feet in the crisp cold water. Sims Lake Park truly feels like home, and it is essential in creating the perfect fall experience.

3. The Cumming Fair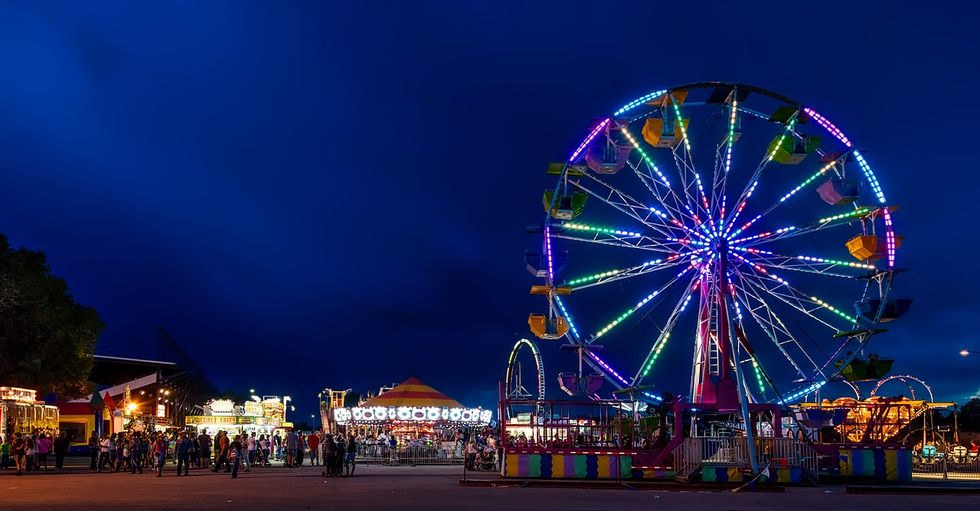 While it may seem overrated, loud and smelly the fair has its perks! Where else can you see a giant petting zoo, an abundance of fried food and fun booths? The most classic ride is the Ferris wheel. Even if you have a fear of heights, I greatly encourage you to try to overcome it by a short spin on the Ferris wheel. There's a certain wonder in having the perfect bird's eye view of the world.
4. Go to homecoming!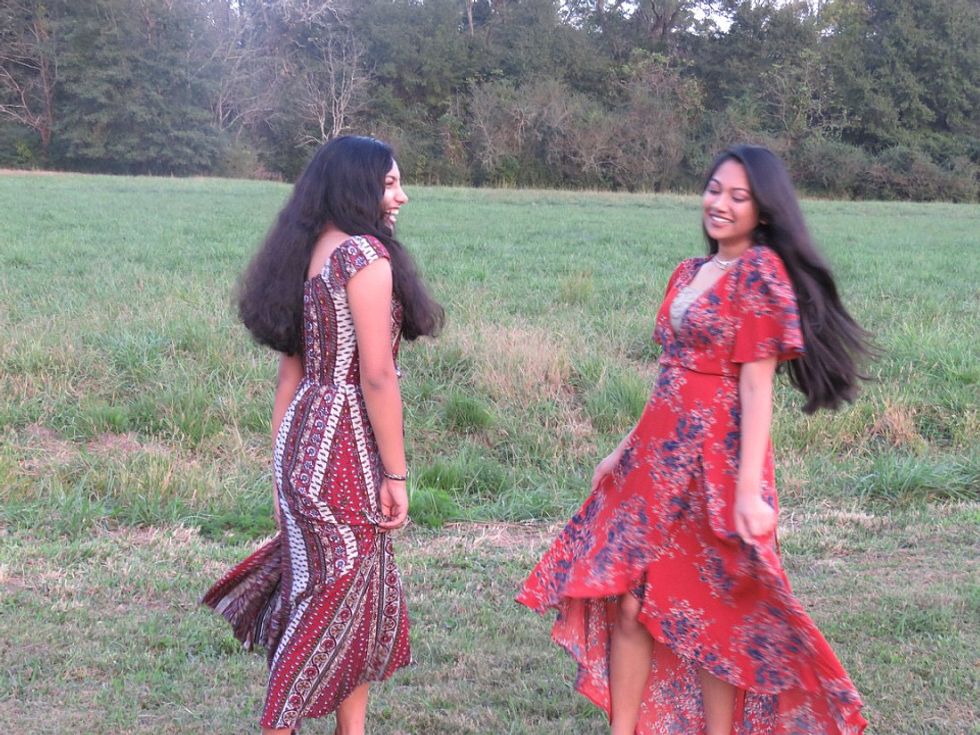 Try to show some school spirit and go to homecoming. It's a great way to get friends together to take pictures, eat out, and pamper yourself. It's your day to get dressed up and be a kid. It's also fun seeing some of your teachers let loose and break it down. I promise homecoming might seem lame now, but you will regret not going when you are a senior in college reminiscing.

5. Try the seasonal flavors at Bruster's.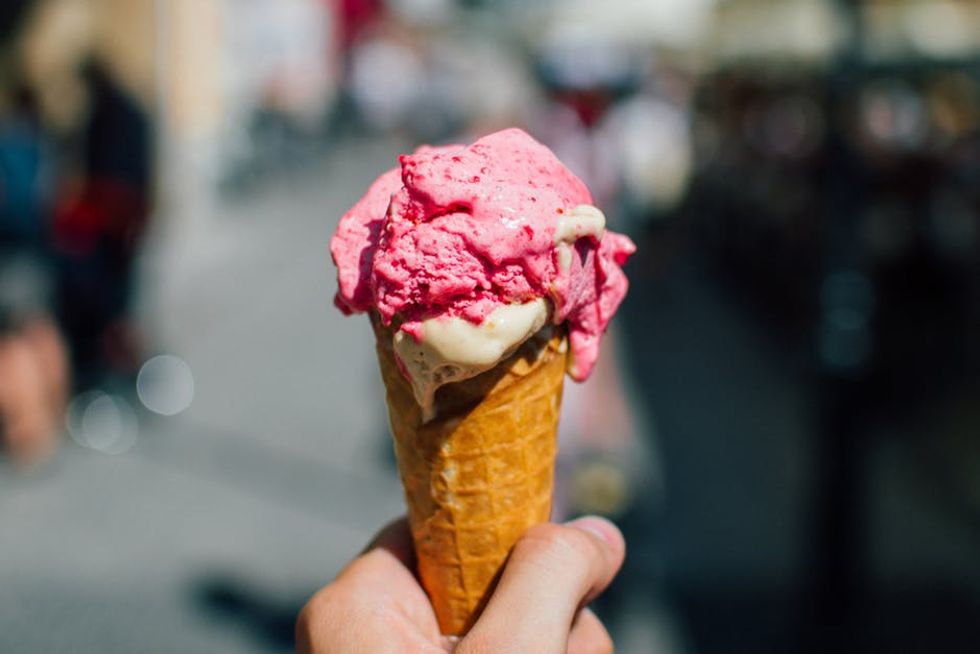 I am a true adventurist when it comes to trying new types of foods and flavors. Bruster's ice cream always make fresh ice cream classics, but one thing I love the most about them is their seasonal picks. Every fall they come out with new flavors such as cinnamon bun and pumpkin pie ripple
6. Try out a Haunted Corn Maze!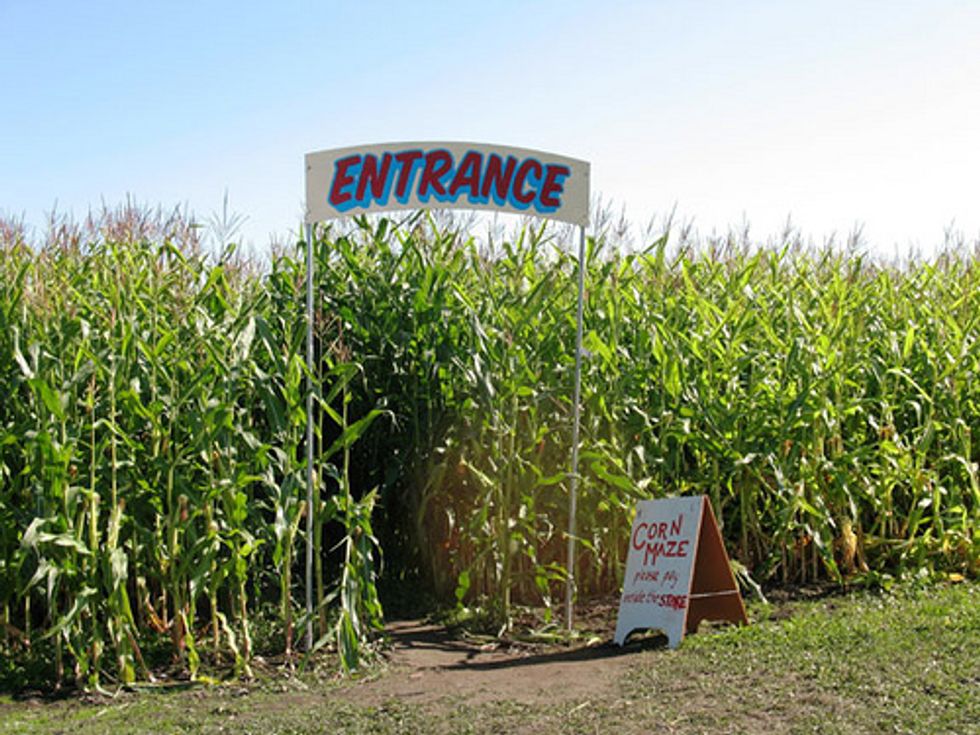 I have never actually been to a haunted corn maze, but I am planning to with some co-workers before the end of October. It is the time to bust out the flannel and leg warmers for the cute fall pictures to come.
7. Forget spring cleaning, start fall cleaning.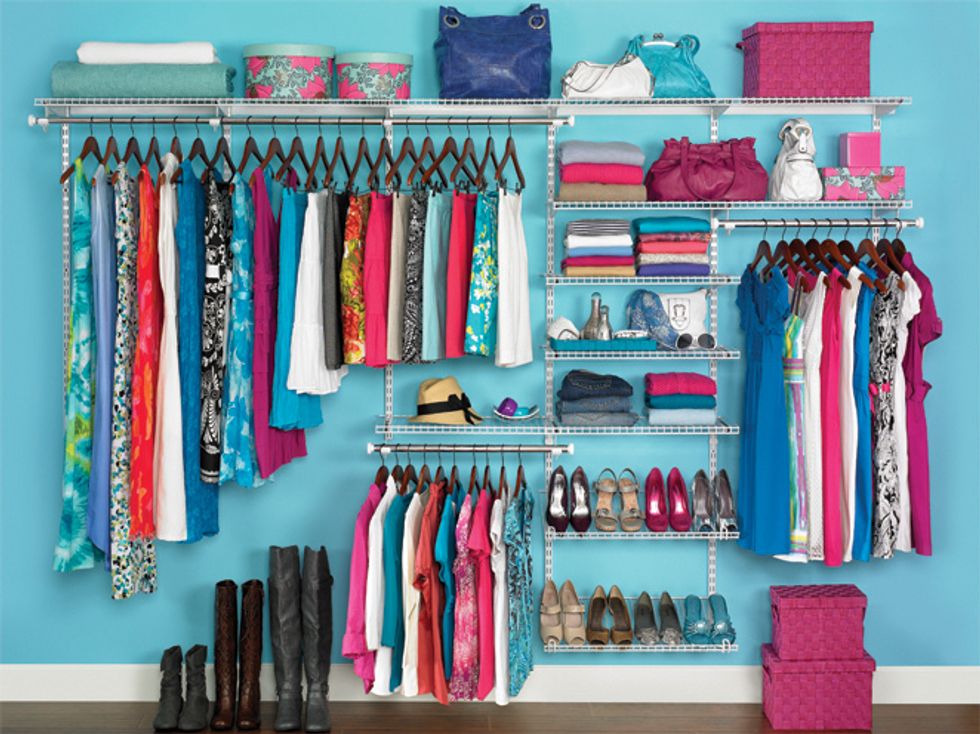 As boring as it sounds, fall cleaning mostly pertains to switching out the clothes in your closet. Switching from spring to sweater weather is an important part of fall, and you need to make sure that you have all your clothes tidy and organized for the colder weather.
8. Forget pumpkin spice everything, and start purchasing apple spice!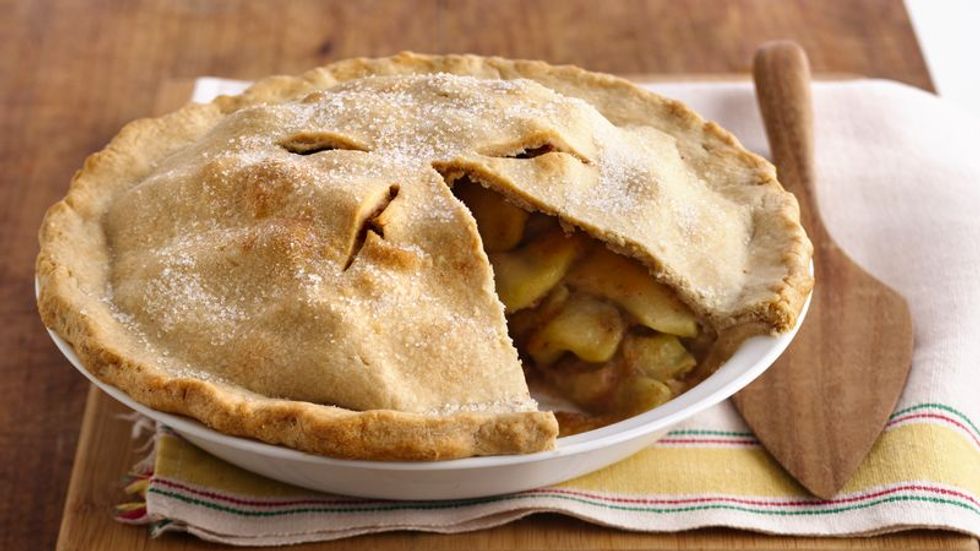 With the pumpkin spice craze, people start forgetting the more classic flavors of nutmeg, cinnamon and apple. Apple cider, apple pie and apple crumble is far superior to the overrated artificially flavored pumpkin spice products.
9. Visit the abandoned school building behind Lambert.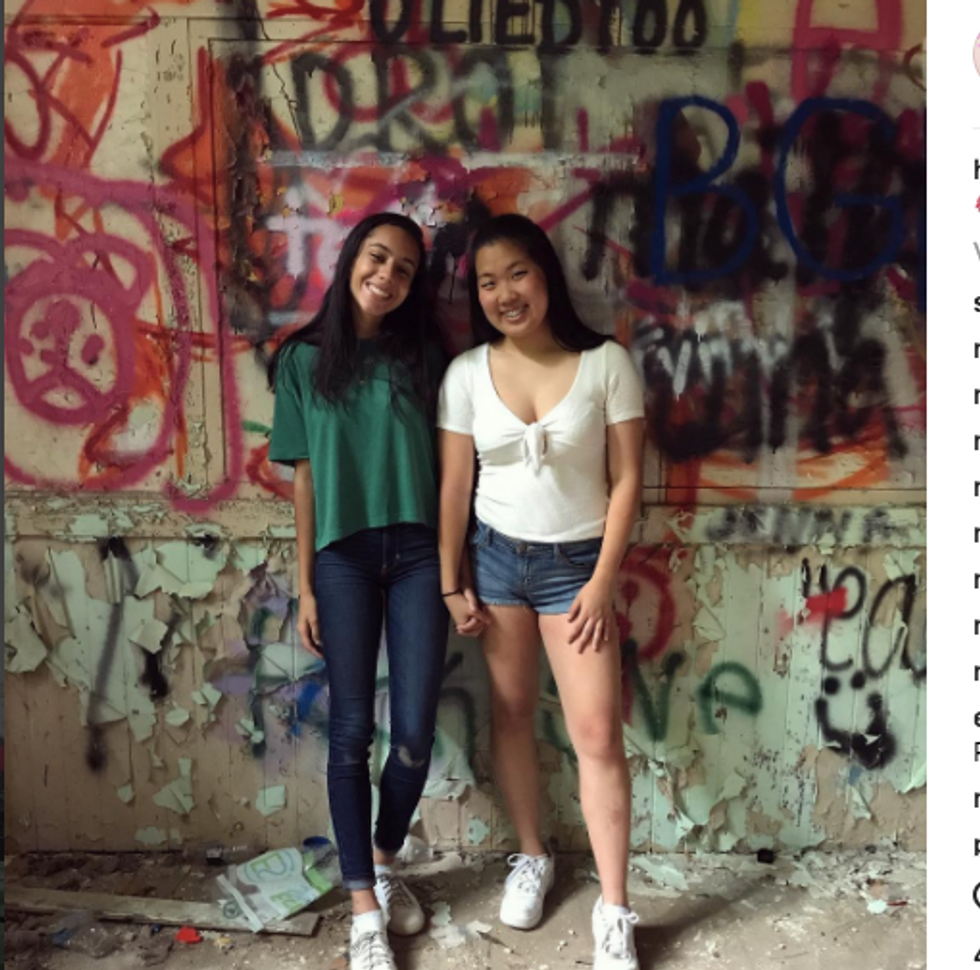 The old Sharon Elementary school building is a famous local attraction due to its eerie feeling and interesting graffiti. Its really interesting to see how such an old piece of Cumming history has turned into a popular culture, modern infestation of teenagers and graffiti. It perfect for Halloween and to take pictures with friends.
10. Learn astronomy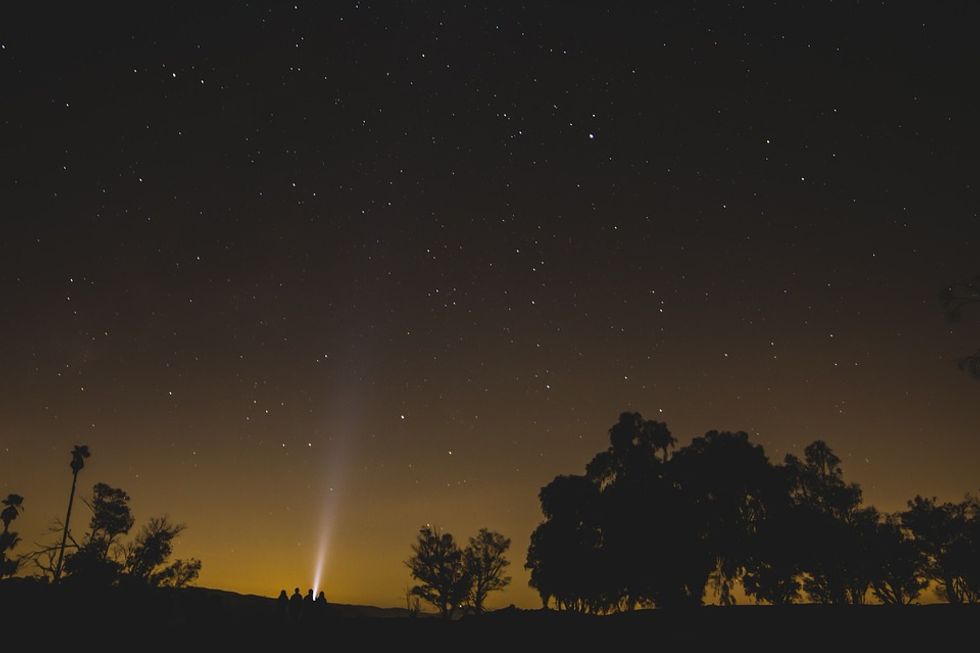 I've noticed the from my backyard, at night if the sky is clear, the stars and constellations are so vivid and easy to see. Due to this, I've made it my goal to learn basic astronomy and at least identify the stars I see on a nightly basis.
11. Hike up Brasstown Bald, and admire the colors.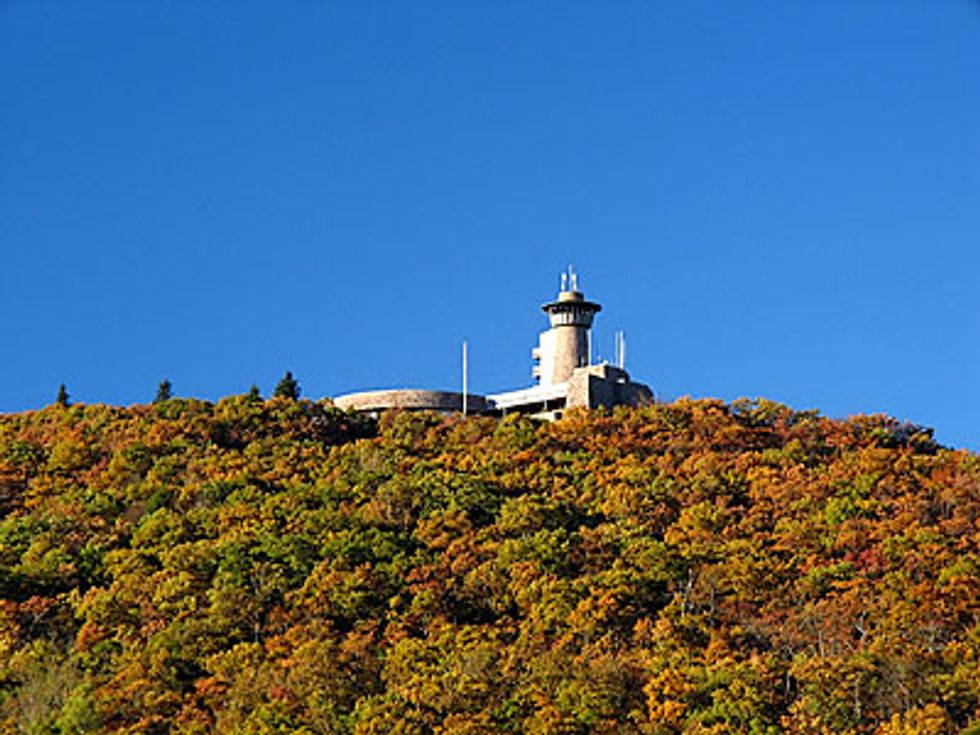 This is more of a family tradition since everyone in my family loves hiking and the fall colors. Brasstown Bald is the tallest peak in Georgia and it is significantly colder than the outside temperature. At the top you can sometimes even see frost. It is a completely different world up there.