If you're gold-obsessed, glitter-obsessed, or just looking to spice up your champagne and wine bottles for your NYE party or any celebration, this D.I.Y. is perfect and easy. I recently made this D.I.Y. craft for my friend's 21st birthday, and it couldn't have been a bigger hit!      
What you'll need:
-spray glue or Modge Podge
-glitter 
-champagne or wine bottle, etc. 
-ribbon    
Optional: You can soak the bottle in hot water overnight to remove the labels on the bottle or you can just keep them on.     
First, apply spray glue or modge podge all over the bottle where you want to see glitter.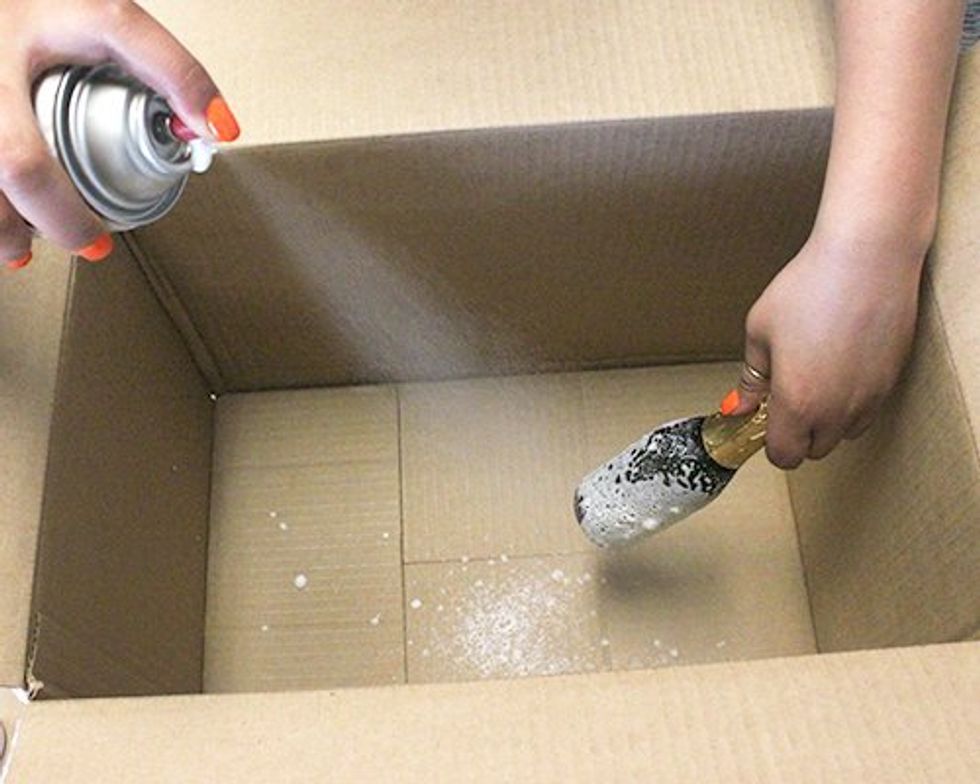 Then, make sure you're using a sheet or newspaper to work on to make sure cleaning up is easy. Roll or sprinkle the glitter over the glue covering the bottle.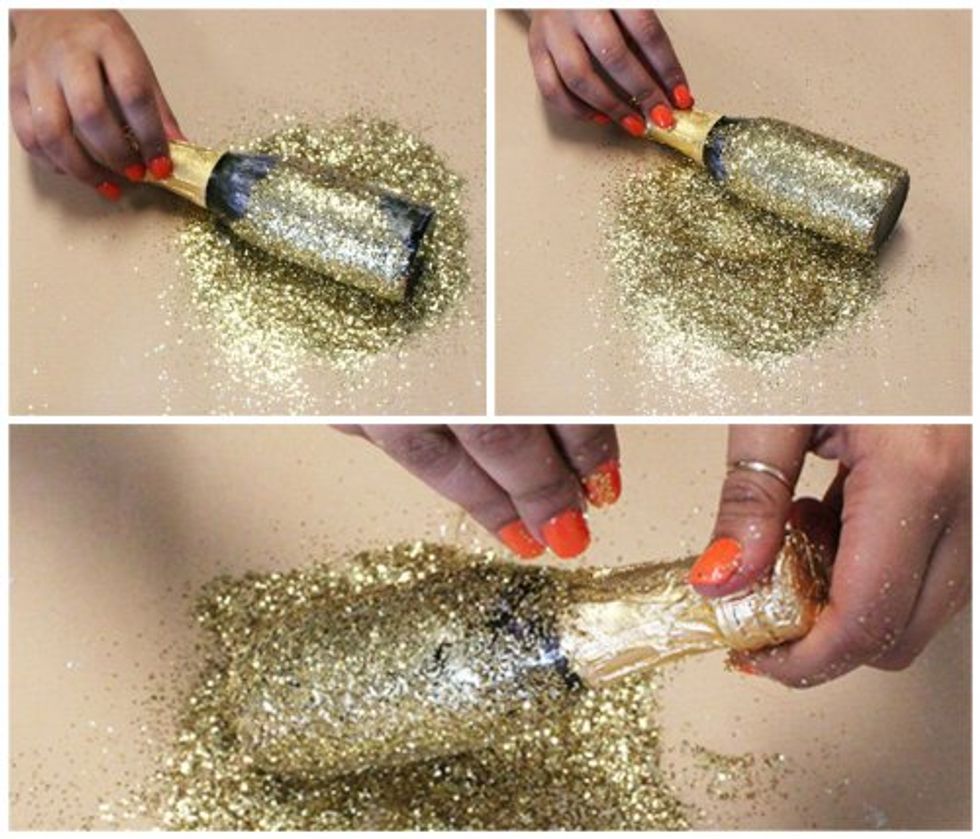 Finally, cut a piece of ribbon to tie around the top. I added a note to mine. (pictured below)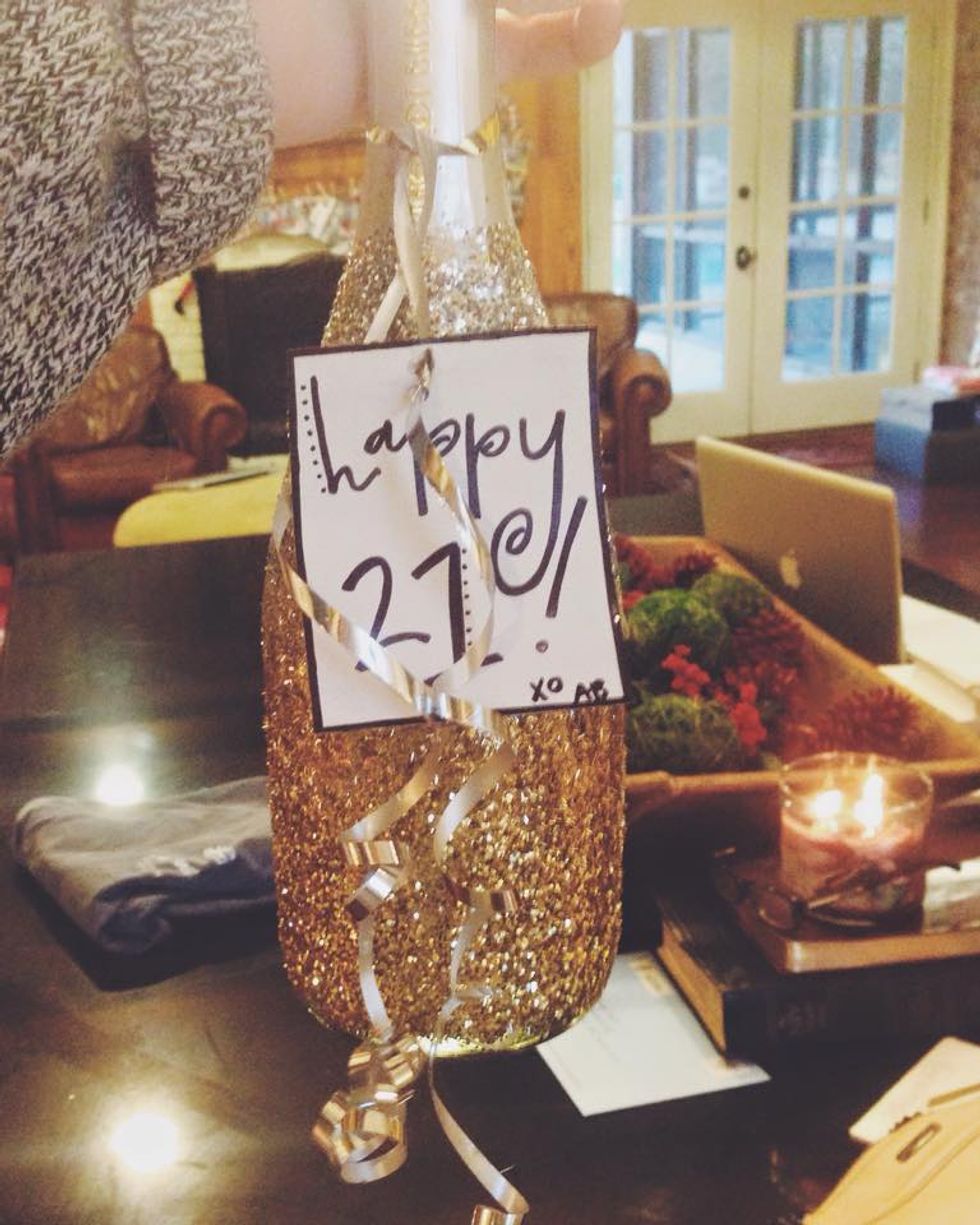 This D.I.Y. is sure to be a hit at your next party or celebration, especially if you can't get enough of anything gold or glitter, like me! This is a perfect way to start off 2015!