To be Intentional is to live with a deliberate purpose. How many of us have something we really care about but gets pushed to the back burner because of school, bills, work, and family concerns? It is only natural to focus on our most immediate needs and want to put out all the mini "fires" that randomly pop up, but sometimes we get into a fog of accidental living which is the opposite of intentional.
We walk around just letting life happen to us and not shaping our existence. This article isn't to call you out or call you to action (though if the shoe fits I hope you take a moment and evaluate where you are.) I just wanted to highlight ten people in no particular order whom I believe are living intentionally and have impacted me. One thing you can believe is that no matter what thing you chose to focus on or intentionally act upon, people will take notice and be effected.
1. Majora Carter, Environmental Justice Advocate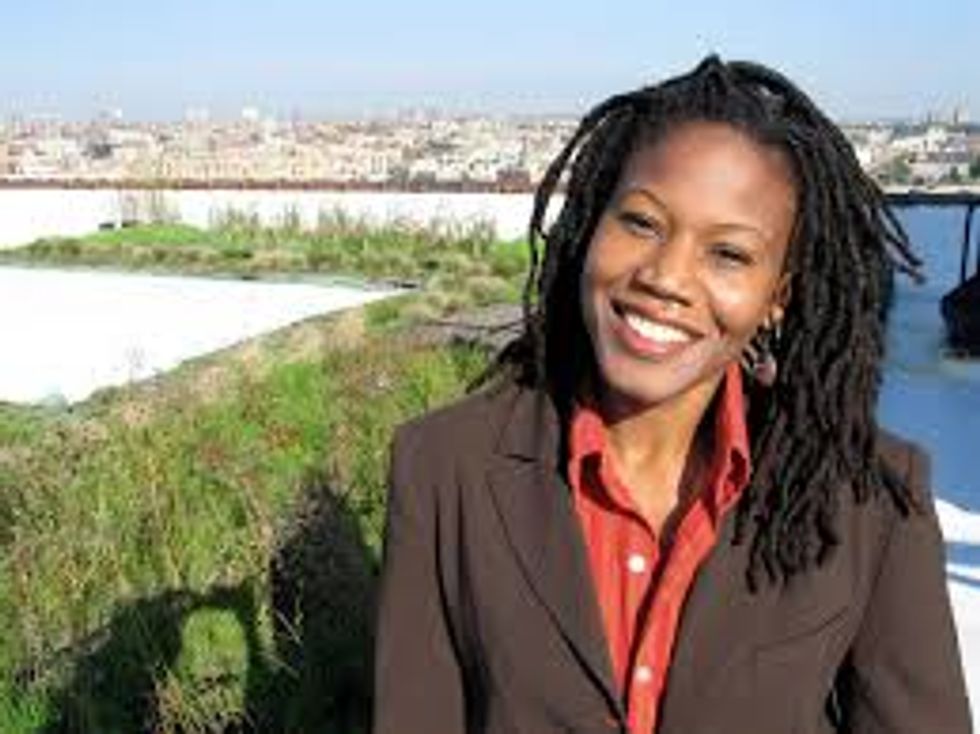 I was able to experience a lecture from and meet Majora Carter at the 2017 Appalachian Energy Summit this past summer and she is amazing! She decided to defend her neighborhood from bigger forces that wanted to degrade her neighborhood and was successful. She went on to Launch multiple programs that targeted lack of employment within her own community. She didn't start "globally" she started living intentionally within her community and it managed to touch so many people. Check out her TED talk 'Greening the Ghetto" here. You can find out more about what Majora is up to here!
2. Kimberly Bryant, Founder of Black Girls Code
While pursuing her studies, Kimberly felt culturally isolated and decided to launch Black Girls Code. She hopes to provide young and pre-teen girls of color opportunities to learn in-demand skills in technology and computer programming at a time when they are naturally thinking about what they want to be when they grow up. That, really, is the Black Girls Code mission: to introduce programming and technology to a new generation of coders, coders who will become builders of technological innovation and of their own futures.You can find out more about what Kimberly is up to here!
3. Colin Kaepernick, Social Activist/Free Agent Football Player
While Colin Kaepernick is an athlete, his story of kneeling during the National Anthem has splashed on so many other lives and other industries. He inspired so many people within the Black Lives Matter movement. He made a decision to be intentional with his protest and the ripples and waves still shake us now. You can find out more about what Colin is up to here!
4. Yoon mi-rae, South Korean Rapper & Singer

Yoon Mi-Rae is an American born South Korean Hip-Hop Artist. She is considered an African-American in Korea and experiences extreme colorism. Despite this, she continues to make her art and perpetuates her beliefs about equality throughout Korea. You can find out more about what Yoon is up to here!
5. Zim Ugochukwu, founder of Travel Noire
I have had the privilege of meeting Zim and hearing her passionately speak about her dreams for people of color traveling and receiving more exposure. She took that dream and grew it into a company valued into the millions. She was then able to sell her company for a profit. Wherever she goes, you can feel the authenticity of who she is and what she believes. She experienced tourism and then thought intentionally of what she could do to change the trends. You can find out more about what Zim is up to here!
6. Sam Mcmullen, Co-founder of Live Zero Waste

I personally find Sam Mcmullen to be so inspirational. He decided to live a lower waste life and then help others to think about what he could do to change his reality and impact on the environment in which we live. He encourages others (including myself) to take the step of lessening their personal 20,000lbs of waste.You can find out more about what Sam is up to here!
7. Morgan DeBaun, Founder of Blavity

So If you haven't heard of Blavity yet, you are severely missing out!! Blavity is a tech media platform built for up and coming Black creators, makers, and people who like dope things. Blavity was formed because Morgan Debaun and her team were fed up with portrayals of Black culture that don't accurately reflect Black People. Blavity believes that Black culture is so dynamic and its many representations should be showcased. They saw an opportunity to intentionally create worthwhile engaging and creative content to consumers. You can find out more about what Mogan is up to here!

8. Tavonia Evans, CEO of $Guap Coin

Tavionia is a veteran and "mompreneur". Tavonia Evans decided intentionally to create and launch – the very first initial coin offering (ICO) aimed at recycling wealth within the black community. $Guap Coin breaks into the world of cryptocurrency with a focus on black-owned businesses and an ambitious goal of rewarding African American consumers for supporting black businesses, grassroots organizations, HBCUs, and other black organizations. $Guap is a spendable token built on Etherean Blockchain Technology designed to "restore and expand 'Black Wall Street' larger than it ever was," according to its Blavity.com. Reading about her was exciting and I definitely knew that I should share. You can find out more about what Tavonia is up to here!
9. LeeAnne Walters, Activist

Walters is the mother of four who first exposed Flint's staggering lead levels to EPA officials after the city and the state failed to respond. Her choice to intentionally share her heartbreaking testimony inspired others to speak up, join her, and it finally gave Flint the Platform it needed. In recent months, she's stepped onto the conference circuit to raise awareness about her city's ongoing struggle and the presence of lead elsewhere. You can find out more about what LeeAnne is up to here!

10. Issa Rae, Creator/Director

I was so honored to actually meet Issa Rae (though she wouldn't remember me, my friends and I drove over fifty miles to see her.) With her own unique flare and infectious sense of humor, Issa Rae's content has garnered over 23 million views and over 200,000 YouTube subscribers (and counting). In addition to making Glamour Magazine's "35 Under 35", Forbes' "30 Under 30" and Entertainment Weekly's "Breaking Big" lists, Issa's hit series The Misadventures of Awkward Black Girl was the recipient of the coveted Shorty Award for Best Web Show.
Issa's first book, a collection of essays, is a New York Times Best Seller and her latest project, Insecure, a half-hour comedy show for HBO, premiered in the fall to rave reviews and earned her a Golden Globe nomination. You can find out more about what Issa is up to here!

I hope that learning about any one of the phenomenal people have inspired you to take what you care about an intentionally take steps toward being more involved. There is the saying that "Beyonce has the same amount of hours in the day as you " and that is true for these individuals as well. The only difference is intentionality. Take what matters to you and work on it!