When talking about lower Alabama, many people think about the boll weevil, an insect, and how it destroyed the cotton crops. When this happened, George Washington Carver introduced the farmers to peanut crops. Because of this, the farmers started to rotate crops, and the peanut industry began.
The Alabama Peanut Producers Association (APPA) is located in Dothan, Alabama and is where the "Peanuts Around Town" is located. This project started as a fundraiser to help restore downtown Dothan, and many artists designed the peanuts that are, quite literally, all around town. My two friends from Maine and I ran around this month, March 2017, and found most of them. Here is just a few from our adventure around town.
To Begin:
Find the Dothan Visitors Headquarters and grab yourselves a handy dandy map of where to find most of the Peanut Statues. Be aware the map is not updated and does not say if you have to go inside or not so you may find a few hidden treasures or may even have to go inside a doctors office.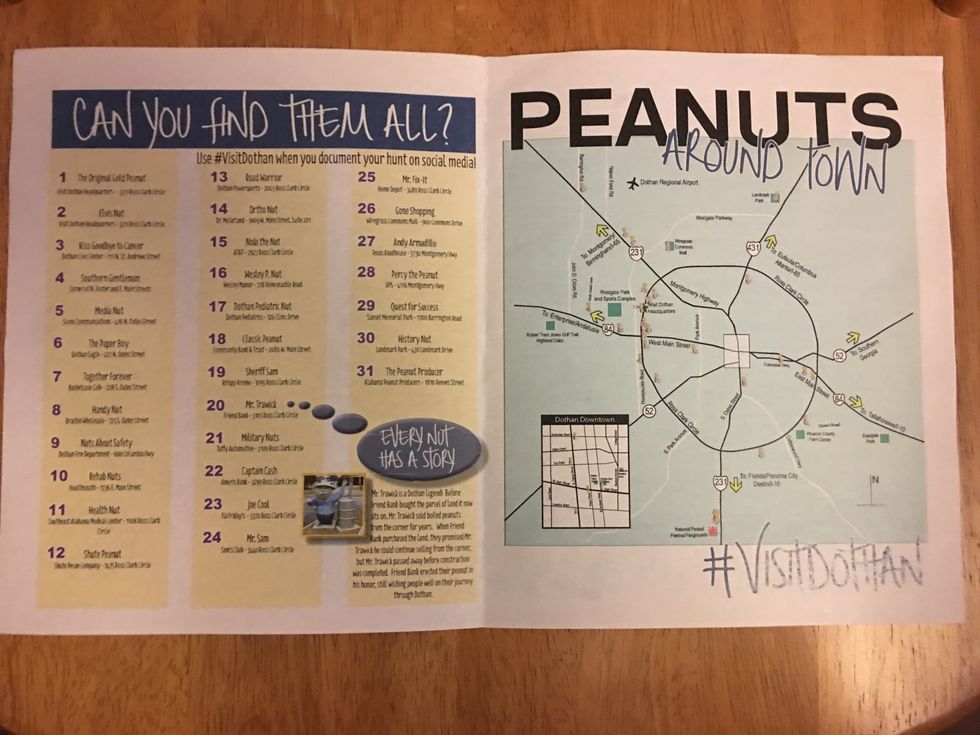 The Original Golden Nut and Elvis-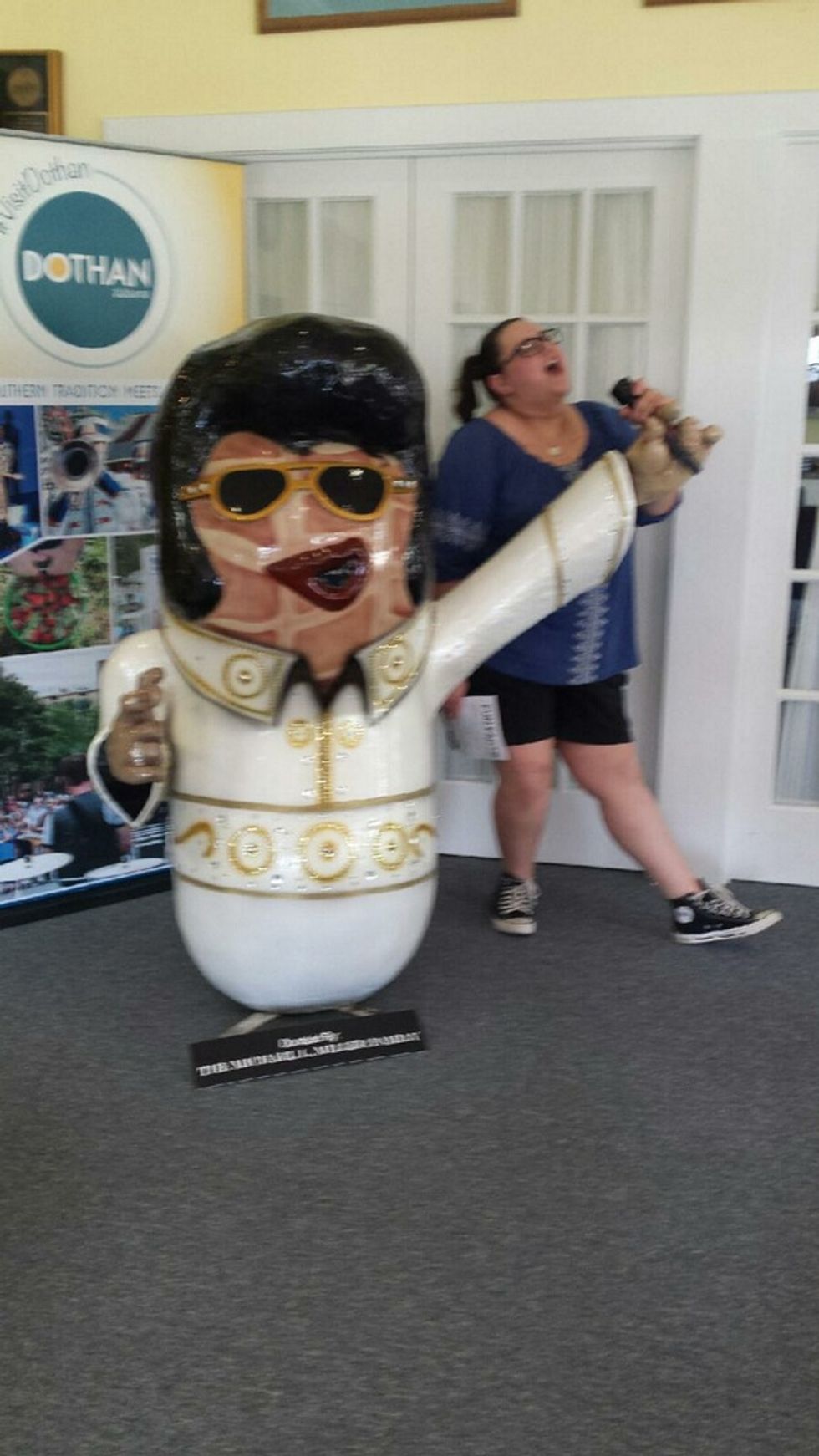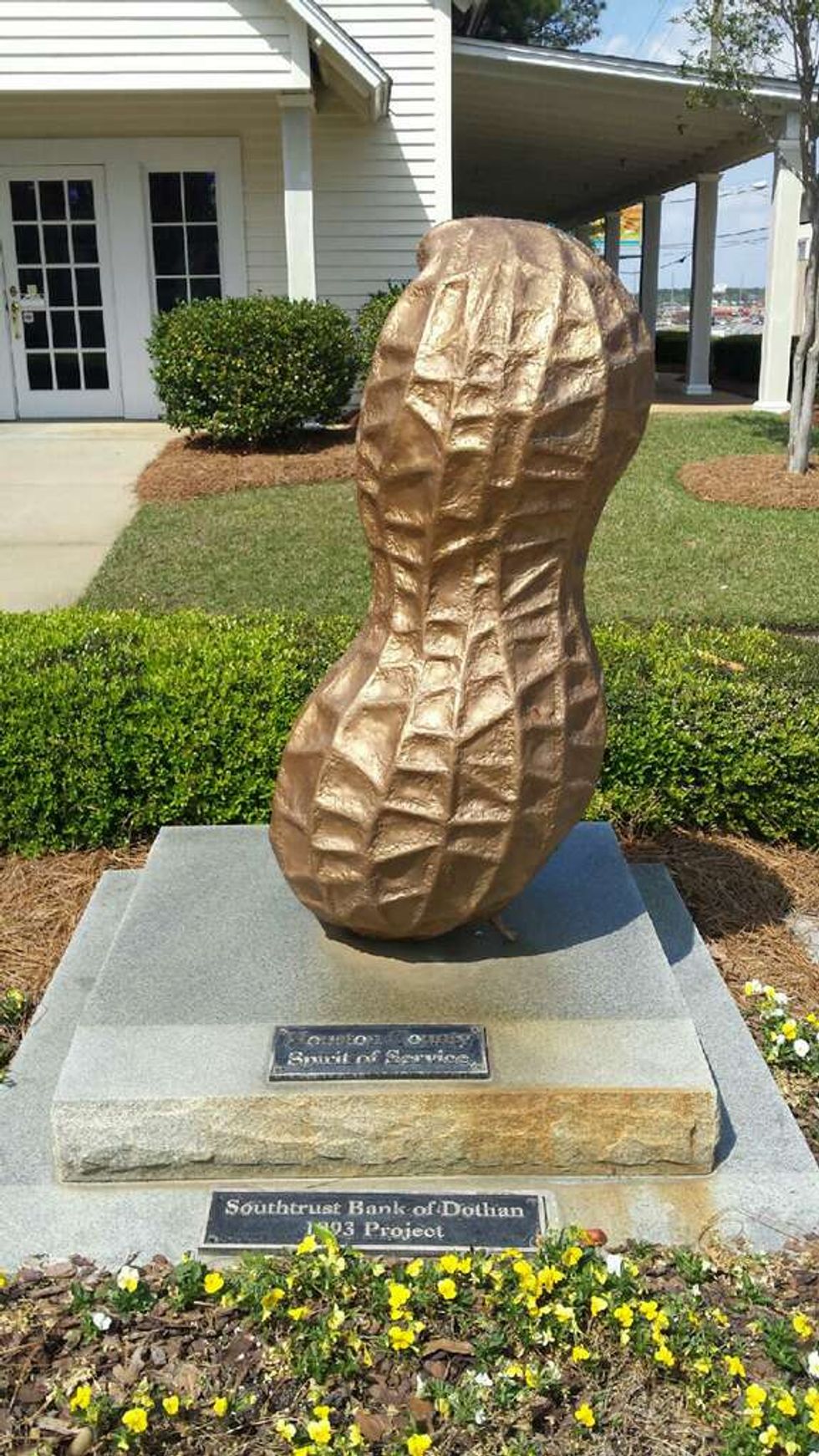 These nutters are found at the Visit Dothan Headquarters. As as you see with Elvis, and many other photos, my friend is being her nutty self.
Kiss Goodbye to Cancer-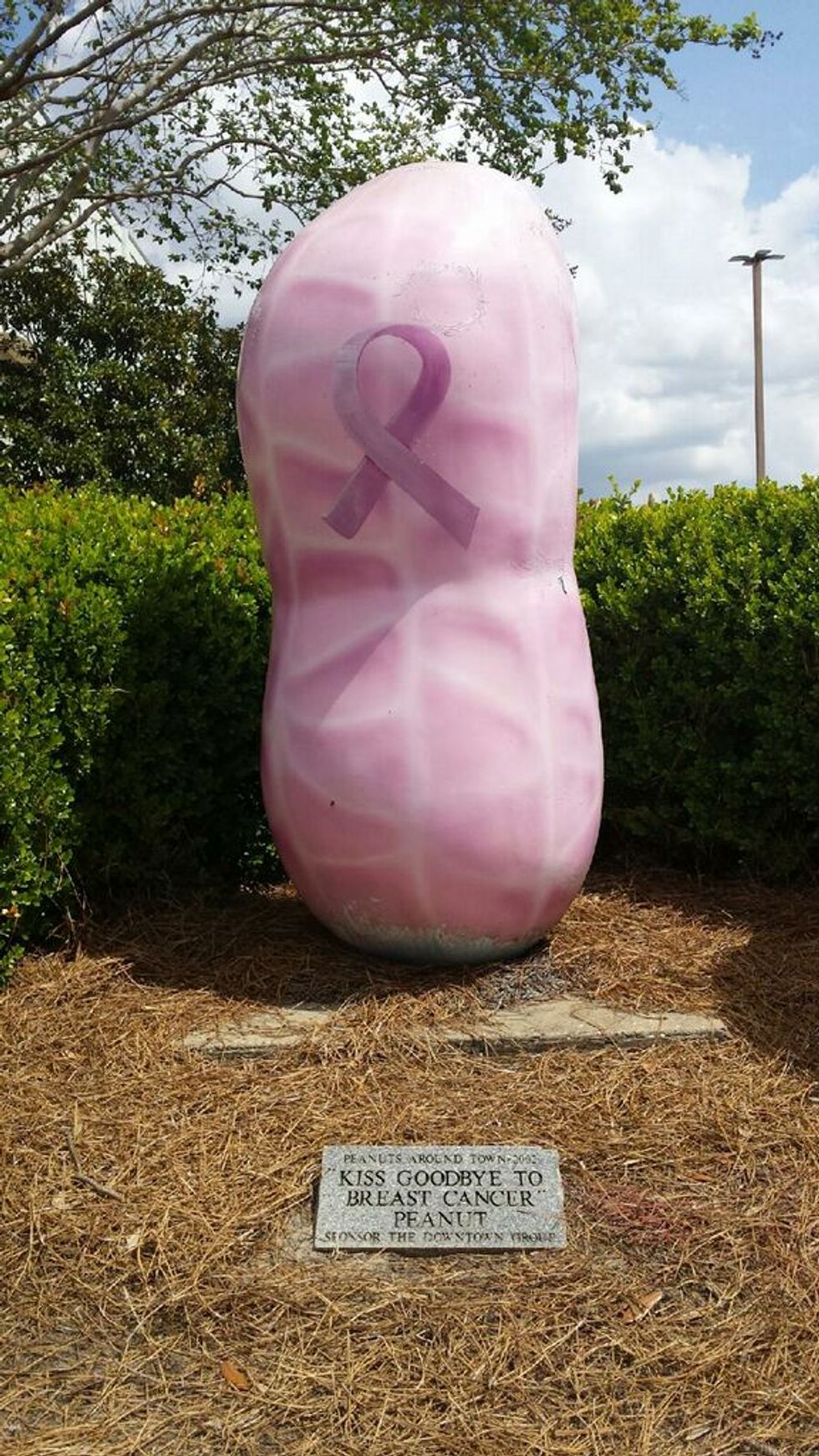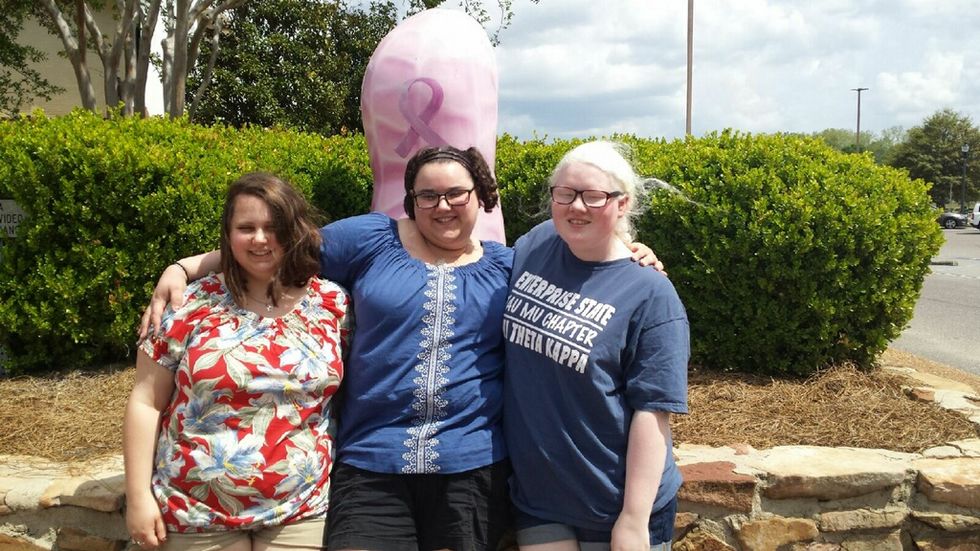 #ShesOurFavoriteSuvior. Ashley (in the middle) was diagnosed in November 2014 with Hodgkins Lymphoma and was deemed to be in remission in December of 2015! We love you, Ash!
Media Nut-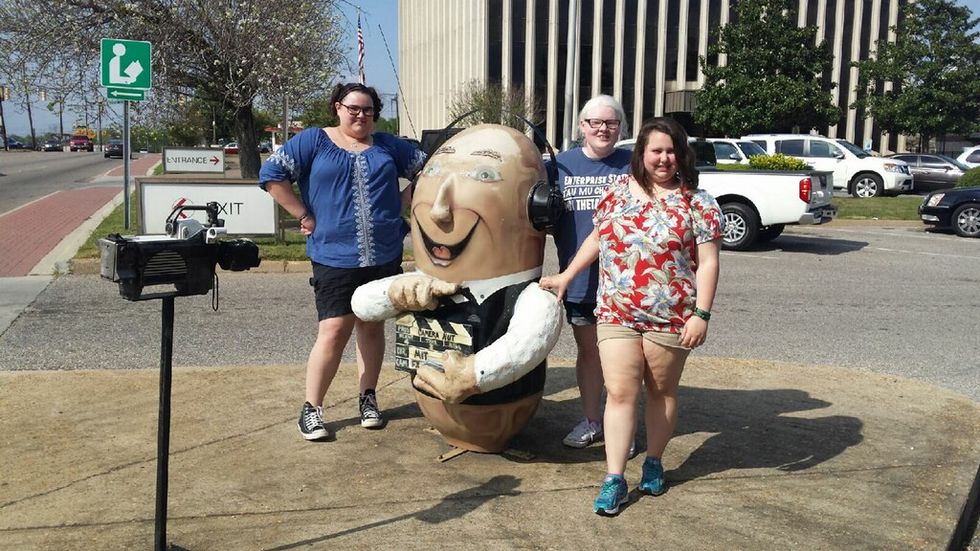 We decided it was our (Me-middle, Jessie-Right) time to shine and get in on this Nutty Broadcast!
Nuts About Safety-
!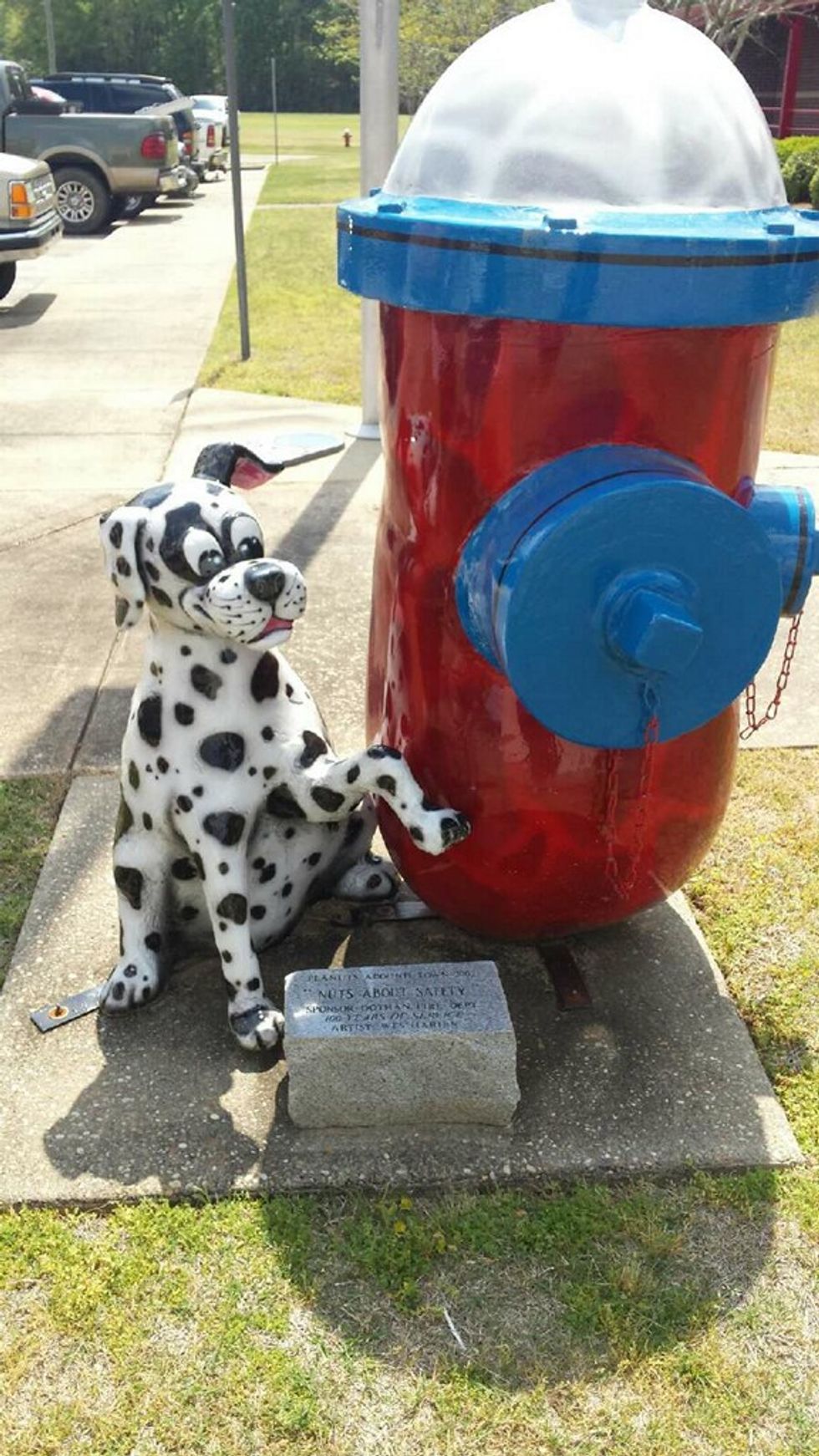 Stop, Drop and Roll! This nutty fire hydrant and Dalmatian, located at the Dothan Fire Department, is here to tell y'all how to be safe!
Health Nut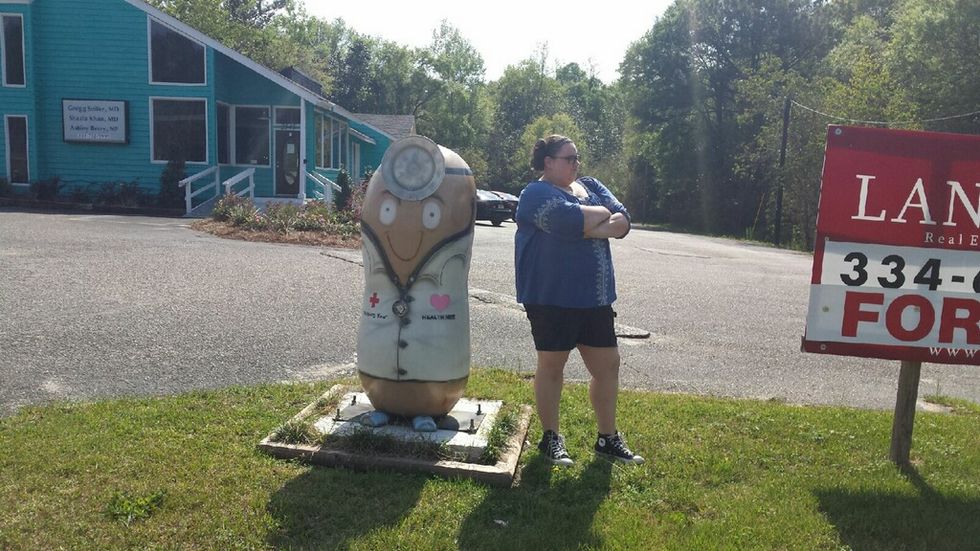 This nut! Oh my, if you are looking for the actual "Health Nut" that is on the map you'll have to venture into Southeast Alabama Medical Center. This is the nut that will pop up on google though when you try to hunt him down online, and we got a little irritated as it took us almost an hour to hunt down this guy who was on the other side of town!
Captain Cash-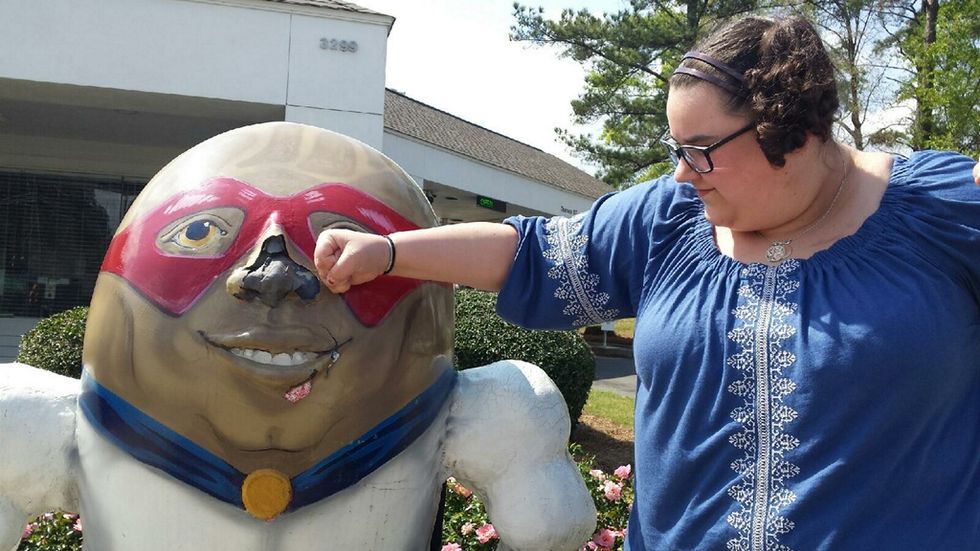 All he was doing was trying to save our money but no, Ashley The Villain had to punch him in the nose!
Noki The Nut-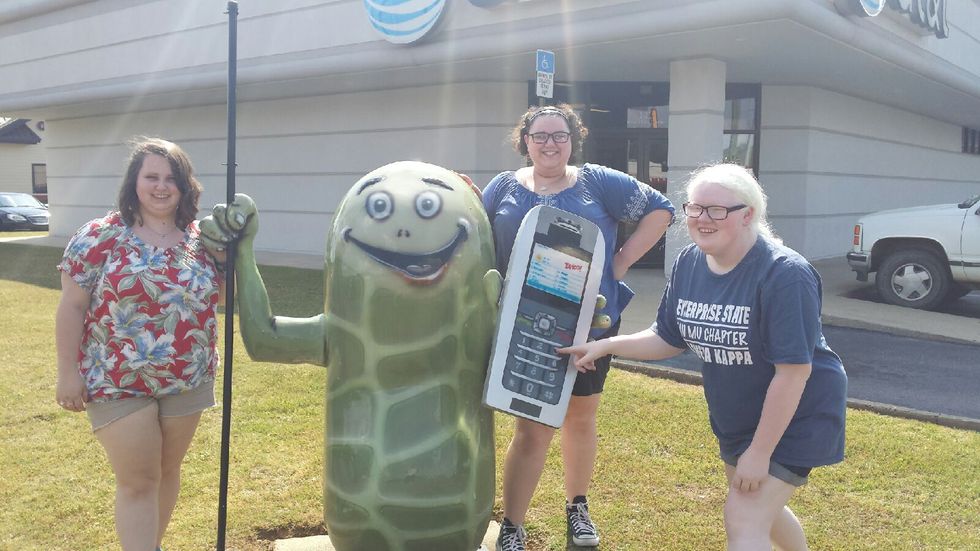 "Can you hear me now?" ...Oh, wait that's Version..Oops?
Sherrif Sam-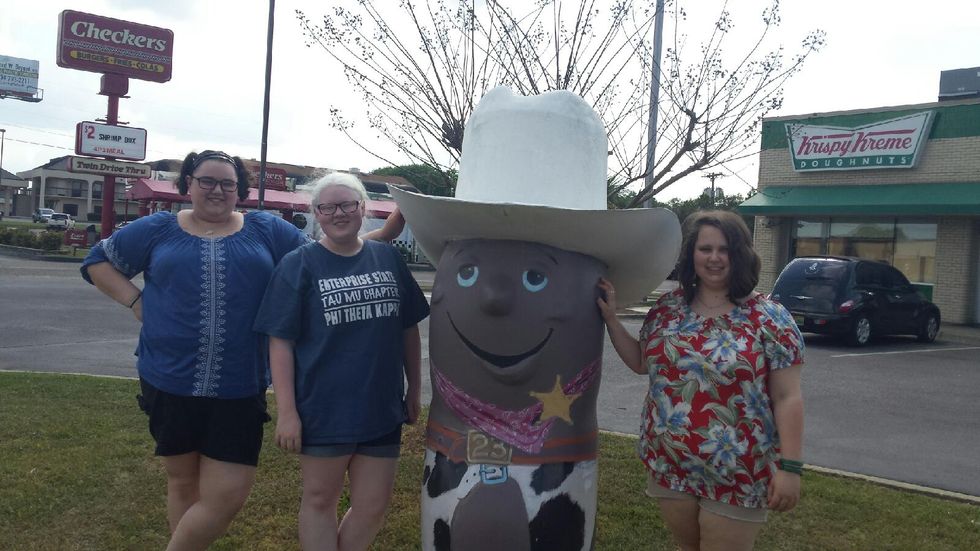 Sherrif Sam, stopping donut crimes since he was placed there.
Mr. Sam's Club-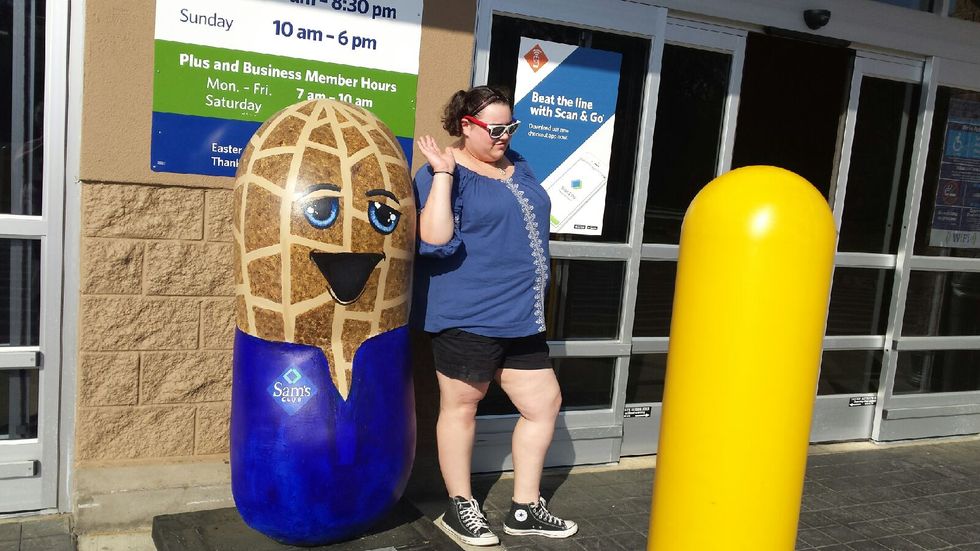 "Too cool for your membership."
Gone Shopping-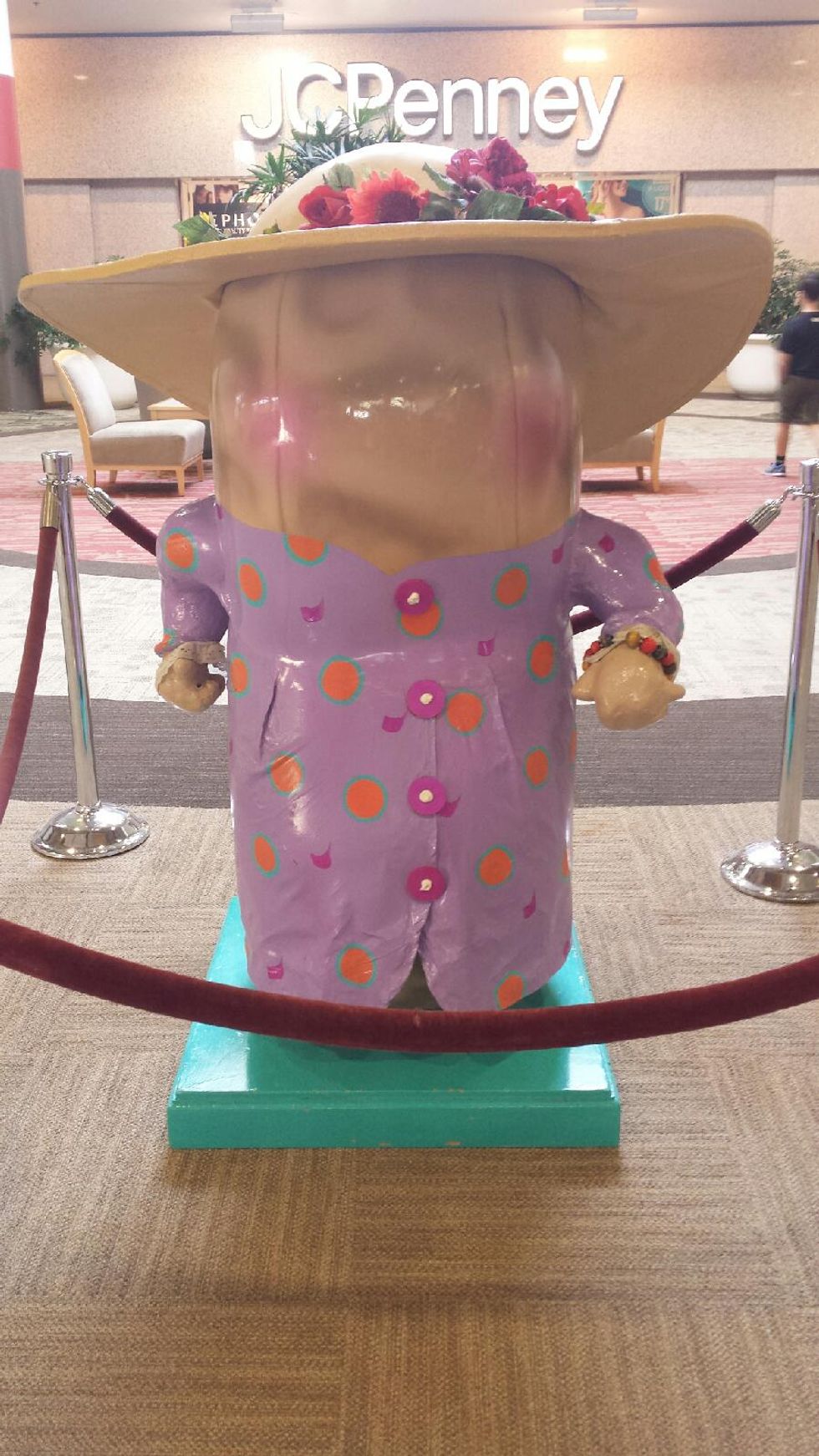 Some of the Peanut statues are not in good shape. Luckily for this gal, only her shopping bags were missing.
Grits On The Side-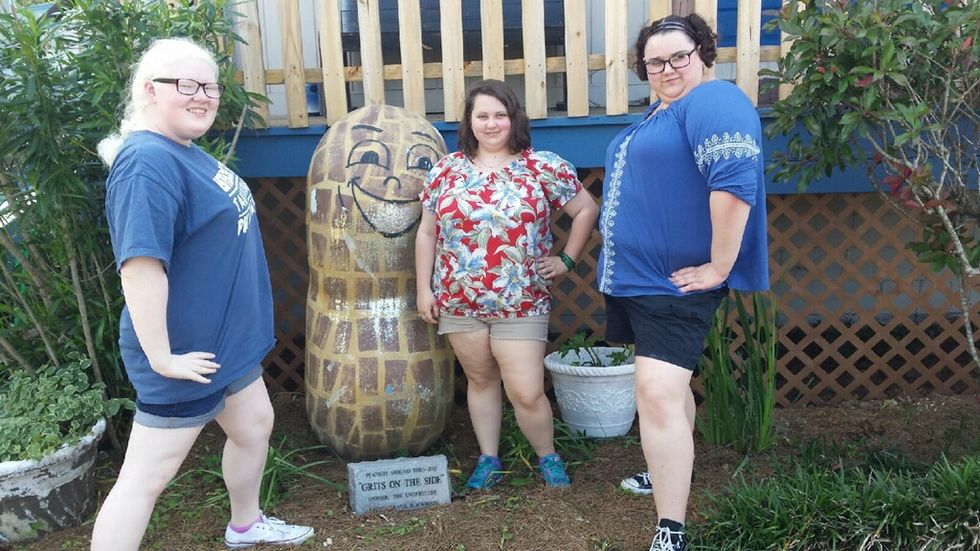 Mr. Grits was located at an abandoned dance club and is one of the seven nuts not on the map. (There could be more than seven, though!)
CarMax Nut-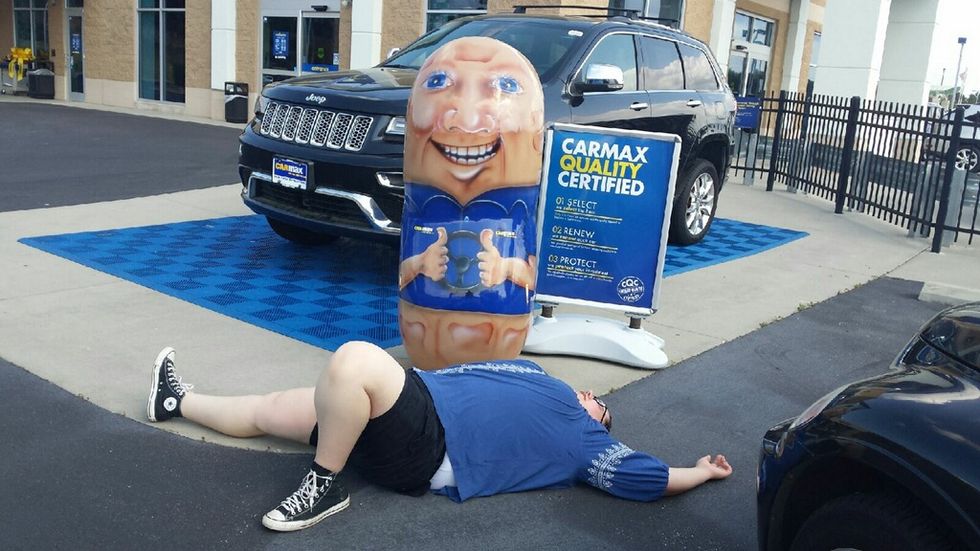 This dude needs to watch where he's going. He is also not on the map.
Wild Blue-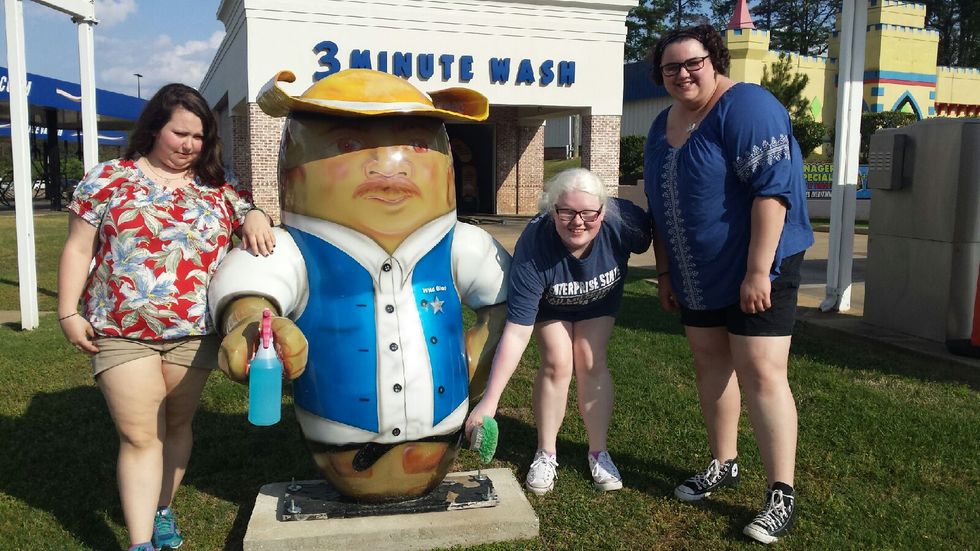 Wild Blue is definitely not on the map either, and we found him by complete accident when looking for Mr. Sam's Club!
Where's Percy?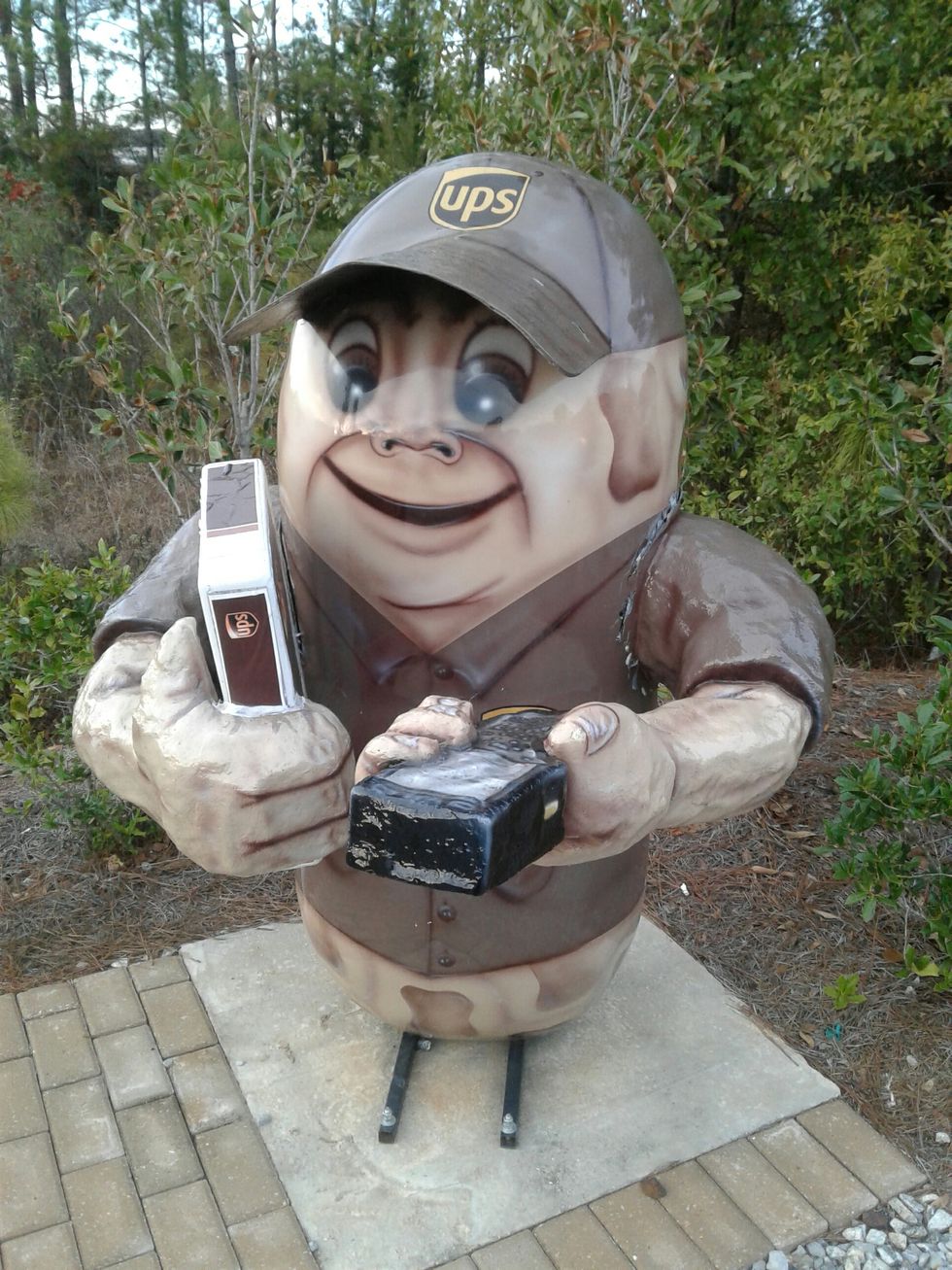 It is said that every Peanut has a story, well we have a new story for Percy the UPS Nut. The photo above was not taken on the day we did our hunt. In this picture, it is evident that he is outside and that is exactly where we looked for him. Well after circling the building looking for Percy, we asked one of the workers to help us find him, and he gives us directions as to where Percy should be. We pulled up to Percy's spot, and he was gone! We circle the building again just to let the workers know that he was missing and the guys leans back and yells, "Percy's gone?" To another coworker leading to a different worker walking over to find Percy. The new guy then explains that Percy may be out getting fixed and that the boss man would know the truth. I think Percy just wanted to help the men out and make a delivery run!
Doing the Peanut Hunt should definitely be on the list of things you should do when visiting lower Alabama or even if you are a resident of the area and never have actually gone out to do it yet. There are over 30 Peanut statues around Dothan, and I have just one question.... Can you find them all?