You may know all their songs by heart, or don't even know they exist. Whatever the case, South Korean boy band BTS is commanding the world's attention as one of the most successful artists of its time. With fans all around the world, it continues to gain more fame and popularity since winning the Top Social Artist Award at the 2017 Billboard Music Awards (BBMAs) and performing at the American Music Awards (AMAs) in November of the same year. The band has broken countless records (being the first K-pop group to achieve both the aforementioned feats) and continues to do so as it gains worldwide recognition.
As a brief introduction for those not familiar, BTS debuted in June 2013. Their name stands for "Bangtan Sonyeondan" (Korean: 방탄소년단), which literally translates to "bulletproof boy scouts." In 2017, the group launched a new English name: Beyond the Scene. The group consists of seven members: Jin, Suga, J-Hope, RM, Jimin, V, and Jungkook. BTS originally started out as a hip-hop-focused group, which was unique to the K-pop scene then. However, the group now incorporates several other genres as well, such as R&B.
Music critics and fans alike attribute BTS's success and distinguishability to several factors. Below are eight reasons to take note of the sensation-sparking artist.
1. Their high production value
Those familiar with K-Pop are likely aware of the importance of aspects besides the music itself to artists' success. BTS goes above and beyond with its music videos, incorporating intense visuals and bright outfits. In addition, many of their music videos encompass intricate stories filled with symbolism. A prime example of this is the group's 2017 single "Spring Day," for which they won the "Best Music Video" award at the 2017 Mnet Asian Music Awards. Check out the contrast between music videos for "DNA" (above) and "Spring Day" (below).
2. Their choreo is unmatched

BTS's choreography is no joke. The group is well-known for its energetic dances that accompany its songs in music videos and especially for stage performances. Check out "Not Today," arguably one of their most powerful choreographies to date, above.

3. Their music is meaningful

Along with its top-notch presentation and delivery, BTS manages to squeeze deeper meaning into almost all its songs. The band is famous for using its music to critique Korea's conservative society as well as discuss issues that affect youth around the world. Whether it be the portrayal of mental health and taboo societal issues in "I Need U" (WARNING: viewer discretion advised), the motivational anthem of "Not Today," the poignant loss depicted in "Spring Day," or the female empowerment (!!) in "21st Century Girls," BTS never fails to pack a punch.

4. They know how to relate to people

"…Going up is going up – we worked hard to come up to where we are – but compared to that, won't falling down happen so quickly?" ~Suga
We often think of celebrities as people (sometimes it is even hard to call them "people") from and in a completely different world than that of "common" people. Although BTS members are obviously celebrities, they are unique in that they continuously strive to connect with and relate to their fans. Whether through their work itself or via Twitter, the members know how to feel more like fans' friends rather than merely idols (though they most definitely are idols also). This relatability is demonstrated well in "skits" the group often includes in its albums, such as "Fear and Hesitation" from their latest extended play "Love Yourself: Her."

5. They work so (too?) hard

Although they are incredibly famous, BTS members have not stopped working hard every day. Said leader RM in a recent interview, "…when we're getting ready for our album, we remove all of the schedule for a month, for only this album…. When we had our debut, we practiced it, like, 12 hours or 15 hours a day." The group's efforts truly pay off, because their passion for music can be seen time and again. In addition to being one of the few K-Pop artists to have a large role in writing their own music (for example, each member wrote a solo piece for their 2016 album "Wings"), they regularly post covers and original music/mixtapes on their SoundCloud. Check out "4 O'Clock" by RM and V.
6. Their "golden maknae" is the best all-rounder ever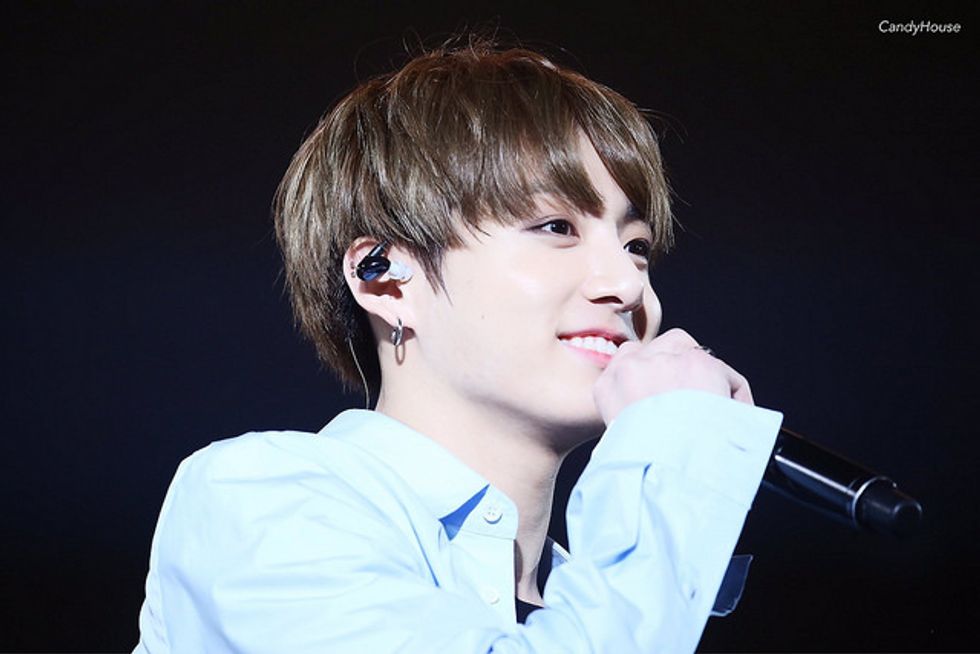 Every K-pop group has a maknae (Korean: 막내), which translates to "the youngest." Of course, every maknae receives a little extra love from fans, but BTS's Jungkook is adored for many more reasons as well. Dubbed the "golden maknae," he is well-known for his all-rounded nature: soothing vocals (his cover of Charlie Puth's "We Don't Talk Anymore" resulted in a Twitter acknowledgment by the original artist himself), sharp dance moves, exceptional rapping, athleticism, and even hidden talents such as impersonation. We're just left wondering: what can the 20-year-old not do?
7. They're good-looking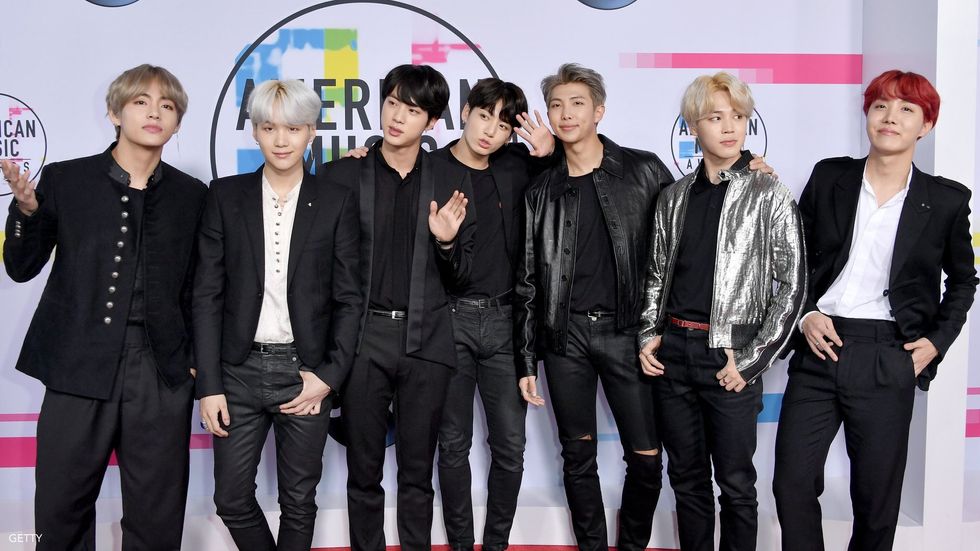 But let's move on from the obvious...
8. They're the perfect family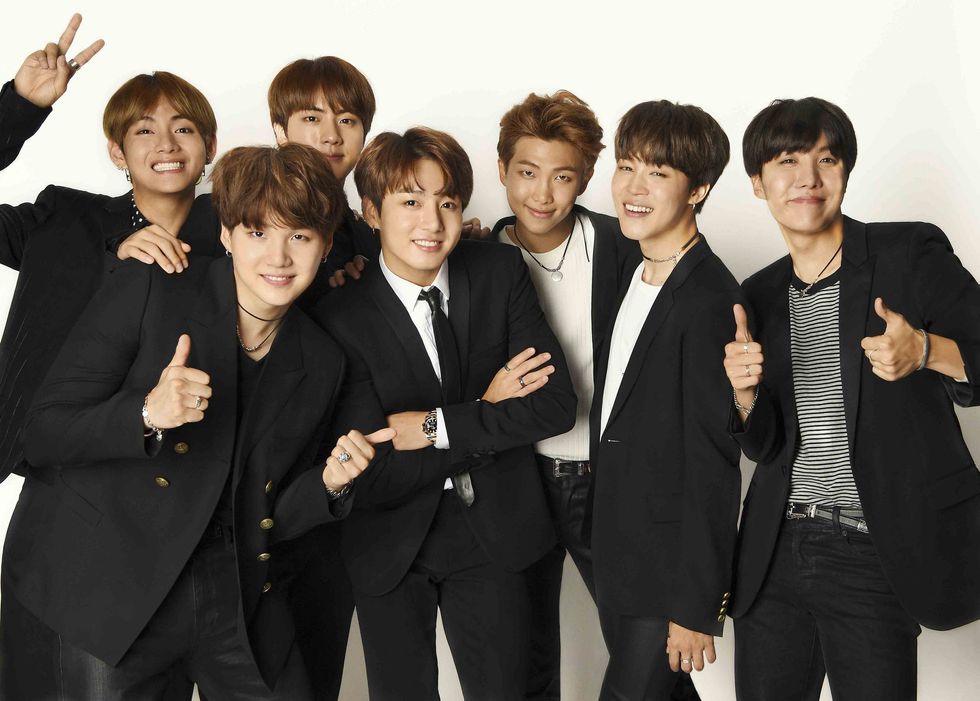 Everyone loves a good bromance, and BTS is bromance to the power seven. It's both entertaining and heartwarming to see the members' dynamics with each other and all the little ways in which they care for each other. It's obvious that their relationships extend far beyond the stage and screen.