This week, I am working at an elementary school helping out as a sort of assistant teacher for early years through third graders. As an elementary education major, I love all things teaching, so this experience is beneficial, but now I really understand how exhausted teachers can become. I only work half the day and by 1pm, I want to take a nap. Though the experience is tiring, I love working with the students and am learning a few lessons too.
After receiving a message that we would be sledding during our break time, I was so pumped for the first day of work! Now, I knew sledding would be hard with the little ones, but figured two adults could manage the kids well. Next morning, I had no idea what I was getting myself into.
A few tears and demands to play dinosaurs later, and we were gearing up to go outside to sled. Keep in mind, it is about 15 to 20 degrees F outside, so these kids need to be super bundled up. Of course, inside, they started to get hot, and some tears were shed, but overall we handled it pretty well.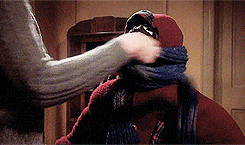 Next thing I know, I am with the early years kids who either are already cold, crying, need help putting on gloves, more crying, or riding their sled. It baffled me that one kid would cry and cry because his hands were cold, but refused multiple times to wear gloves. I tried to think quickly and told the student to put his hands in his pockets, which are totally new concepts to these kids too.
All the while trying to capture some photos for a newsletter to parents, the amount of tears shed grew to a point where I had to take them inside. Those who wanted to sled with the older kids on the "older kids hill" were allowed to, but even going inside was quite the struggle.
With sledding and the mayhem of putting winter clothes in the appropriate bags over, I thought we were in the clear. Then came lunch time. Sometimes kids do not like to share, but apparently sharing food seems to be quite the common theme. A few students have food allergies, so trying to balance this fact with kids shoving food in their friends faces saying "Here, try this!" is quite the feat.
The next day rolls around and glitter is the only thing I remember that made me quite upset. So, we are in a pretty big room with an art station and all the works too. Of those things, glitter is the one craft I did not think could be the cause of so many messes. First of all, it is only available for the older kids to use (kindergarten and up), but that does not stop early years kids.
While students are playing, the lead teacher was doing a science activity with a few of them and I was monitoring and trying to maintain control. After playing dinosaurs and walking around a little, I come to the art station to find students shaking the glitter can so hard it is flying everywhere except on their papers.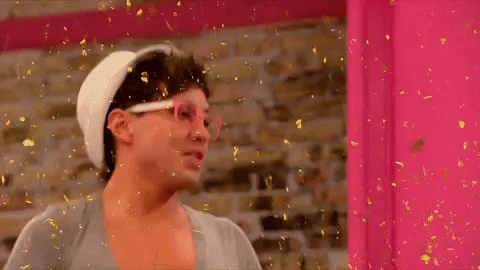 One of the older kids showed the other students how to properly use the glitter can so as not to throw it all over the floor. We both tried our best to clean up the mess, but it was an failed attempt. I am not quite sure what to think of glitter, other than that it is a pain to clean.
I have only worked two days with these students and a lead teacher, but I already knows what the lead teacher means when she's going to bed by 10pm. Otherwise, you cannot handle all of these things that happen with early years through third graders and the insane amounts of glitter. I hope you enjoyed reading these new lessons I learned from working with elementary and primary students.