Many times in my life, high school and college included, people have told me that my parents still paying for most things for me is weird and that I need to get a job to do it myself. Well, I am here to say that there is absolutely nothing wrong with this. It is not my fault that my parents have simultaneously taught me the value of a dollar, while still paying for me along the way.
My parents have worked very hard to get where they are in life financially, and I could not be more grateful for parents who want the best in life for my sisters and I. They have always told us that they want us to do more in this life than they were able to. This is something I have carried with me to college and will carry throughout the rest of my life.
Although, whenever I was excited about something my parents bought me, it was always countered with something along the lines of, "Oh my parents would have never done that for me," or "Why didn't you buy it yourself?" These questions always really bothered me, because I guarantee most things my parents have bought for me outside of Christmas and birthday presents, I always offered to buy it myself. People never got this.

If my parents wanted to pay for something, they were going to pay for it.
I also got, "Shelby, why don't you get a job?" or "Why don't you get a real job?" First of all, I had a REAL job that covered my gas for me to get to school, home, and whatever else I had going on. I did not need a 'real' job, I cleaned my papa's shop once a week and was paid enough to cover what I needed it to cover. My parents always told me, "You have your whole life to work you don't need to worry too much about it now."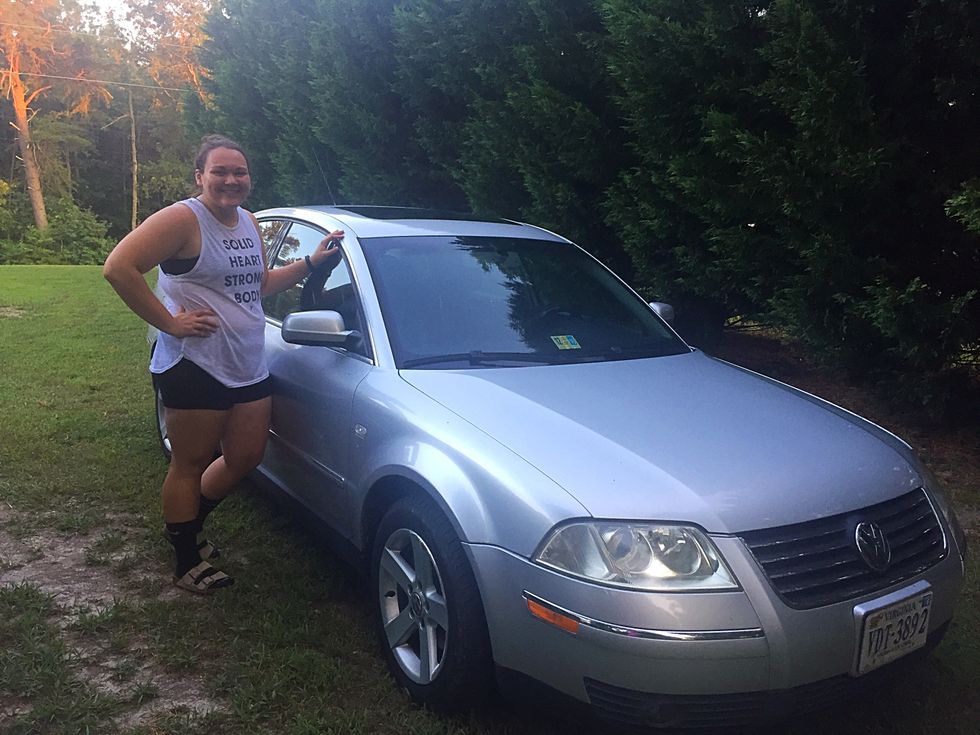 And yes, my dad bought my car.

I'm sorry your parents make you pay for absolutely everything and mine don't.
Along with that, they encouraged us to get a job if we really wanted one. They were not going to stop us from getting one, but they also knew we had a lot going on with school and sports. They always encouraged us to accept an odd job if the opportunity was brought up because every little bit of money helps.
I don't want people to believe that my parents have given me a lavish lifestyle because they haven't. They knew when to draw the line and tell us we had to pay for something.
Once we got older, my parents told my oldest sister and I that we had to pay for half of our phone if we wanted a new one. Then after getting our newest phones, they told us the next one we want is all on us to pay for since I am eighteen and she is twenty now. We always had to pay for our own gas. We had to pay for anything that involved hanging out with our friends.
If there was something we really wanted while out but didn't have the money, sometimes my parents would buy it for us, but with the stipulation that we either had to pay them back or work off the debt by doing things around the house.
My parents may foot the bill for a lot of the things that I do, but they have never let us off easy by any means. They taught us how to have a strong work ethic, how to get what we want, and how to learn from our mistakes.

So I'm sorry your parents weren't like that. I'm sorry your parents raised you differently. I'm sorry that you have had a 'real' job for years now and still aren't where you want to be financially. Most importantly, I'm sorry that you think less of me because my parents worked hard to get to where they are and want to give my sisters and me more out of life.