When you think of the most beautiful dogs in the world, a Siberian Husky might be the first thing to come to mind. They can have heterochromic eyes, meaning each eye is a different color, and they have the most distinct coat patterns that make them look like they have eyebrows. The color of huskies can range to almost any color, from black, to brown, to bright red and even just pure white.
But underneath all that beautiful fur and those gorgeous eyes, Siberian Huskies are demons waiting to be released. I've had my husky, Shakota, for 10 years. And for each and ever year, she has prove that she would have been better off being called Diva.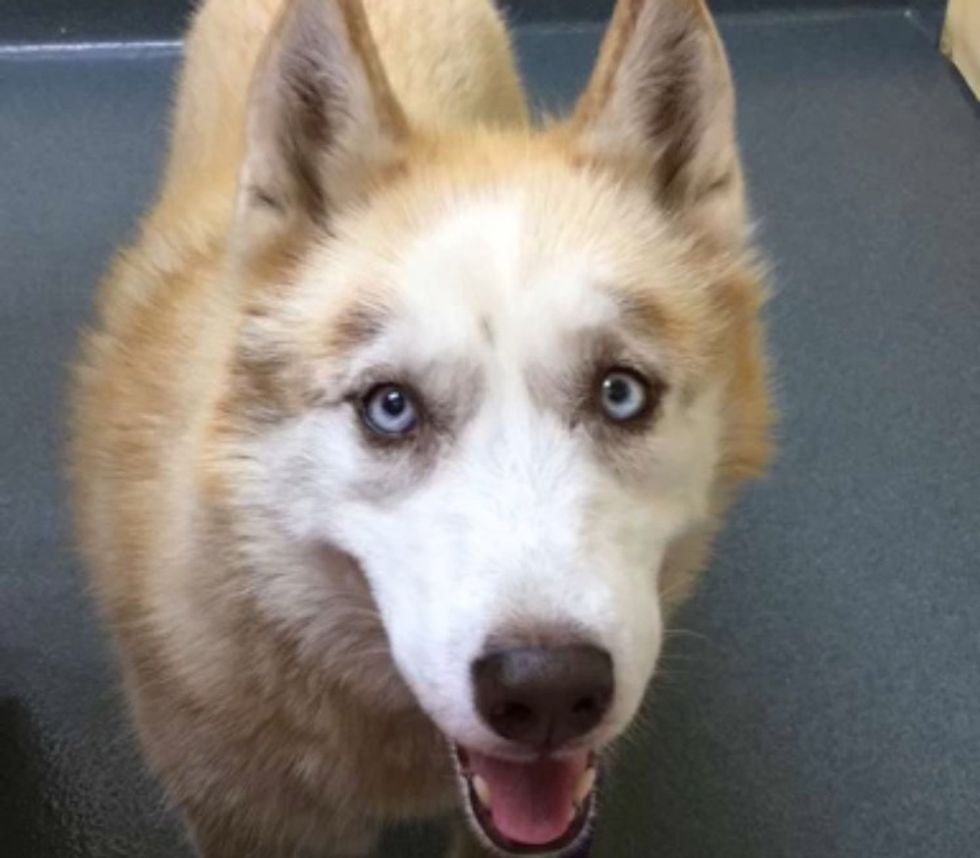 Huskies are extremely intelligent dogs and often times don't see themselves as your pet, but rather your companion and equal. They don't like learning tricks to please you, rather they learn tricks to show off and look cute. I can get Shakota to sit, but anything else gets a look of pure unamusement; she knows she'll get the treat anyway.
Because Siberian Huskies were first bred in Siberia, they have two coats, a thick undercoat and a short topcoat. They shed nonstop, all year round. Of course brushing them will help with their shedding, but with all that fur, they always have to get rid of it, all over your clothes, couch and food. But brushing isn't always an easy task. My own experience shows that while they look prettier and feel better once they're brushed, huskies don't like sitting still long enough to be brushed and will run when they get bored; or in my case, whenever she sees the brushes.
But being from Siberia also means that they love the cold. And will chose to sleep outside in the snow, rather than on a warm bed inside. Most people don't realize that and probably get mad when they see Shakota sitting outside, curled up in a ball, in 20° weather because she won't even look at me when I call her inside. You try to con a husky in after she's just burrowed herself in a nice hole of snow; it's a bit like trying to move a train.
Huskies are also just plain divas. They know they are pretty. They like that you tell them they are pretty. And they will expect you to tell them they are pretty. My girl loves when people pet her, let her lick their faces, and tell her that she's got the prettiest eyes in the world. She will whine at you until you notice her and will get mad if you don't give her your undivided attention. Most other huskies I've met are similar, but she ranges a bit on the extreme side. I blame it on her being the runt.
If you have nice things, huskies will most likely destroy them. From teething as a puppy to just simply being bored while you're away, huskies will eat anything. Many tissues, socks and chairs have been eaten and/or ruined by my husky. Many more are to come. They also love digging. If you ever want a husky, don't also want a nice yard. They will dig anywhere and never do anything with the holes they dig. You can fill them up all you want, but that will just sprout another one.
Huskies are also killers. Now they aren't aggressive by any means, but they do like hunting and capturing small animals. My husky is a bird dog and she loves to run around with a dead bird in her mouth while I try to get rid of it. She's killed a possum once, and thought she killed another one, but luckily it ran off from playing dead. A few rats and even once fought and killed a cat (P.S. I'm sorry if it was anyone's pet, but the cat didn't stand a chance). She doesn't seem to care for the mice in my house, but she does enjoy scaring birds and catching one every once in a while. I could never have a small animal while also having a husky.
But while I make huskies out to be diva demons, they are really very loving dogs. They're loyal to their family/pack and they really do enjoy being parts of our families. All dogs have their pros and cons, huskies a few more than others, but I wouldn't trade my husky for anything in the world. (Maybe if she would just not try to eat little animals I'd get a corgi, though.)