After having a full two weeks to digest the shooting at Pulse nightclub in Orlando, I have felt every emotion imaginable. I never thought I would wake my wife up one morning and tell her that fellow LGBTQ+ residents of Orlando had their lives taken.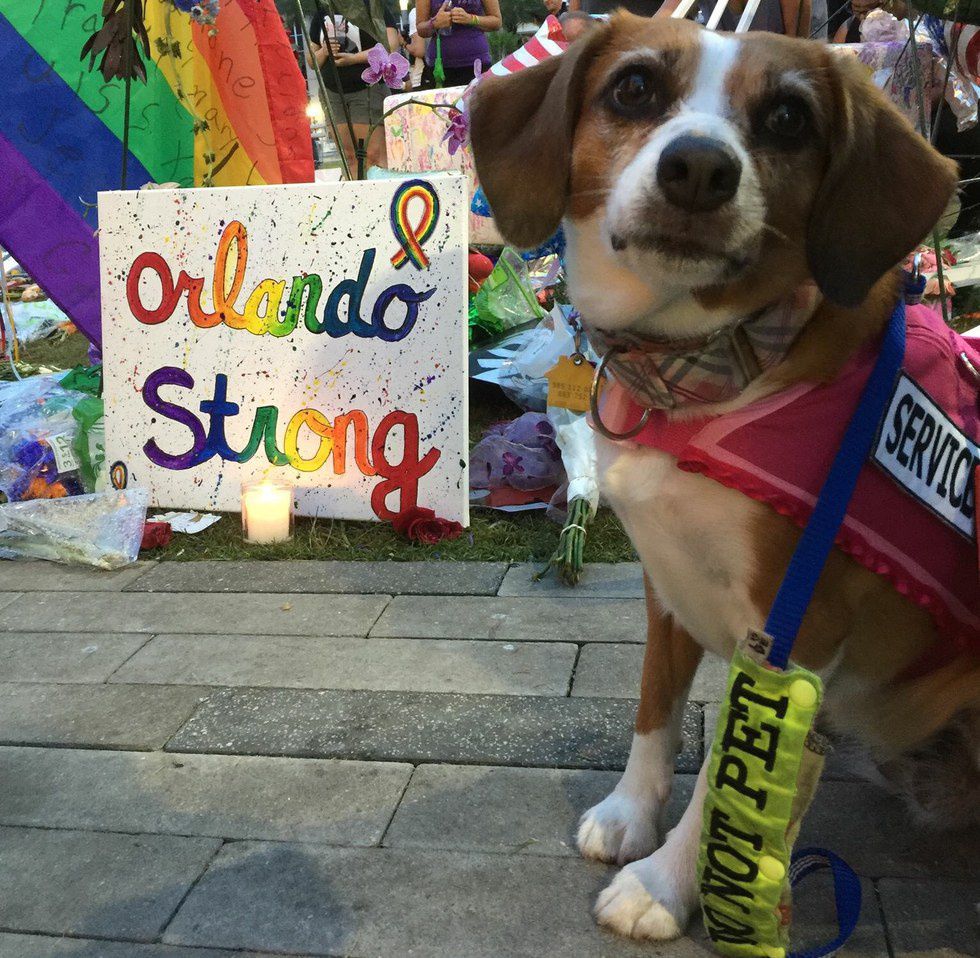 Photo credit: Andrea Marie Price
The following events that occurred involved grieving families but also something incredible; many businesses and churches were opening their doors for people who needed someone to talk to, others were waiting hours upon hours in line to donate blood and the rest were out delivering supplies wherever needed.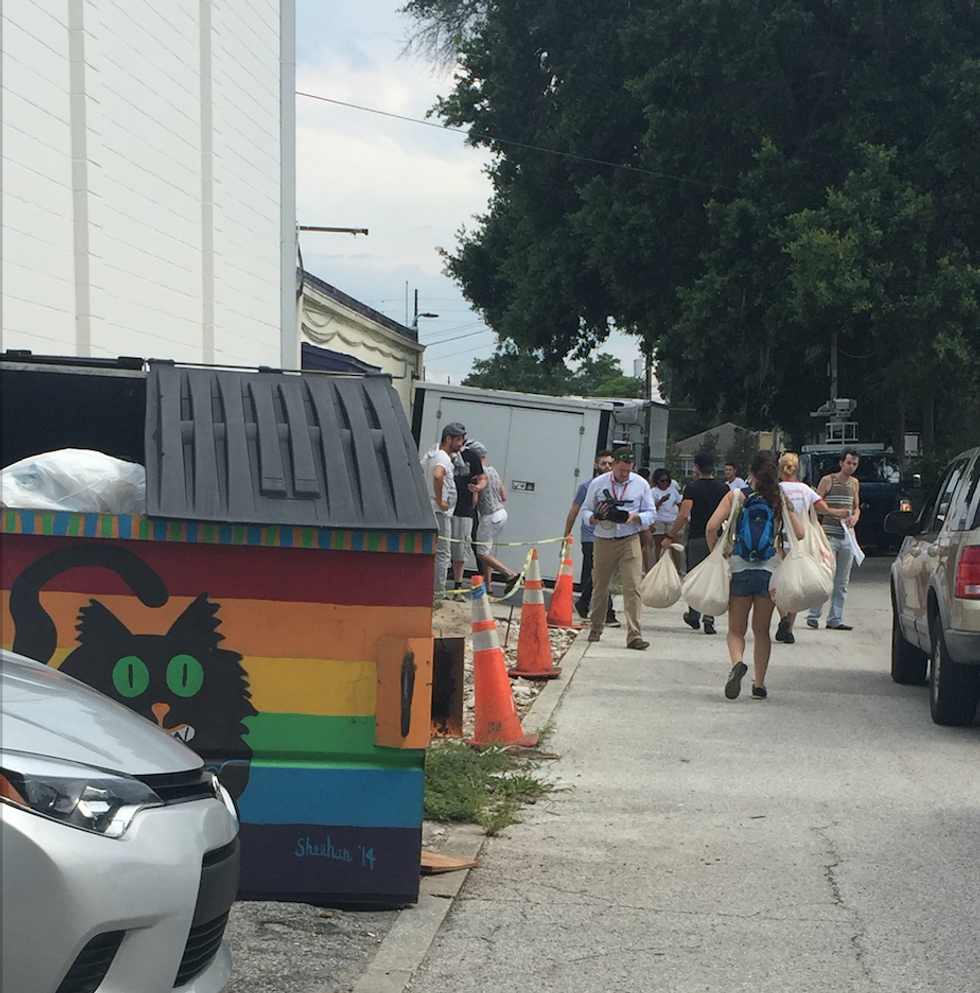 My wife carrying bags full of donations inside The Center, Orlando on the day of the shooting

Between all my stops at different counseling groups and churches, I listened to XL 106.7, where people called all day to announce vigils around the city, asked how they can help and expressed their love for Orlando.
Something important about the effect of this mass-shooting is that people still love Orlando, our home. Many people with the intention of coming to Orlando for vacation cancelled their trip in fear and concern for their safety. While some of you are too scared to travel to our city, we are too scared to open our front doors; we are too scared to go to sleep at night, too scared to go to nightclubs, too scared to be in large crowds, to be somewhere without multiple exits, scared when we hear loud noises that resemble a gun shot and too scared to walk the streets of Downtown Orlando holding our loved one's hand because we are gay.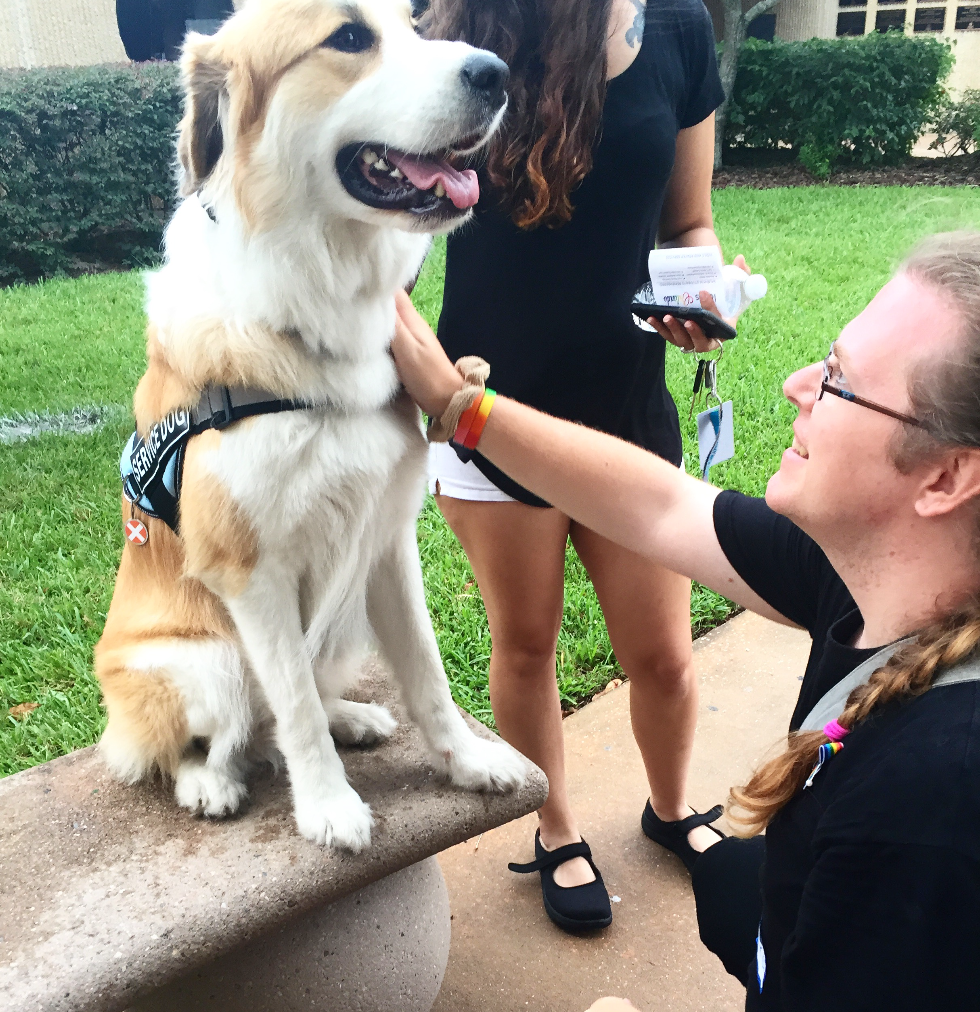 Orlando service dog, Saxon, making someone smile at Valencia's vigil (East Campus)
Not only have people been expressing their love and support for the victims, but for our LGBTQ+ community as well. Many people do not agree with how Orlando has been showing their pride and would rather focus on the fact that the shooter was a Muslim and is ignoring that he had any agenda to eliminate LGBTQ+ people. If we keep talking about HIM, and facts about HIS LIFE, we are not keeping memories of the fallen alive; which is why more people should be showing their pride, to show we know why these victims died and to show that we, Orlando, support those victims for who they were and who they loved; to show the victim's families that we, their neighbors, classmates, mutual friends - will not refrain from showing our pride for their children who died while sharing their pride with friends and lovers at a gay club in Orlando.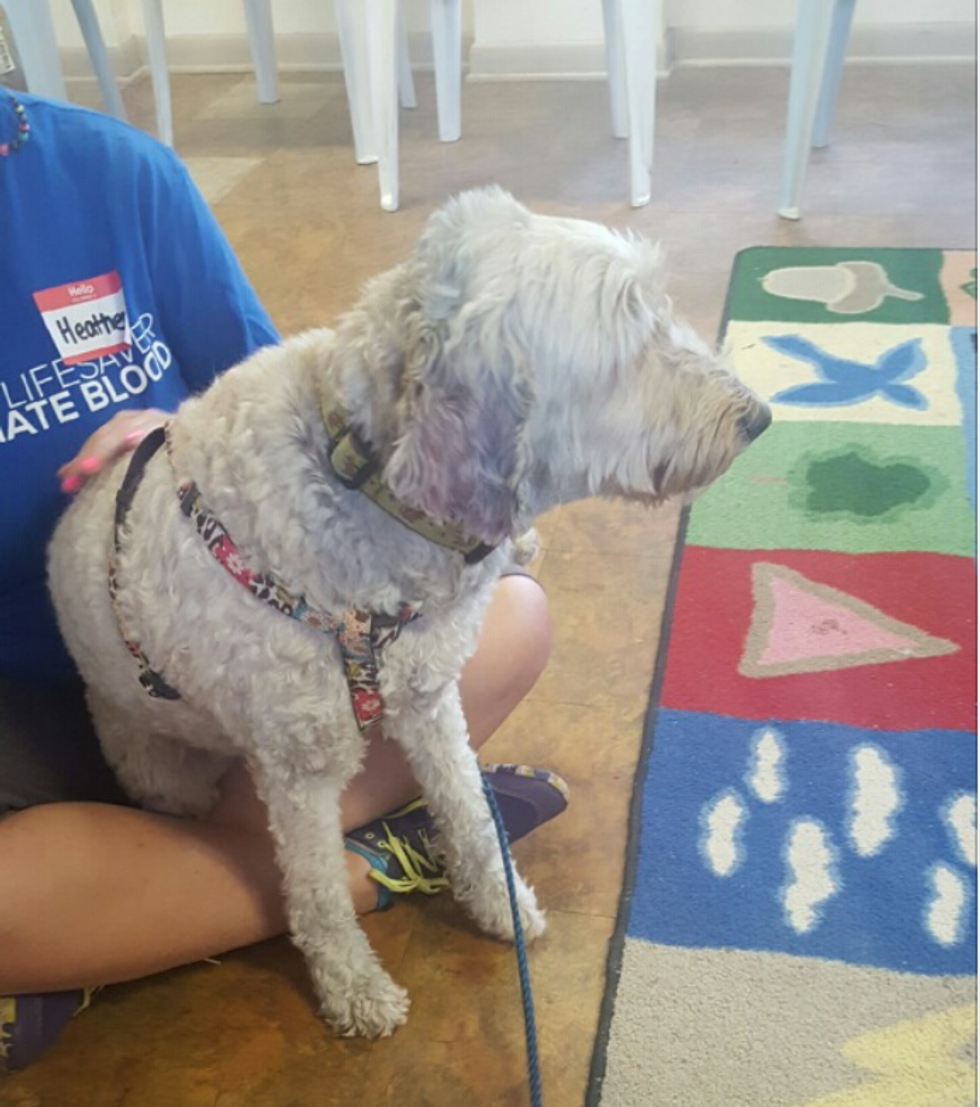 Photo Credit: Ashlee Kroeper
Nalla, an Orlando service dog, doing therapy work at a counseling group where free counseling was being offered to anyone who needed it (@Nalladoodle on instagram)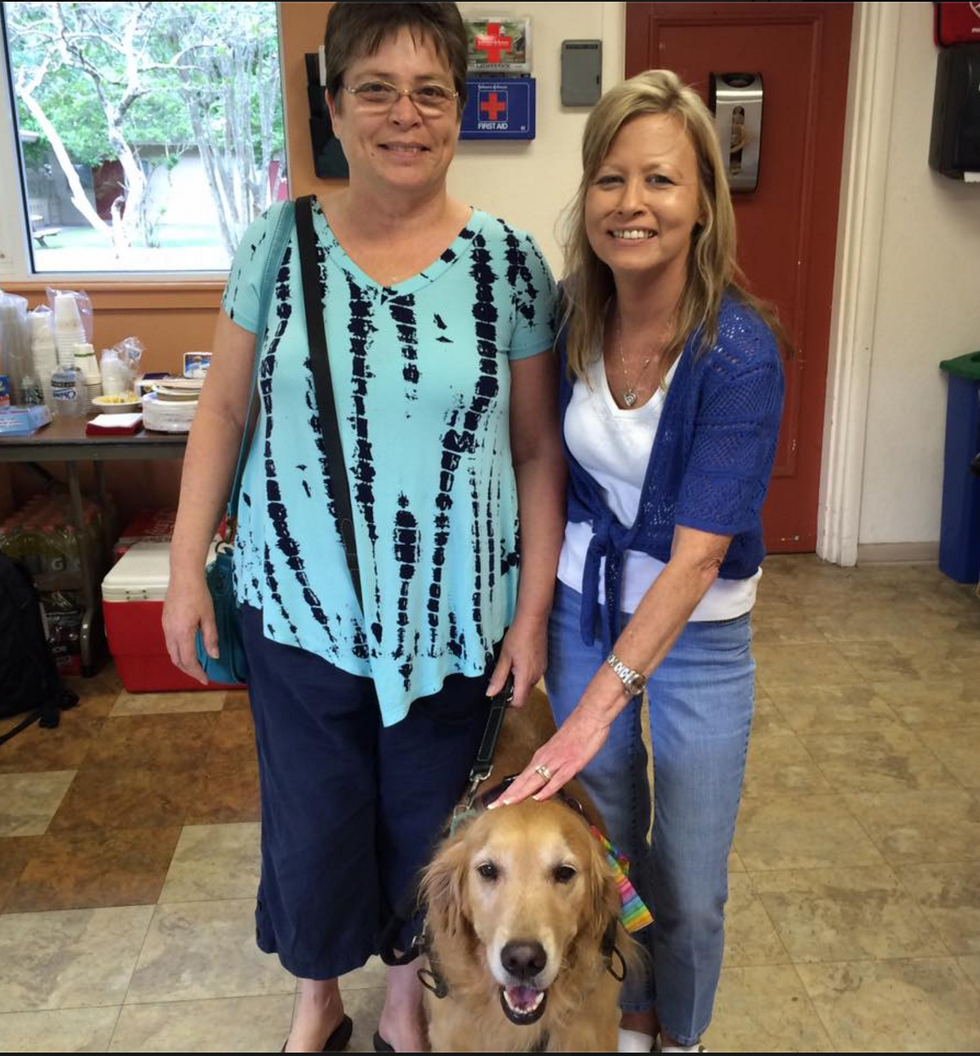 Candice King-Palgut, Kimberly Beck-Frate and therapy dog, Leah, getting ready to volunteer and do anything they can to help
If you remember scrolling through your facebook news feed on that Sunday morning, each status update sounded either furious or despairing. For those of you who keep looking for someone to blame, and keep sharing the fake articles saying that the government planned this or that the mass-shooting is a hoax: imagine how you would feel if your brother, sister, mother, father, cousin, uncle, or aunt's life was suddenly ceased and while you wanted to grieve and remember their life, all you keep seeing around you is people getting worked up in debates on a facebook status about the shooting or the shooter himself and what his religion was, instead of using their energy to go out in Orlando and do something to help our people.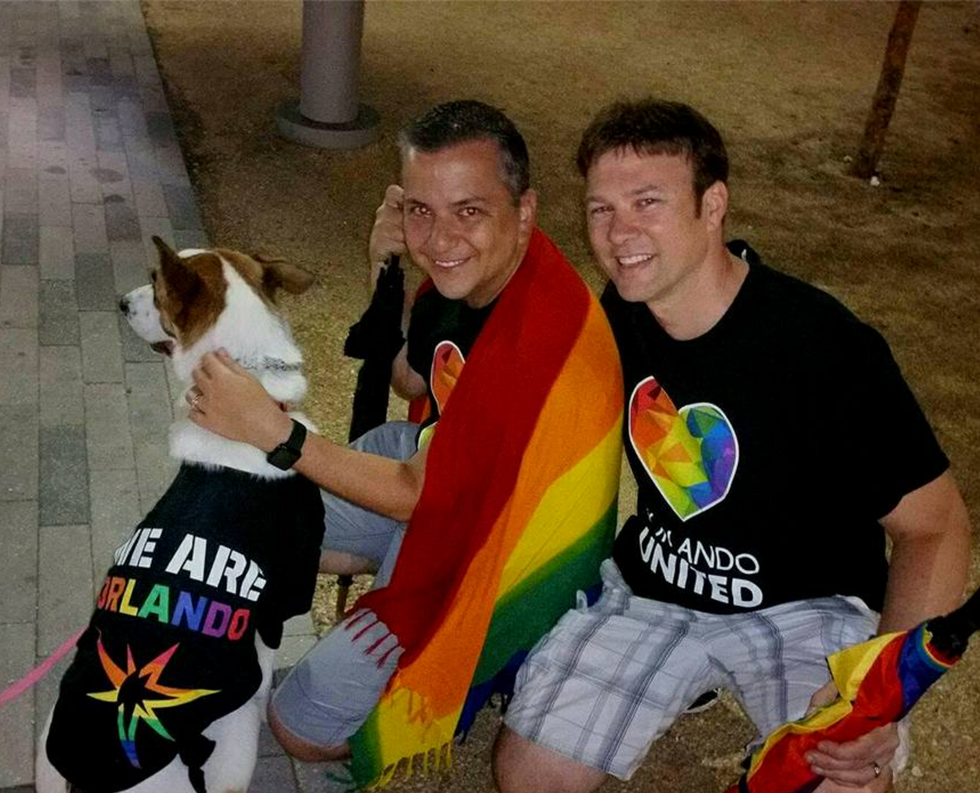 Photo credit: Sydney Going, one of the many service dog handlers around Orlando who brought her dog to help make Orlando's heart a little lighter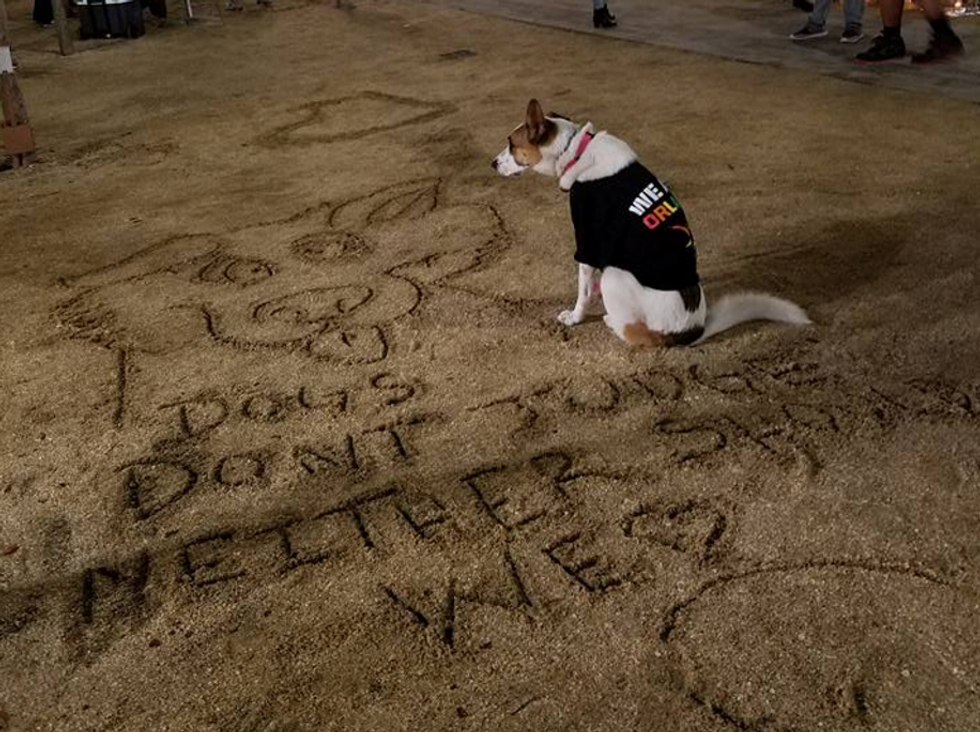 "Dogs don't judge, neither should we"
Photo credit: Sydney Going
I want to thank the people in this city who actually did do something, even if you only donated blood - you helped save lives. Some of Orlando has gone as far as blocking the Westboro Baptist church protests outside victim's funerals for the grieving families, making dedications to the victims through art, bringing their own service dogs for therapy work and even getting tattoos to ensure that we never forget this tragedy.
Kyle Blake performing in a benefit show at Southern Nights where over $65,000 was raised for the Pulse staff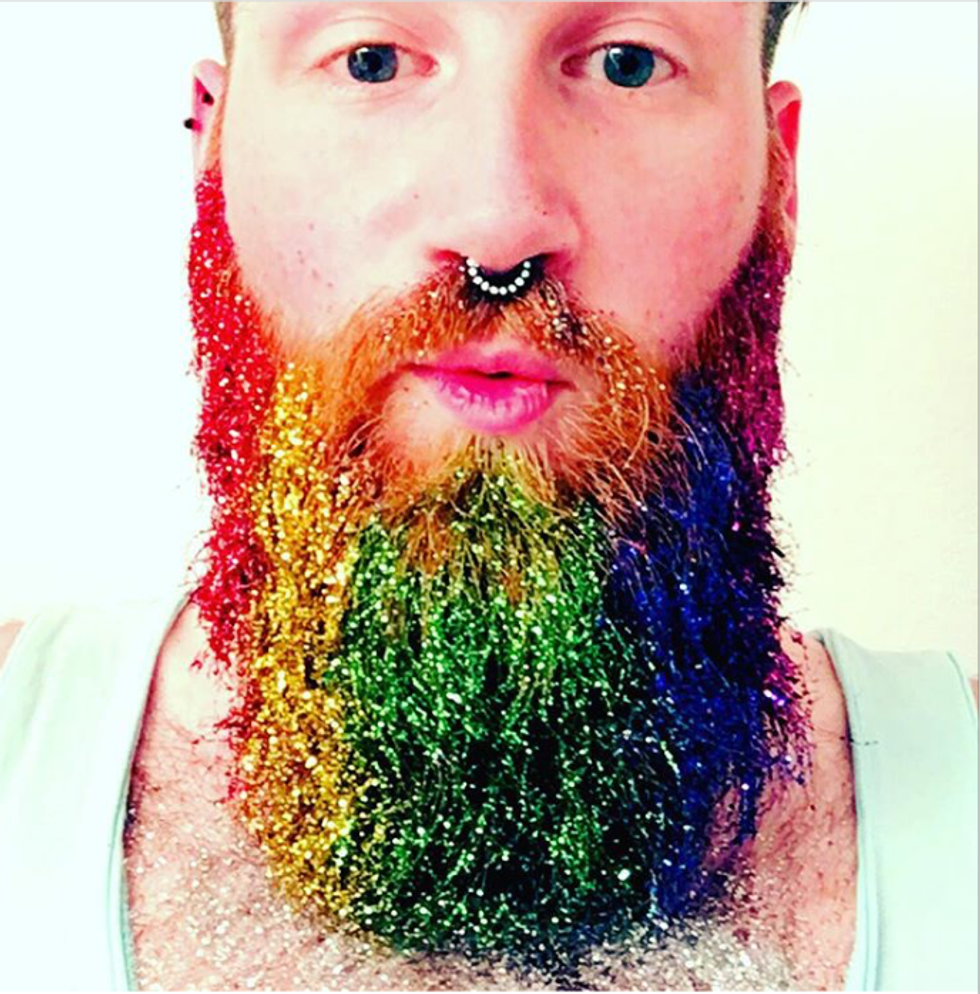 Photo credit: @Tacolushdelrey on instagram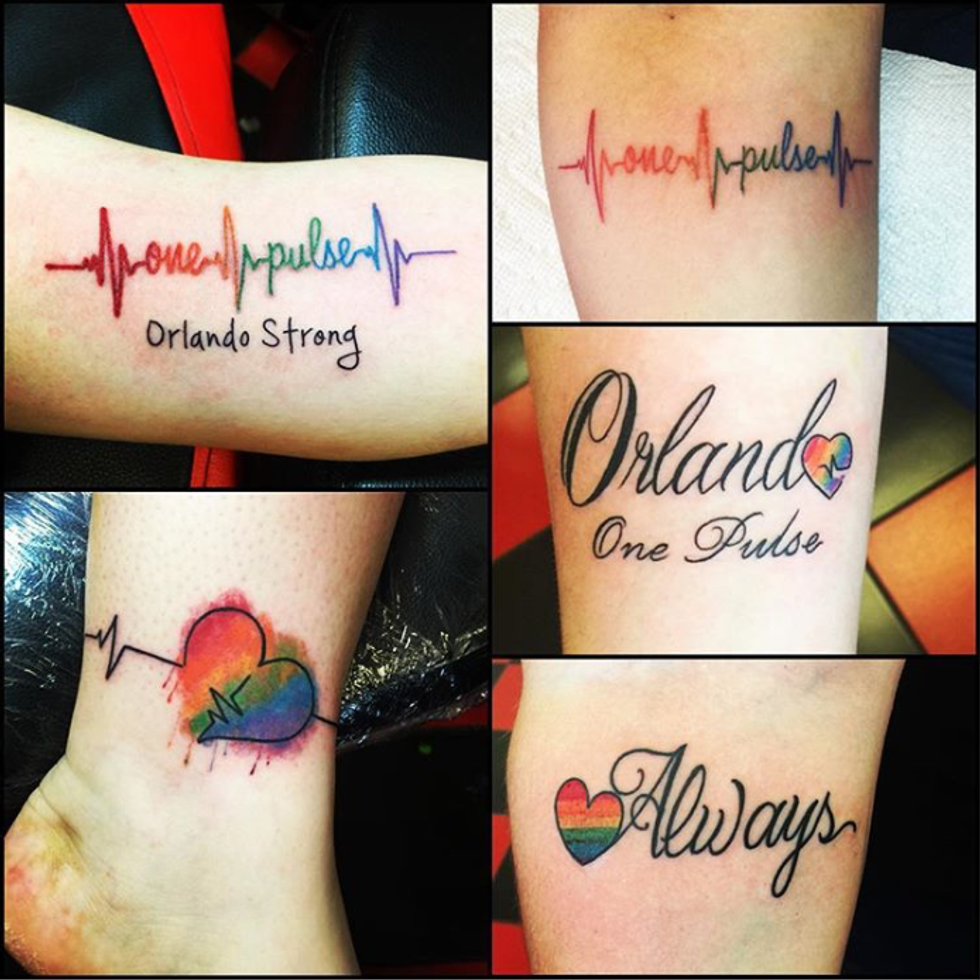 Photo credit: Eddie Saraiva, a tattoo artist in Orlando who did over 20 of these tattoos in one day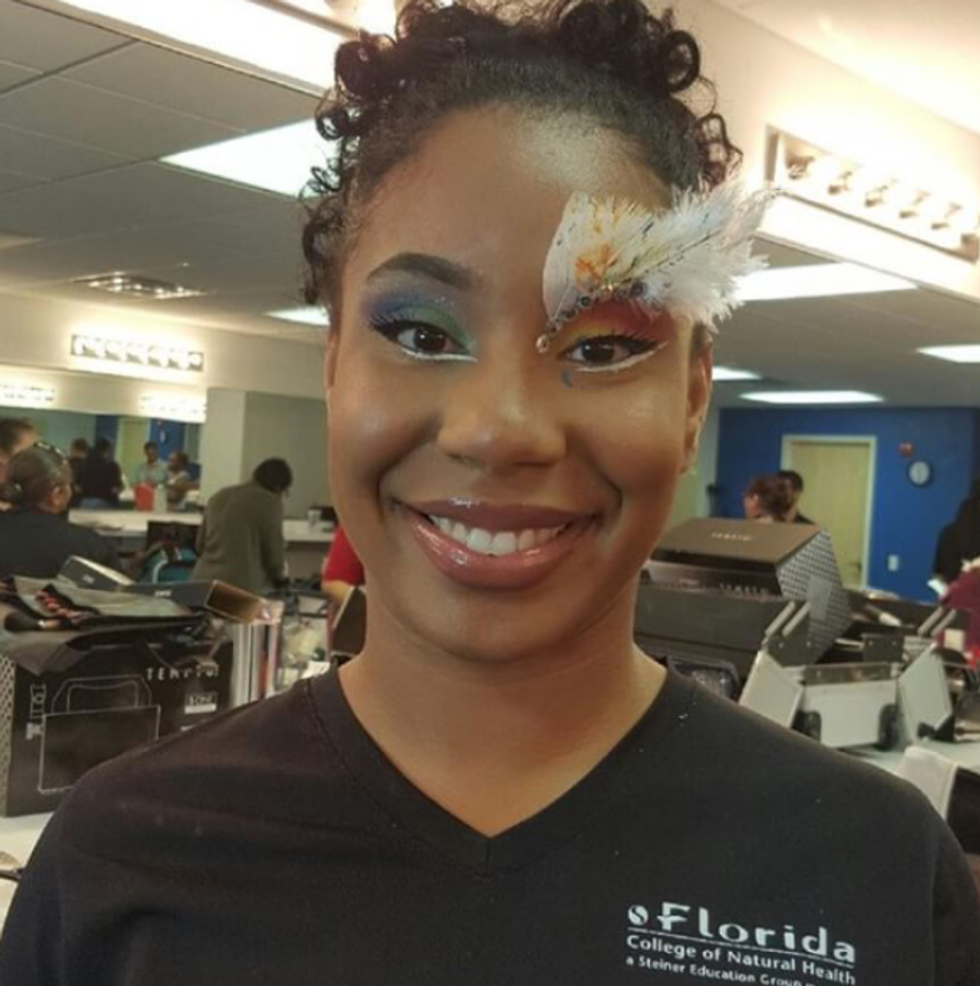 Photo Credit: Anisa Colon, a Florida College of Natural Health student who dedicated her beautiful makeup art to those effected by the Pulse shooting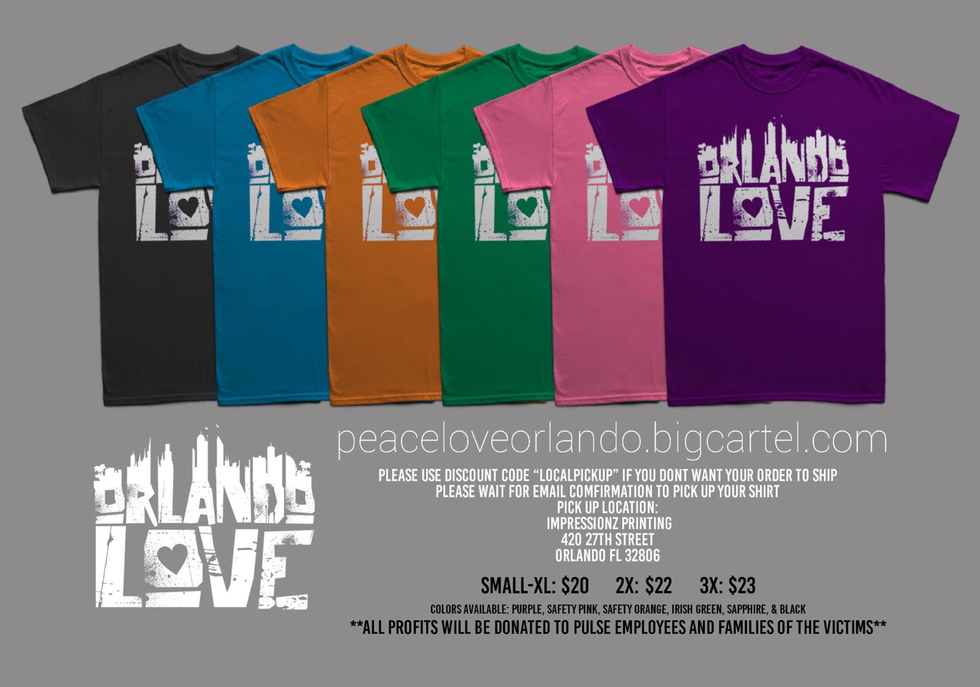 Orlando graphic designer, Katie Constantino, designed these shirts and all profits will be donated to Pulse employees and families of the victims
As you can see, many of these dedications include colors of the rainbow which clearly represent the LGBTQ+ community. While our colors of pride have upset some people, it is also the first time in other's lives that they are finding themselves accepting the gay community because of this occurrence. If you are the latter, it's okay that it took this long for you to accept us because all that matters is you're here now and we're going to move on as one, big, loving, accepting, pride-filled city where we teach our children that love is love, no matter the gender and not to fear love that we don't know; where we see same-sex couples holding hands on the street and don't take a second glance. We are Orlando, the city beautiful, and we are going to do whatever it takes to make each other feel safe again.