Dear Zayn,
When I first received notice that I would be attending the iHeart Radio Awards and seeing you debut your first performance as a solo artist, there are honestly no words for how emotional I was. I was overwhelmed with excitement, but I was also scared.
For four years, I cried over your high notes and harmonies complimenting the rest of your fellow bandmates in One Direction. "It's not a One Direction song until Zayn's high notes." I speak for the whole fandom when I say I will never forget the exact moment I found out you left. I thought it was an early April Fool's joke. We all did. But after nights of selfishly being angry at you and your decision to ruin what we all knew was One Direction, I realized it was for the best.
You weren't happy. And I think we all knew that deep down. I think we all knew deep down that it just wasn't for you.
The first time I heard "Pillowtalk", I thought "This is so Zayn". Listening to "Mind of Mine" proved it even more. I am genuinely so proud of you for finally doing what you want to do.
But despite all my happiness for you, I was so scared for how emotional I would be during your first appearance as a solo artist.
"Coming Up: Zayn", Ellen K's voice announced. I was so nervous. The show kept going and DNCE had already performed. I talked to the girl next to me and she mentioned she heard the security talking on his walkie about how you weren't going to show up. I was literally going to walk out because 1) I only went for you and 2) I was so hungry and ready to walk across the street and eat at Sizzler.
As soon as Zendaya started talking and I realized she was presenting you, I felt my heart beating out of my chest. I stood up and shamelessly cheered for you. (I was the only one in my area standing up and singing and dancing along.)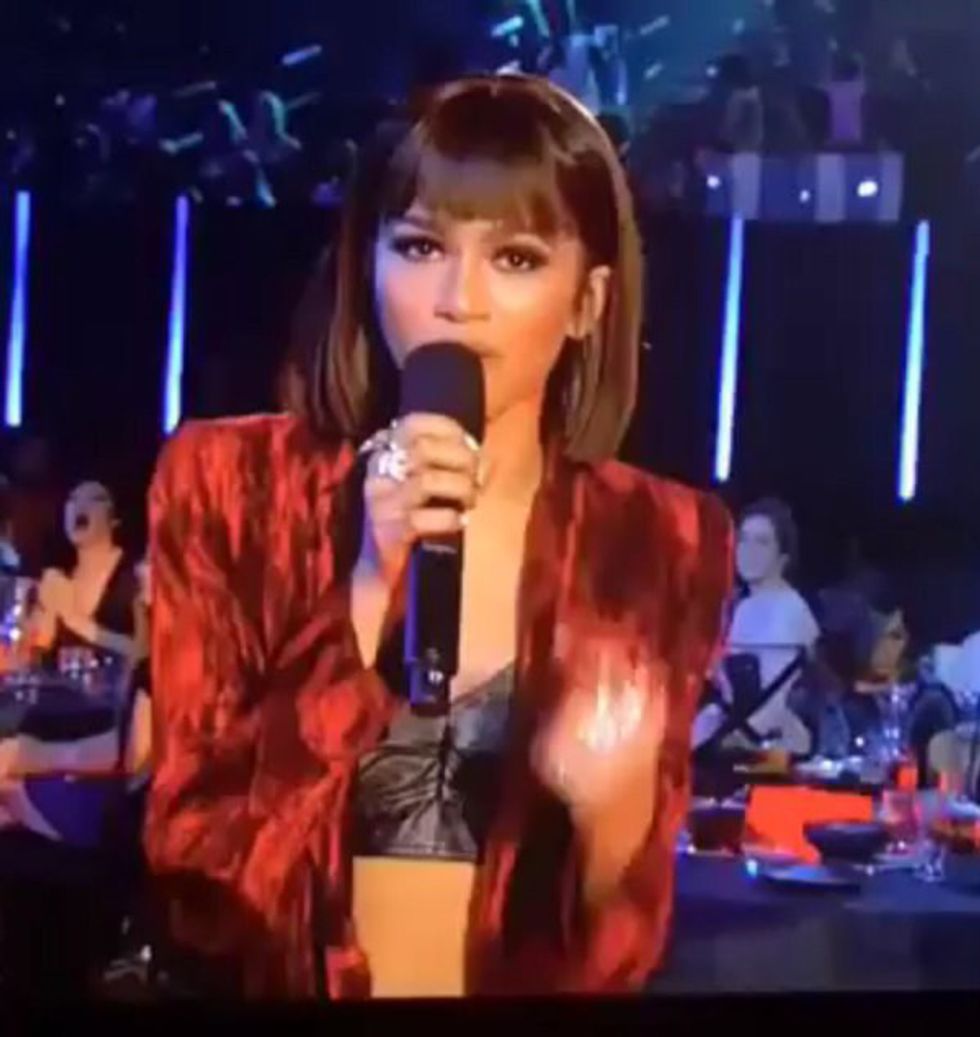 The music started and honestly took over my body. As soon as I heard you singing "Like I Would", nothing else in the world mattered. It was amazing. You still have that same affect on me - and everyone else, I'm sure.

All my fears about missing you as a One Direction member were completely forgotten. You were your own artist and - sorry for the lack of a better word - slayed that performance. I am so happy for you, and I just want to thank you for inspiring all of us to do what we want and love in life. It was pretty clear to me last night that that is exactly what you do.