Dear Starbucks:
First of all, I kind of hate you. I would rather eat a spoonful of ashes than drink a cup of your French Roast. You destroy your coffee beans. You are an embarrassment to good coffee and you have taught most of America that a "macchiato" is an upside down latte. Liar.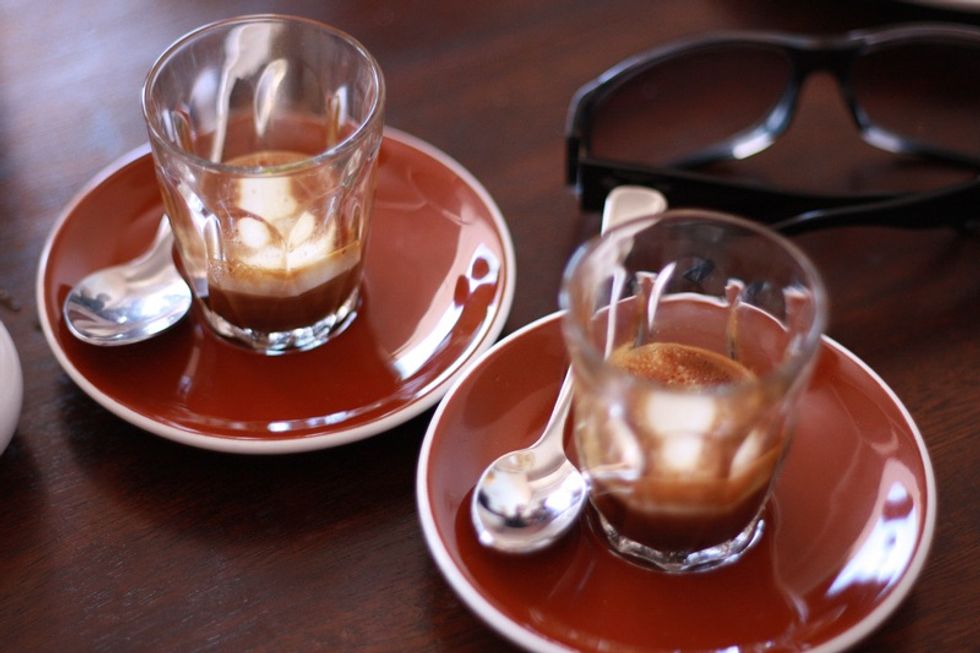 I presumed that by getting a job as a barista, I would be shoved into an environment of coffee geeks and fanatics. I assumed wrong. In the year that I worked for you, I was not trained to appreciate and love coffee. I was not trained to share my passion for coffee. I was trained to push buttons on an automatic machine. I wanted to pursue the science and art of good coffee, but there was no outlet. Instead, most of my time was spent cleaning dishes and mopping the bathroom.
Thanks to you, I've interacted with enough pyramid scheme businessmen and rich moms in white, manicured Escalades to last a lifetime. Some lady once threatened to call the police on me because her latte didn't have enough foam. Also, why does literally every middle-school girl on the Earth think that you have a "secret menu" that all the baristas know about? I'm serious, where do people come up with this crap? No, I do not know how to make a "Captain Crunch Frappuccino," whatever the hell that even is (I don't know).
Can we talk for a second about your cup sizes? Your smallest size, "tall," is anything but tall. Your medium size, grande, is "big" in Spanish. The only size that doesn't actually imply "large" is your large size. And of course you named it a number. Seriously? "Can I have a 20, please?" said nobody ever.
Regardless of the disgust I have for your drinks and your business model, there is no denying the impact that you have had on the current coffee culture. Paying $5 for a cup of coffee seemed outrageous to the average coffee consumer a few years ago, but now we willingly pay that and more to get our daily caffeine fix. Arguably, there would be no such thing as a "locally roasted coffee scene" without you.
Ask any small coffee roaster and they will praise the benefits of an established coffee culture. Because of you we now have a community interested in genuine, excellent coffee. Because of you we have a standard of coffee to measure quality coffee against. In 1980 there were hardly any coffee shops in America, but by the early 2000s it was a booming industry and it is still growing exponentially. Even in the past 10(ish) years there has been a huge spike in coffee shops.

You made expensive coffee "cool." You tied your logo to social status. For coffee producers, this was everything. Specialty coffee grew in popularity and value, dwarfing the old American coffee scene. Thank you, I think.