It was many women's dream to spend a night with Bob Dylan in the '60s; listening to him sing, smoke some magical herb, and stay up until the sun came out. Lucky women such as Joan Baez, Susan Rotolo, or one of his two wives have been lucky enough to spend one of those nights with Mr. Dylan. Last night I got my chance. However it wasn't as intimate as a woman might have wished it'd be over 50 years ago, but I did get to bask in his presence and listen to him play his harmonica while singing songs from the past and present.
I sat on the bumpy concrete seats at the Hearst Greek Theater in Berkeley last night anxiously awaiting one of the legends of folk music to arrive on stage. A dream now a reality I was finally seeing Bob Dylan live in concert. I was with my father who was a pre-teen when Dylan's music was popular, and whom I count on to recount the '60s and '70s to me in detail so I could imagine I was there. I never felt I belonged in this decade, I had always been an old soul, and tonight I would be taken back to the time where I wish I had been.
Mavis Staples opened the show with an hour-long performance of some of her greatest hits. Staples, who will be 77 in July, mesmerized me with her raspy, deep voice and love of music. I had never heard her music, or at least I thought I hadn't until she started to sing. I knew or had heard most of her songs, and I was pleased to hear them live. She is a charismatic and full spirited woman, and it was a joy to watch her perform. I'll be heading to the record store this week to purchase some of her records. She left an impression on me and I can't wait to fill my apartment with her beautiful voice.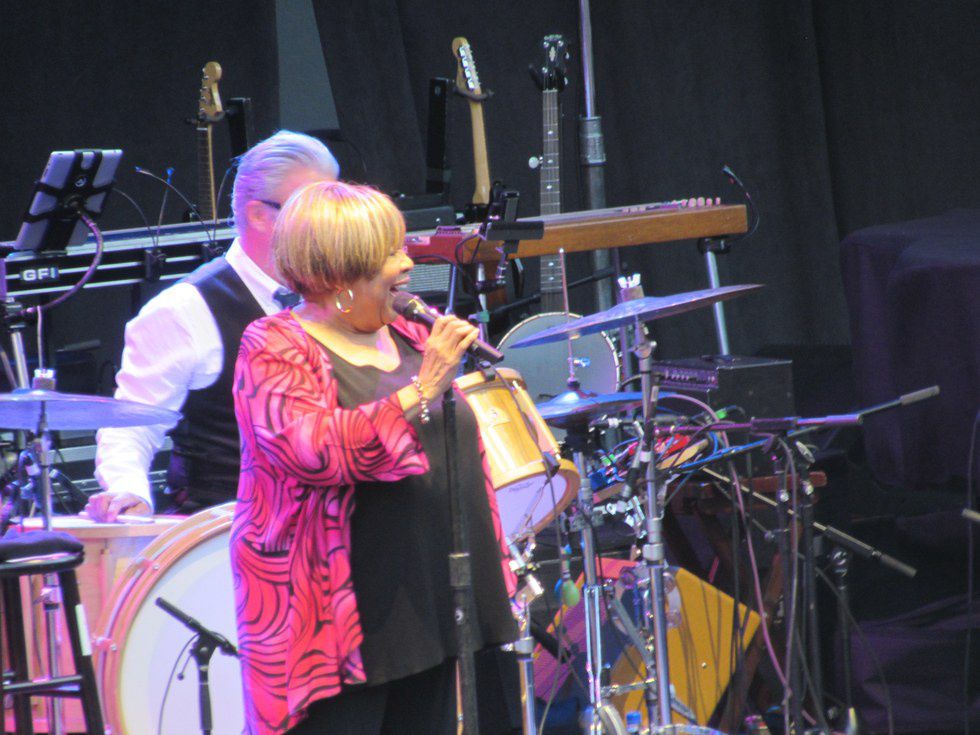 Finally, Mr. Dylan took the stage with his band. I was surprised how small of a man he was, at 75 years old though it was apparent he was ready to give an amazing show to his audience. Most of the night I sat in awe to be in the presence of a legend. His voice, though older, he gave a performance to remember. I got chills when he played his harmonica and the piano. He sang songs from his new album as well as Sinatra covers. He held a stance, feet shoulder length apart, while his band played a solo that I imagined he had been holding since he began performing over 50 years ago. He shuffled back and forth to and from the microphone and sang his songs with soul. It was an experience to remember listening to the voice that changed music for his generation and those after.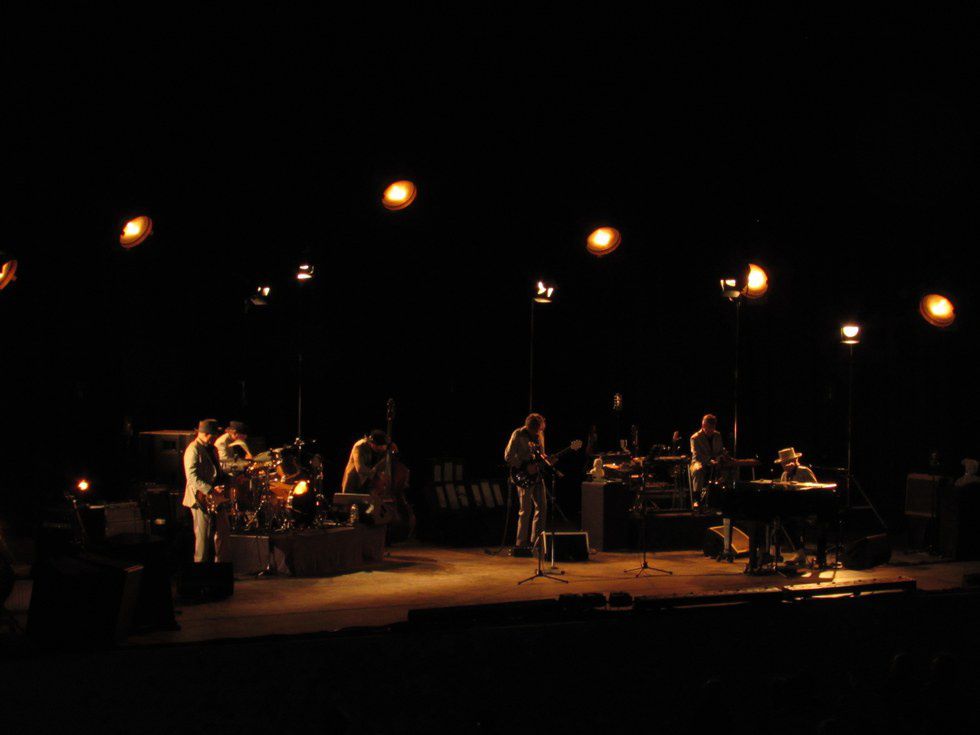 He didn't even introduce himself the whole show. Which made me chuckle, that what if we hadn't been listening to Bob Dylan the whole time but an impersonator. But I think after 50 years of performing, touring, and being a star, you no longer have to introduce yourself. He knew we knew who he was. He knew the theater was packed to see him perform. Because he is one of the greats. He is Bob Dylan.