I was unashamedly a Directioner back in middle school, like a lot of us - I went to the concert, I had the posters hanging on my wall, I had the magazine covers, the book, the t-shirts... until it all came to a terrible end. Once Zayn Malik left, and not on good terms, the band seemed to slowly fall apart. It was devastating, like a piece of my childhood crumbling before me. I started following the boys' solo careers, specifically Harry and Niall, but as I got older, I just stopped thinking about the first boy band I loved. Sometimes I'd blast "What Makes You Beautiful" during a throwback jam sesh in the car with friends, but I was far from the Directioner I used to be. I mean, there was no One Direction to be a Directioner for, right?
Well, that was until quarantine, my fellow defunct-fangirls. One Direction's tenth anniversary is coming up on July 23rd, and a lot of VERY promising things have been floating through the media about a potential One Direction reunion to celebrate. This news, unashamedly, made me realize I have been (and always will be) a Directioner.
My very first thought when I saw this news was that I would spend any amount to travel anywhere in the world if this reunion is a concert.

Of course, we don't know there is going to be a concert. In all honesty, we really don't know much about this reunion except that there is a very good chance it is happening.

For starters, the official One Direction website has been reactivated for the first time since 2016.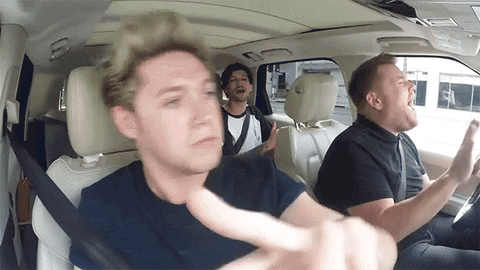 Giphy
Like, there's no way this means nothing, right?
And if that's not enough proof of a reunion in our very-near future, how about Liam Payne's accidental (but hard to deny now) reveal on his Instagram Live just a few days ago? He told Alesso on the live video: "I can't say too much. Louis told me off for revealing a bit of our plans the other day, so you're going to have the group chat telling me off." So... THERE ARE PLANS?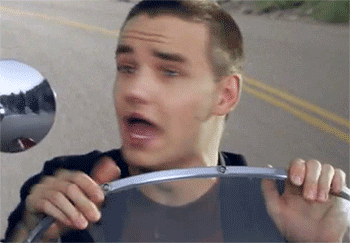 Giphy
And Harry Styles pretty much told James Corden there's a secret he's keeping, saying, "I'm not allowed to say too much obviously, because I'd be giving it away. But we've been speaking a lot more at the moment. I think we're all feeling that that 10 year is a very special moment..." Excuse me, Harry, what would you be giving away? Please don't make us wait till July to find out!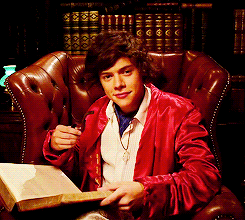 Giphy
And while Louis has been a lot quieter on the matter (which makes sense, since he got mad at Liam for being a little too vocal on the subject), he did tell BBC Breakfast - "I think we'd be stupid not to get back together." I agree, Louis, I agree.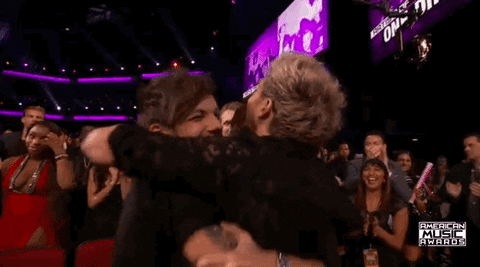 Giphy
And while Niall has been more... indirect compared to his former bandmates, he's still helping to spark a little hope in all of us during this painfully long and boring quarantine. Back in February, he shined a little light on the possibility of a reunion like Louis, saying, "We'd be absolutely ridiculous not to reform the band. We haven't really spoken about the 'whens' but we do know we will. We have all said individually that we will and I think it would be stupid if we didn't." However, unlike the other three who seemed to be continuing to entertain the idea in March and April, Niall has backtracked a bit. Essentially, it sounds like he wants to make sure the timing is right and that he's not making promises he can't keep. Which I can respect, but I personally prefer Harry and Liam's responses.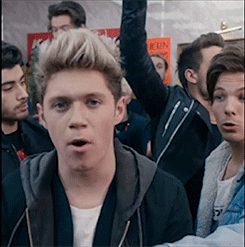 Giphy
However, the question remains... will this be a five member reunion? Or will Zayn Malik be a no-show? It's no secret he's said some not-nice things about the band after his abrupt respite, but would he really not show up for the tenth anniversary? He hasn't said anything about a potential reunion, BUT Niall, Harry, Liam, and Louis ALL followed Zayn on Twitter again. I can't be the only one thinking that has to mean SOMETHING.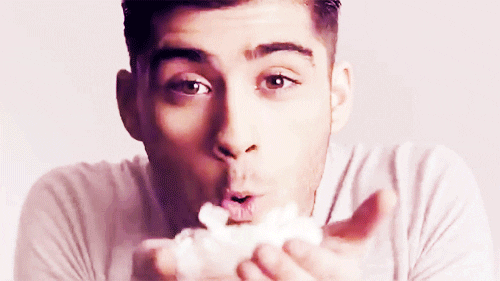 Giphy
We already got a Jonas Brothers reunion, so a One Direction reunion just makes sense! Even though it's not 100% confirmed, I'm pretty convinced it's right around the corner, and it's the best news I've heard during this quarantine.