I watch a lot of The Office. Not like "Oh I've seen every episode" … More along the lines of 'I've seen every episode on repeat for over a year'. No really... It's my go-to show anytime I'm doing ANYTHING cleaning, trying to sleep, homework, bored. Last year I randomly tweeted about how I was going to have an Office-themed birthday so I guess you could say I've been preparing for this particular party for a while.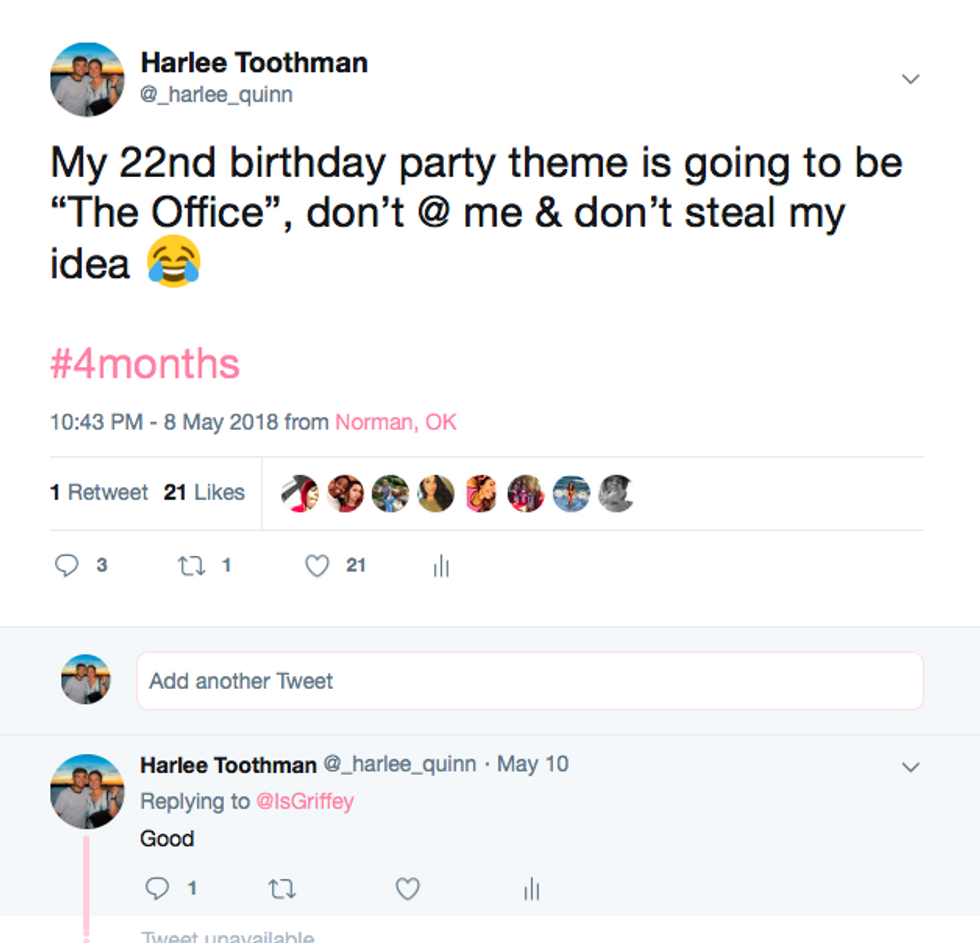 Harlee Lynn Photo
Most of the inspiration for my 22ndbash was taken from the infamous season five, episodes 16 and 17 'Lecture Circuit Parts one and two.'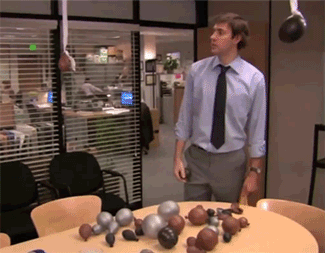 The first thing to think about during your party planning is the FOOD. I didn't feel like going all out for food, so I just bought snacks. From none other than Dollar Tree itself.

I spent less around $5 on snacks. Which included pretzels, cheese puffs, goldfish and cheez-its. (The Cheez-its were just an add-on) The rest of the snacks were strictly memes from "The Office". I even bought orange juice and included the meme about Michael's "special" orange-vodka-juice.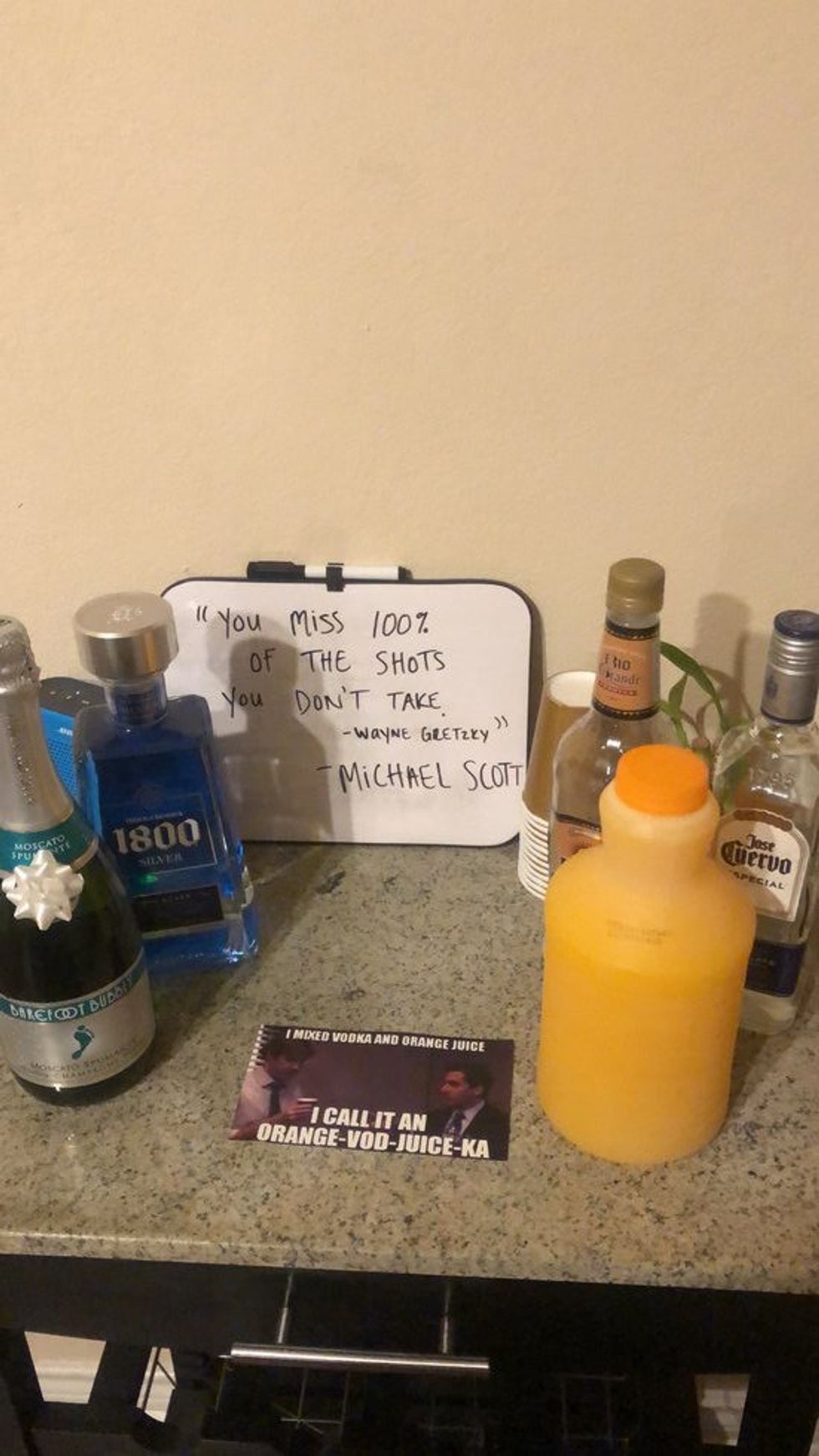 Pretzels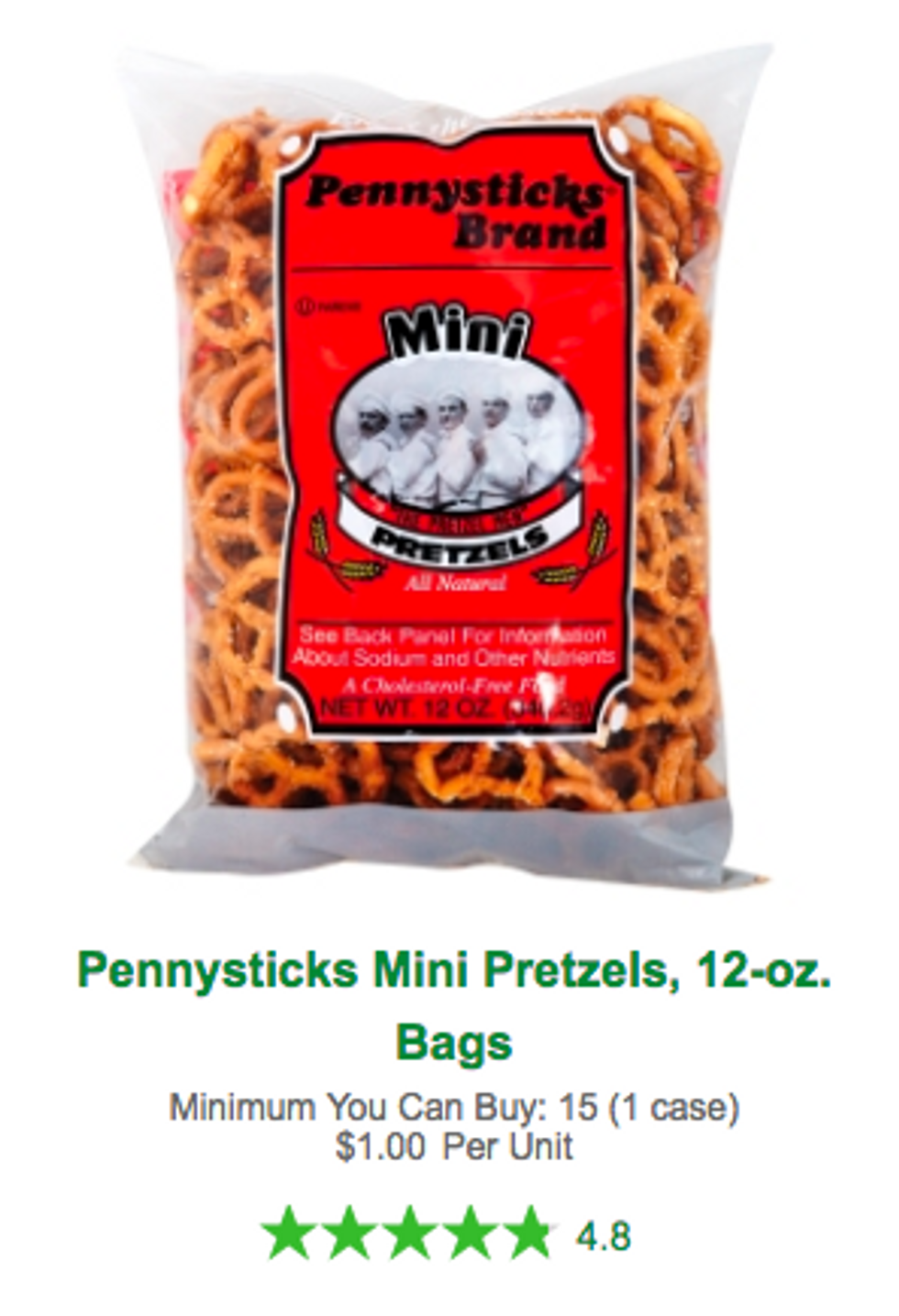 Cheese Puffs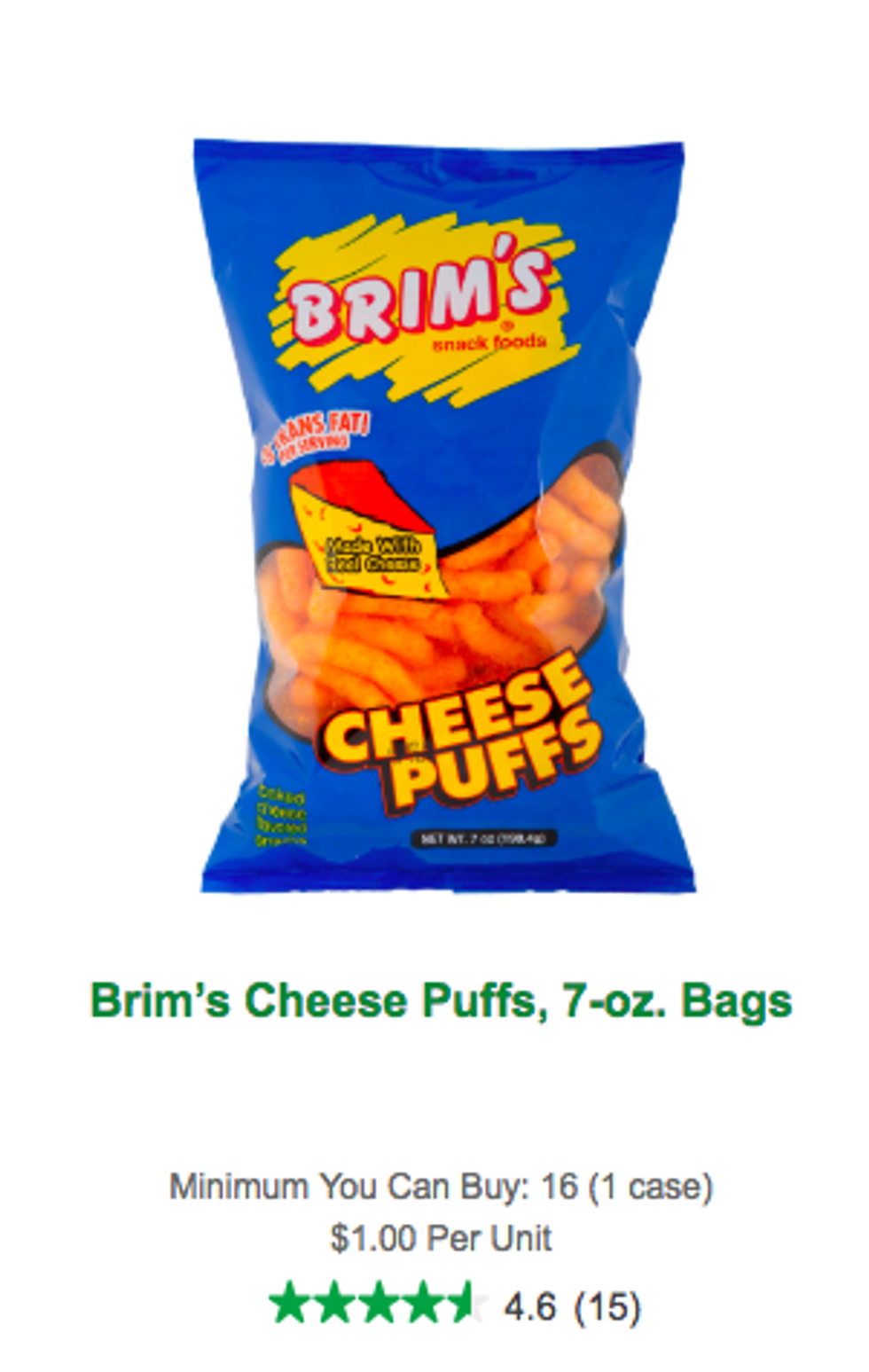 Goldfish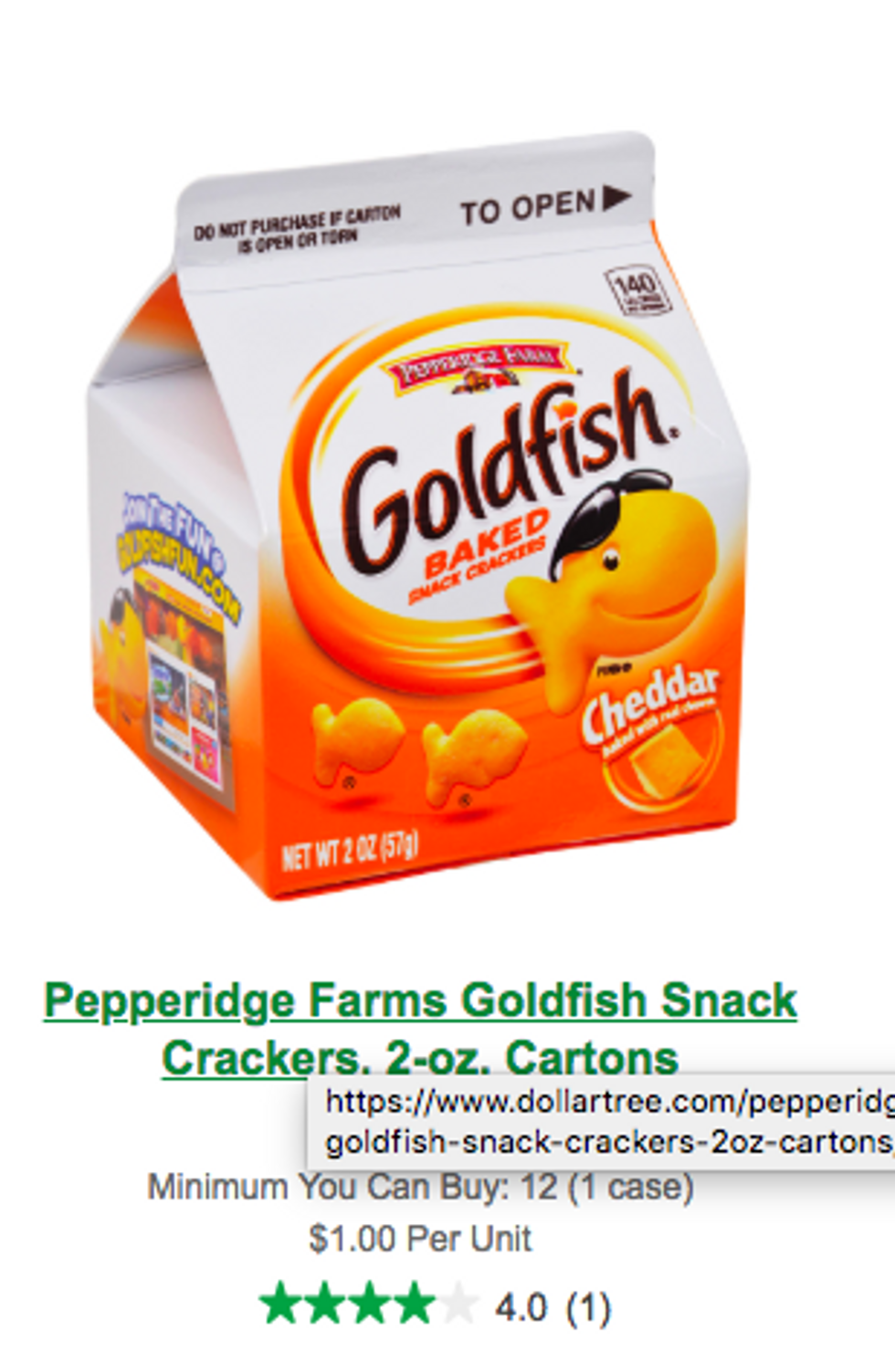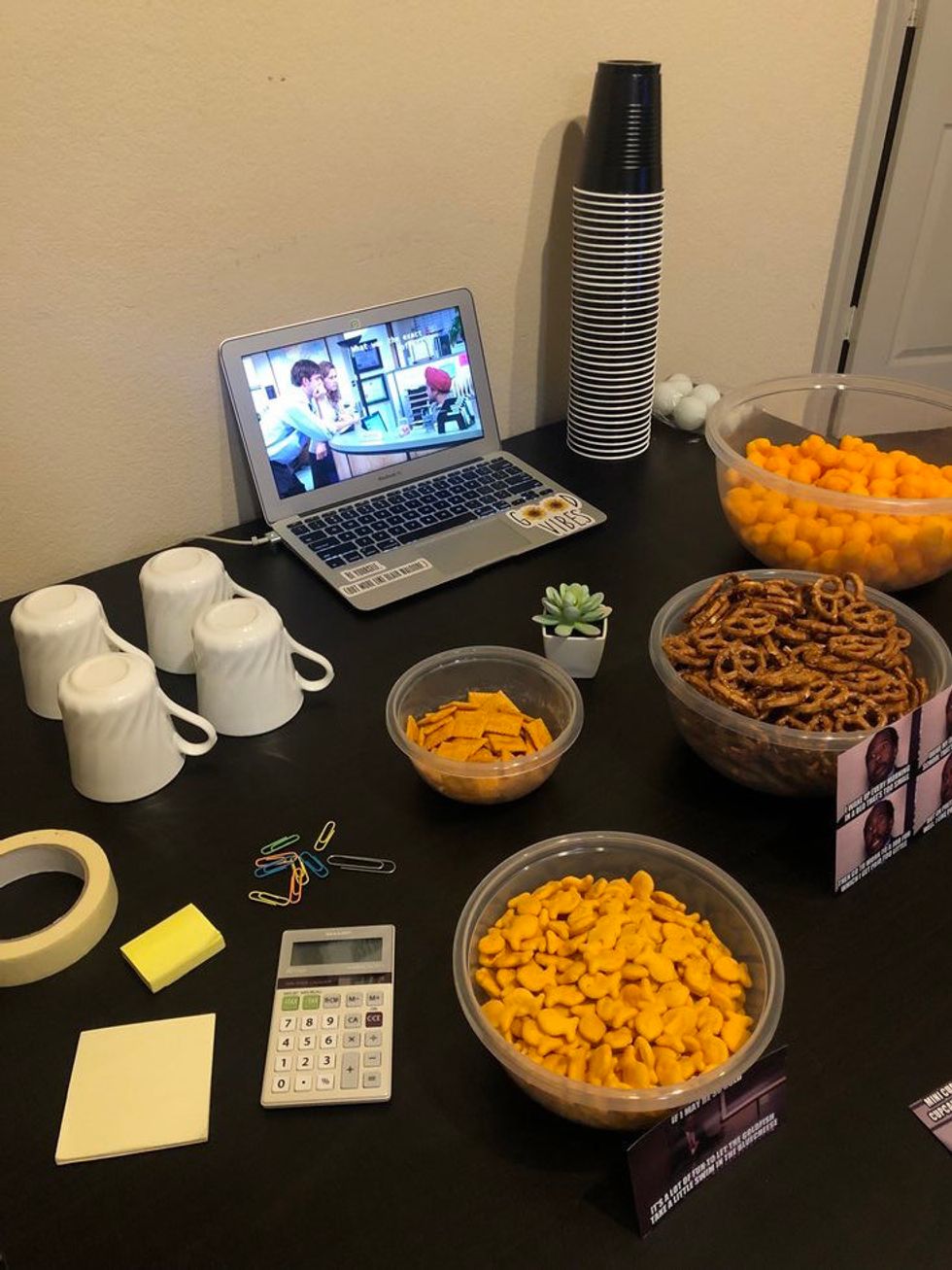 I wanted to make this look as "office-related" as possible. So, of course, I got some crepe paper as well as brown, gray, and black balloons for decor. This is essential. I made sure to put everything up with masking tape so people could see it as well. I even found a blog by Practical and Pretty who had a FREE printable "It is your birthday" sign. So that also cost me nothing. Attached below is the link.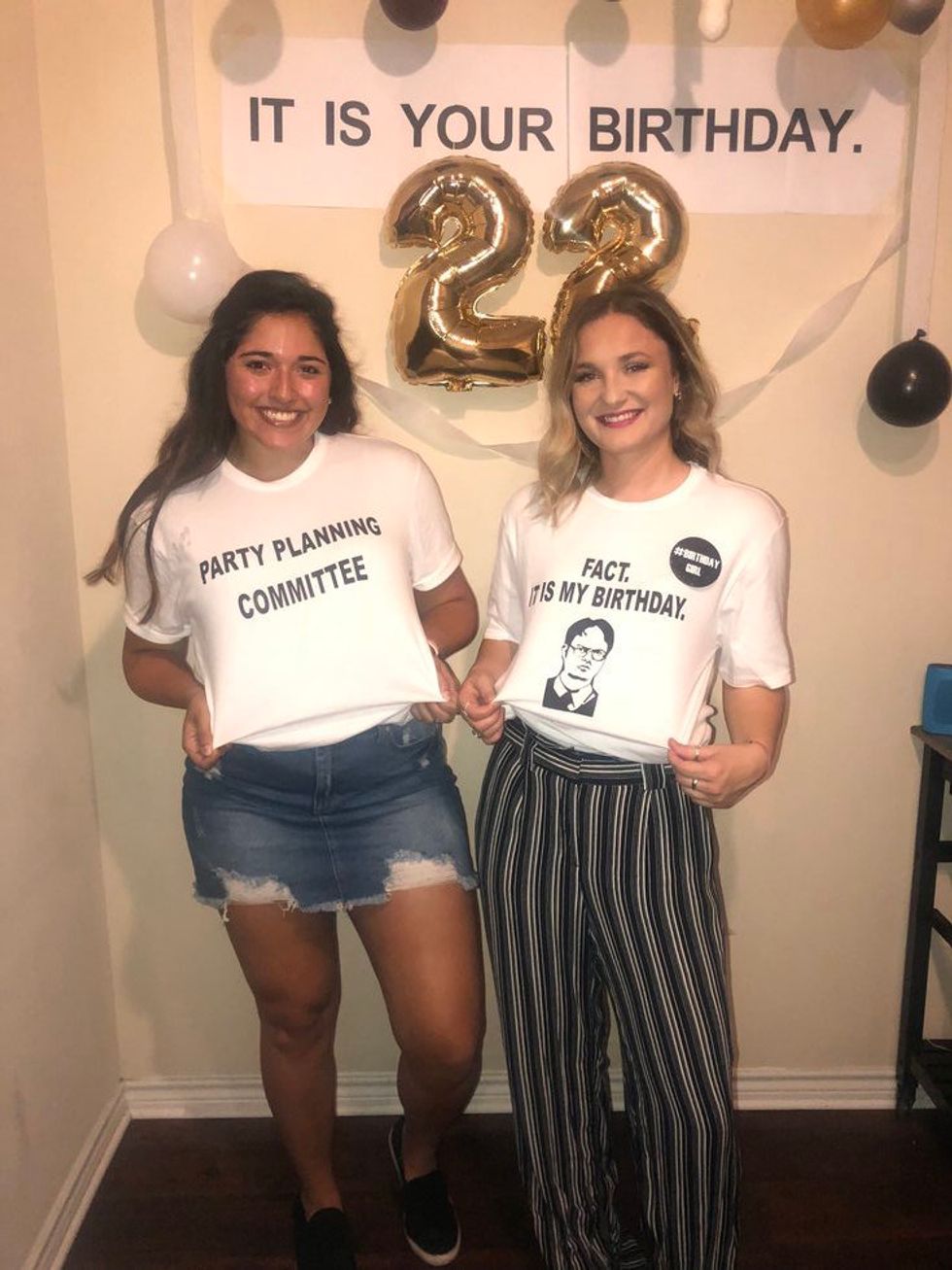 I got all of the decorations from the Dollar Tree too. Balloons, streamers, and masking tape. So a total of $5 as well on Dollar Tree Decorations…WIN!

One of my favorite touches was the shirt my roommate's moms company made! The T-Shirt company's Facebook page is attached here.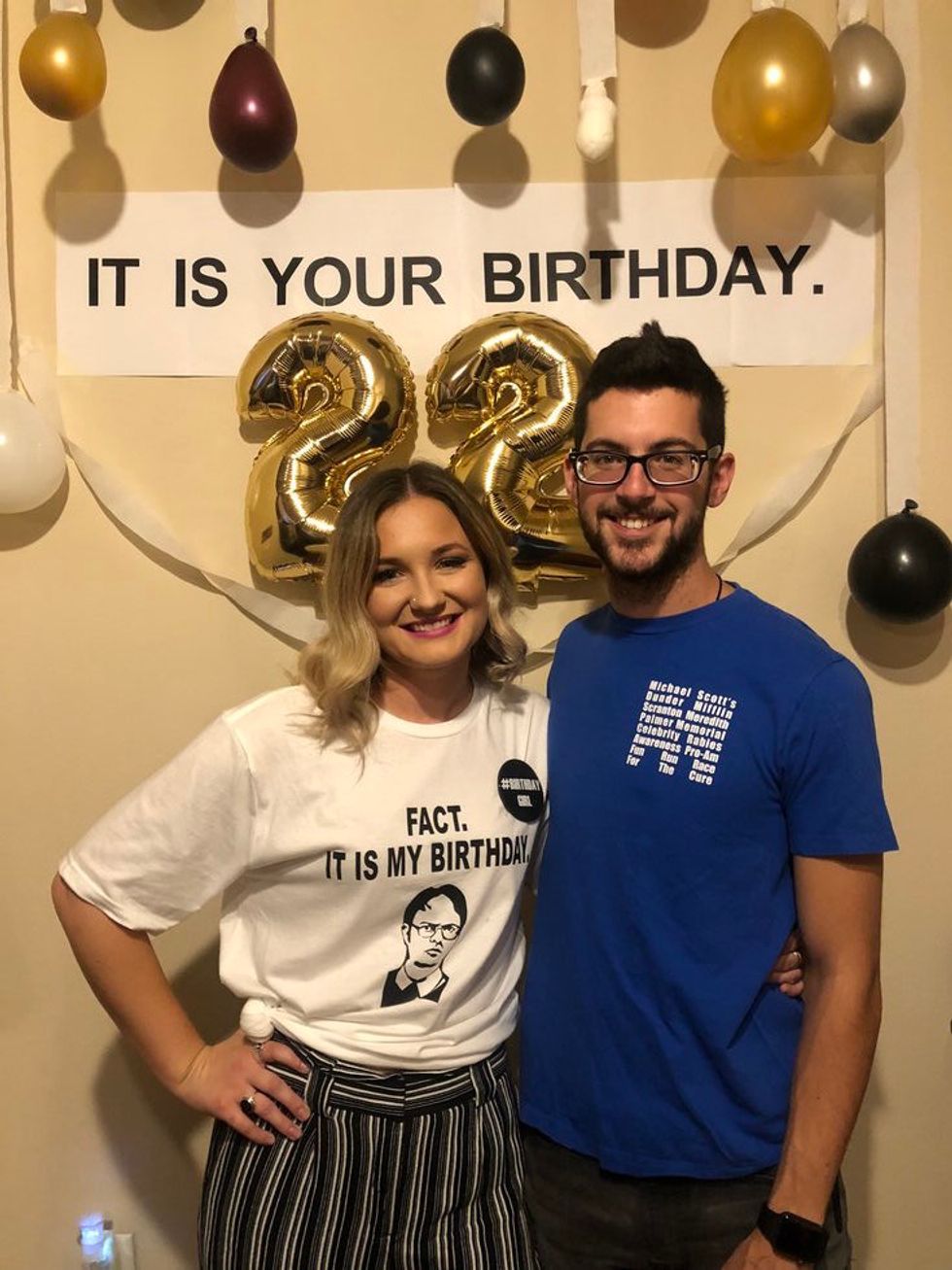 This was FREE… along with my Dunder Mifflin cupcake cake.

Lastly, what I did for decor was print a bunch of memes out that I just found on the internet. I taped them up all around the house using masking tape. It was a last minute idea but I'm really glad I did it because it worked for the people who hadn't seen the office (some of my friends) it gave them an idea of what the heck was going on. And of course, the printing was FREE through my school.