A young man sits on his beach chair reading a molecular genetics textbook. He will save lives someday.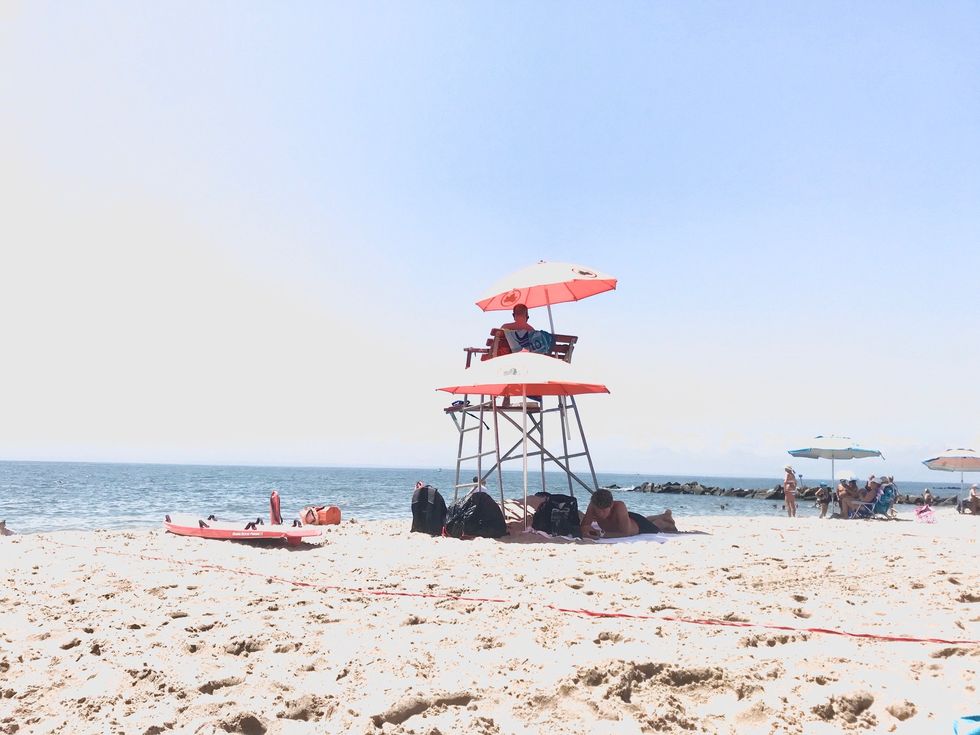 A grandmother puts her chubby toddler in a stroller and stares at her anxiously. "She won't eat anything," she complains to her husband.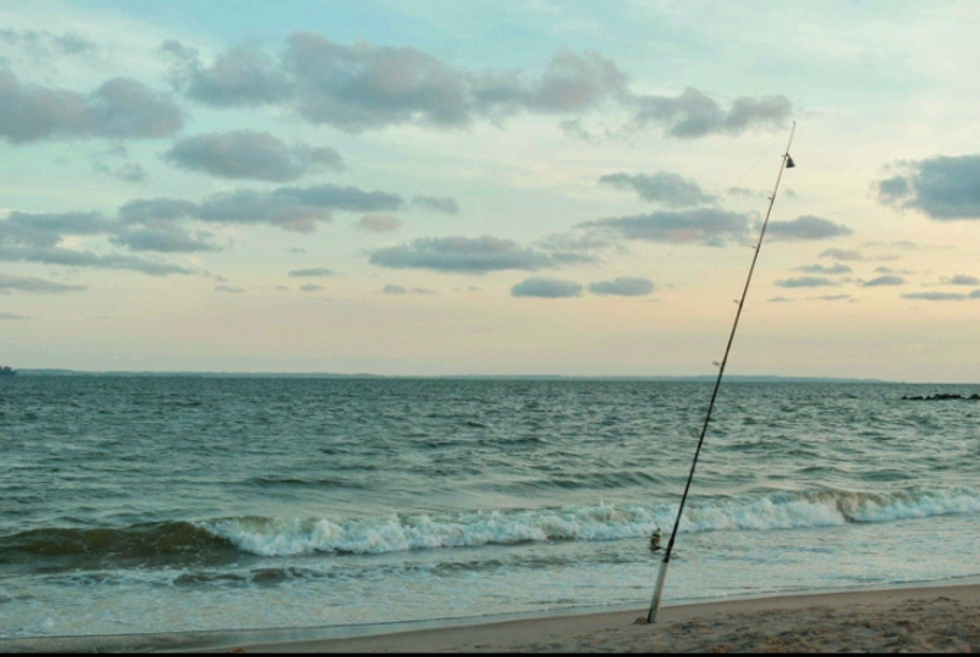 Photo by Arthur Saken
A father talks on the phone and yells at his son at the same time, who is kicking sand at his legs. His other daughter giggles in the back. Soon his wife enters the scene and I see she is pregnant with yet another one. I start to wonder how he will manage three kids. Then I see the little girl give him a warm embrace as he flashes a gentle smile at her. He'll do just fine.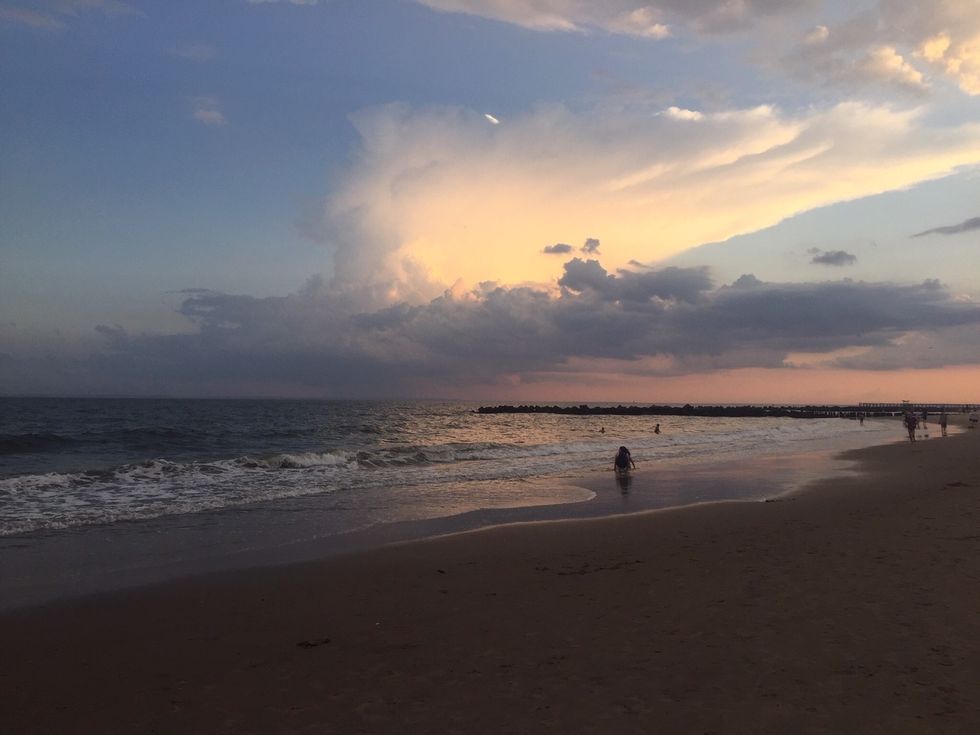 A motorboat approaches the shore. A teenage girl runs to it and hops on, smiling. Her knight in shining armor.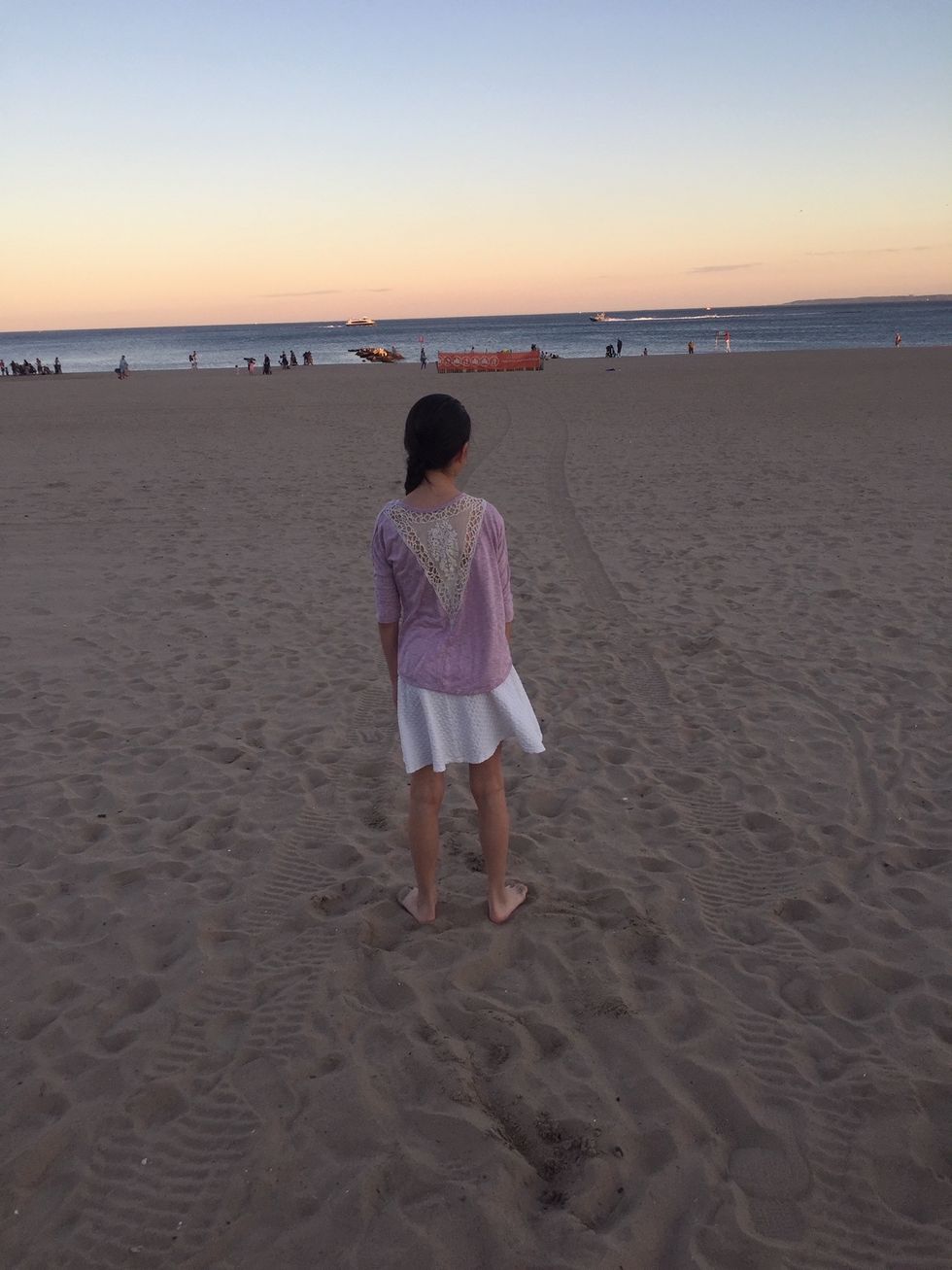 A family settles with a giant tent and blasts dubstep music through their speaker. The lifeguard sitting at his chair decides to turn John Legend at the exact same time. Might I mention, he sings off key and really loud. Neither of them hear the other's music meanwhile I am enjoying a killer remix.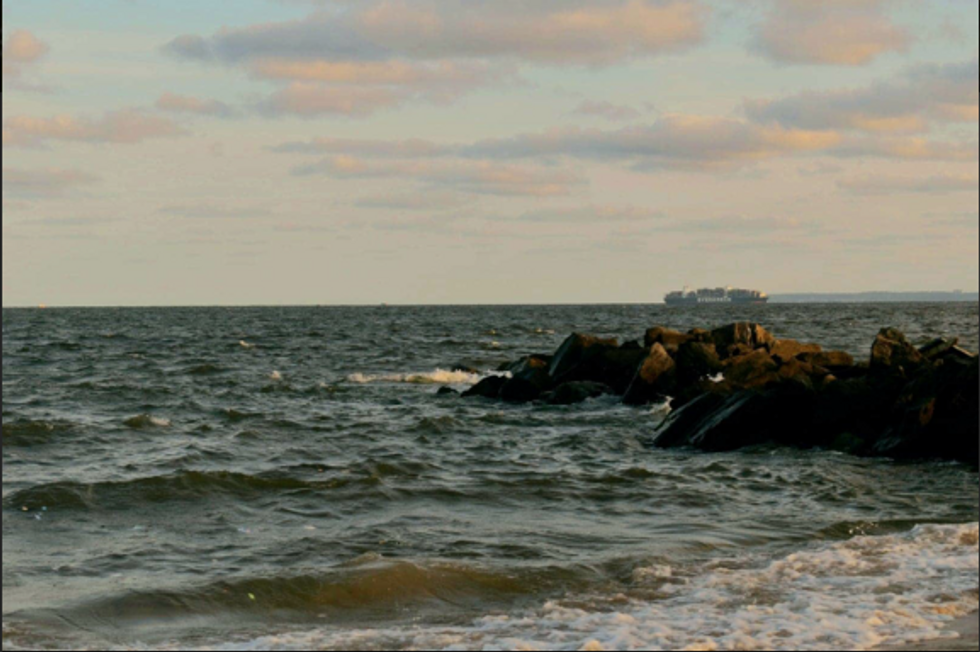 Photo By: Arthur Saken
A father loses his prescription glasses while swimming in the water with his son. He starts to panic, wondering how he will drive his son back to Williamsburg. My mom overhears his cries for help. She walks into the water, dips her hand in and takes out his glasses. "You're an angel," he tells her. He's right.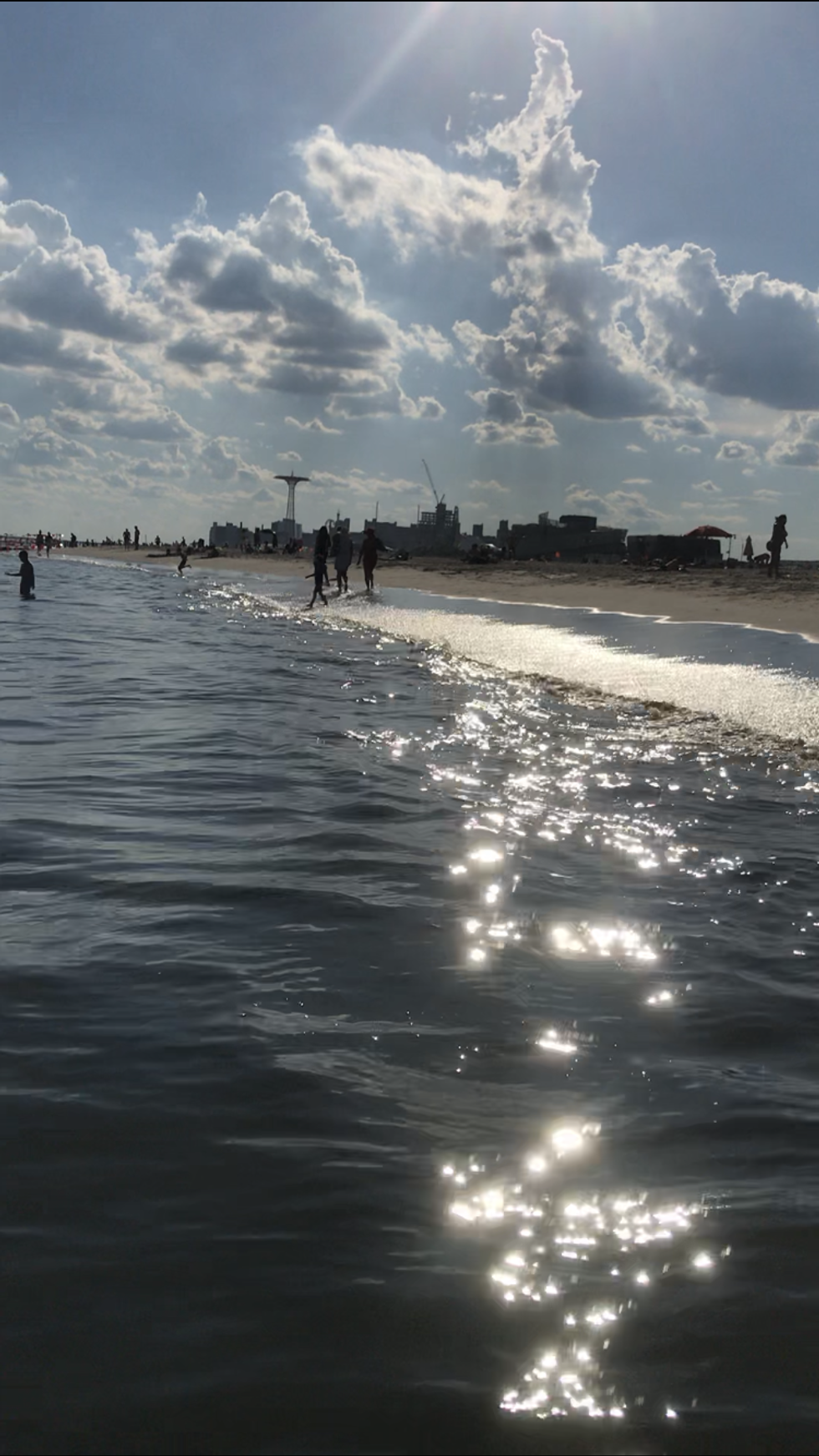 A lifeguard with smooth ebony skin places his Herculean body on a surfboard and effortlessly sails out to sea.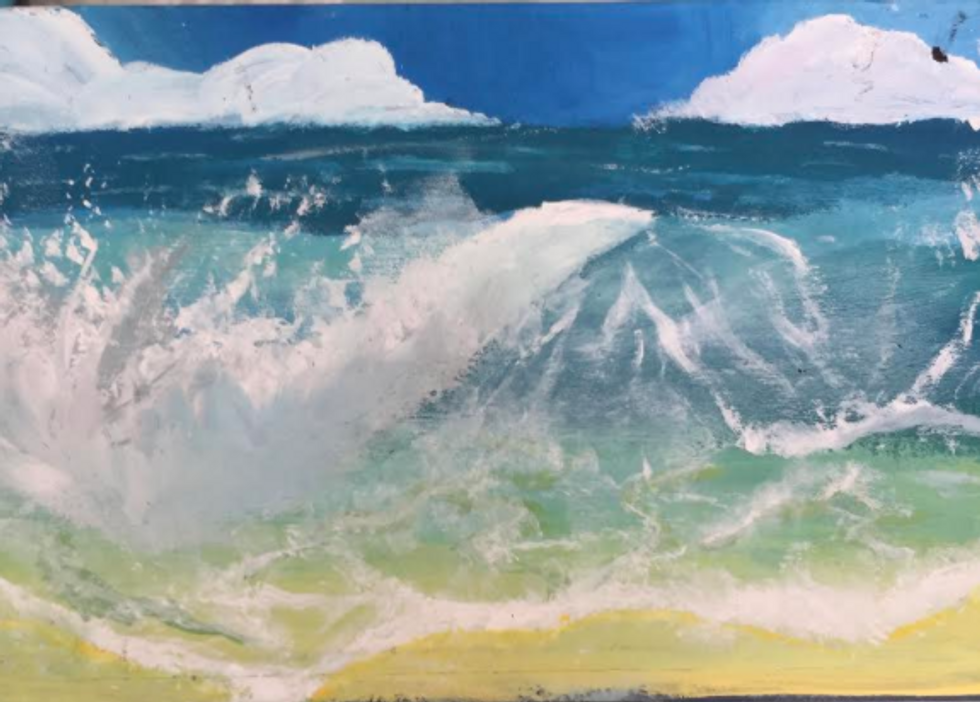 Painting by my younger sister
Two boys dig their friend up in the sand. All of them burst out laughing as they place a football on his crotch area.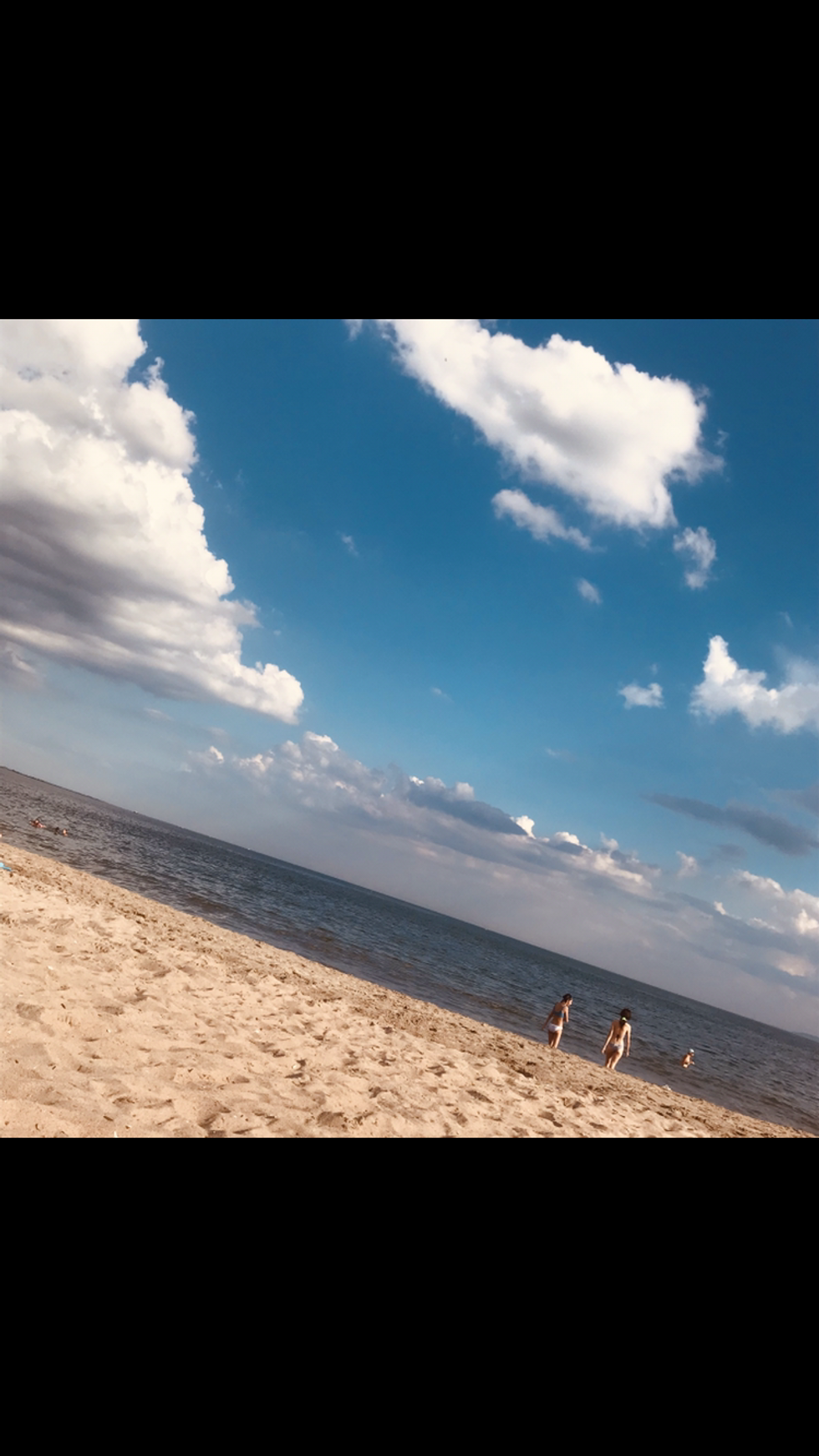 A man who resembles a real life Ken doll, with his shoulders so huge that they almost touch his ears, struts into the freezing cold water. Before I know it, he comes back out with his hair still perfectly coiffed and gelled and his shorts barely wet...like in a movie.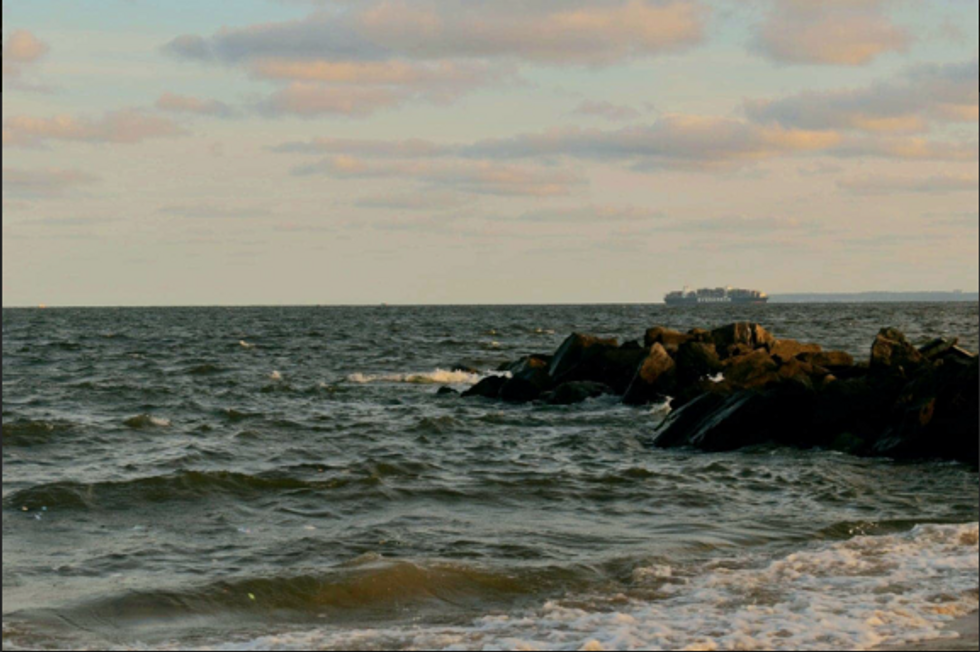 Photo by: Arthur Saken
*All photos in the article were taken personally