November 11, 2018, after a fall Justice Ruth Bader Ginsberg was admitted into the hospital for fractured ribs. "I'm now 85...My senior colleague, Justice John Paul Stevens, he stepped down when he was 90, so think I have about at least five more years," said Ginsberg to CNN. So according to her, we have five more blessed years with Ruth but what happens after? In a post-Trump Presidential world in which many a feminist are fearful of what may come next in the fight for equality, it is understandable to ask. I mean who is going to rise up and protect or fight the good fight?
Well, all is not lost. As it was made aware in the last couple of months a record number of women have won seats in the house. A massive win for female candidates and it was a night of many firsts. According to the Congressional Research Service, the previous record was 85 as of 2018 we have 107 women and five non-voting members. These numbers are a win themselves. The other wins were of inclusivity. The first Native American, Muslim, Hispanic, openly gay/bisexual/lesbian, and first females were elected in many states.
My own state elected Democrat Kyrsten Sinema was elected to the Senate and is the first female senator of Arizona. With this in mind, there are plenty of women who can and likely will step forward to be a champion of women's rights. With all these firsts this year it seems like in a dark spot there is some form of light. That there are people that have voiced their opinion and that opinion is that finally there are a record number of women that are in the house and the Senate.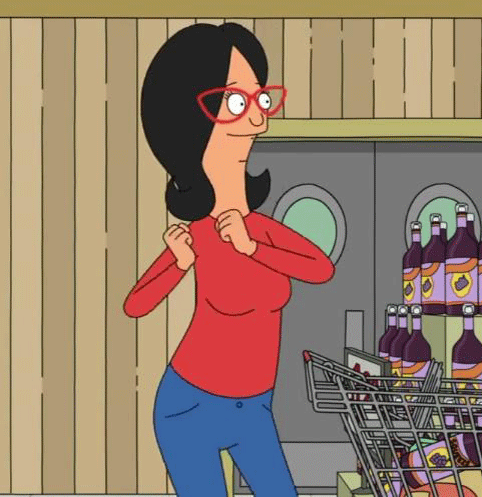 Me dancing media2.giphy.com
While this year has brought a few disappointing blows in both the current women's movement and the #me too movement these are just slight setbacks. These wins in the past month mean that while there have been setbacks this is a small battle we have won. In the fight for total equality for women and survivors, there will be failures, there will be lost, there will be people that step down, but there will always be smaller wins that will ultimately lead to the accomplishment of our goals as long as there are people left fighting. As I see it these wins prove there will be those people ready to stand up and fight or in other words to take up the sword. We don't know who the next RBG may be. They may not have endured as much adversity and been at the forefront of so many winning battles for women but this person will come. I am certain of it. It's only a matter of time just like so many other things in this life.
Ruth Bader Ginsberg has more than earned her position in the courtroom and for years has proven time and time again how unwavering and "notorious" she is. The following is just a bit of her story that will be in part told in the movie "On The Basis Of Sex." The movie is expected to be released everywhere next year but in select theater is already out.
Fighting tooth and nail to the top of her class in both Harvard Law (where she was one of nine women in a class of five hundred) and Colombia Law. Helping her husband through school and his battle with cancer while raising two children and attending her first year of school. Facing gender discrimination despite her very successful academic merits and kept pushing the agenda later became the first female professor at Columbia to earn tenure. Ginsburg directed the Women's Rights Project of the American Civil Liberties Union. She led the fight against gender discrimination and successfully argued six landmark cases before the U.S. Supreme Court. Ginsberg not only fought for the women affected but also for men. She was indeed hardcore. So hardcore in fact that she hid her pregnancy from her Rutgers colleagues.
Ginsburg accepted Jimmy Carter's appointment to the U.S. Court of Appeals for the District of Columbia in 1980. She served on the court for thirteen years until 1993, when Bill Clinton rightfully appointed her to the Supreme Court of the United States where she would become the second women in history to hold a seat. From there Ginsberg has never stopped championing women's issues and toppling large-scale issues. Dissenting on Ledbetter v. Goodyear Tire & Rubber Company, a case where the female plaintiff, was paid significantly less than males with her same qualifications, sued under Title VII but was denied relief under a statute of limitations issue.
Ginsberg toppled tradition writing a formal version of her dissent to read from the bench. Later working with President Obama to pass the very first piece of legislation he signed, the Lilly Ledbetter Fair Pay Act of 2009, a copy of this document still hangs in her office. More impressively Ginsburg has not missed a day of oral arguments, not when she was undergoing chemotherapy for pancreatic cancer, after surgery for colon cancer, or the day after her husband passed away in 2010. Her supreme dedication to her position, fight for equality, and unwavering integrity is what continues to inspire current feminists like myself.
I will not have to undergo much of what Ginsberg did because of her. I will still struggle but that struggle was made much less due to the good fight and battles won by Ginsberg. When she does step down, it will be hard to find someone of her caliber. Though I do not believe it will be impossible. "When they go low, we go high," and we will continue to go high and battle.