Growing tired of your go-to Netflix shows? Sure, "Parks and Recreation" is always a great choice, but you need some adventure in your life, right? Luckily, the content curators at Netflix read our minds and delivered just that: adventure. "Stranger Things" premiered on the streaming service July 15, and since then, the eight-part series has blown up. Rather than plastering our feeds with advertisements for the show, Netflix released it with little hoopla. However, that didn't stop subscribers from tuning in, falling in love and telling all of their friends (not unlike I'm doing right now).
When Hawkins, Indiana, middle schooler Will Byers doesn't show up home after a game of Dungeons and Dragons with his three best friends, his mom, Joyce Byers (Winona Ryder), questions his whereabouts. A smart and responsible kid, Byers has no business being anywhere else. Joyce becomes quickly convinced that he isn't just missing, but is also attempting to communicate with her in an usual way. With the help of Sheriff Hopper, Joyce and company hunt for Will Byers begins and with it brings a plethora of secrets and unknown forces.
What's there to love about this show, you ask? Just about every single detail. Created by Duffer brothers Matt and Ross, "Stranger Things" brings to life the greatest homage to all things 80s: "The Goonies," "Stand by Me," "E.T.," "Alien," and more. It's a love letter to Stephen King and Steven Spielberg in the best way. Besides the "Star Wars" references, your new favorite soundtrack, an 80s movie poster in each episode, and every single well-planned detail, here are five reasons you need to watch "Stranger Things" right now. (Warning: links may contain spoilers!)
1. Dustin, Luke, and Mike's Friendship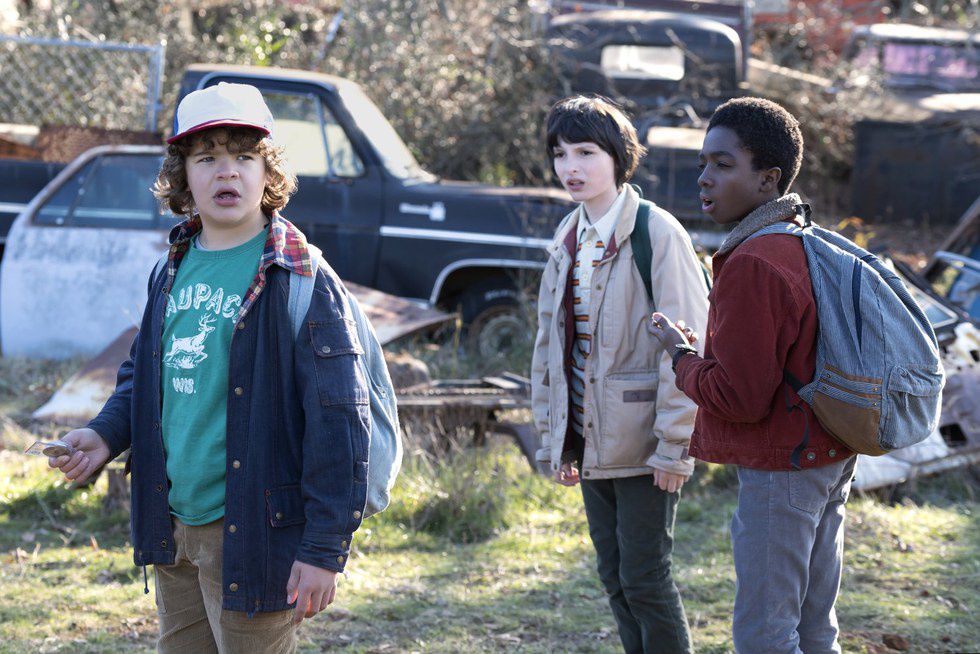 When their best friend Will mysteriously goes missing, these boys don't stop at anything to find and bring him back. Though only in middle school, these boys act (and swear) like they've been around for ages. Between facing bullies and endlessly questioning their beloved science teacher Mr. Clarke, this trio use their smarts to do whatever it takes to bring Will back.
2. Nancy Wheeler and Jonathan Byers Unlikely Pairing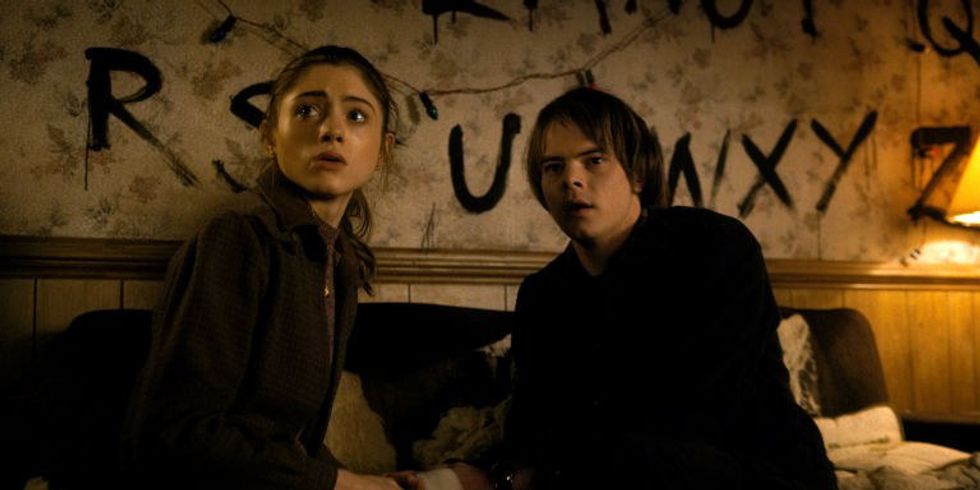 Mike's older sister and Will's big brother unlikely come together in a series of bizarre events, but nonetheless become a duo we root for. Each leaning on the other for support, emotionally and physically, the two work together to help solve the mystery of Will's disappearance.
3. Barb Holland's Dedication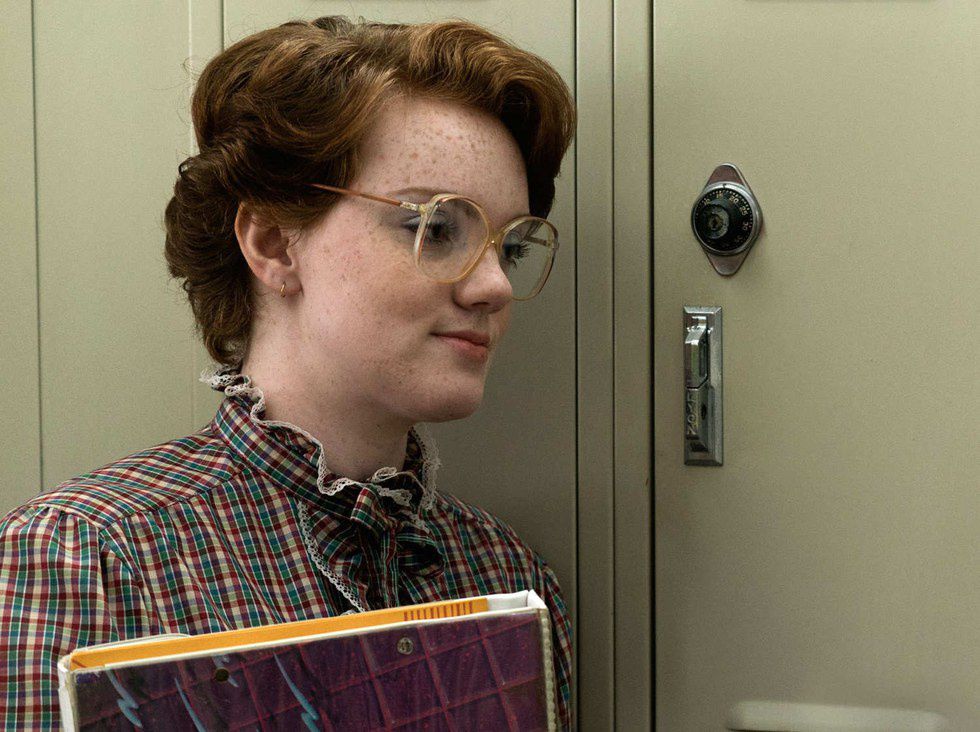 Best friend to Mike's older sister Nancy, Barb is the friend everyone needs in their life. She has your back, rolls her eyes but doesn't judge, and always keep you in check. Love ya, Barb.
4. Steve's Hair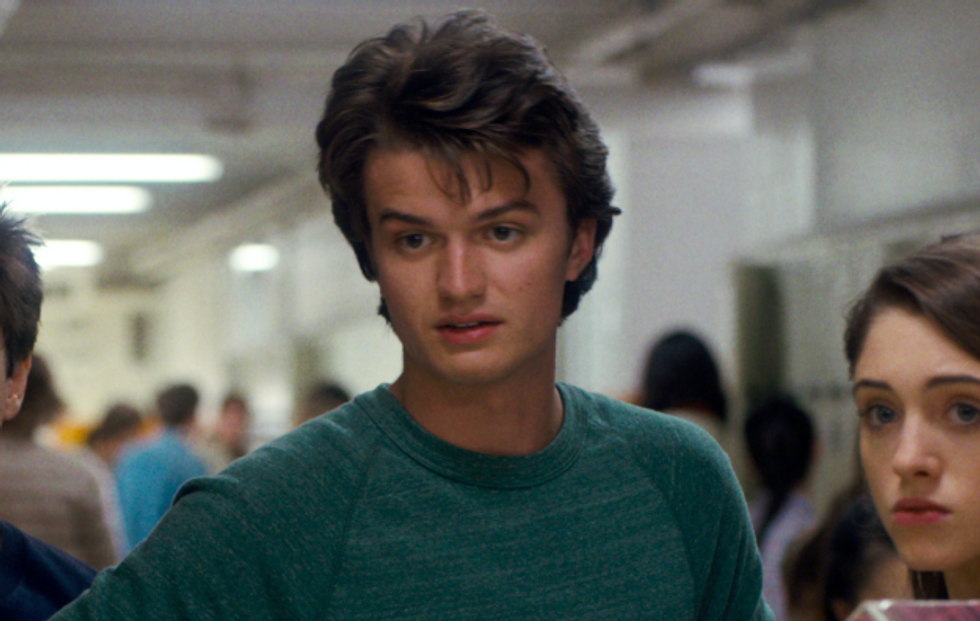 Yes, what you're thinking is what we're all thinking: Steve looks exactly like previously-mentioned-Netflix-go-to "Parks and Recreation" character Jean-Ralphio. While he's busy being the classic 80s hottie to win over Nancy's heart, we can't stop obsessing over his perfectly-quaffed hair.
5. Eleven's Badass-ness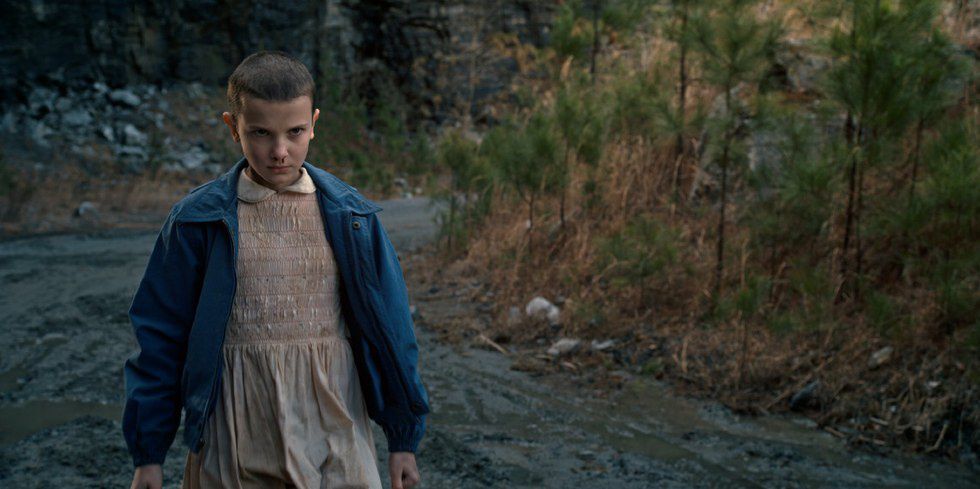 Last but most certainly not least, Eleven is the thread that ties together the cast of "Stranger Things." When Mike, Lucas, and Dustin stumble upon the unique girl running in the woods, their entire path to Will is completely flipped upside-down and aided by Elle and her unconventional helpfulness.