Hello, my name is Abi, I'm 24 years old, and I love to read Young Adult (YA) novels.
Seriously, the last book I finished was One of Us is Lying by Karen M. McManus, I'm currently reading Everything Leads to You by Nina LaCour, and my favorite book is Fangirl by Rainbow Rowell. My Instagram feed is mostly bookstagram posts of incredible shelves full of gorgeous books, and my dream home includes a library/office combo room full of Instagram-worthy shelves of books and my Funko collection.
I absolutely adore the genre as a whole, and almost every sub-genre within it. I find the history and evolution completely fascinating, and I think it's neat to see what's popular within the genre and examine how it connects with the generation that is the target audience. I'm a total YA nerd!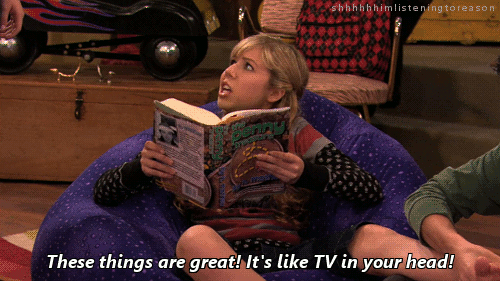 This shouldn't be a big deal, I know. And I know that it probably isn't with most people, but I recently read an article that made me feel kind of defensive of my literature choices. In 2014 (I know, it's an old article - but STILL!), Slate published an article titled "Against YA: Adults Should Be Embarrassed to Read Children's Books," but it really should've been titled "People Should Be Embarrassed by Reading for Fun," because that was pretty much the only point she made. It was full of condescending criticisms about how YA isn't mentally stimulating enough and that it's just for escapism.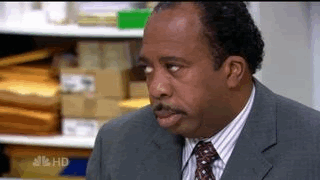 Seriously.

Look, I understand reading to learn and to challenge yourself and your beliefs. That's absolutely important! And I believe you can do that in YA! There are SO MANY YA books that cover SO MANY different social and political issues. Race, class, gender, sexuality, family structure, immigration, literally any major topic you can come up with, there's a YA book to go with it. In fact, reading books like Eleanor and Park, The Sun Is Also A Star, Let's Talk About Love, and the ultra-popular The Hate U Give *might* make a person think about things like abuse, immigration, unfamiliar cultures, asexuality, and police brutality in a way that might not happen when they're just watching the news. When you add characters to these issues - faces and personalities and memories and lives - you humanize them and make them easier to sympathize with. But I also absolutely believe that there's nothing wrong with reading something purely to escape! In fact, if you look at a list of best selling fiction books, authors like James Patterson and Danielle Steele are almost constantly dominating the list! Adults who don't read YA read to escape too!
Overall, my biggest problem with this article isn't necessarily that the author underestimates an entire genre. It's the fact that an adult person actually thought it was acceptable to tell people that they should be embarrassed for enjoying something. I mean, our world is kind of a mess right now. Do you really think it's a good idea to tell people to be embarrassed by something that brings them joy?!
Like what you like. Read what makes you happy. Don't let anyone make you feel guilty or embarrassed for that!