The phrase "Online multiplayer game" may first conjure up images of popular games like World of Warcraft or Overwatch. While entertaining for many, these kinds of large intensive games are not for everyone, and non-gamers often find that they aren't quite up their alley. This can be frustrating for gamers and non-gamers alike who fail to find ways to enjoy time with one another when living far apart.
SEE MORE: 18 Online Avatar Games You Had An Unhealthy Obsession With When You Were A Kid
But, rest assured that the world of multiplayer games extends far beyond these types of games, and even the non-gamer can find multiplayer games that allow them to laugh and connect with their friends far away. Here are seven free browser games to play with your friends that everyone can enjoy.

How to play: Each round, a card czar presents a black card with a prompt, and all other players present the funniest white card(s) that they have in their hand to answer it. The czar chooses the funniest card of them all, and the owner of that card gets a point. The first to reach a number of points set by the host wins. Beware though, the game includes raunchy and potentially offensive cards, something that Cards Against Humanity is renowned for. Though the game is not intended to be taken seriously, it may not be for the faint of heart.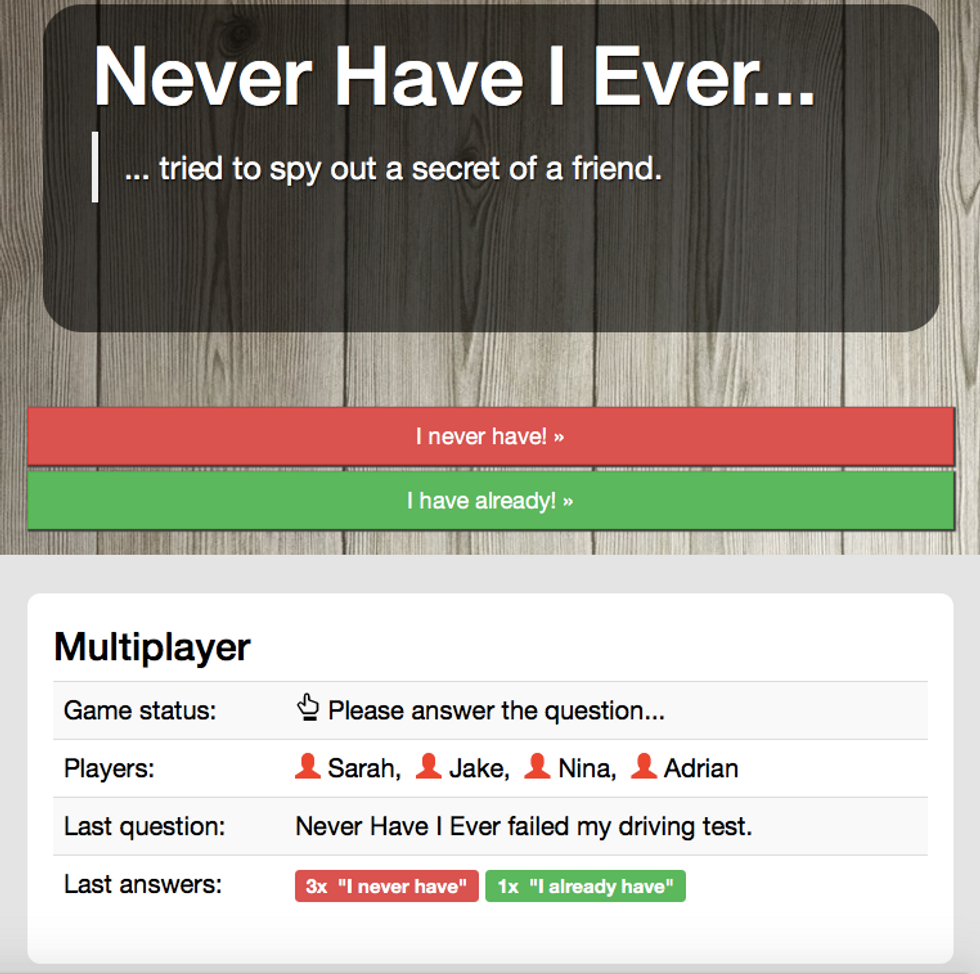 How it's played: A scenario is presented and you and your friends all say whether or not you've been in that scenario or not.The big difference from the in-person game is that you can't see who answers yes and who answers no, just how many players answer yes or no. The anonymity makes it more likely that players will be truthful and adds a humorous extra layer as players try to figure out who it is that answered yes or no. The game has three modes: innocent, normal, and offensive so that you can tailor it to your audience.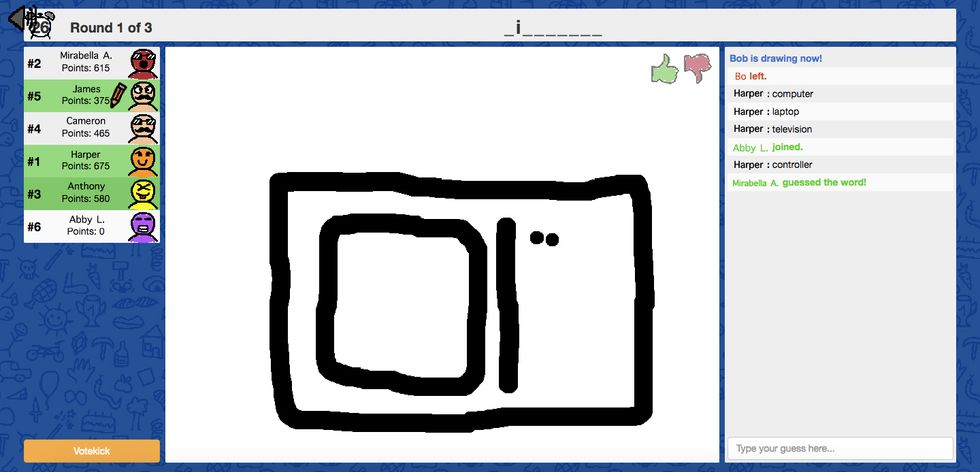 Skribbl.io is your go-to for online Pictionary. Since drawing with a mouse or track-pad is notoriously difficult, this game makes for extra hilarity.
How it's played: The host sets the number of rounds that will played, and one by one, each player takes turns drawing pictures to represent one of three word choices. The artist has the objective of getting the most people to recognize what word they are drawing. Players type what they think the drawing is of, and the more players you beat in guessing the word, the more points you get. The player with the most points at the end wins. At the top of the screen, you can see how many letters are in the word, and as time runs out, more letters will be revealed.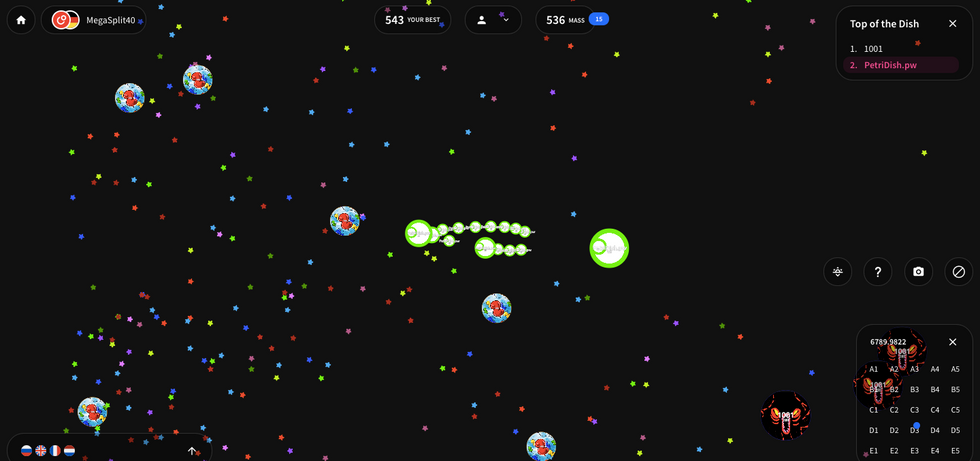 How it's played: You start out as a small cell with the objective of getting as big as you can by eating other cells, whether they be small particles generated by the game or other players. The larger you are, the more you can eat. But, being large also makes you slow. You can split temporarily using spacebar, but the small size leaves you more vulnerable. Different modes add different features to the game, and each mode offers a specific explanation of how to play.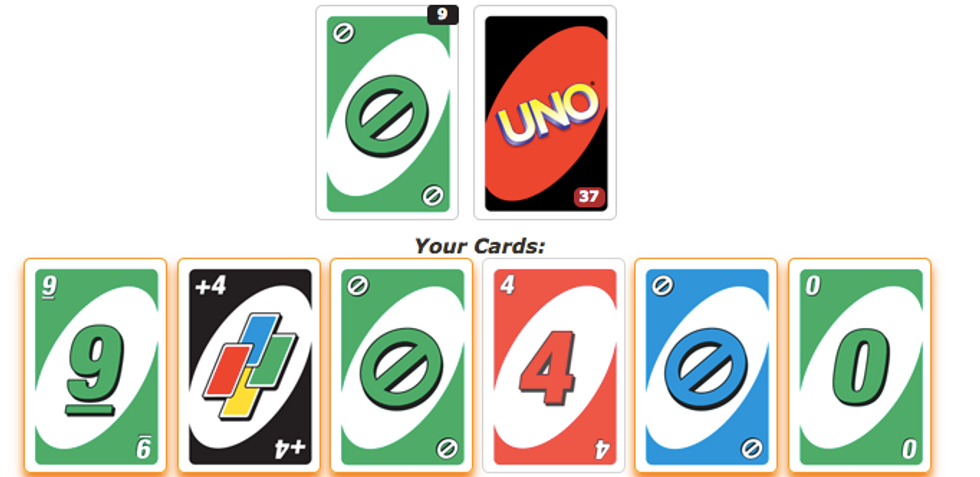 How it's played: Like the classic card game, the goal is to be the first get rid of all the cards in your hand. You must say (or in this case click) UNO when you get down to one card. Cards may only be played if the last card discarded is the same color, number, or symbol, as the card you are putting down, except for certain special cards that can change the active color and/or make the next player draw four cards.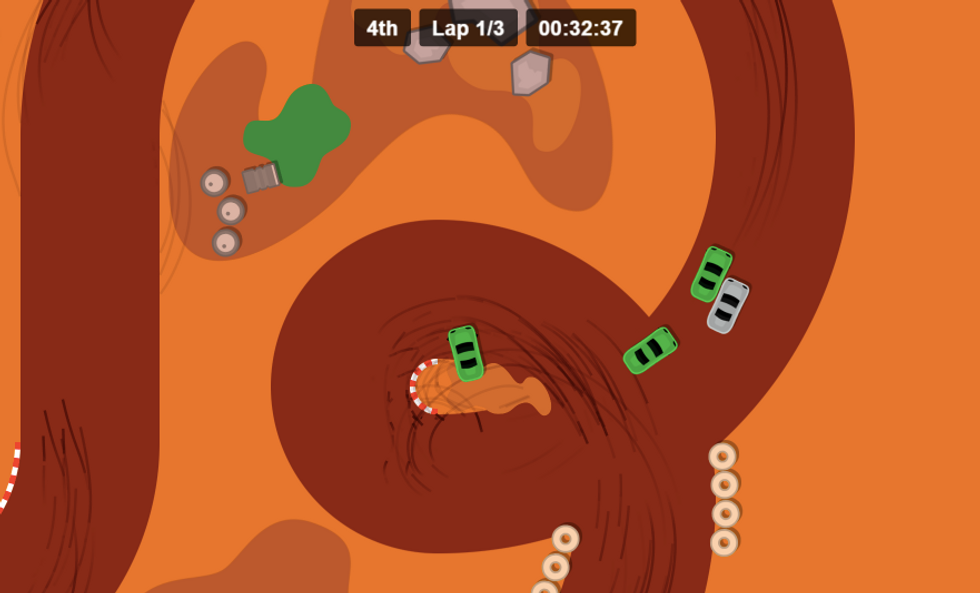 If you've ever yearned to play a game of Mario Kart with your friends but someone in your group didn't have the game or console, this is for you. The cars are customizable so that you can tell who is who, and you can even edit the track design and layout.
How to play: Use the arrow keys to move and steer as you go around the track. Handling can be tricky and other players may slide into you, which is what makes this game so funny and competitive.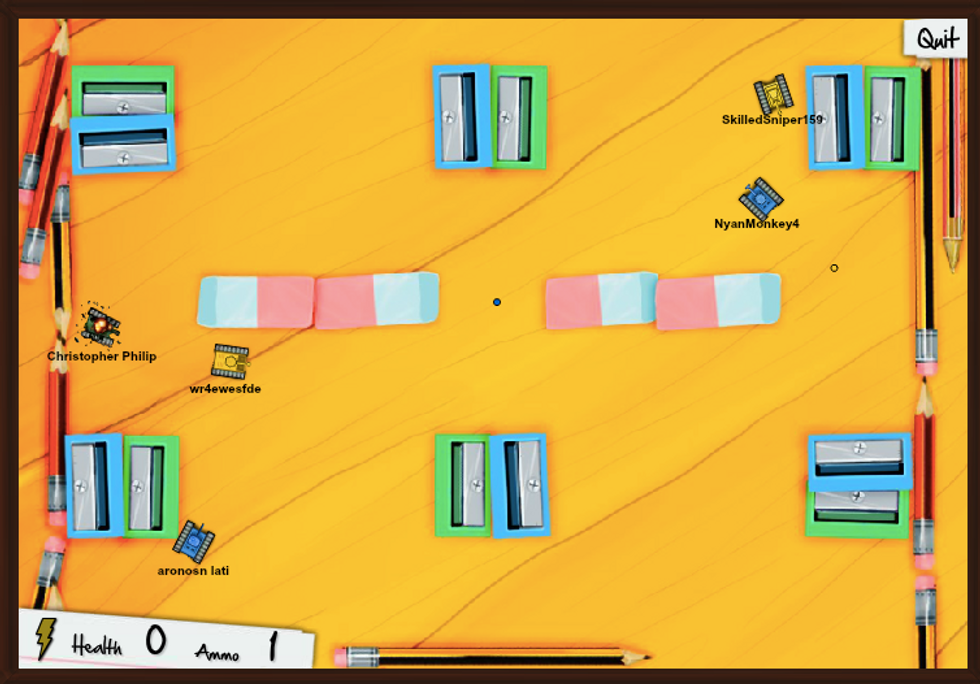 Tiny Tanks is an adorable game with customizable arenas and a desktop theme. Though the concept is markedly simplistic, it offers no lack of interest , competition, or fun. Three modes are available: capture the flag, last tank alive, and death match.
How to play: By steering your tank with the arrow keys and shooting with the space bar, you can complete the objective of the mode you're playing. In capture the flag, tanks will be divided into two teams and your team must bring the opponent's flag to your own side without being killed, all while defending your own flag. Last tank alive is a free for all in which all tanks shoot at each other and the last tank standing wins. Death match is similar, but tanks are divided into teams.