Growing up, everybody has people that influence them in one way or another. For some, it is their parents, or teachers, or celebrities. Heck, even your hairdresser maybe. When I take the time to reflect on those that have made a big difference in my life, a handful of people come to mind. Although I think some of these people may know who they are, I still think it is important not only for myself but for everyone to give those people in their lives recognition. After all, they deserve it, because if it were not for these people listed below, I might not be the exact ~version~ of me that I am today. So, fasten your seatbelts, grab your tissues, and stay strong- because things are about to get real sappy.
1. My dad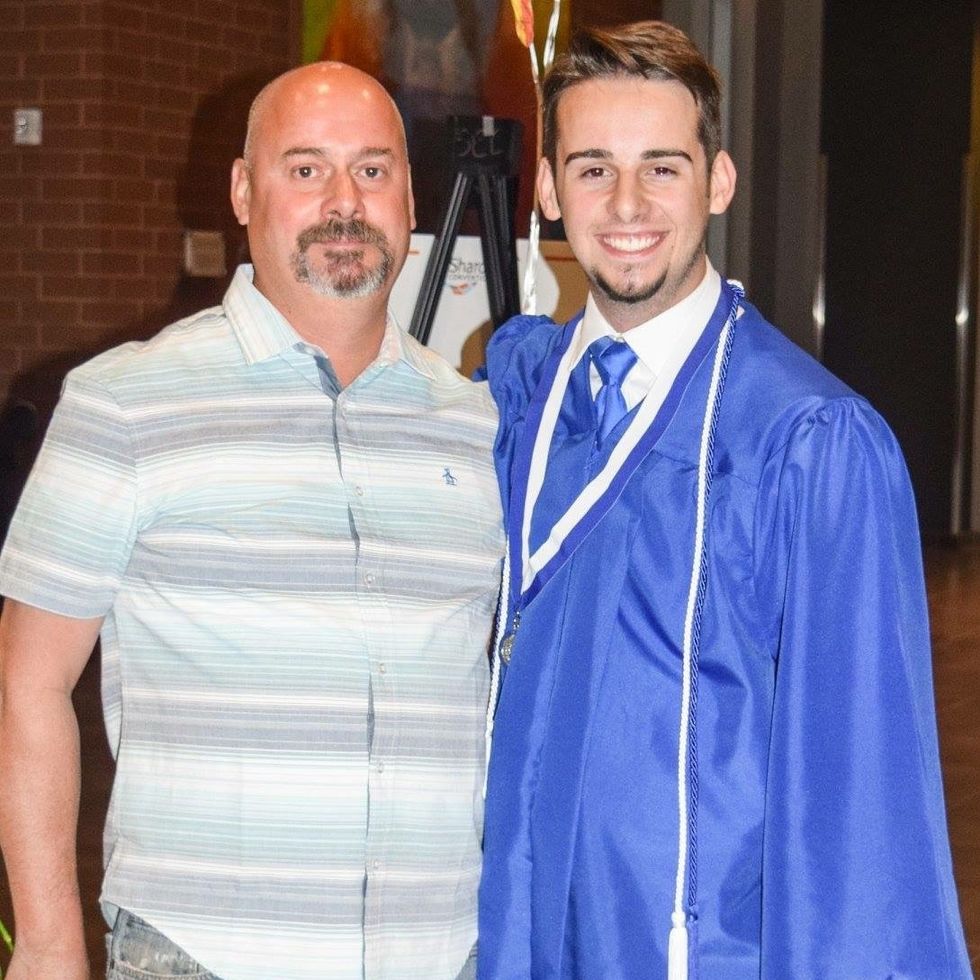 Noah Brown
The first big, and really obvious one. My dad was a single parent, and he did his best to raise my sisters and myself as best as possible. He made one goal and that was to ensure that all of his kids make it through high school AND graduate, an accomplishment that he unfortunately never got to make for himself. This man was selfess, caring, kind, funny, and more. He taught me what it means to be a man, in the best sense of the term. He taught me empathy, grit, determination, and to be the best version of myself for everyone that I can be. If there is one thing that I take away from unexpectedly short time I got with him, it is:
If you are able to help someone with whatever they need, you help them. Thank you, Dad, and I miss you every day.
2. My aunt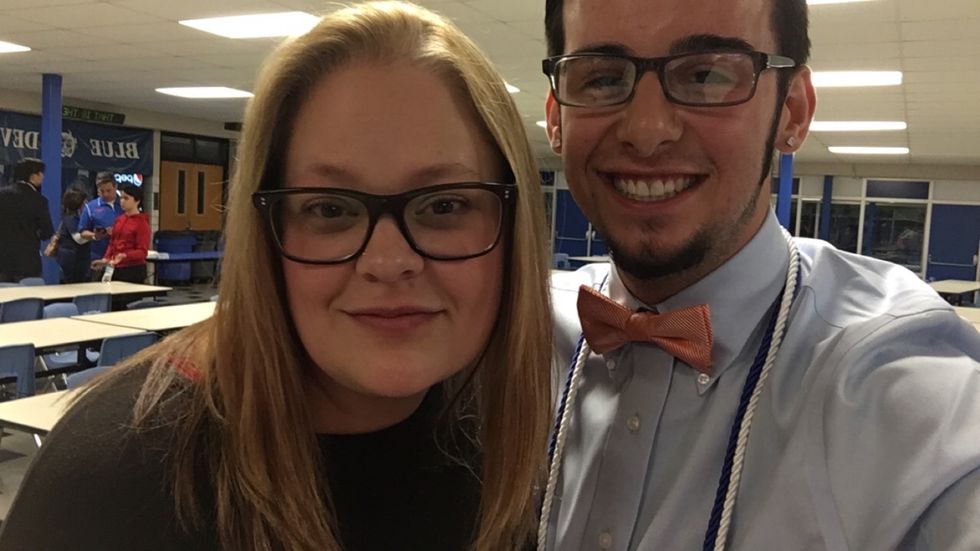 Noah Brown
I asked her before writing this article if it were a good idea, and her exact words were "No regrets." A woman that has been around for me my entire life, constantly helping with whatever I may need. Someone who listens when I need it, and taught me how to care for others when someone else can't. She taught me how to be reliable, and how to make myself available for those I care about. Without her, my life would be drastically different, and I can't thank her enough for always being there. Thank you.
3. My freshman english teacher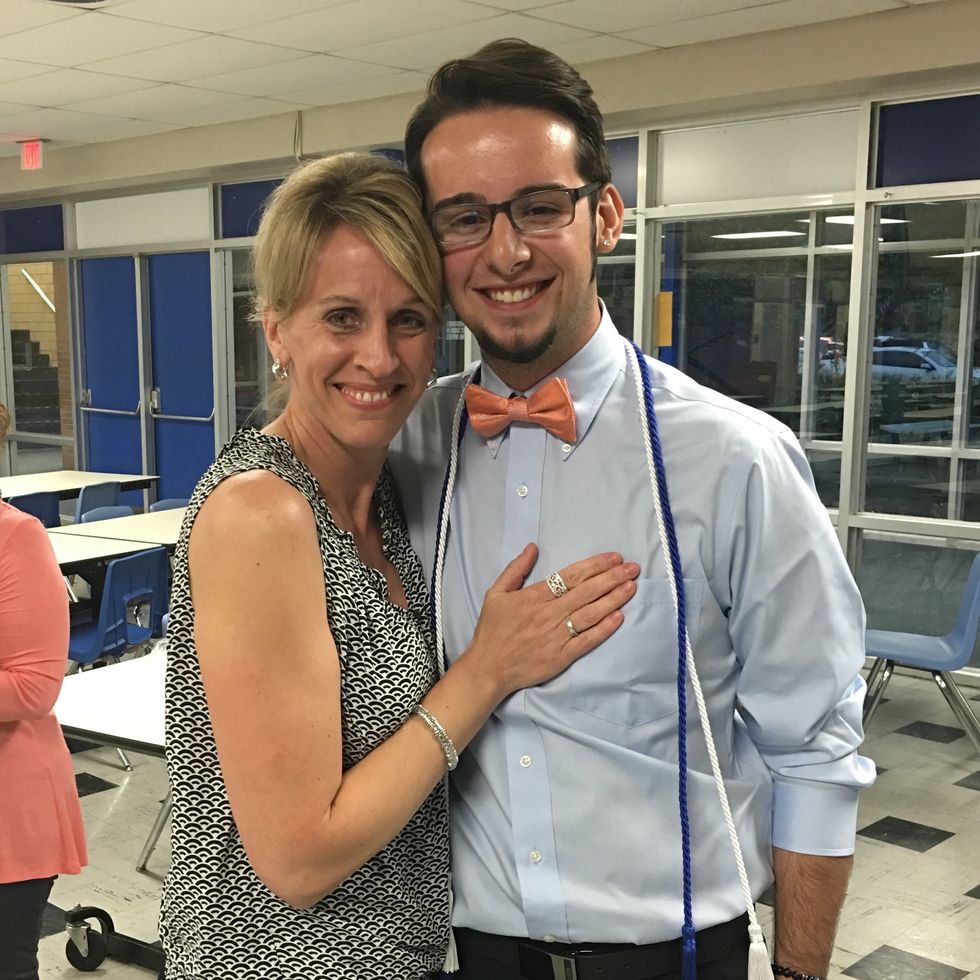 Noah Brown
Everyone has that one teacher that they form a connection with, and continue connecting with during their four years of high school. After almost 7 years of dealing with me, the bond I formed with Ms. Doyle that first day of my freshman year of high school is still there. She taught me what it means to listen because sometimes there's not always a response. She taught me how to say "Man, that sucks," and be able to move on afterward. She is funny, passionate, and motherly, and without her, my last year of high school and first year of college would have been FULL of bottled up emotions. Thank you, Ms. Doyle.
4. My sophomore geometry teacher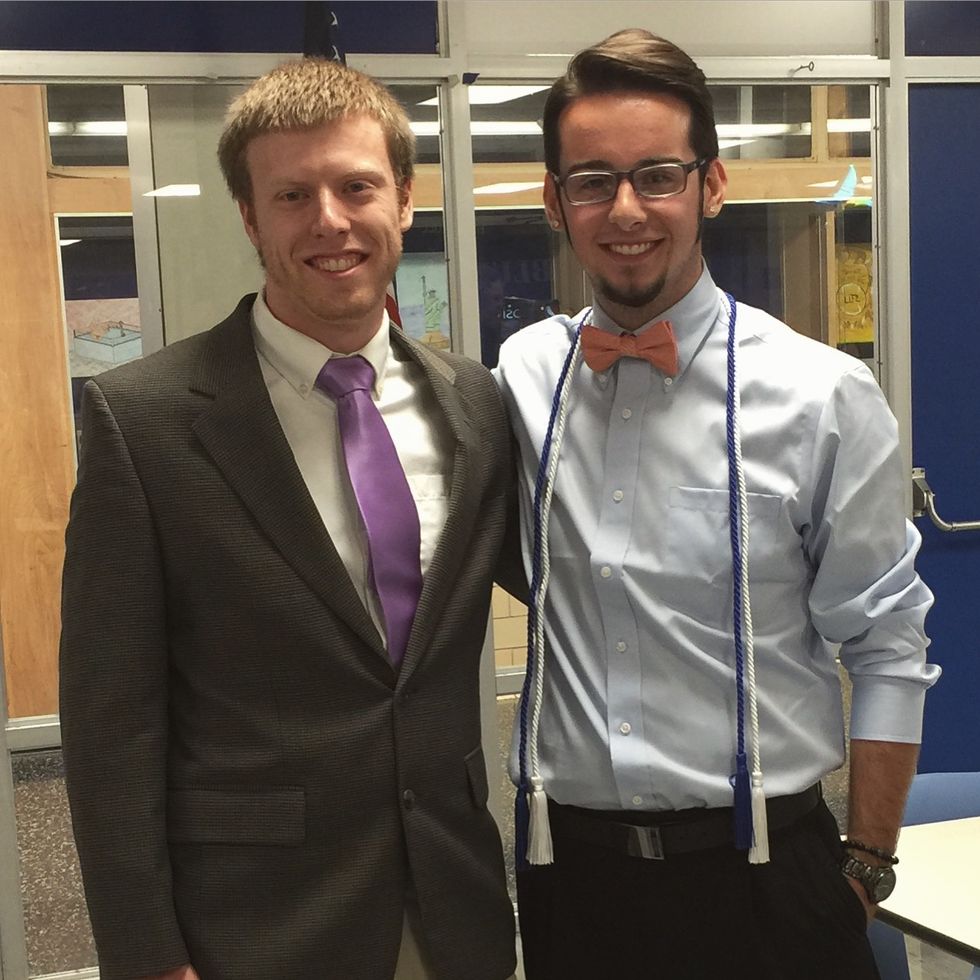 Noah Brown
Mr. McClellan taught me what it means to actually think. I know that sounds cheesy, but before reaching his class, I never had to do that. He taught me how to genuinely think my way through something, and realize that there may not always be a straightforward approach. Furthermore, I've taken that outside of the classroom, thinking through everything before actually acting. Because of this man, I decided to become a teacher myself, so if you don't consider that a substantial impact, then I don't know what is. Thanks, M.C. Lellan.
5. My very first college professor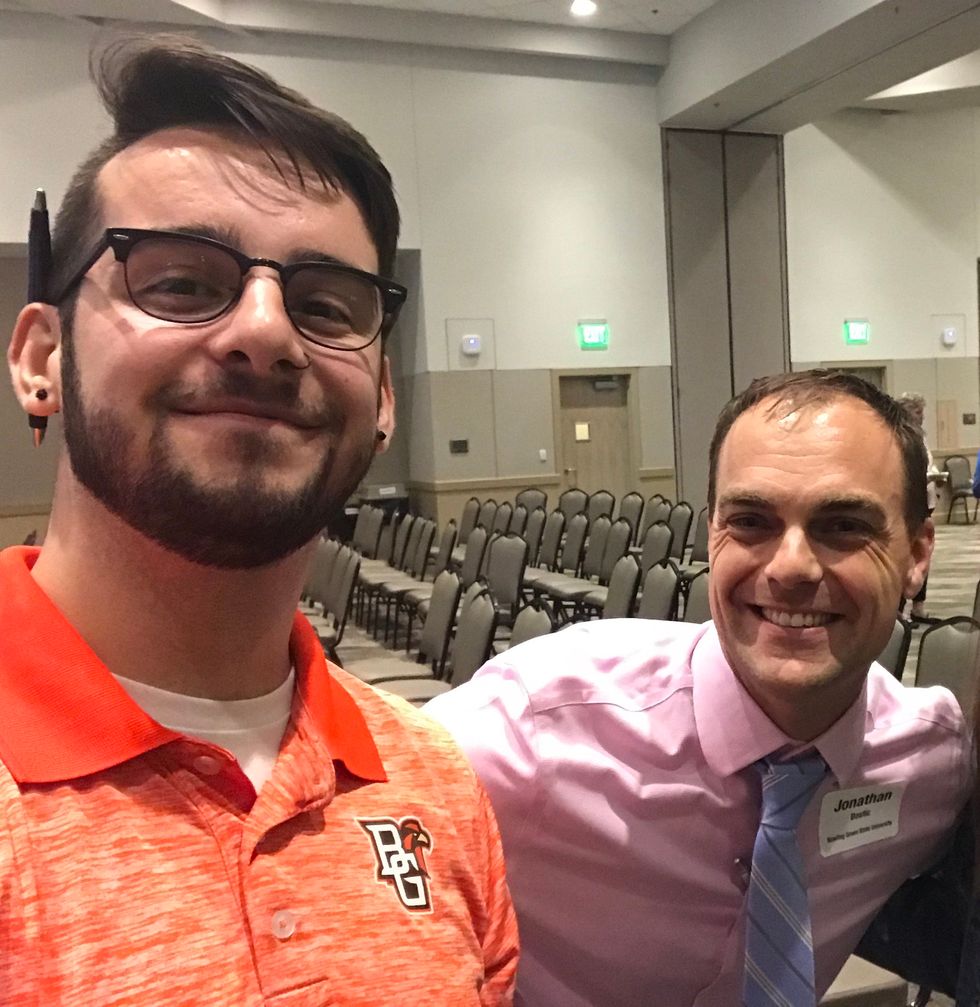 Noah Brown
Dr. Bostic, although intimidating at first, turned out to be one of the greatest things about choosing Bowling Green State University. Dr. Bostic taught me the importance of reflecting, and perseverance. Because of him, I am happy to set aside time to do things like write this article and recognize the things that make me happy or the things I can do better. He taught me that it's okay to not be perfect and that as long as you are doing the best you can, then you are still OK. Lastly, he taught me the importance of support. Without him, I may not have made it through my first year in my major, as the thought of changing was lingering. But because of him supporting me, and being on my team, I knew that it was exactly where I belonged. Thank you, Dr. Bostic, and I'll miss you this year.
6. The chief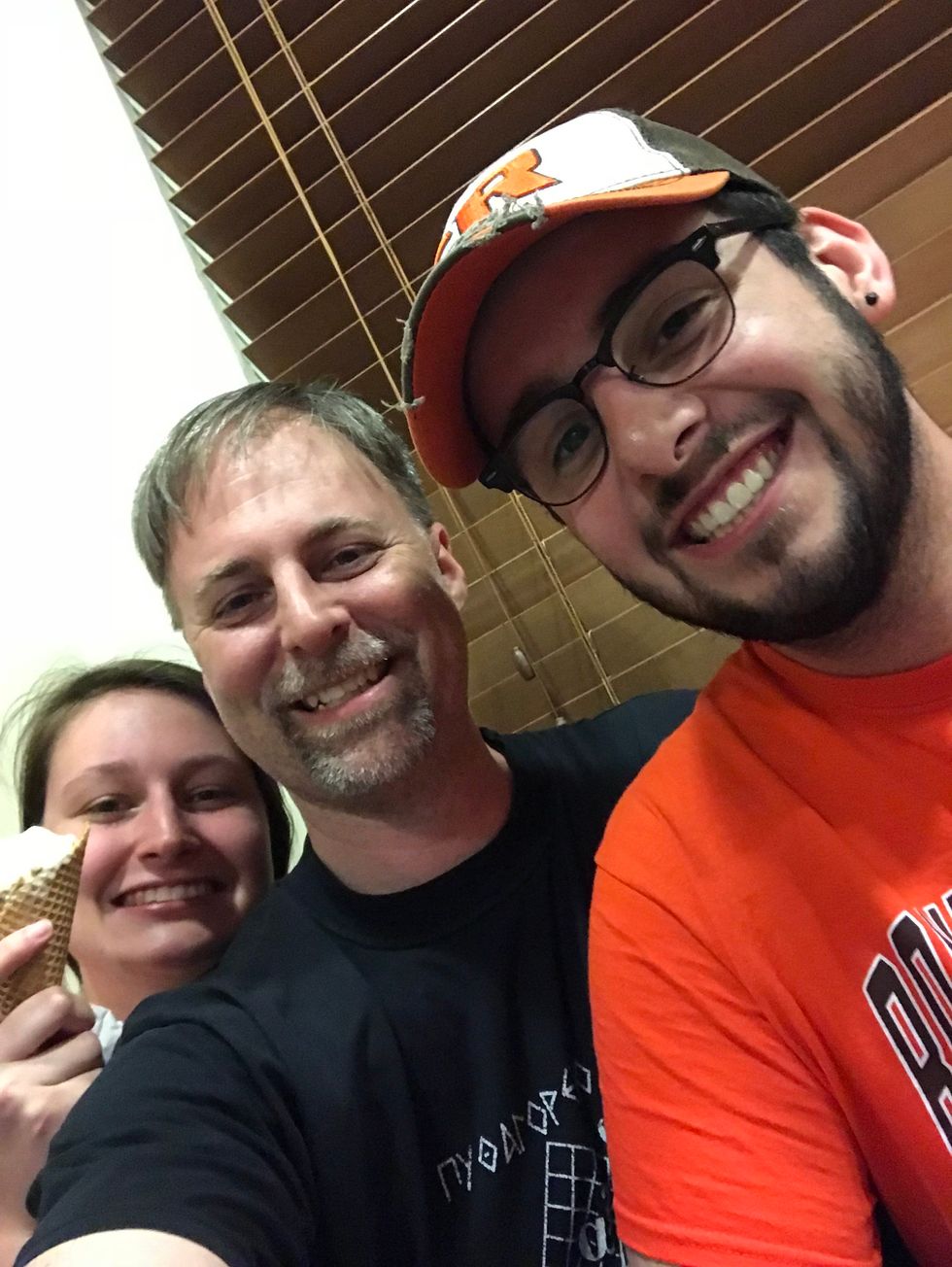 Noah Brown
Dr. Matney also turned out to be one of the greatest things about choosing Bowling Green State University. He taught me that not everything is that serious. There are times to be serious, and times to have fun, not to say that you can't do both of those things at the same time. His classes were always fun and energetic, and seeing him outside of class even more so. Being the advisor of one of my favorite things in the world, Math Camp, I have spent a lot of time with him. Mostly in our local school camps, recently on a trip he led to Oklahoma City, and in the future going to China. He taught me the importance of having fun not only with your friends, but also with your students — which is something I hope to do in my own classroom one day. He taught me the importance of being kind to one another, being one of the nicest and most considerate people I have ever met. I look forward to traveling abroad with you and the rest of our crew and thank you for teaching me the importance of fun.
All of these people, even if only a portion, have contributed a piece of who I am today. Of course there are many more, and of course, there will be even more to come, but these are the big ones. Lucky for me, I am still able to give most of these people the recognition that I think they deserve, with the exception of my dad. Take the time to thank those in your life who help make you who you are because not only does it help you realize a little more of who you are yourself, but also gives credit where it is due.
Thank you, to all those in my life who have helped mold me into who I am today, and thank you to those in the future who will help me to change for the better.